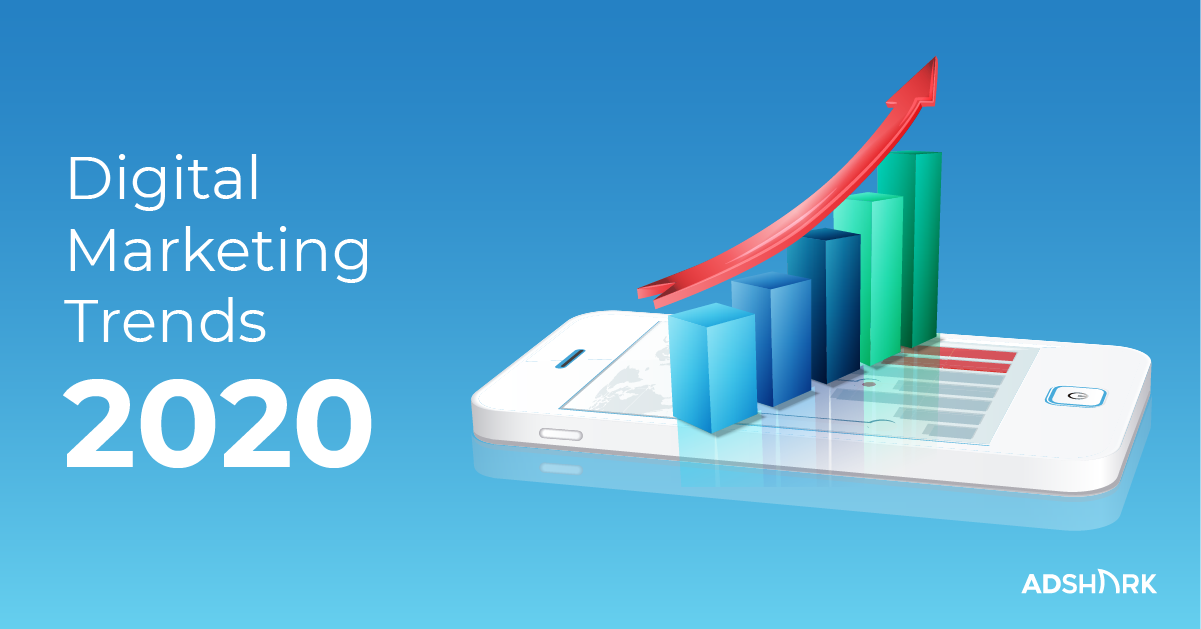 20 Digital Marketing Trends in 2020
As 2019 comes to a close, we start to look to the future. Not only are we facing a new year, but we are also venturing into a new decade. Marketing and technology move fast. So we have to continue learning new platforms, strategies and methods to keep connecting with our customers. Here are 20 digital marketing trends in 2020:
1. Omni-channel Marketing
In 2020, integrated campaigns will be important to success. Marketers will need to continuously look for where their audience is and add those channels to their overall plan. It's no longer about channel strategy, it's looking at an overall strategy and fitting the channel into a larger plan.

2. Privacy
Legislation like GDPR and the CCPA are privacy laws restricting targeting practices. Companies get fined for failing to protect the data they collect, and consumers have the right to opt-out, request access to data and request their data be deleted. Privacy marketing is pushing the industry to earn the contact information of their audience versus mass marketing to people. In 2020, marketers need to focus on leveraging the data they get without exploiting the people they are trying to target.
3. PPC Goes Strategic
Focusing on campaign strategy, understanding audiences and providing solutions to problems will take a paid search account from good to great. Platforms are adding features, like automation, that will reduce the amount of time spent managing accounts. This gives digital marketing strategists time to focus on the big picture.
4. Audience Segmentation
With platforms like Google Ads and Facebook Ads, you can create lists based on users' activities, like website visitors, app users, YouTube users, customer lists, etc. Creating lists allows you to target those audiences based on the data you've gathered and serve the right content at the right time and in the right place.
A digital marketing trend in 2020 is to focus more on data and breaking their lists down, even more, to create personalized messaging and executing bidding strategies based on their activity and demographics.
5. Image Search
Let's face it, we all have a camera in the palm of our hands so it makes sense that search has a visual component. Pinterest, Instagram, and Snapchat all allow users to upload an image and serve up relevant results based on other images.
In 2020, you will want to make it easier for people to find your images by using ALT text, using high-quality images and possibly using more than one when you can.

6. A Rise in Niche Platforms
TikTok, Twitch, Pinterest, and Reddit are all gaining popularity among the younger generation. Understanding not only those social channels but other shopping channels, like Amazon and Walmart, as viable options in your digital marketing strategy is going to be an important differentiator in 2020. Before digging in, understanding who is using the platforms and where they are located to make sure you are targeting the right people.

Find more statistics at
Statista
7. Community Marketing
Creating a space for your audience to discuss their shared interests, answer questions and build relationships is going to be a focus for a lot of brands. This aligns with what Facebook and LinkedIn are doing with their focus on groups. More and more people are responding to social media groups, meet-ups, and online forums. Building a robust community will drive results in 2020.

8. Chatbots
As customer engagement/service and marketing continue to overlap, chatbots have made a huge impact on brands and buyers. Not only are brands leaning on chatbots for customer service questions, but they are also starting to use them in social media marketing and text messaging.
The digital marketing trend in 2020 is that brands are focusing on creating and improving their customer experiences and using Chatbots as a tool to help.

9. Video Marketing
It never fails, every year we say this is the year for video in marketing. Well, once again, we see video as a digital marketing trend in 2020. Videos are currently shared 1200% more than images and text. With these kinds of stats, it's no wonder we keep harping on how important video is.
In 2020, your focus should be on optimizing video for each social channel and using video to target segmented audiences.

10. Voice Search and Smart Speakers
More and more people are adopting smart speakers. And because of this, experts are predicting that voice search will make up 50% of all searches in 2020. Adding voice search to your marketing strategy in 2020 will provide a better customer experience.

11. Stories
Looking at the history of stories, I found they've been around since 2013 when Snapchat first introduced them. Today we've got WhatsApp, Instagram, Facebook, Skype, and even YouTube stories.
In 2020, brands will continue to adopt stories into their content strategies to help build brand awareness and foster engagement.
12. Push Notifications
Twice as many people sign up for web push notifications than newsletters. And with updates to GDPR, and CCPA going into effect in 2020, they are going to be a larger part of a multi-channel marketing plan for many brands. In 2020, brands need to focus on balancing push notifications with personalization, segmentation and not alienating or annoying buyers.
13. Social Commerce
Social commerce is building momentum and 2020 will see even more features come out. Channels like Instagram and Snapchat are rolling out built-in e-commerce features like checkout, allowing users to complete their purchases without leaving the app. Private messaging will continue to grow and push e-commerce purchases, and niche platforms like TikTok are starting to test and experiment.
14. Geo-Fencing
Geo-fencing is an important tactic for brands that want to bring their digital users to brick-and-mortar locations. It's expected to grow to $2.4 billion by 2023, aligning with the growth of mobile. Brands can use geo-fencing to target users based on their location in real-time.

15. Smart Bidding
Google defines smart bidding as, a subset of automated bid strategies that use machine learning to optimize for conversions or conversion value in each and every auction—a feature known as "auction-time bidding". Target CPA, Target ROAS, Maximize Conversions, and Enhanced CPC (ECPC) are all Smart Bidding strategies.
If you're just getting started with Google Ads in 2020, you might want to try using smart bidding strategies. The downside with smart bidding is the lack of control compared to the full control of manual bidding strategies.

16. Position Zero
11% of all searches have a featured snippet. And unless you're paying top dollar for your keyword, the featured snippet is taking traffic away from the number one spot.
In 2020, experts suggest looking for opportunities to be a featured snippet for a target keyword.
17. Alternate Search Engines
Amazon, Walmart, and Bing are all viable options for certain industries or products. If you have a niche product or a niche industry you could be missing out on sales by not using other platforms or search engines.

18. Influencer Marketing
Influencer marketing has exploded with social media. And the stats show no sign of it slowing down anytime soon. In fact, 70% of teens trust social media influencers over celebrities. Making influencer marketing a viable option for some brands. Understanding how to effectively use influencer marketing will help brands drive awareness and grow sales.

19. Social Platform Payments
Facebook launched Facebook pay in 2019. They are working to streamline the messenger app across all their platforms,–WhatsApp, Instagram, Facebook and Messenger to make it easier for people to purchase within their apps. This means that Social Commerce will become even more important in 2020.

20. Lead forms
Google officially announced the rollout of lead form extensions. After clicking a call to action, the form is auto-populated with their information, pulled from their Google account. The trend in keeping lead generation forms within the ad platforms seems to be working. Google is reporting a 20% increase in conversions, while the Facebook Lead Gen forms seem to convert higher as well. The basic reason seems to be it's less work for the user and it's all done within one platform. In 2020, it might be worth testing the built-in lead form features of each platform.
Summing It Up
As digital marketers we expect change. We are constantly researching trends, opportunities and new channels to use to help our clients compete in a very competitive space. While it's important to stay on top of trends and an evolving industry, it's also important to understand what works and doesn't work for your specific company and industry. Just because your biggest competitor is doing it, doesn't mean you have to as well. Make sure it makes sense and build a strategic plan around testing whether the new tactic works before diving in headfirst.

How Can AdShark Marketing Help?
Do you see a new digital marketing trend in 2020 here that you're interested in, but don't know where to start? Drop us a line and we can audit your current strategies and help build in new strategies to grow your sales in 2020.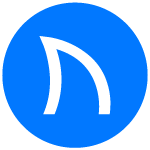 Ready to grow FASTER? Let's Talk!
Interested in having us help you grow?