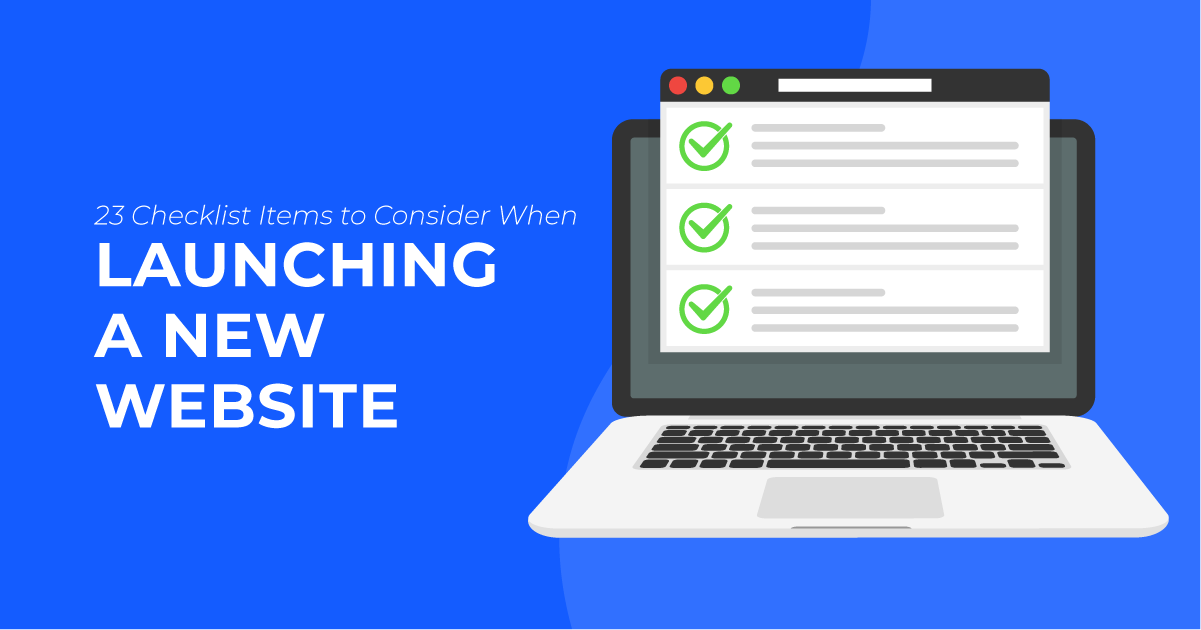 23 Checklist Items to Consider When Launching a New Website
So, your boss told you it's time for a new website. Great. The last time your company updated its website was over 10 years ago, and there's virtually no playbook to follow nor any experience on the staff to lean on. Your excitement about refreshing your online presence is blurred by the nerves and uncertainty you feel about what's to come. I've been in your shoes.
Take a few breaths. Relax. Here are a few early truths to put your mind at ease:
Most web projects require between 2-4 months to complete, including design & development.
Amongst the most time-consuming elements is the content development. If you already trust your content, your leagues beyond where most start out.
Building a site on a trusted platform like WordPress, BigCommerce, Shopify, etc. will make your job all the more easy.
The beauty of a website (vs. a print medium) is that it can always change – you can revise text, add pages, upload new pictures, and more.
Our web design agency has built over 110 websites in our 9-year history. In that time, we've had some great accomplishments and also made some mistakes that helped us learn and grow. Now, we've fleshed out a process for launching a new website that helps our clients stay on track, and we're sharing that with you.
Let's dive in.
Pre-Launch Checklist
As you start working through your new web project, there are a variety of items that should be considered in the preliminary stages. Great websites don't build themselves, and equipping yourself with time to plan and prepare for your launch is always a wise idea.
Here are the items to consider during the pre-launch phase:
1. Establish your budget. Every other step will flow through this one. You can make a website using a pre-existing template and handle all of the content development and design on your own for as little as a couple hundred dollars a year. You can also build a complex eCommerce website for hundreds of thousands of dollars. I like to tell customers that most lead gen websites, if built by an agency like ours, will be between $5,000 and $20,000, while most eCommerce sites will start at a minimum of $10,000 and can easily work their way into the $100,000 range (pending your products and complexities).
2. Select your web platform. Few businesses will have the resources and expertise to maintain a completely custom build. Instead, you can lean on established platforms that include dev support, prebuilt templates, and other tools that give you peace of mind. WordPress and Squarespace are leaders in the lead generation world, and Shopify and BigCommerce are great for eCommerce storefronts. 
3. Create inspiration and hazard lists. Scour the internet to find website examples you truly love (inspirations) and identify what you love about them. Is the site easy to navigate? Does it have strong imagery and copy? Do you like the page structure? Similarly, build a hazard list of things you don't want your website to include. You may have to look no further than your own current website to see things you want to stay away from with your rebuild.
4. Build your sitemap. Your sitemap will call out the specific pages that you plan to have on your website. Virtually every website we've ever built will at least have a home page, an about page, and a contact page. From there, consider product and service pages and any other content pieces you think are necessary for bolstering your SEO and improving your user experience.
5. Develop your content. Rack up the imagery, video, and written content that you plan to use. I find it easiest to write content out in a Google Doc after developing the sitemap, and checking off pages along the way. Oftentimes you can lean on some existing site content (or social media content) to fill this, but you may want to lean on an internal content strategist or freelancer to help fill in the gaps. Note: consider using the Storybrand framework if you need guidance on where to begin.
6. Start working on your design. If you're using an existing WordPress theme or template, some of your design may already be set (and you can simply manipulate images, colors, and fonts). However, if you do what we do (custom web design), the world is your oyster. We like to start our mockups in Adobe XD, but Figma is also a great option to consider. Start building your page layouts to make it easy for your developer to implement your design when the project enters the development stage.
7. Begin development. Once you have enough of your design approved by your internal stakeholders, you can move it into the development phase. If you're in need of a web developer, feel free to contact us. Otherwise, pass along your XD or Figma layouts to your developer and they can start the process of getting your site built. Content will be the last portion to be added.
8. Add in needed functionality. During the development phase, you'll want to also ensure that any necessary functionality improvements are made. That may be as simple as adding contact forms and plugins, or may be as complex as tying in third party software through custom API connections. Make sure to test your functionality during this phase (before launching) to ensure that the customer experience isn't limited by bad setups or faulty connections.
9. Test & optimize. There will be several things you'll want to test before you finalize the pre-launch phase. You'll want to test how the website looks on several different screen sizes (at a minimum, a desktop/laptop, tablet, and mobile screen). You'll want to ensure that the user experience is solid across the board and pages are functioning as they should be. You'll also want to make necessary SEO tweaks to ensure the site is optimized with SEO best practices in mind. 
10. Internal review. The final step that I encourage is sharing the draft website (typically sent from a host server link) with members of your internal team. Choose some highly technical individuals, and some individuals who lack a deep technical knowledge. Get several eyes on the site before it goes live to ensure that no steps are missed, and that users of all backgrounds will find it easy to navigate. However, don't let too many cooks in the kitchen slow down your process either – give your reviewers a key set of items to look out for, but don't give them the keys to derail the whole design & development process.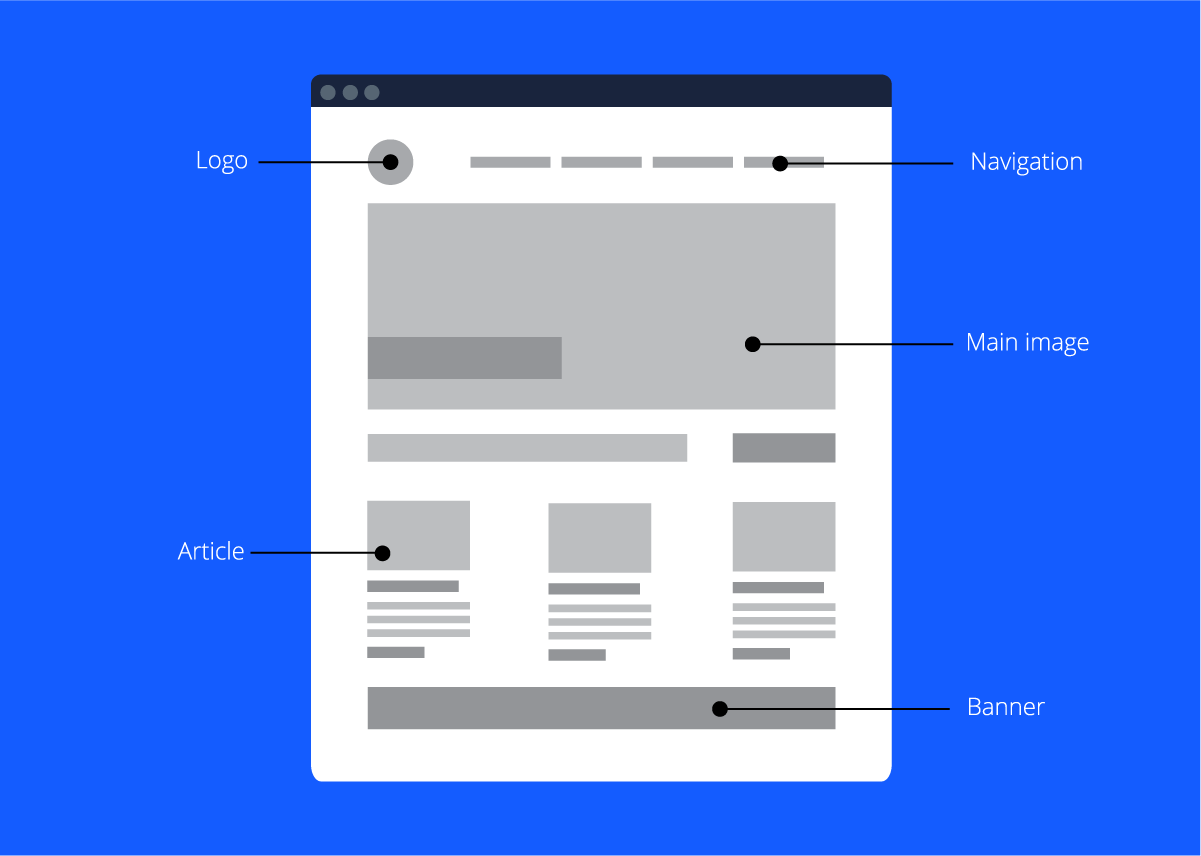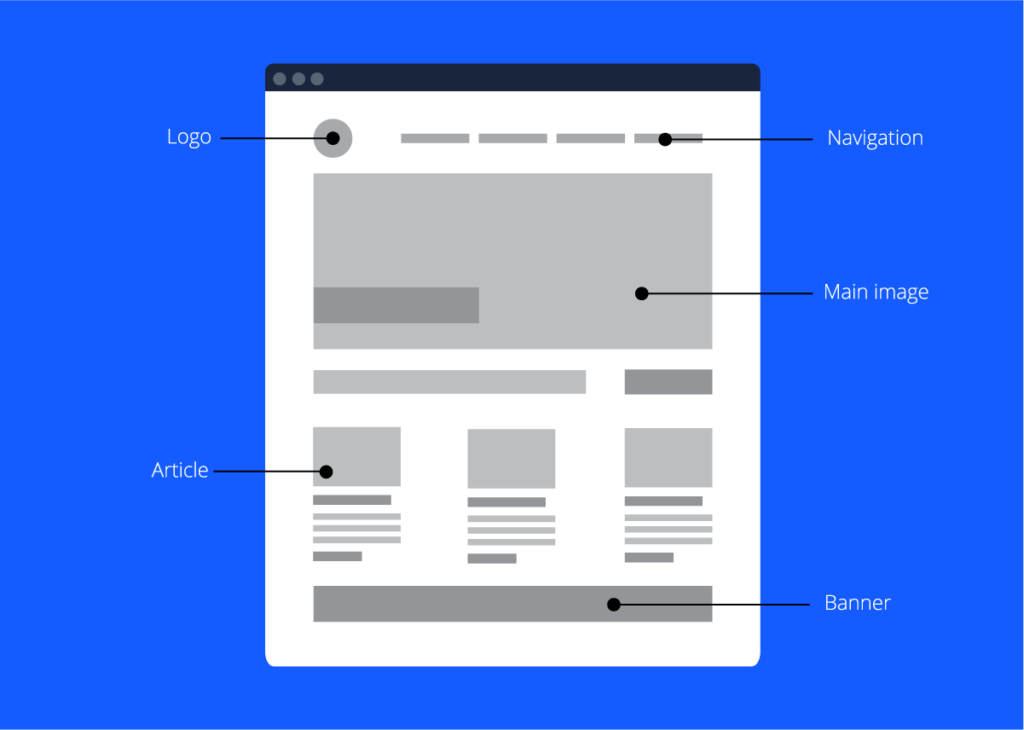 Launch Checklist
You've taken care of the design, development, and review and now you're officially ready to launch your website. However, you're not quite out of the weeds yet. I've seen many new websites have an unceremonious launch because project managers bypass the crucial steps listed below.
Here are the items you should consider during the launch phase:
11. Log in to your domain registrar, and update records. If you are moving your website to a new platform, new host, or new web property, you'll want to ensure that your domain is pointing to your new site that's ready to launch. Here's a helpful article about that process, if you're planning to do it yourself. If you'd like your web development company to do it on your behalf, just make sure you have your domain registrar login info ready (GoDaddy, Google Domains, etc.). It may take a couple of hours for DNS propagation to complete.
12. Test the site again. Test the site on multiple devices, multiple browsers, and using multiple screen sizes. Make sure everything is functioning correctly and that users will have an optimal experience on the site. If you are launching a lead gen site, test the tel: and mailto: links. If you're launching an eCommerce site, place a test order and make sure transactions are working.
13. Ensure analytics & tracking are working. Set up Google Analytics, Google Search Console, and Webmaster Tools on the website. Also, implement any necessary tracking pixels (Google Ads, Facebook Pixel, etc.). Add both www and non-www versions of the site to Webmaster Tools and Search Console.
14. Verify security is working. In many cases, the server host that you are using will come with a free SSL certificate. Still, you may have to connect with the server to ensure that the SSL has been implemented properly and that your website security is working. The worst thing to happen would be to have new visitors get to your new website and be greeted with a "not secure" message.
15. Update your favicon. Alright, this may seem like the smallest step I've listed but it's nice to mix in something easy to check off your list, isn't it? The favicon sits next to your title tags in web browsers and helps brand your visitors' web experience.
16. Ensure that SEO considerations have been taken care of. These steps may include redirecting mapping for any and all changed pages/URLs, submitting a new XML sitemap to Google Search Console, and more. It will also involve crawling the site to ensure no robots.txt blockage issues, 301s, 404s, or other errors are adversely impacting web performance. Finally, you will want to add structured data/schema markup & reassess SEO opportunities after the site launch.
17. Check that site backups are running properly. Again, depending on where your website is being hosted, automated backups should be a part of the process. However, you'll want to make sure that all backups are running properly in the event you experience any issues in the early days with your website.
18. Final launch optimizations. In this final phase, you'll want to optimize your site metadata (particularly, title tags, meta descriptions, and alt tags on images). You'll also want to crawl the site to ensure that no errors happened on launch, and that any formatting issues have been tended to.
Post-Launch Checklist
After a months-long process, you've officially made it through your web launch and you can wipe your hands of this project, right? Well, not so fast. Though you're over the heavy lifting phases, there are still some important pieces to consider once your new website is live and functioning. Fortunately, these are some of the most fun steps.
Once your site is live and you're looking to improve its performance, here are some checklist items to consider:
19. Build up your new website announcement plan. Develop a social media strategy and email marketing strategy for your announcement. Walk current customers through some of the changes (to help make it easier for them), and entice prospective customers to give your new website a shot! Sharing your website with customers will help you drive some early sessions and they may even provide you additional feedback or recommendations for more changes or content to consider.
 20. Consider routine blogging or news updates. Continuing to add content to your website – whether it be through new product or service pages, or smaller blog or news updates – will keep your site fresh and relevant and help you continue to climb the search engine rankings. 
 21. Develop your post-launch optimization list. Don't view the website going live as the last opportunity that you'll use to make tweaks and changes to your website. Build out a list of functionality & SEO changes that you plan to implement as time goes on. These may be larger pieces that wouldn't fit within your initial project scope, or they may just be improvements you know you'll want to make when time permits
 22. Track your data and note how customers are interacting with your site. Utilizing tools like Analytics (or additional data points that your CMS may automatically include), monitor key metrics such as sessions, users, bounce rate, and average session duration. Also, focus on tracking events/conversions such as form fill, calls/email clicks, sales, and more. Based on the data you're reviewing, consider making changes that will help drive improved numbers.
 23. Start advertising to drive more website visitors. Ultimately, a new website will help you improve your brand experience and (in many cases) improve your organic search ranking. However, it will not oftentimes lead to an immediate increase in sales and sessions unless it's coupled with a digital advertising strategy. Consider tying in PPC advertising (via Google and Bing Ads) and paid social media efforts (via Facebook, Instagram, etc.) to help further grow your website traffic and results. If you're at the point of looking into digital marketing assistance, feel free to contact our team of strategists!
---
If you're looking to launch a new website in 2023 and need any support in the process, please feel free to contact our team. We have years of experience with both catalog (lead generation) websites and eCommerce (online sales) platforms. We'd be happy to put this checklist to work for you! Regardless of whether you use AdShark or not, we hope you found this resource to be beneficial. Good luck as you start to design and develop your new website! Thanks for reading.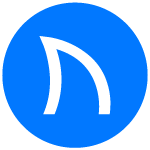 Ready to grow FASTER? Let's Talk!
Interested in having us help you grow?