The Sharks' Favorite Shark Tank Inventions – Shark Week 2017
Are you a fan of the hit TV show, Shark Tank? All of us at AdShark Marketing are. In honor of Discover Channel's annual Shark Week, we're sharing our favorite Shark Tank inventions. They range from practical to fun inventions.
Do you see your favorite invention on the graphic? Let us know if you do in the comments section below or comment what your favorite invention is!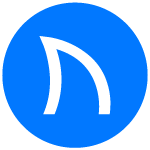 Ready to grow FASTER? Let's Talk!
Interested in having us help you grow?