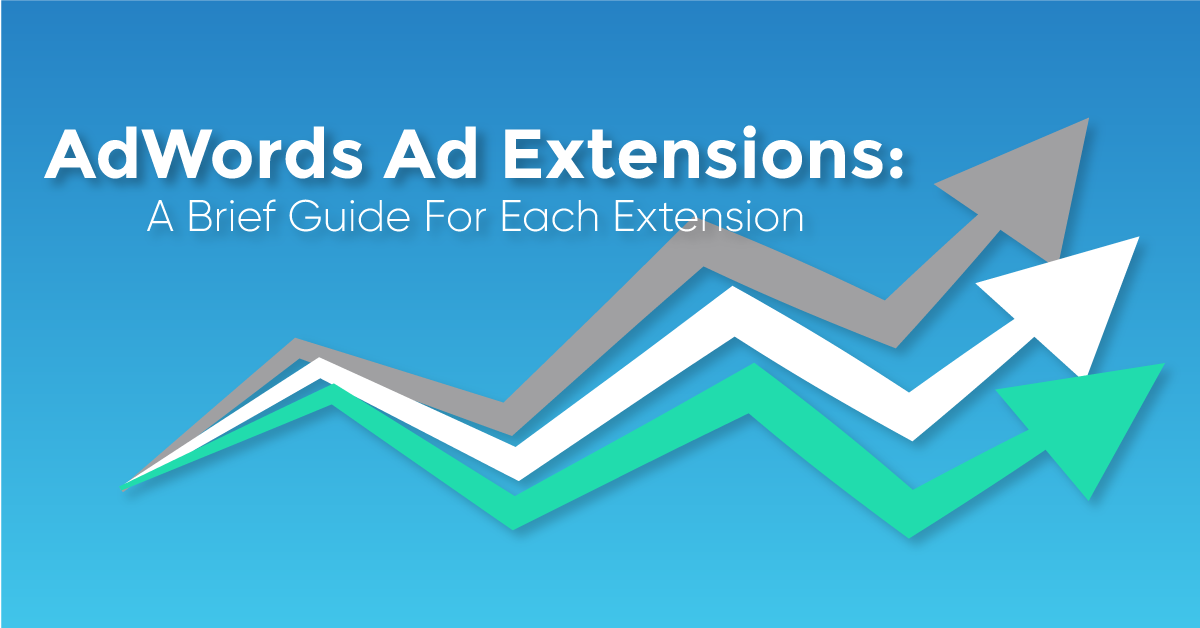 AdWords Ad Extensions: A Brief Guide For Each Extension
Google ad extensions are AdWords features that allow you to add relevant information, links, and conversion points to your advertisements.
Ad extensions can easily be dismissed as something extra that you tack onto your ads, but should really be viewed as a very important part of your PPC strategy.
In this blog post, we'll take a look at why Google ad extensions are important, the benefits of using them, and how to use each type of extension effectively in your AdWords campaigns.
Why are Google ad extensions important
Ad extensions are a very important component to an AdWords campaign and though they are optional, a business would be missing out on some significant advantages to using them. Some of those advantages include the following: More prominence/visibility, customer convenience, and providing additional content for value props, company info, etc.
Benefits of using Google ad extensions 
Prominence/Visibility
Having the largest or most noticeable ads is something basically all businesses want from their marketing efforts. Businesses used to and still do pay a premium to get larger ads in the phone book. The great thing about ad extensions is they allow you to take up more real estate on a SERP (search-engine-results-page) without paying a penny more.
Customer Convenience
Ad extensions allow you to add certain features to your ads that make it much easier for the customer to convert.  One of the most obvious ways here is found in the form of call extensions. Customers can simply "click-to-call" right from the ad without having to navigate to a website and punch in the phone number they find on there. Ad extensions can also provide links to direct customers to the product/category they're looking for, allow customers to text message the business directly from the ad, and more to make the interaction more convenient for the customer.
Provide Additional and Valuable Content
The more info you can provide to the customer, the better qualified they are if they go ahead and click, and the more likely they'll convert from there.  Ad extensions allow you to do this in a few ways.  Extensions like structured snippets, callouts, and sitelinks all add relevant info and value props to your ads and we'll cover them more in detail below in our guide. All of this additional content serves to make your ad more prominent and communicates to the customer the things that will help your business stand out on the SERP.
[ctt template="9″ link="8W2P5″ via="no" ]Businesses are missing out if they do not use Google ad extensions.[/ctt]
The advantages they bring are an increase in prominence/visibility, customer convenience, and additional and valuable content. Not only understanding the importance of Google ad extension but how to utilize each effectively will increase your chance for success.
A brief guide for each Google ad extension
There are many Google ad extensions and not all of them will be applicable to every business.  You can set up certain extensions at the account level, but keep in mind that not every campaign has the same goals. You may want to tailor certain extensions for each individual campaign or even each ad group.  We have provided a brief guide for understanding and using each type of ad extension effectively.
Structured Snippets
The structured snippet extension allows you to pick from a range of headers including Brands, Models, Service Catalog, Types, and more to create a list of relevant info for the ad.  It's a great way to communicate extra products and services the customer might not realize you provide as a business.
Sitelinks
Sitelinks allow you to link to pages on your site to make it more convenient for the user. You can provide links to other products/services the company offers, or direct them to contact forms, about us pages, or other pages of your choosing. This can be a valuable way to incorporate cross-selling into your ads by providing links to similar or complimentary products.
Callouts
Callouts are essentially bullet points you can use for emphasis or display value props. The character limit is relatively small here so you'll need to limit your callouts to just a few words.
Call Extensions
The quickest way a customer could convert from your ad is in one click. Call Extensions allow this on mobile by allowing the customer to call straight from the ad by tapping the Call Now button. Keep in mind, this is probably not something you would want to utilize if you're an e-commerce store, as your primary goal should be directing your target audience to your website to make a purchase. For businesses looking to be contacted directly by phone or contact form etc., this extension is essential.
Message Extension
Similar to a call extension, this allows the customer to contact directly through the ad. Though a call would in most cases seem more valuable to a business, text messaging maybe be more convenient for the customer and offers a quick way for an interested searcher to interact with your company.
Location Extension
The location extension is essential for a lead-based company that is looking to get customers to the place where they do business. A user has the option to click the extension and use Google Maps to find it in their city/neighborhood.
Affiliate Location Extension
If you sell a product in retail or automotive chains, you can use the affiliate location extension to indicate to the searcher the nearest store offering this product they searched for.  Keep in mind this isn't going to directly show results for your campaign in the form of a conversion in AdWords. However, it could be another way to move products for your company as some consumers wish to buy locally in-store rather than online.
Price Extension
If your business is competitive on price, the price extension is great for showcasing that and can be used to refer them to other product lines as well.  You can give the products a title, brief description, and price point in this extension that adds considerable real estate to your ad.
App Extension
If a company has an app they are looking to push out to their customer base, this is a great way to advertise it. A person searching on mobile can click through to download and install the app conveniently through the ad.
Review Extension
If a reputable third-party has left your business a great review, you can use the review extension to highlight that and add credibility to your ad with the quoted text.
Automated Extensions
When set to on, this feature allows Google to predict when a particular extension you have would benefit your ad.  Advertisers can use the automated extensions report to see more specific data for ads with automated extensions, like the number of clicks or impressions that occurred when they appeared with your ad.
In conclusion
Google ad extensions offer a variety of ways to embellish your ads in AdWords and easily can be dismissed as an extra. Nevertheless, they should be viewed as a very important feature in AdWords because they give your audience more reasons to choose your business. In this post, we discussed why Google ad extensions are important, expanded on the advantages of using them, and explained how to use each type of extension effectively in your AdWords campaigns. To learn more about how extensions can improve your AdWords campaigns, contact us by phone or contact form.
Additional questions
Do you have any questions about Google ad extensions? Leave them in the comments section and we'll answer them!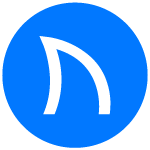 Ready to grow FASTER? Let's Talk!
Interested in having us help you grow?