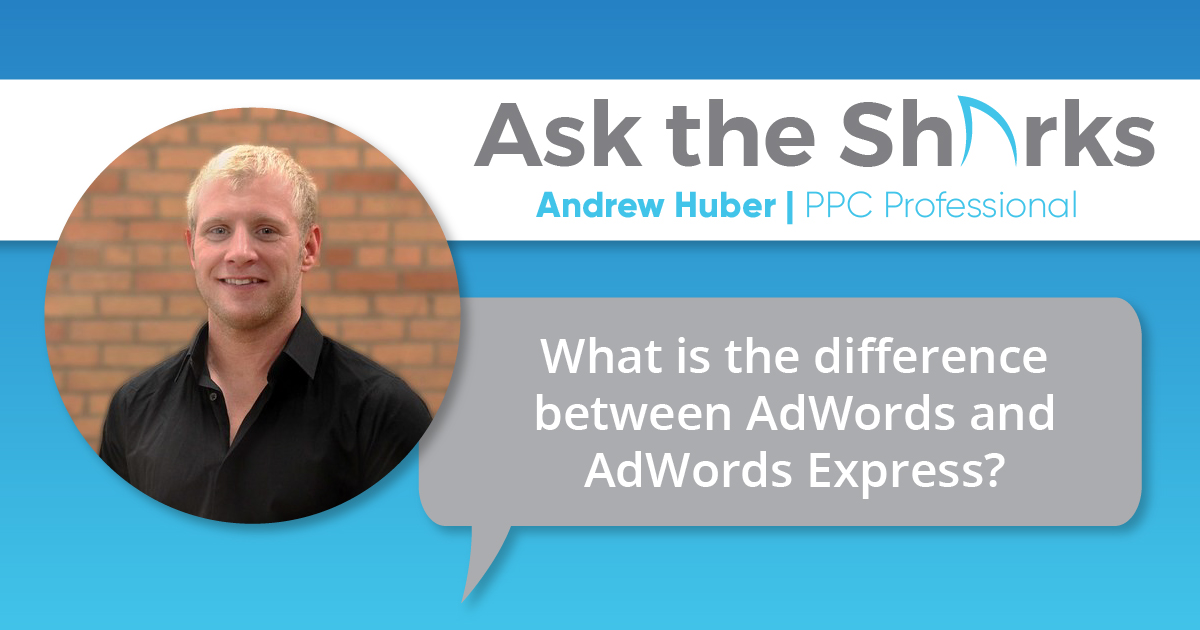 Google AdWords Vs. AdWords Express – What's the Difference?
What is Google AdWords?
Google AdWords is Google's online advertising platform used to get your business' advertising online and in front of your customers on Google.  It gives your business the ability to reach a mass audience or a very specific audience with your various message(s). There's no minimum spending commitment, and you set control of your own budget.
What is Google AdWords Express?
Google Adwords Express is an online platform that can quickly get your campaigns/account up and running and helps your business get discovered on Google. This platform is generally for smaller companies that may not have the resources to properly run campaigns or the Google AdWords knowledge. When you use Google AdWords Express, you're essentially handing over your account to Google and the only thing you're really deciding on is your budget. This can be ideal for companies that can't afford to hire a digital marketing agency and need to get advertisements up quickly. However, using Google AdWords Express leaves you with a lack of control over your account, which may lead to less appealing results.
Why Should I Use Google AdWords?
When it comes to online advertising, Google AdWords does something very well that not all platforms have the capability of doing and this is it rewards the companies who put in the time and effort to have a complete account. This means you will see better numbers across the board if you're doing all the small things that AdWords Express doesn't allow you to do.
Why Should I Use AdWords Express?
If you aren't hiring a professional and have limited knowledge using Google AdWords, AdWords Express is a great choice for your business. Google AdWords is a platform that can take years to understand and master and mistakes you potentially make can end up being costly. Using AdWords Express is the easiest way to get things rolling until you're more informed or ready to hire a professional.
Should My Business Use Google AdWords or AdWords Express?
Overall, AdWords Express is the platform that will benefit a lot of smaller businesses because of its simplicity. However, when it comes to maximizing your revenue and ROAS (Return oN Advertising Spending) this isn't your best option. I would advise only using Google AdWords Express as long as you have to. Staying on this platform will limit the ways you can target your audience and miss out on other ad formats that could greatly benefit your business.
Additional questions
Do you have any questions about Google AdWords or AdWords Express? If so, leave them in the comments section below!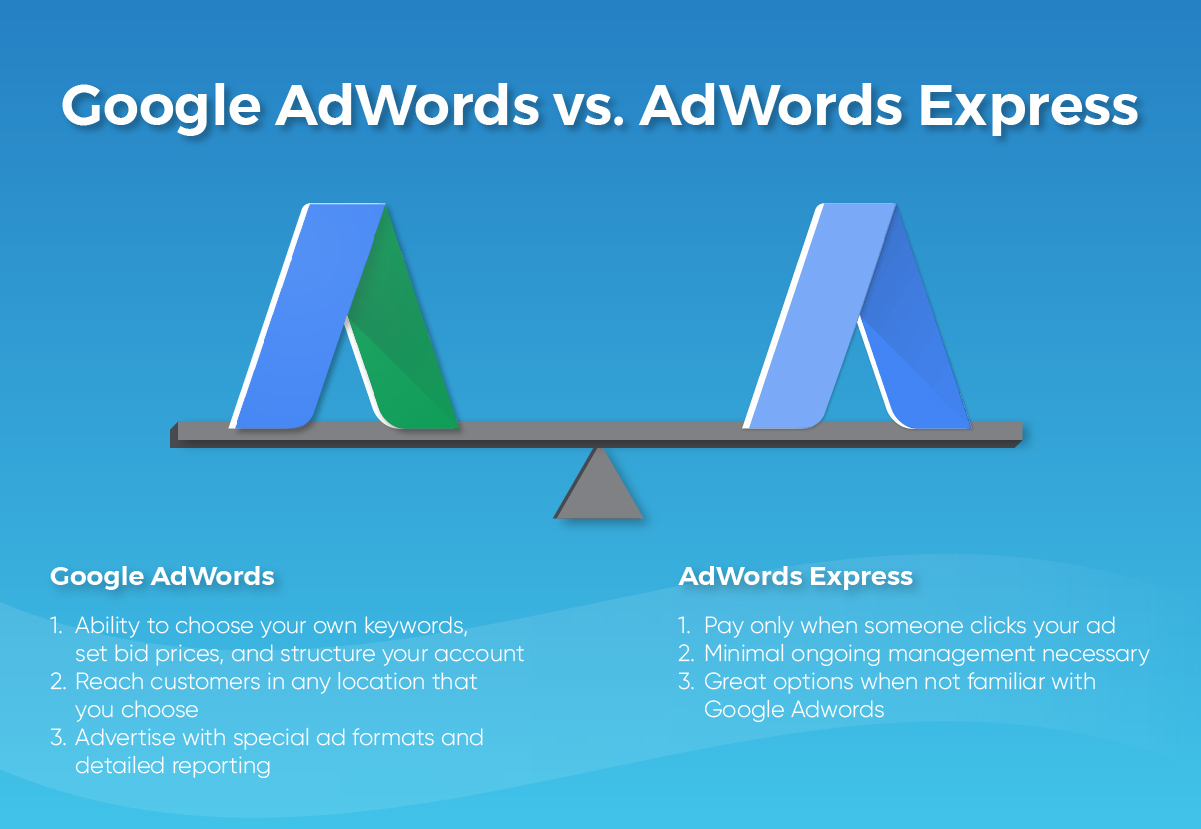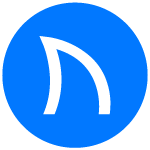 Ready to grow FASTER? Let's Talk!
Interested in having us help you grow?