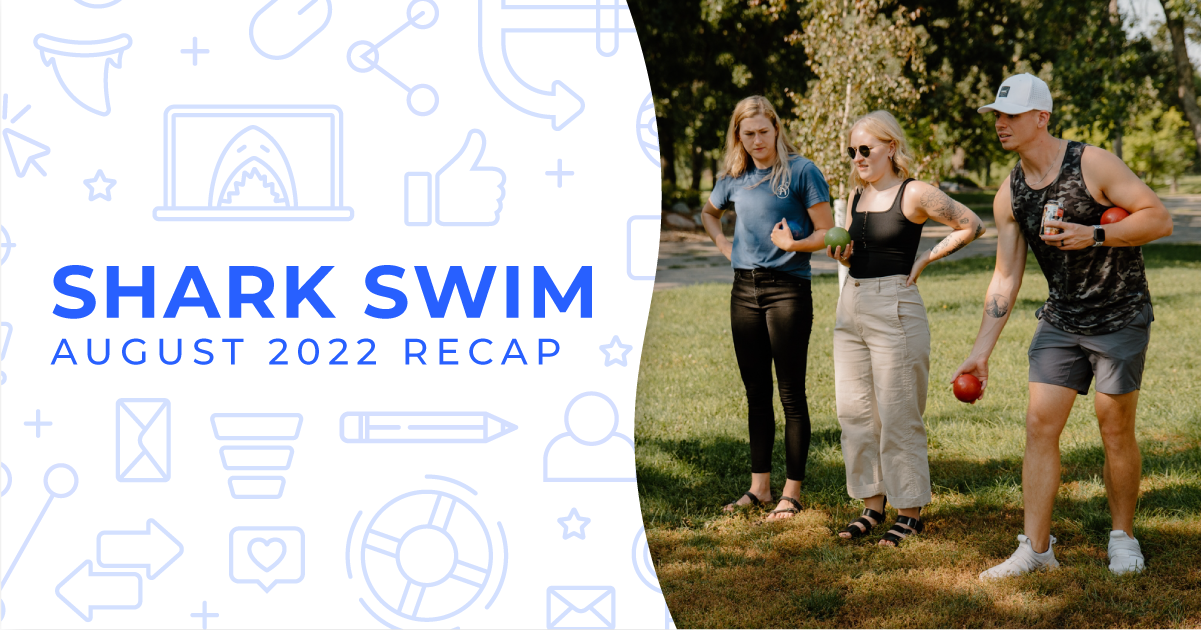 #SharkSwim: August 2022 Recap
Just because Summer is FIN-ished doesn't mean you can't catch a burn from these hot blogs! In all seriousness, I need to joke about it or I'll cry about Summer going so fast.
Welcome back to another #SharkSwim monthly recap, where we go over this past month's birthdays, anniversaries, company milestones, achievements, company events, and more.
Birthdays + Anniversaries!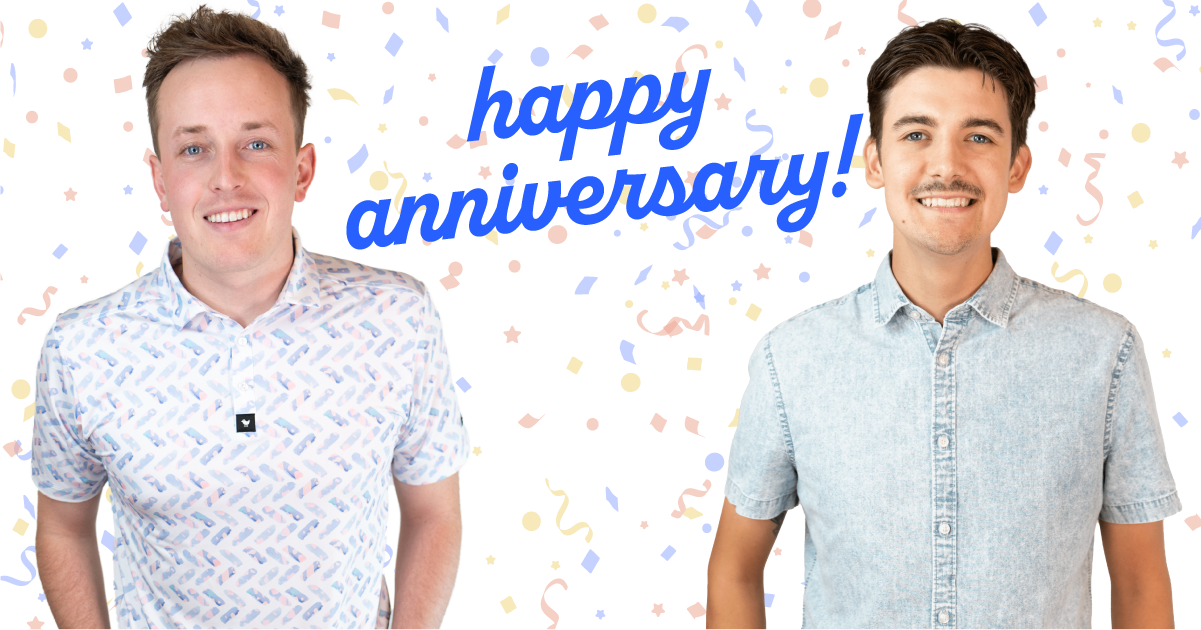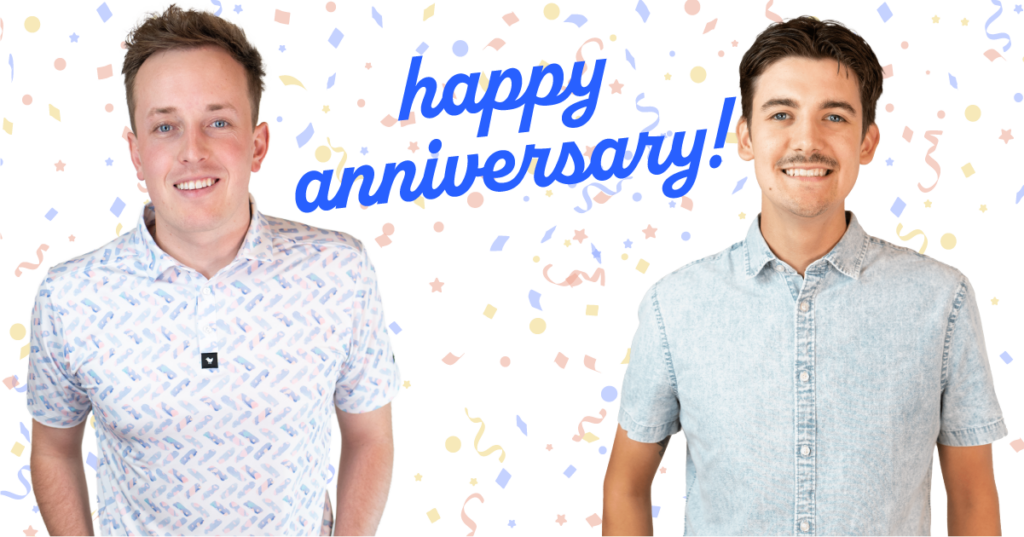 To kick off the month, we celebrated Digital Marketing Strategist Gavin Longthorne's one-year anniversary as a shark! Since joining the AdShark team, Gavin has made a huge impact on our team by raising the bar for client service, developing killer content strategies, and by always having an obscure meme ready to share. Thank you for everything, Gavin! You rock!
Just a few days later, we also celebrated Director of Operations Jack Yakowicz's two-year anniversary at AdShark. Since Jack started in August of 2020, he's had a significant impact on our company culture, internal processes, and client relationships. Jack is one-of-a-kind and we appreciate him a great deal! Thank you, Jack!
AdShark Turns 9!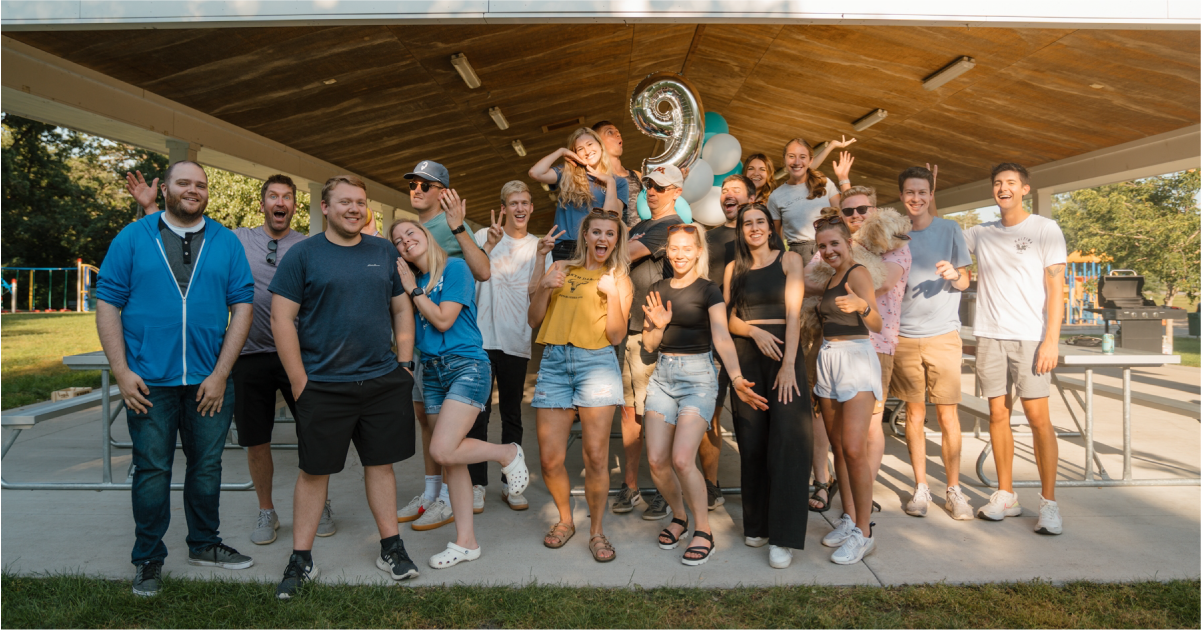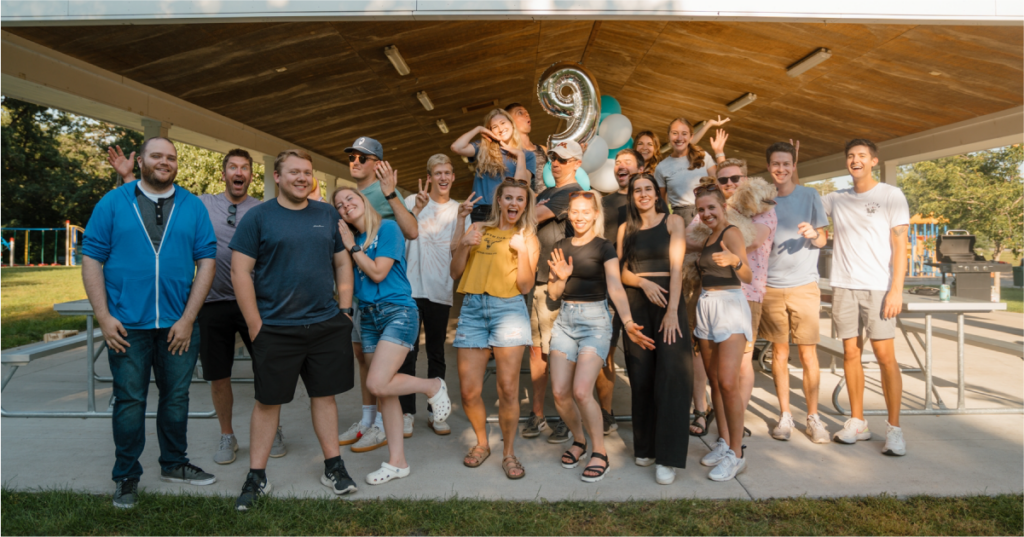 Work-iversaries weren't the only reason to celebrate this August… AdShark had it's 9th anniversary as a company this month! To celebrate, the team spent an afternoon at Trollwood Park in Fargo grilling out, chilling out, and celebrating AdShark's birthday. Maybe this is a good spot to mention it's also our co-founders Rick Berg and Sean Maki's nine-year work anniversaries, as well?
Volunteering at Eventide in Fargo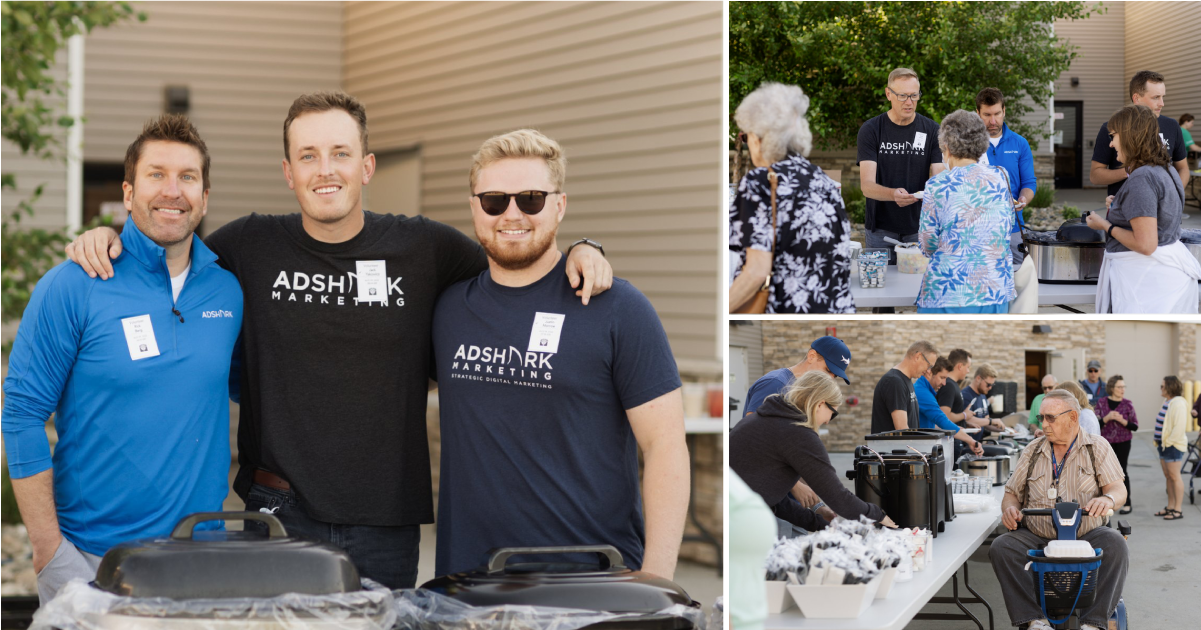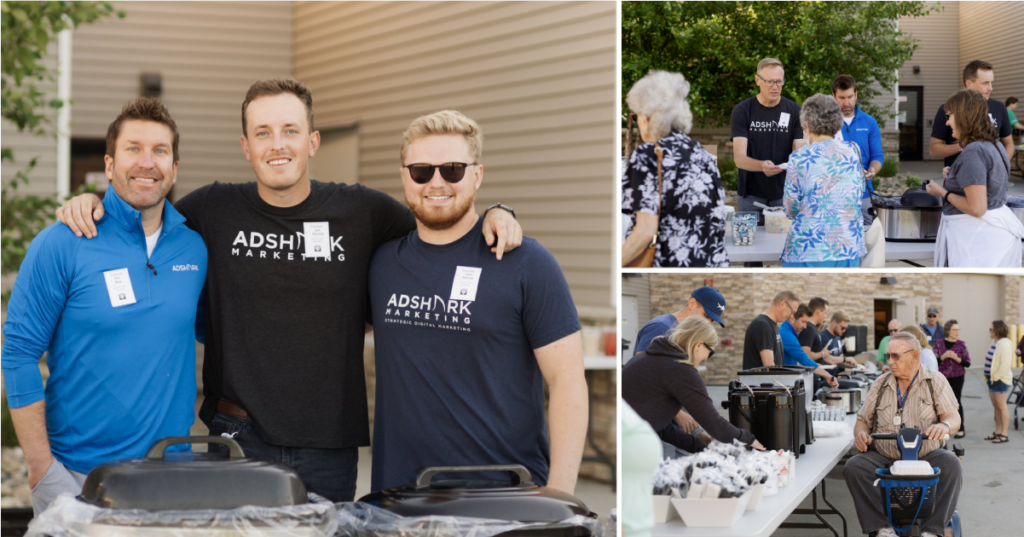 What's a shark's favorite event to attend? The carnival!
Well, AdShark's favorite types of events are ones that get us involved in the community. This past month, the AdShark team volunteered at the Eventide Fargo Lumberjack Breakfast by serving pancakes, eggs, sausage, and bacon to the residents and their families. Thank you, Eventide, for letting us crash your Lumberjack Breakfast and thanks to all of the Eventide residents for brightening our days!
Legacy Children's Foundation Golf Tourney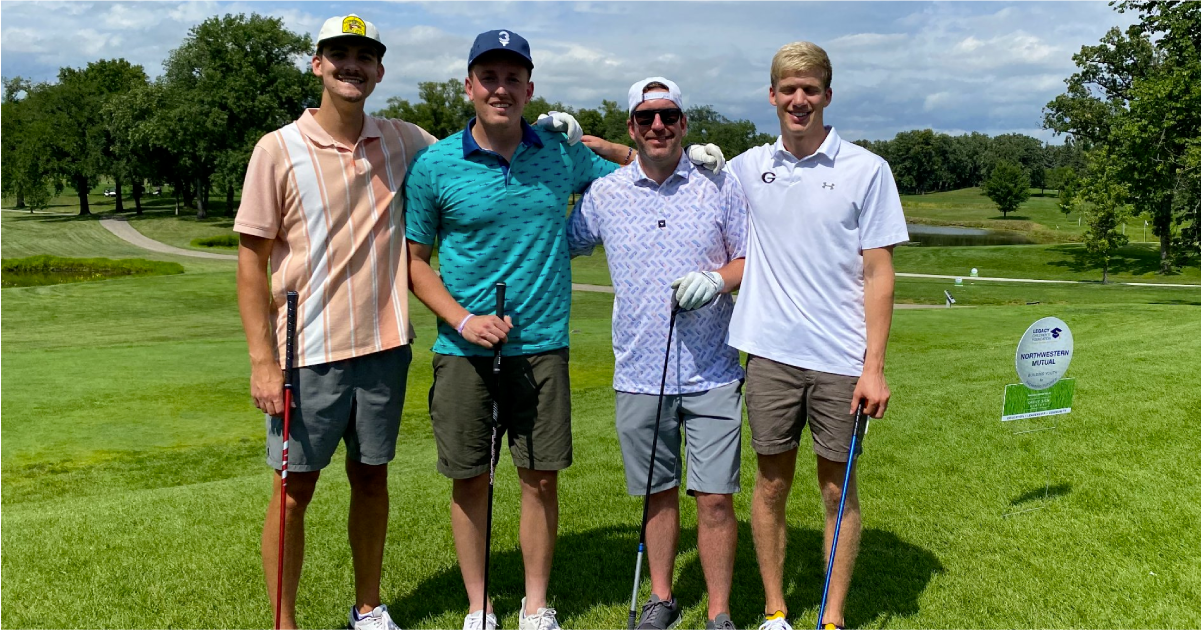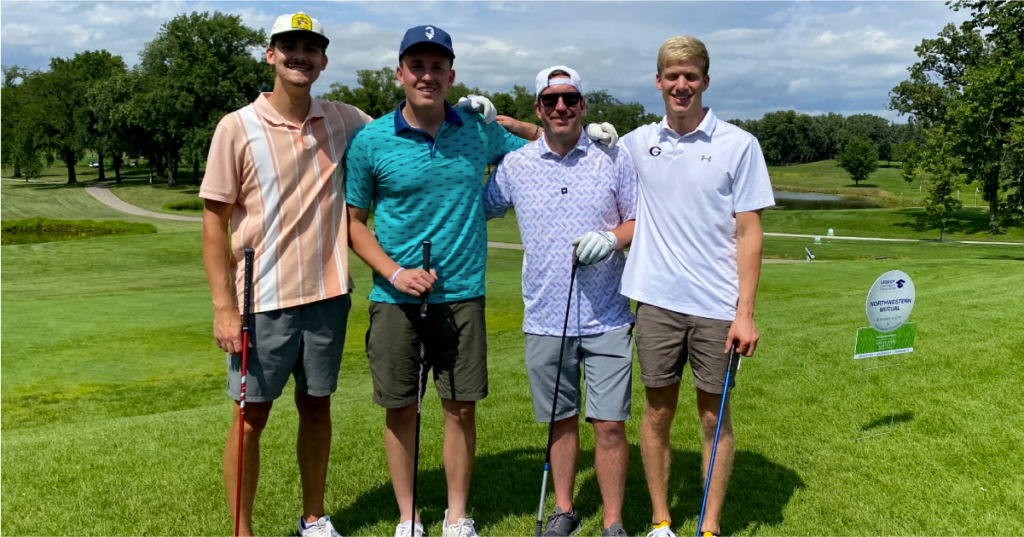 What did the hammerhead shark say when AdShark CEO Rick Berg got a hole-in-one? You nailed it!
Unfortunately, the hammerhead didn't actually say that because Rick didn't actually get a hole-in-one… But the AdShark team sure had fun at the Legacy Children's Foundation golf tournament! The Legacy Children's Foundation is a local nonprofit striving to provide support and opportunities for impoverished teens to help them become the successful leaders of tomorrow. To learn more about the Legacy Children's Foundation, please visit their website.
Creative Feature: FLY Fitness!
This month's creative feature is for a new client of ours: FLY Fitness! FLY is a high-energy, instructor-led fitness program designed to make you feel inspired and empowered. To learn more about FLY Fitness, please visit their website. To learn more about the recent ads we made for them, please read what Creative Manager Nick Due said below:
"Our entire team is excited to be working with FLY Fitness. We had the pleasure of getting to know their team and brand over the past few weeks and start putting out new ads to boost member sign ups. One of the things that makes FLY so appealing is their wide variety of class types. Our creative designer, Sam, did an excellent job of using Meta's carousel ad type to highlight that variety while showing imagery from the classes themselves. Great work, Sam!"

Nick Due, Creative Manager
Thanks, Nick! Whew, I worked up a sweat just thinking about it!
The Shark Wave Channel for August 2022
Although the hot weather is going away, the hot playlists are here to stay! Check out this month's #SharkWave channel for August 2022 to keep the summer vibes going through September:
Thank you for reading this month's #SharkSwim recap! Remember to give us a follow on Instagram, Facebook, LinkedIn, and Twitter and come back next month for more celebrations, stories, company events, and more!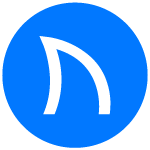 Ready to grow FASTER? Let's Talk!
Interested in having us help you grow?