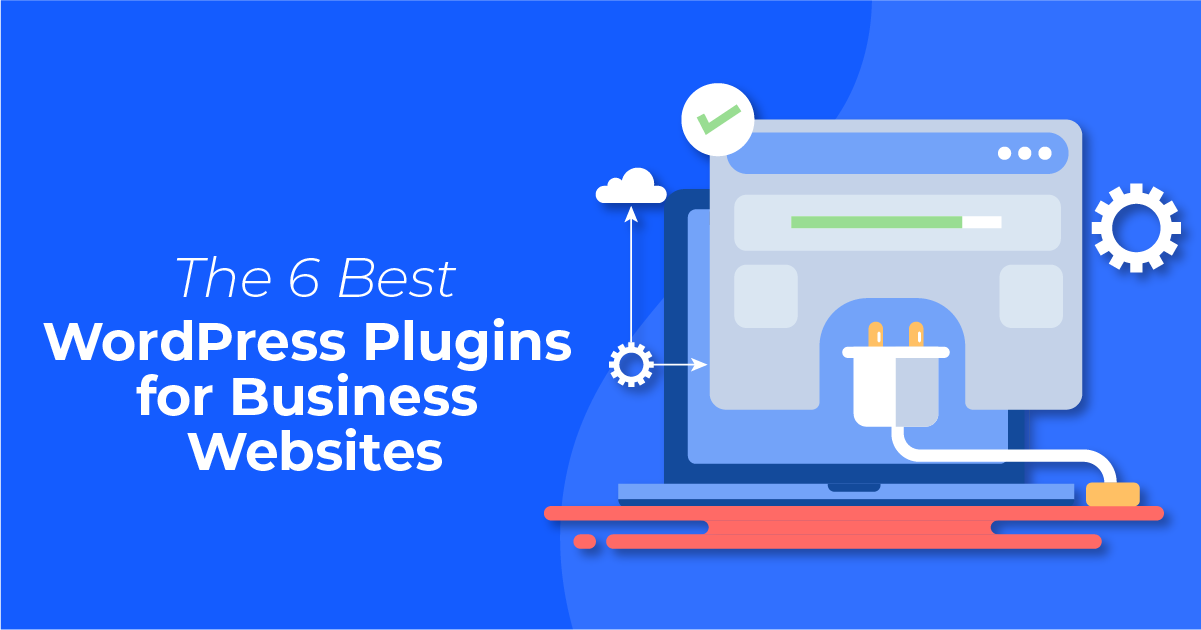 The 6 Best WordPress Plugins for Business Websites
Based on recent data, there are over 800 million websites built on WordPress. But no two WordPress sites are entirely the same. As a WordPress development agency ourselves, we know how important great site design & functionality is for the business websites we build – and that's where plugins can assist.
Looking at free WordPress plugins alone, there are over 58,000 options to choose from. Among the top used ones are:
WooCommerce (for eCommerce)
Yoast (for SEO)
WPForms (for lead generation)
But we're not just here to regurgitate information that you can find on your own. With our experience of building over 60 WordPress websites, we've seen the good, the bad, and the ugly when it comes to plugins. Now, we're here to share our favorites with you.
Let's dive in.
#1 – Contact Form 7
For all lead gen clients (and most eCommerce clients), a great contact form is essential. The success of your website depends on how well it can drive individuals to get in touch with you – and a contact form is the way to do it.
What this plugin does:
This is a free plugin that allows you to seamlessly integrate contact forms into your website. Contact Form 7 is mostly popular because of how quick & easy it is to get a preconfigured contact form added to your website.
The benefits of this plugin:
It's free
It can be added easily to pages with shortcode
It works with any modern WordPress theme
It has several form fields to choose from (i.e. text, URL, date, number, etc.)
Where to download or learn more:
https://contactform7.com/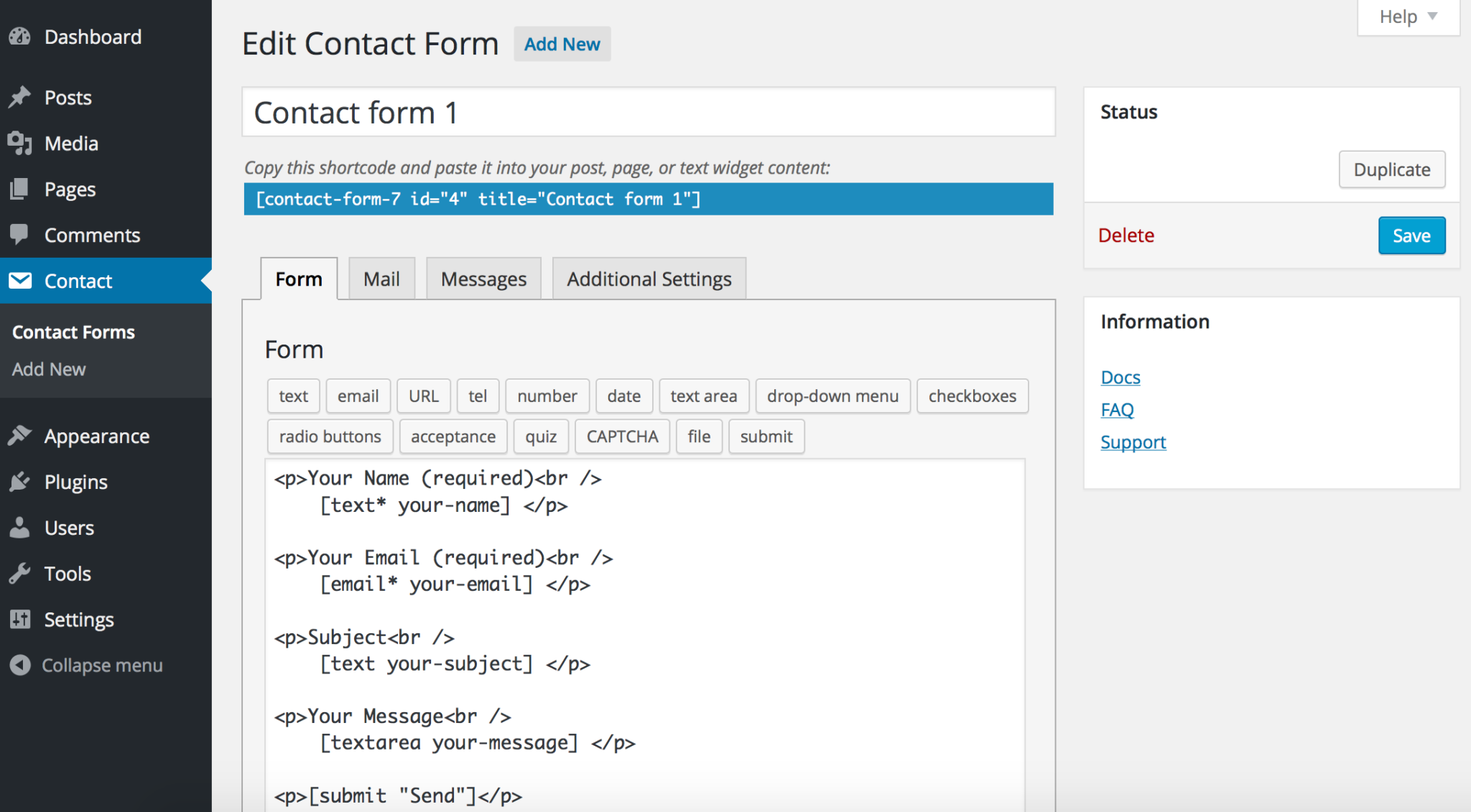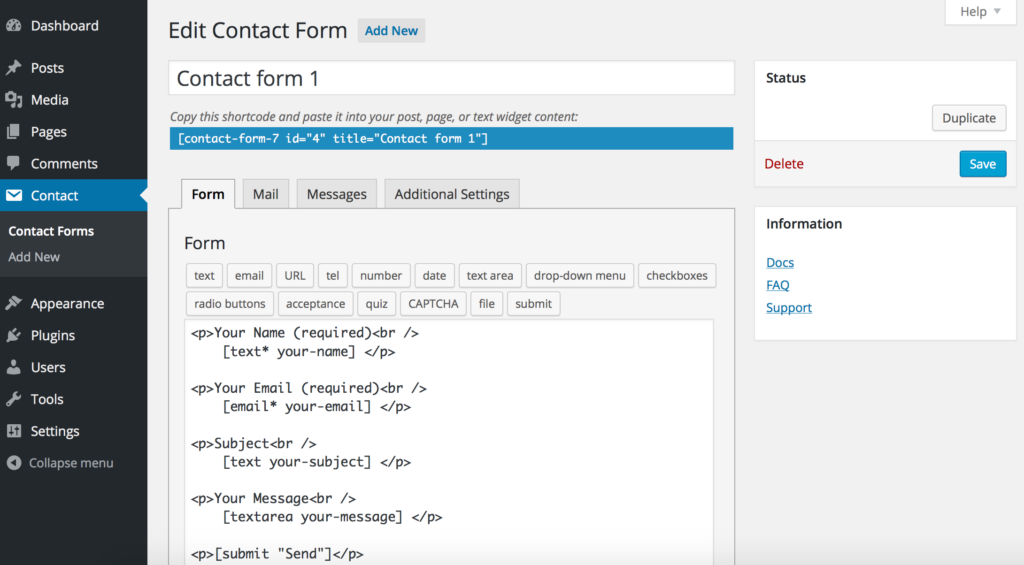 #2 – WP Rocket
It's an SEO world that we're living in, so any plugin that will improve your SEO is naturally pretty high on our list. As WP Rocket notes on their landing page this is the #1 WordPress caching plugin – but it's really far more than that. This is a premium tool to help improve your loading speed and SEO ranking.
What this plugin does:
WP Rocket, in short, helps your website perform in line with SEO best practices. It offers page caching, cache preloading, browser caching, GZIP compression, eCommerce Optimization, and more. In layman's terms: it helps your website load faster, which Google (and other search engines) love.
The benefits of this plugin:
It's compatible with virtually every WP theme
It includes LazyLoad which helps load large media files only when needed
It is relatively affordable – starting at only $59/year
Developers continue to work to make WP Rocket more and more robust
Where to download or learn more:
https://wp-rocket.me/features/
#3 – WP Grid Builder
Looking for better filters on your posts? Wanting to display your team members based on their department? Looking for increased functionality on your product listings? WP Grid Builder can handle all of that and more. This helpful plugin can be added to websites and make the content your customers are looking for easier to find by turning them into filterable grids.
What this plugin does:
WP Grid Builder makes it easier to search and filter for content on your website. It allows you to create filterable grids in real time, without any page reloads, and can apply to any type of content (products, projects, custom post types, and more). The filters are fully customizable and you can add as many as you want on any type of criteria.
The benefits of this plugin:
It makes it easier for customers to find the information, products, services, or people that they're looking for
It is versatile and can be applied to many page types – including blogs, product category pages, portfolios, and more
It is easy to install and enable the plugin
It includes access to helpful add-ons (like Map Facets)
Where to download or learn more: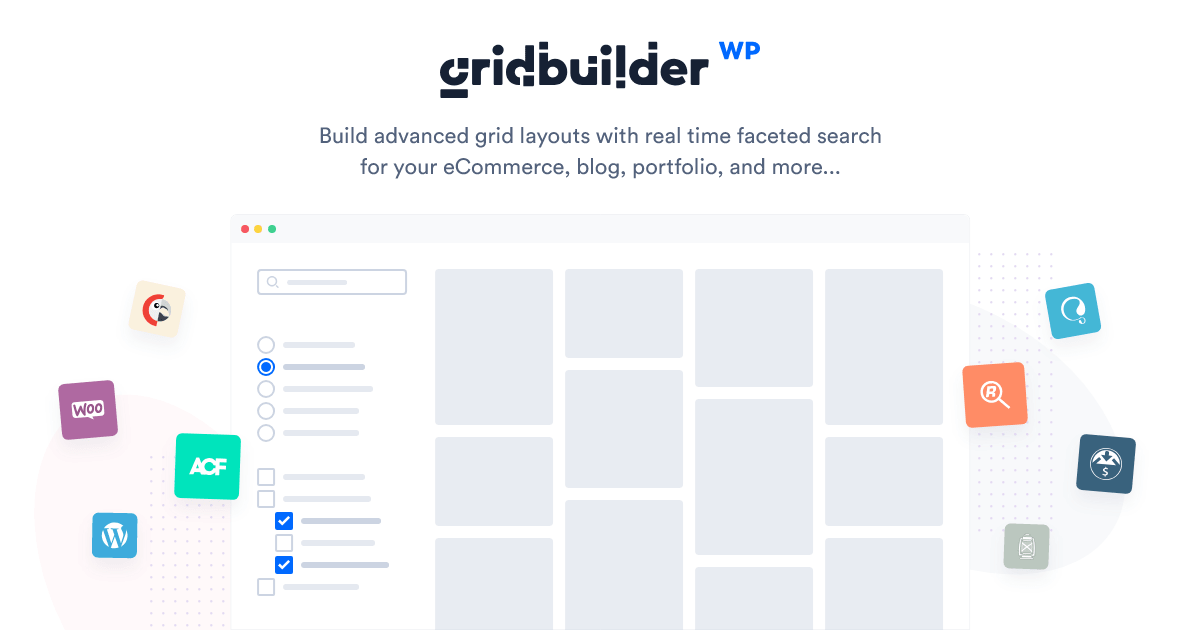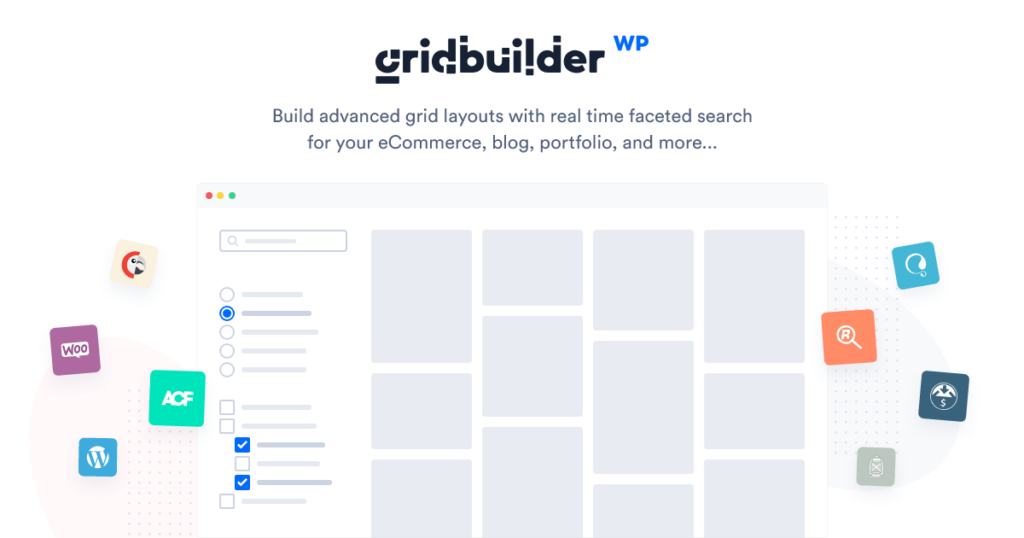 #4 – Advanced Custom Fields
The value of WordPress comes in its ability to customize your web experience. This advantage is only elevated through plugins like Advanced Custom Fields [ACF]. Though custom fields options come included with WordPress, ACF elevates the custom fields world to a whole new level.
What this plugin does:
Advanced Custom Fields makes it easier to work with custom fields in WordPress. It simplifies the interface for adding and managing custom fields in your WP dashboard, and it also simplifies things for the end user on the frontend of your website to obtain the custom fields that are being presented. Custom fields make it easier to retain consistency and make updates when presenting your information.
The benefits of this plugin:
It is extremely user-friendly
It is a freemium model – meaning you can get the free version or a premium version with some upgraded benefits (allows you to test on the free version first!)
It offers 30+ different custom field types that you can add to any area in your dashboard (posts, users, media, comments, etc.)
Repeater fields allow you to repeat certain custom fields on a post-by-post basis
Where to download or learn more:
https://www.advancedcustomfields.com/
#5 – Akismet Spam Protection
In the conversion world that we reside in, there's nothing more deflating than an unqualified lead. Specifically, getting form fills that appear to clearly be bots. Akismet does a great job in helping to filter out these form vultures and maintain form responses that are at least 99% spam-free.
What this plugin does:
Akismet, in essence, helps filter out spams that may come into your website from the comment section (i.e. blog comments) or contact forms. It is the most popular anti-spam plugin on WordPress for a reason. This plugin is easy to activate, and integrates well with other WordPress plugins such as Jetpack, Contact Form 7, and more.
The benefits of this plugin:
It keeps your inbox from being overwhelmed by spam
It's already installed on your WordPress site, and just needs to be activated
It pairs well with contact form plugins like Contact Form 7
It has a free version and premium versions that can be purchased
Where to download or learn more: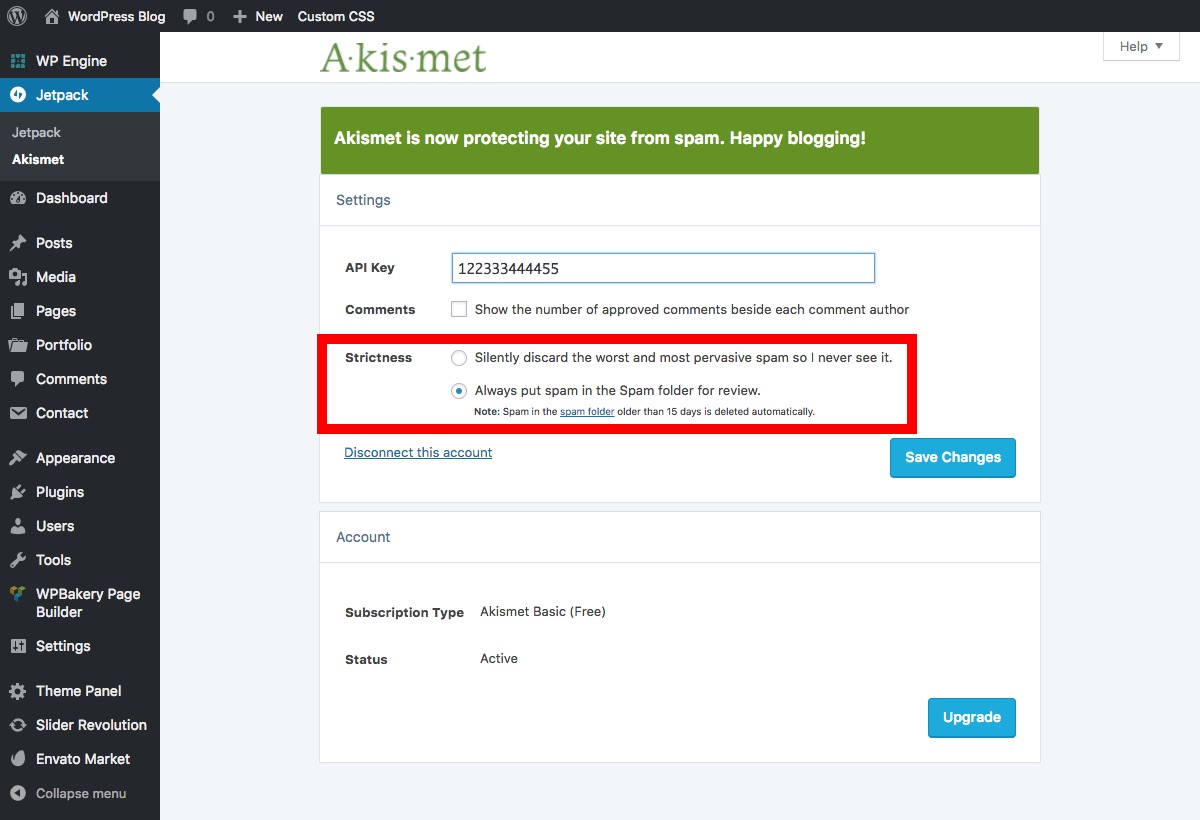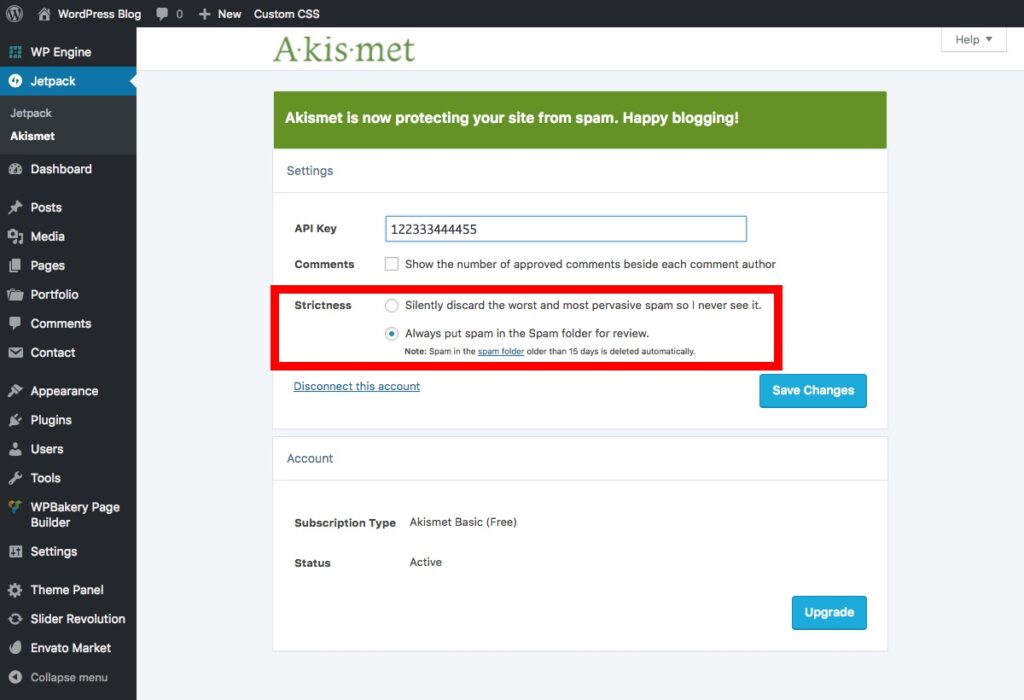 #6 – Shopify Buy Button
Alright, we'll acknowledge that this plugin is a little bit more niche. But for our traditional business clients that are looking to add in eCommerce functionality, this is a great option to pursue. This form of "headless commerce" allows you to add in Shopify product listings and checkout functionality without your users having to leave your WordPress site.
What this plugin does:
This plugin allows you to leverage the benefits of Shopify for your eCommerce, while still keeping your custom design and content functionality on WordPress. In short, you can add product listings to your WordPress page, people can checkout directly from your WordPress site, but the inventory management and eCommerce functionality is still handled within Shopify.
The benefits of this plugin:
It includes access to unlimited products
It allows you to accept 100+ payment gateways
It easily integrates orders and shipping
It allows for secure, responsive checkout experience
It allows you to maintain your WordPress benefits on the custom design and content layout side, while integrating Shopify for the eCommerce portion
Where to download or learn more:
https://www.shopify.com/buy-button/wordpress
---
Ready to dominate your next WordPress website? Feel free to contact our team and discuss the plugins (and other important website details) that we would recommend. We'd be happy to help with anything from SEO to digital advertising to web development. In the meantime, we hope you enjoyed reading through this blog! Stay tuned for more content coming down the road.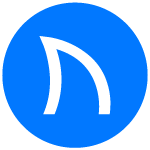 Ready to grow FASTER? Let's Talk!
Interested in having us help you grow?