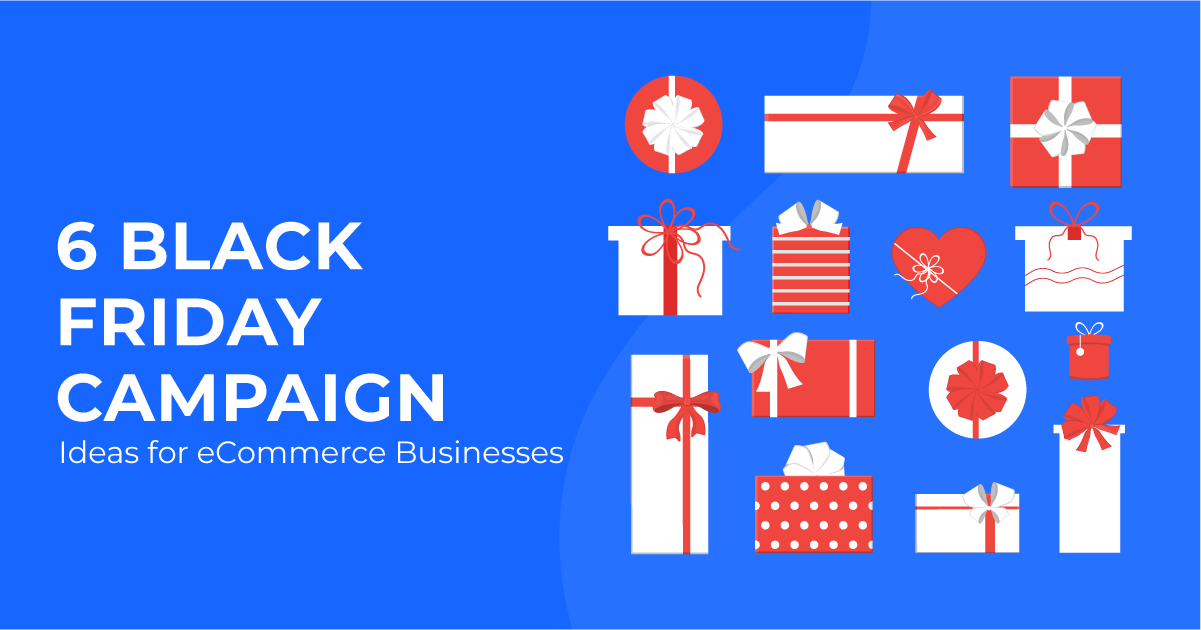 6 Black Friday Campaign Ideas for eCommerce Businesses
For digital marketers like us, it's the most wonderful time of the year! Websites glisten and customers listen to hear the sales bells ringing through their digital marketing channels. And if you're an eCommerce business that has yet to plan your Black Friday or Cyber Monday campaign – this blog is for you!
The Case for Running a Black Friday Campaign
In the ever-saturated market of online businesses offering holiday discounts, it begs the question: why should my business even run a Black Friday campaign? We'll try to answer that:
You can capitalize on increased customer activity. In 2021 alone, 88 million people shopped online on Black Friday and 77 million shopped online on Cyber Monday (via NRF).
You can offer a gift to your loyal customer base. For customers who have been loyal to you throughout the year, some businesses view the Black Friday – Cyber Monday season as a great opportunity to show their appreciation by offering the best deals of the year.
It's a great opportunity to attract first-time customers. A study by Valassis found that coupons or discounts influence 60% of consumers to try a new product.
Pushes holiday shopping to come earlier in the season, when it's less burdensome for you to fulfill. I still have PTSD from my days at an eCommerce company dealing with rushed late-December orders to arrive in time for the holidays. By pushing sales to late November instead, you allow your team (and your shipping provider) more grace.
Fun brand building opportunities. Finally, many eCommerce companies use Black Friday as an opportunity for growing brand awareness. The more fun & clever sales campaigns you can develop, the more brand building can take place.
If you're convinced that a Black Friday or Cyber Monday campaign is right for your business, continue reading the rest of this blog for some ideas on potential discounts for you to run.
6 Black Friday Discounts and Campaign Ideas to Consider
I've sat in several conference rooms debating what to do for Black Friday. Should we offer a discount on specific products? Should we try to run a new deal every day for a week? Should we make our Black Friday a full month in length?
The truth is that there's no tried & true Black Friday or Cyber Monday campaign that makes sense for every business. Familiarize yourself with your profit margins and what your customers may find interesting, and start building your plan. Below, we'll provide you with 6 ideas to get your brainstorming started.
#1 – Sitewide Discount
Want to remove the hours of complicated brainstorming and planning around a Black Friday campaign? Make things easy with a sitewide discount. In this campaign type, you would offer customers a blanket discount that applies to all products on your website. Here are some things to iron out when implementing this campaign:
What will the discounted amount be? Commonly, businesses will look between 10-30%. Again, it depends on your profit margins and the potential repeat value of a customer.
How will the promotion be applied? Will it automatically apply, or will customers have to enter a promo code? If the latter, what will the promo code be and how can you brand it in-line with your campaign? (i.e. Take 20% off with code CYBER20SALE)
How long will you run this sale? Historically, campaigns have been applicable for just one day (Black Friday or Cyber Monday), or for the holiday sales weekend (Thanksgiving – Cyber Monday). However, some businesses will try extending this for a week, two weeks, or even the full month of November.
How will you communicate this deal to your customers? Email marketing, digital advertising, and organic social posts are all good prospects. We'll discuss more later in the blog.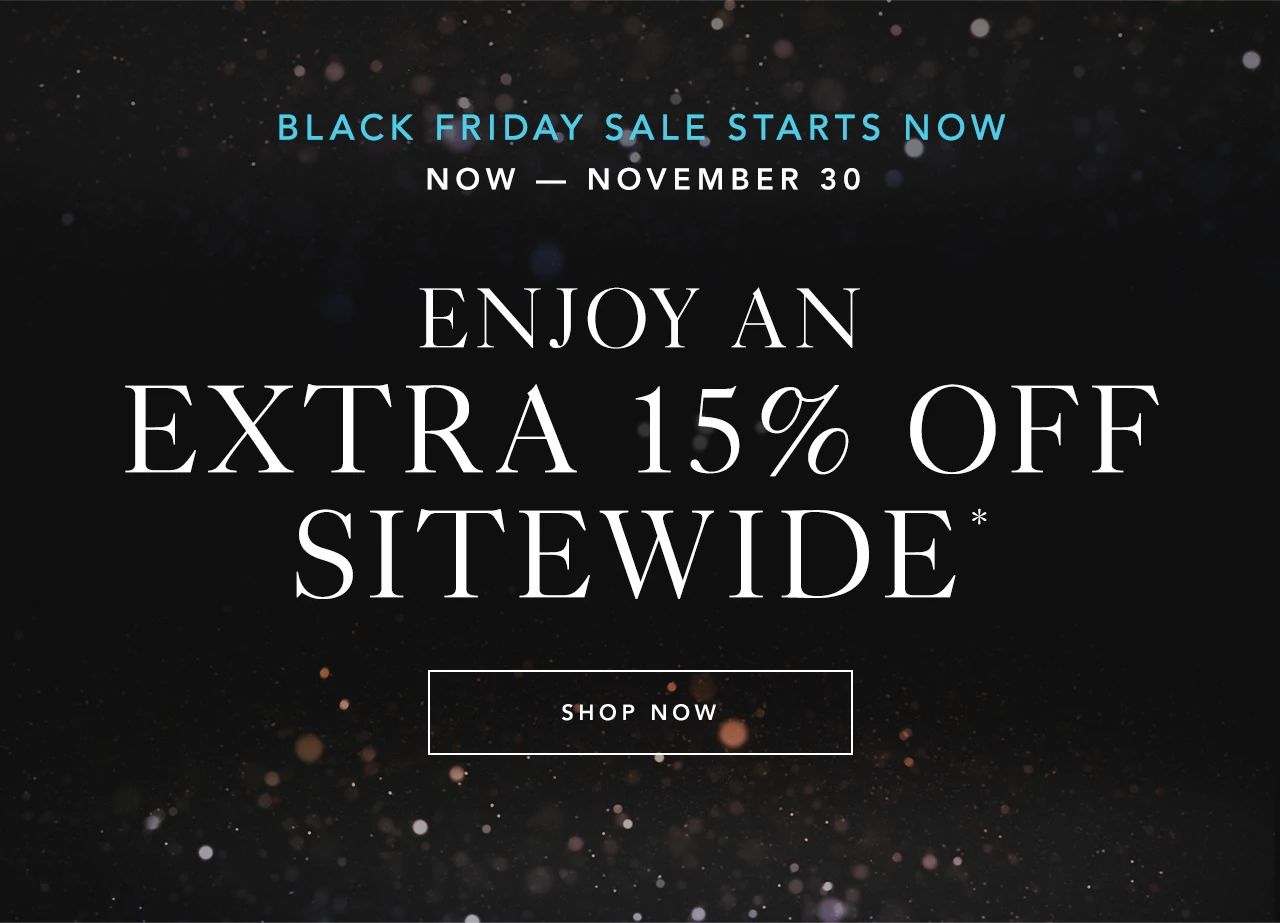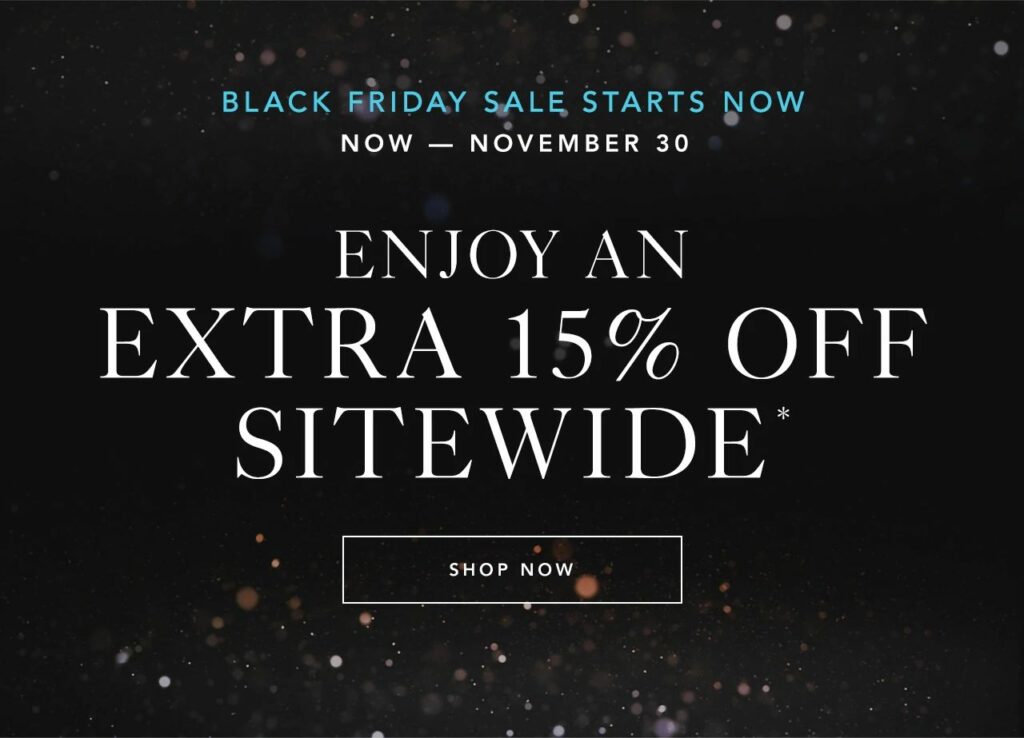 #2 – Offering a Free Product or Product Bundling
Whether you have a new product you're looking to drive attention for, or an excess of inventory of a specific product that you're looking to move – consider a product bundling discount. These discount types can take many shapes and forms, including:
Get a Free (Insert Item) with Purchase of (Insert Item). A custom sign manufacturer may offer a free name badge with the purchase of an ADA braille sign.
Spend (Insert Amount) and Receive a Free (Insert Item). A jewelry company may offer a free tennis bracelet for any customer who spends over $250.
Save (Insert Percentage) when you Purchase both an (Insert Item) and an (Insert Item). A dog accessory company may offer a 20% off discount when you purchase both a dog leash and a dog collar.
Receive a Free Gift with Purchase of (Insert Item or Amount). In some industries, you don't even have to be transparent as to what the gift may be. People are just happy to receive any gift at all (gift card, discount code, teddy bear, or more).
These campaign types can be effective ways to increase sales of specific products or product lines, and can also increase the overall cart size for your customer. For example, if your average order value is $100, offer a free product with a purchase of $150 to help increase your order value above the norm.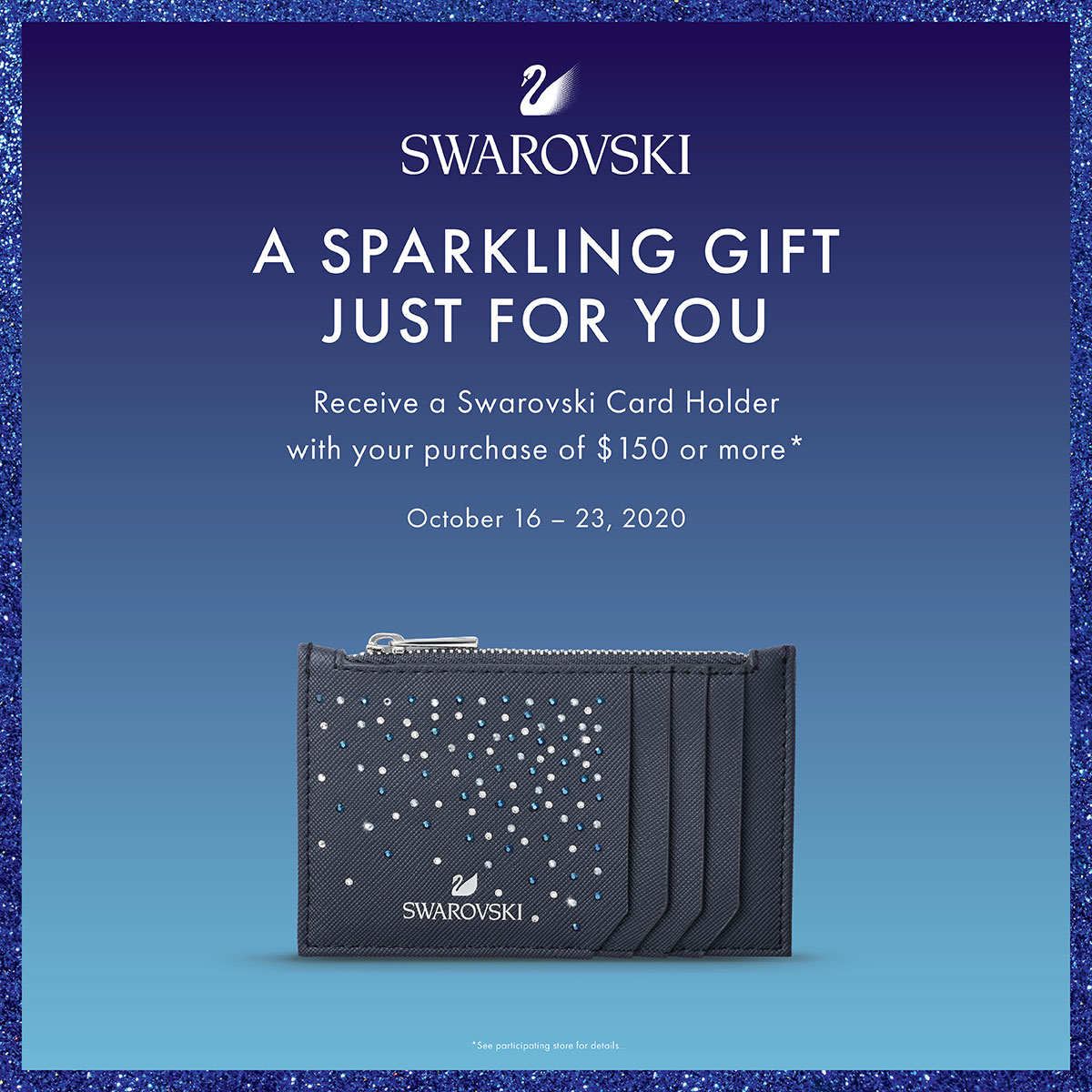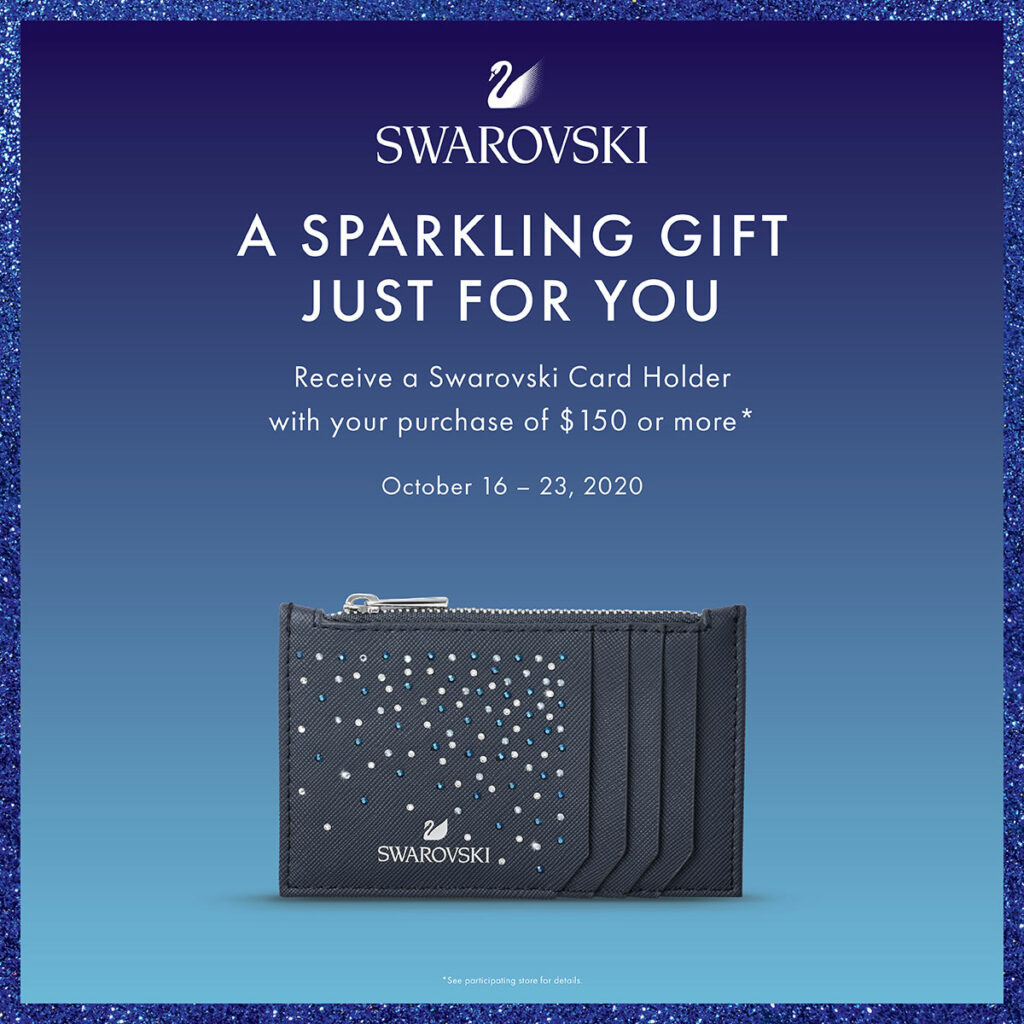 #3 – Discounts on Specific Products or Product Categories
If you have products or product lines that you feel are worthy of some added attention around the holiday season, this can be a great option for you. Though these discounts may be less universally appealing than a full, sitewide discount code, they can help drum up sales for the products that you're most interested in moving (and most comfortable discounting).
When identifying which products or product lines are worth promoting, consider the following:
Are the products seasonally topical? A swimsuit sale in November is likely not going to be as interesting as a sweater sale. Make sure your products are relevant for the time period they're being discounted and sold.
Will this promotion benefit my customers or just myself? I would not encourage using this campaign type simply as a way to move inventory that's been untouched on your shelves for years.
How high of a discount am I able to provide? In general, I encourage customers to have a higher percentage off for individual product discounts than they would for a sitewide sale. With that in mind, choose products that have profit margins that can support a 25-50% discount.
Which products will increase my chance of acquiring repeat purchases? Perhaps the product lends itself to being a repeat purchase OR the product can be combined with additional products on your site that may drive repeat purchasing. Think of this discount as a great way to introduce new customers to your site's offerings, and then remarket to them down the road.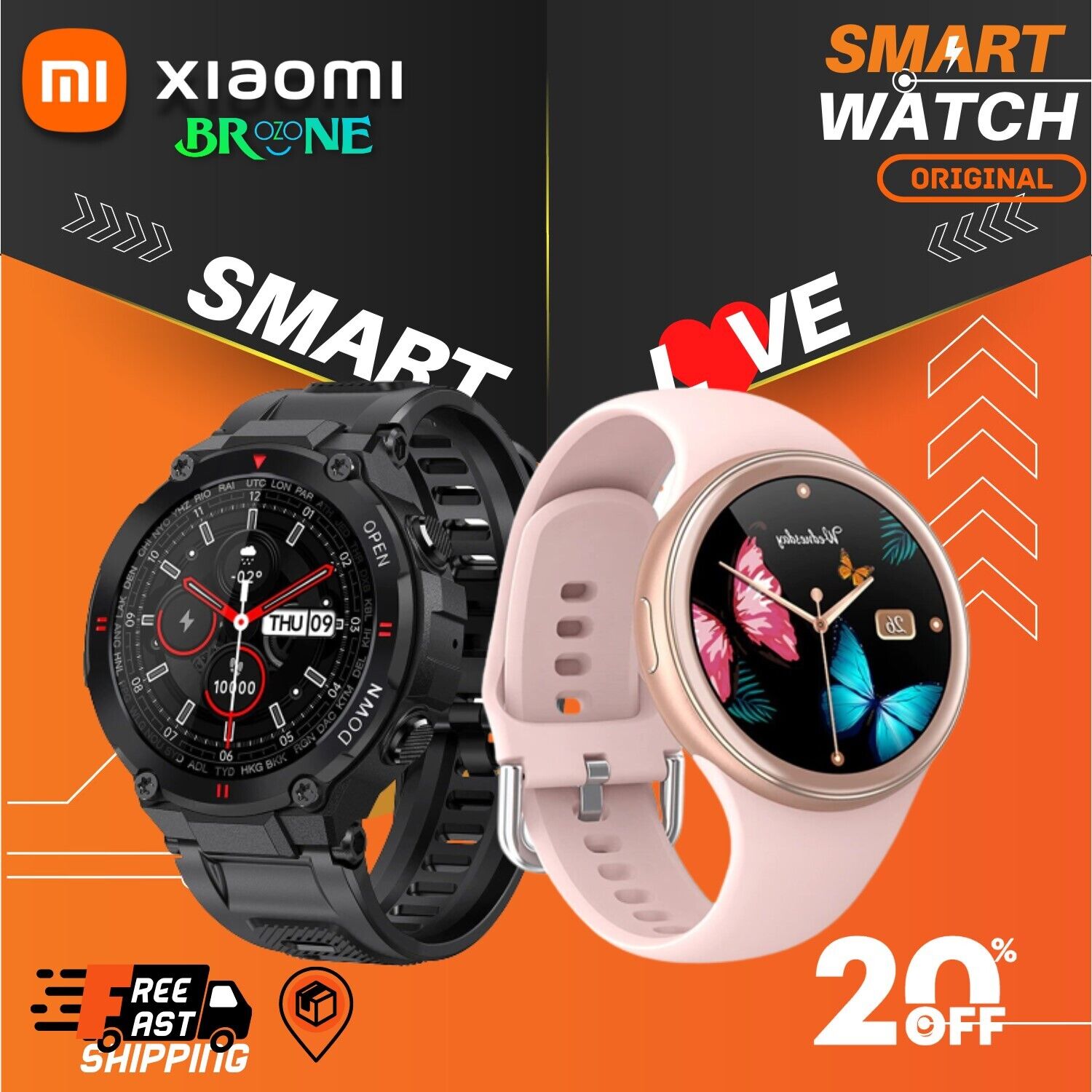 #4 – An Offer Related to Shipping
It may seem less flashy than some of the other offers, but shipping prices can be a huge bottleneck for customers. In fact, an Inc study revealed that 88% of customers are more willing to purchase from an eCommerce store that offers free shipping. If your business isn't yet offering free (or discounted) shipping, perhaps this Black Friday or Cyber Monday is a time to test that out.
Some examples of offers related to shipping may include:
Free Shipping on All Orders. Regardless of the size of the order, offer free shipping to all customers and watch your conversion rate skyrocket.
Free Shipping on Orders Over (Insert Amount). This is another great opportunity to increase your average order value. If you average an order size of $50, offer a free shipping promo for orders over $75 to see a customer's cart size increase.
2-Day Air for the Price of Ground. In the holiday season (and the Amazon era), people want their product fast. For most small businesses, it's hard to stomach the costs of 2-day air, but the holiday season can be a time to test a promotion offering expedited shipping for the price of standard shipping.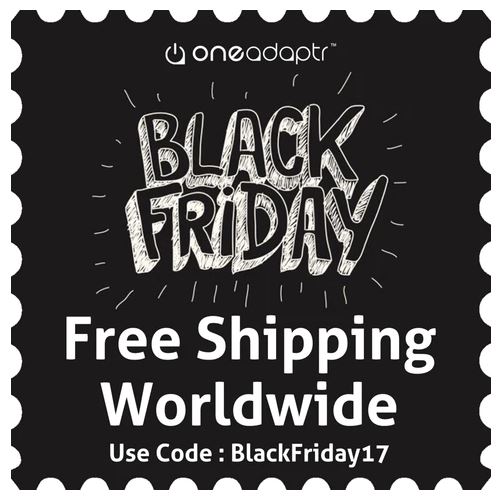 #5 – BOGO Sales
BOGO is one of the most fun acronyms in the eCommerce world – especially for customers. According to TheHustle.co, 93% of all shoppers have used a BOGO and 66% of them said it's their favorite type of discount. The reasoning behind this is simple: we, as customers, feel like we're getting twice the value for our dollar and that brings a smile to our faces. However, BOGO deals can look different for every business. Here are a few examples of BOGO discounts you can test out:
Buy One Get One Free (of the same product). This is the standard BOGO that we've been accustomed to for years. Greg's Green Apple Soda Company offers a free 12-pack with the purchase of a 12-pack.
Buy One Get One Free (of a different product). This may be most commonly seen with tech companies – get a free iPad with the purchase of an iPhone. In this discount type, you'll want the free item to be less expensive (and perhaps less popular) than the item they pay for.
Buy One Get One at a Discounted Amount. Some companies that cannot take the hit on a true BOGO deal will offer a deal like "buy a ribeye steak and get your second ribeye 50% off." This is still an effective way to drive increased sales, without taking as much of a financial hit on the "free" item.
Buy Two Get One Free. It's not as fun to say "BTGO" as it is to say "BOGO," but this deal is also an effective one for companies to consider.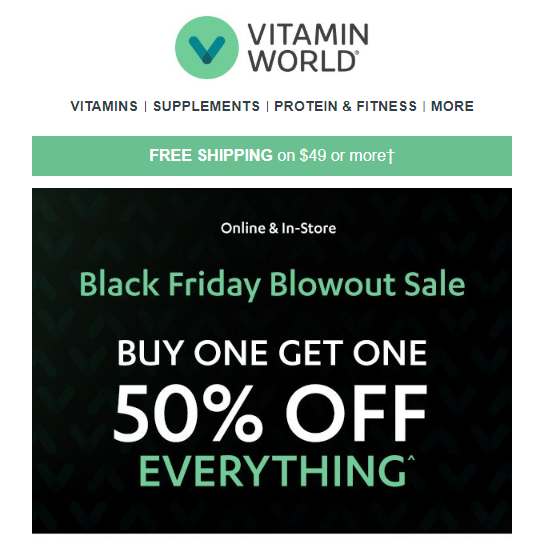 #6 – Mix and Matching Sales
If you read through the previous 5 discount examples and thought to yourself: man, this sounds nice – but I still don't know which to choose, then this section is for you. The reality is this: you don't just have to choose one discount type! Some businesses will decide to do a full week (or month) of different sales that they can test. It could involve a different deal every day, a different deal every week, or some combination in between.
Here's what I would recommend: if you're struggling to use one deal in particular, consider building out a Cyber Weekend sale. The deals can look like this:
Thanksgiving Day: offer a free shipping discount
Black Friday: offer discounts on specific products
Small Business Saturday: offer a free product discount
Sunday: offer a BOGO sale
Cyber Monday: offer a sitewide discount sale (your best promo)
By testing out different promotions on different days, you'll be able to see the change in conversion rates on those days and help determine which deal resonates most with your audience. You can also have a new & exciting promotion to offer every day, leading to an increase in brand awareness and PR opportunities. Finally, by closing with your biggest and best deal, you can show your support to your loyal customers (some of whom may have purchased already within the last few days!).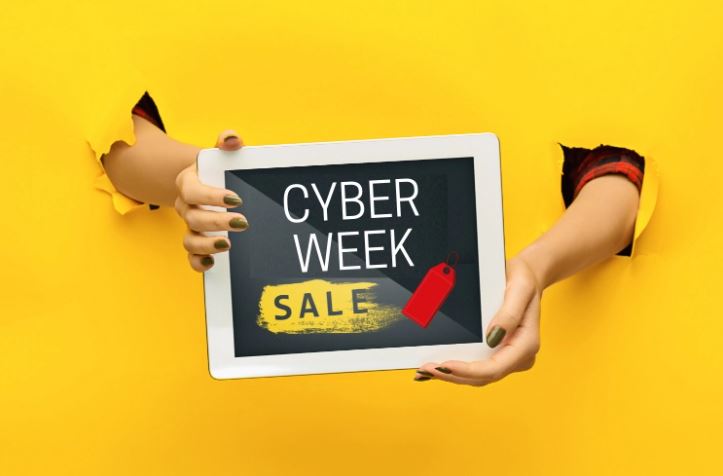 How to Promote Your Black Friday or Cyber Monday Deals
Now that you've put together your plans for your Black Friday or Cyber Monday promotion, you need to think about how to broadcast it to customers – both returning and new. As a digital marketing agency that runs campaigns like these for our eCommerce clients, we've seen the most success through the following:
Paid Social Media Advertising. Advertise on social media channels such as Facebook, Instagram, Pinterest, TikTok, and more. Here's a blog to help you explore which paid social channel may be the best for you. Expert tip: consider differentiating your messaging for retargeting audiences (previous customers, site visitors, or engagers) vs. prospecting audiences (those with less awareness about who your business is). 
Organic Social Media Posting. To reach your existing audience of followers, consider posting static images, animations, or videos sharing your Black Friday deals on your organic channels. We recommend trying both Feed and Story placements so you have your best opportunity to reach as many audience members as you can. Begin posting as early as a week or two before your sales go live to help build excitement.
Email Newsletters. Using platforms like Klaviyo or Mailchimp, connect with your existing email subscribers and let them know about your new deals. Pay special attention to the subject lines to try to increase open rate and drive more attention towards your deal(s). Similar to organic social media, we would encourage sending out a "preview email" to your audience a week or two before the deals go live to help generate excitement. You can even consider sharing a calendar/alarm they can sign up for to alert them once the deals go live.
Additional Promotion Efforts. Depending on your customer base, you may want to consider additional outlets such as YouTube or Hulu Ads, snail mail (consider our friends at SnailBlast), internet radio on Spotify, influencers or affiliates, and more. Get creative! Ensure that every customer of yours will at least have the chance to find out about your Black Friday or Cyber Monday deals, and consider cross-promoting through multiple sources to help this happen.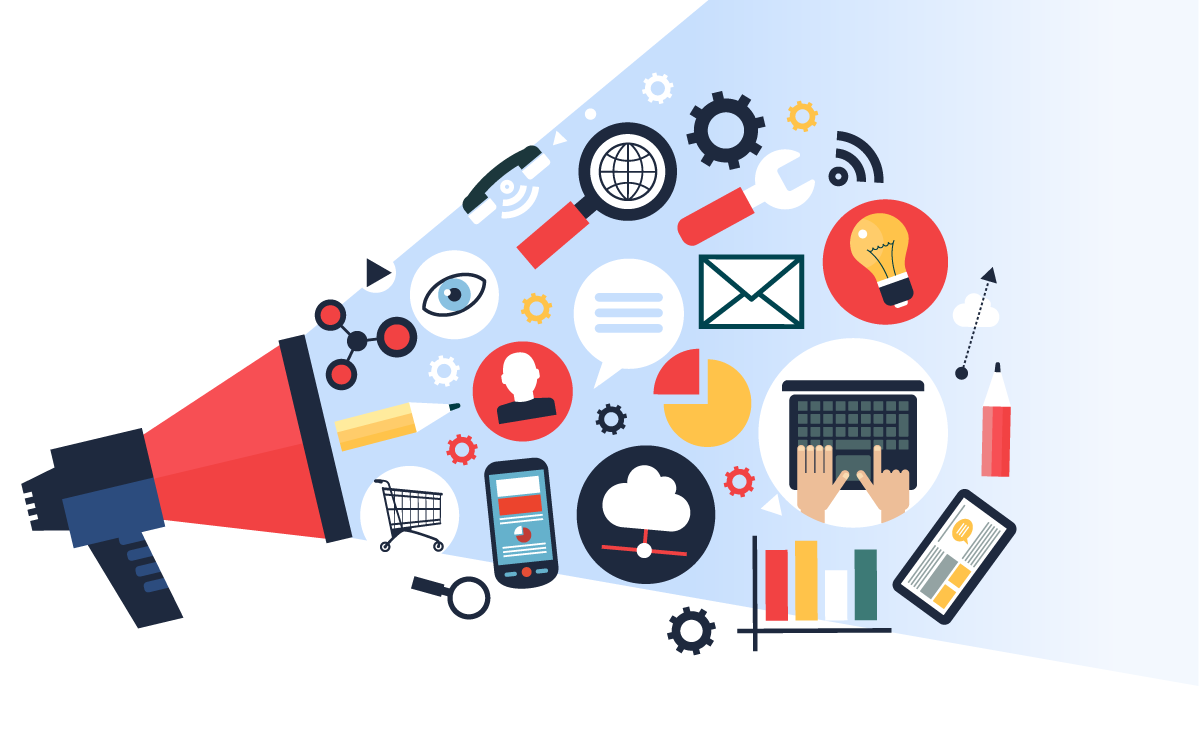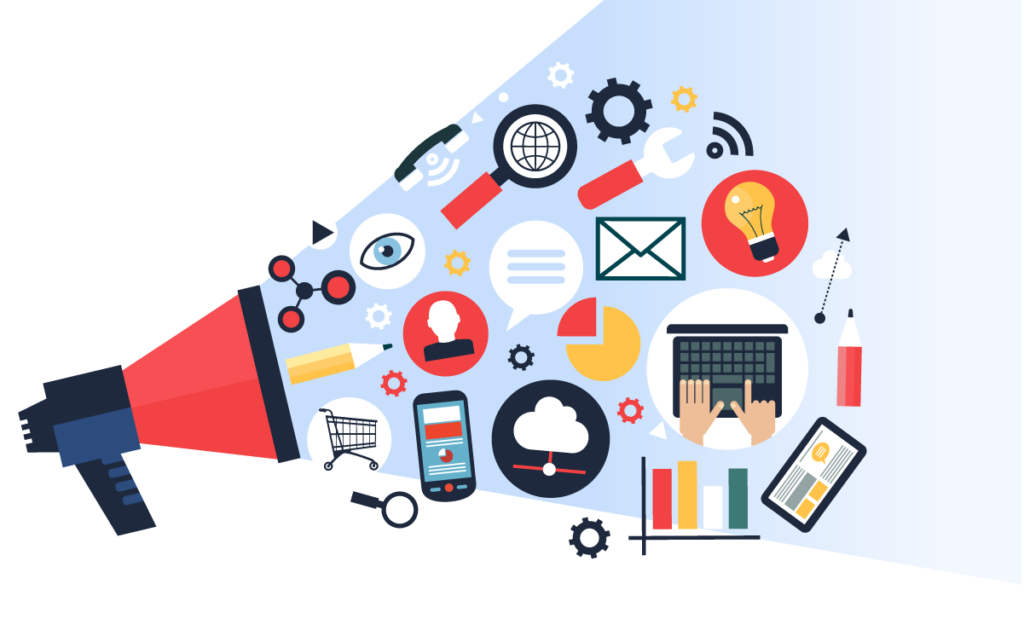 ---
If you have any desire to learn more about Black Friday or Cyber Monday campaigns and how to leverage them for your business, feel free to contact our team! We'd be happy to chat through the planning process with you and identify which discount types and promotion plans make the most sense for your business. Good luck during your holiday campaign, and thank you for reading our blog!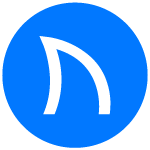 Ready to grow FASTER? Let's Talk!
Interested in having us help you grow?