The latest resources on digital marketing.
If a tree falls in the forest but nobody is there to hear it, did it really fall? I'm not sure – but I am sure that if prospective customers get to…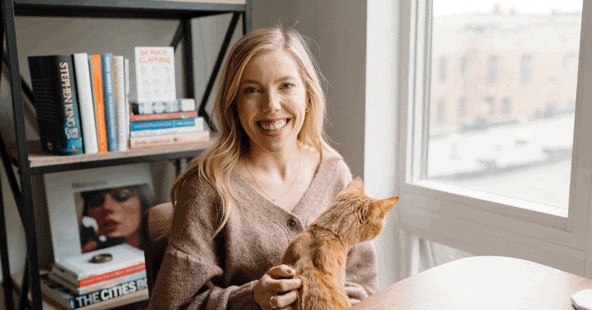 There's a new Shark in the water – and this one swam all the way from Ireland! We're so excited to have Bri's return to Fargo (after 5+ years of living abroad)…
Sweaters, leaves falling, pumpkin carving, digital marketing… Gosh, I love Fall things! Welcome back to another #SharkSwim monthly recap! We think you autumn know all about our work anniversaries, company events, and…
It was almost two years ago that I started being served ads to sign up for early access to Hulu's Ad Manager. Last week, our agency received the email we had been…
Wake up! September ended! Welcome back to another #SharkSwim monthly recap, where we go over this past month's anniversaries, achievements, company events, and more. Anniversaries! This month, we celebrated not one, but…
Ah, the joys of agency vetting. As the lone business development person at a growing digital marketing agency, I've been through many rounds of questioning from in-house marketing teams and corporate executives….
Everybody wants help with SEO. Or at least, everybody thinks they do. The reality is that most people who are relatively new to the digital marketing world refer to anything having to…
Just because Summer is FIN-ished doesn't mean you can't catch a burn from these hot blogs! In all seriousness, I need to joke about it or I'll cry about Summer going so…