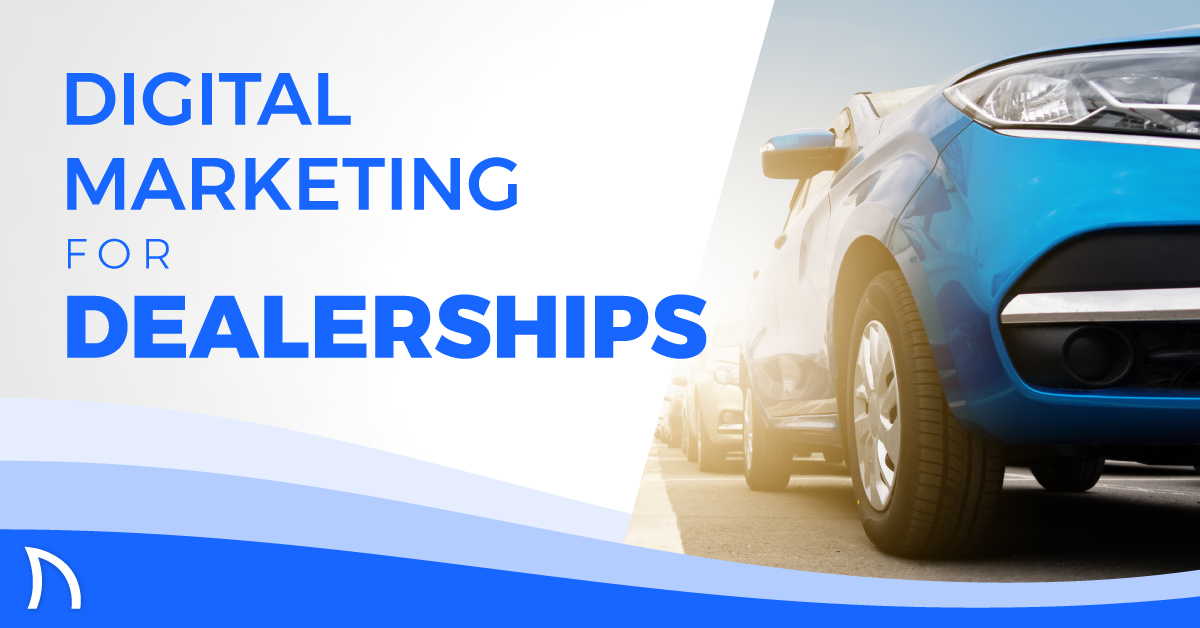 Digital Marketing for Dealerships: How to Increase Auto Sales Through Online Ads
There are about 17,000 new car dealerships in America right now, and every single one of them is vying for more customers in a heavily-saturated market. As improvements to vehicle manufacturing extend the life of our automobiles and new sources for purchasing cars grow at an increasing rate, dealerships are put in an even more challenging position as they aim to increase their prospect lists. Though free test drives, warranty promotions, and chocolate chip cookies make for nice perks, the days of winning a new customer's business from fringe benefits alone are long gone.
Stats from V12Data suggest that car buyers spend 59% of their time online researching, and third-party platforms account for the most used websites for car shopping (used by 78% of shoppers). This means that over half of prospective customers are already close to making up their mind before entering a dealership, and a dealership's website or online catalog is less commonly viewed than a third-party platform's catalog. It's no wonder new sales reps at car dealerships can have such a hard time getting their client portfolio started!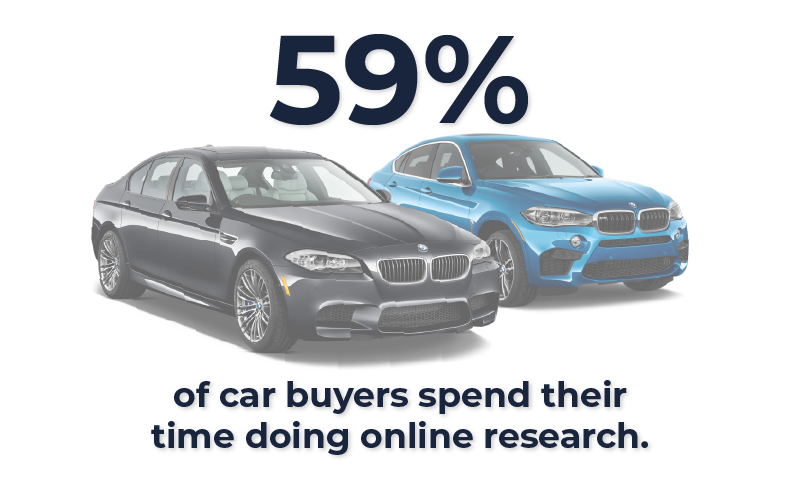 The automotive industry is known for pushing the envelope on technological advancements, yet is still pretty far behind when it comes to driving in new leads and prospects through digital technologies. With so many opportunities lingering on search engines and social media platforms for car (and truck) dealerships to grow their sales pipeline, we postulate that digital marketing can help thwart off the impending downturn that faces many automotive dealers at this moment. Maximizing one's advertising dollars through Google Ads, Facebook Ads, and other digital marketing practices is a proven way to generate more leads for car and truck dealerships. Here's the proof:
A Case Study from a Premium Car Dealer in Fargo, ND
Almost a year and a half ago, we were approached by one of the premium car dealerships in our local community who was in need of assistance with their digital advertising. Though they had been doing digital marketing for years, they weren't achieving great results, they lacked the proper measurements for success, and they were having some issues representing their brand appropriately. Our team of sharks was eager to jump in the waters and help them out.
We offered a highly-targeted digital strategy that relied on Google AdWords, improving advertising through Facebook, and offering dynamic remarketing. On Google, we deployed Search Ads that targeted lower sales funnel users searching for new and used cars. Through Facebook, we targeted ready-to-buy users and promoted our client's message of "vehicles for any budget" to counteract inaccurate public perceptions. Finally, we used dynamic remarketing to reach recent website visitors with vehicle inventory they had viewed.
The results? The organization experienced a 22% increase in percent of cars sold in their first year, set 12 new records for cars sold per month (12 out of the 16 months), and beat their previous annual year record of cars sold by over 150 cars.

Through employing a more strategic approach to digital marketing, continuously optimizing and improving upon accounts, and working with our experienced team of digital strategists and creatives, we have provided consistent value to this local dealership and it's also a part of what's prompted us to write this blog. We see such an opportunity for additional car dealers, truck dealers, and other automotive dealerships to benefit from digital advertising – and we hope this article will help be the extra push you need to give it a try for yourself (or by using our team's expertise!).
Why Should Auto Dealerships Try Digital Advertising?
If you've come across this article, it likely means that you've been struggling with your existing advertising and are looking for something new. Congrats: step one is an acknowledgement that a problem exists. Though traditional forms of advertising (radio ads, billboards, sponsorships, etc.) have their time and place, we feel that digital marketing through Google, Facebook, and other online platforms allows a wonderful opportunity to maximize one's advertising budget and provide additional transparency. Here are a few of the key reasons that your auto dealership should think about going digital: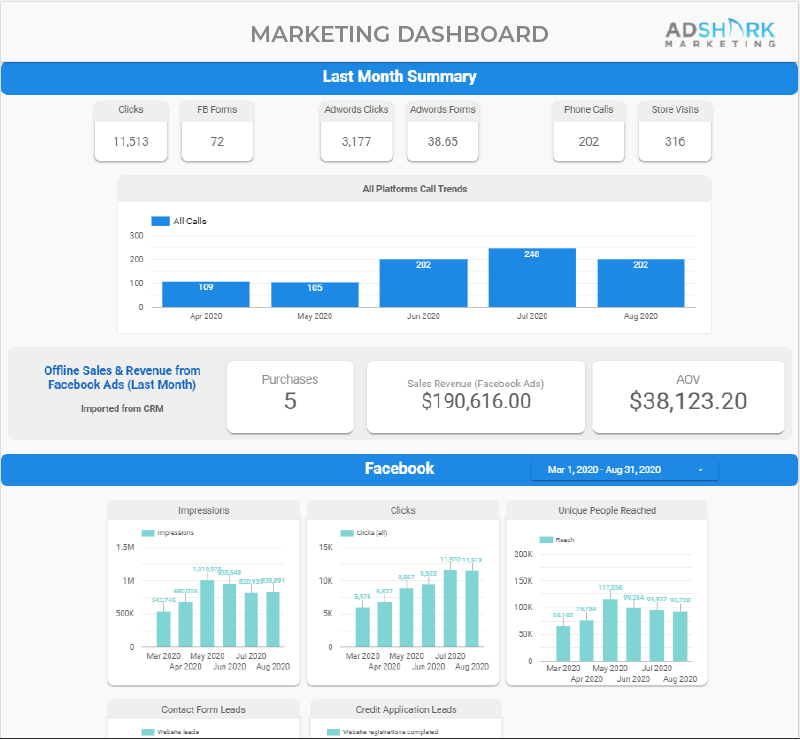 Increased Transparency: how often have you looked at your marketing expenditures and said "I'm not sure what this did for us." For many traditional forms of marketing, it's sort of a guessing game. You can send client surveys to see where they heard about you (which will be largely ignored or misrepresented), and you'll sometimes get clients who say "hey, I saw your ad in that magazine," but there is always a lot of guesswork when trying to determine an ROI. With digital – this problem no longer exists. Not only do advertising platforms like Google and Facebook provide you with stats showing your total spend, total leads, and cost per lead, but many digital ad agencies (like us) will provide you with personalized dashboards that host all of your advertising results which can be viewed in live-time, or talked through at weekly or monthly meetings. All of the guesswork is eradicated – you'll know exactly how many opportunities and sales came from your digital marketing dollars.
Better Targeting of Customers: if I had a dollar for every billboard I've driven by that doesn't pertain to me, I could probably buy my own billboard. Yet, I find myself buying clothing off Facebook or Instagram ads all the time. This isn't a coincidence; data is collected on (almost) everyone's online activities, and advertisers are able to approach those who fit their profile. Depending on the medium, you can target a prospective client based on their search activity, the websites they visit, their job title, interests, and more. The targeting for customers can get extremely granular, which will bode well for your advertisements – making sure that they are almost exclusively seen by those who have an interest in the cars, trucks, parts, or service specials you're selling.
Financial Viability: of course, you can set your own budget, so I won't claim that digital advertising is a cheaper option than a traditional marketing tactic. But I will say that you're in the driver's seat (car pun intended) with how much you spend, and your dollars can go a lot further in garnering impressions and leads. With almost every online advertising option, you'll only pay for the clicks you get. So for every dollar you spend, you can rest assured that eyes have seen your specials, viewed your web pages, and considered your car dealership. At AdShark, we like to say that we can help maximize your budget and keep you from wasting your money. So even if you're not spending less money on advertising, you're at least spending your money more intelligently.
Which Online Mediums Should I use to Advertise my Automotive Dealership?
You're either convinced that you need to start your digital marketing strategy, or you're almost convinced. Good deal. Now the conversation shifts to the mediums that should be used by auto dealers to reach their prospective audience and generate more traffic. Listed below, I'll go through a variety of our top picks for car and truck dealers to begin their online marketing efforts.
Social Media

If your dealership doesn't have active Facebook, Twitter, LinkedIn, and Instagram accounts – I'd advise that you stop what you're doing right now (reading this blog) and hop over to those sites and get your accounts created. But, if you're among the over 70% of US businesses that have a social media footprint already, you should instead focus on how you can better optimize your social media efforts to increase your reach and drive more traffic. The first differentiator to make is the split between "organic" social media and "paid" social media.
Organic social media refers to the content that is posted without any advertising dollars backing this. Here, you can share the unique parts of your business including content related to who you are, what you do, and why it matters. For a dealership, we'd advise not limiting this to sales-related content (promotions & deals, only), but rather show off the team of sales reps with employee spotlight posts, talk about new features in the 2021 models, and post visual content that will help humanize your brand and inspire an audience to stay engaged.
Paid social media is where some expert help can be beneficial. With all the ins and outs of Facebook advertising (and Instagram, Twitter, LinkedIn, Pinterest, and more), it can be a lot for your administrative team to try to launch a successful advertising campaign. A team like AdShark Marketin would be able to help you create relevant and engaging ads that would drive leads while staying within the stringent parameters related to advertising on these mediums. Also, digital agencies can help with the most challenging part: targeting the correct audience.
Google

The second spot we would advise for you to devote your online energies would be Google. It's the most powerful and widely-used search engine, with over 3.8 million searches happening per minute across the globe. Keyword Planner (a tool from Google) suggests that over 550,000 monthly are searching "honda civic" and 246,000 are searching "toyota corolla" alone. Imagine how much of that audience you could capture as a dealer! First things first, let's take a look at the different facets of Google that may be worth your time.
PPC advertising on Google refers to any of the campaigns you can launch through Google AdWords. The term PPC stands for "pay per click" and can be used to describe bidding on Google keywords, launching remarketing campaigns, running display ads, endeavoring in Google Shopping ads, or working through a variety of other activities in which you get charged any time someone clicks your ad and is directed to your site. It's a great way to reach a new audience and drive more web traffic, as well as get conversions on contact/lead forms.
SEO, on the other hand, is usually used to describe how you can optimize your website to show up for organic results. The goal is to have you show up on one of the first pages of Google's search results when somebody searches a term like "car dealership near me." Through a variety of onsite SEO practices (like updating title tags, H1s, text content, and technical SEO), teams like ours are able to help optimize your website to show up higher in search rankings. That way, the more people who are searching for a specific product or service that you sell, the better the chance is that they'll land on your site (instead of a competitor's).
Google My Business is a way to show up better for local searches. I would advise that any dealership take the time to make sure that your Google My Business is live and accurate, and is filled with as much content as possible to register for searches. Having a well-designed GMB page can help you get more phone calls, website visits, and overall interest from local prospects.
Other Online Platforms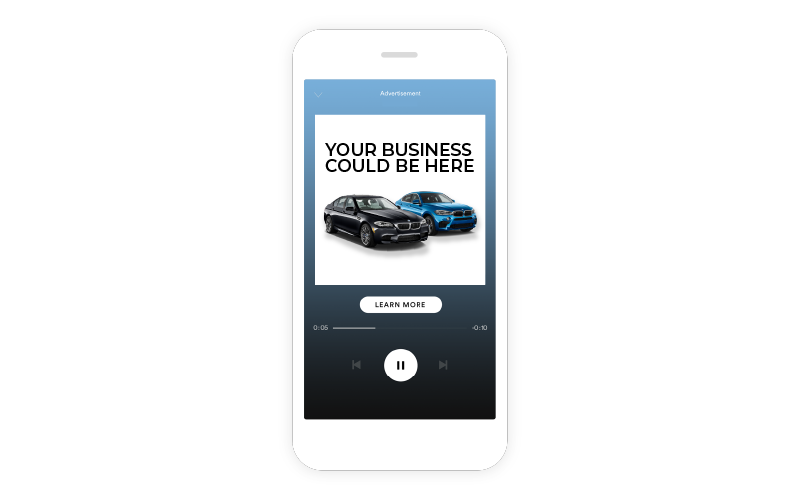 For additional advertising opportunities online, you should also become familiar with YouTube (both pre-roll and display ads) and Bing (a growing search engine that can offer some cost advantages when compared with Google). With the world turning to focus more of their energy on streaming platforms (Spotify, Hulu, etc.), there will also be more opportunities for you to leverage viewership on those platforms. Ultimately, everyday is different in the world of digital marketing. There are new technologies, new best practices, and new mediums that businesses should stay educated on. Or, you can always entrust your digital advertising to a third party, which we would be happy to communicate with you more about.
---
Okay, I'm ready to try digital marketing for auto dealership. Now what?
Perhaps this article has merely served to reinforce what you already know – digital works, and it can for your dealership, too. Still, I understand that there are some steps that need to be taken to transition your advertising over to digital mediums. The following steps can serve as a basic checklist that will help you get prepped for what you may need to do to embark on your digital advertising journey.
Step 1: Determine Budget. We'd advise starting low… scale it up once you achieve success. Perhaps, you start at around $3,000 per month that you're willing to put in the digital arena. From there, you can break it down further and determine what amount you'd like to allocate to Google, what amount you'd like to allocate to Facebook, and where else you can put a few dollars. As you receive more return on your investment (in the form of additional qualified leads, and/or better web and phone traffic), you can then pitch the case for an increase of budget. The more you spend, the more you stand to gain.
Step 2: Identify the Right Personnel. Do you have the staff to take this on internally, or do you need a third party source? If you need third party help, look for an agency that specializes in digital advertising – not a general marketing group that offers digital on the side. You will want data-driven, results-oriented groups that can offer you transparency, and that has the case studies and client experience to help you along the way.
Step 3: Choose Your Channels. You may need some help from the experts to determine what makes the most sense for you. If you determine that you'll be doing Facebook advertising, it may require you to set up an Ads Account or Business Manager. Other social media platforms have their own requirements in getting going, too. You'll also want to create audiences (or work with your third party to do so) that can highlight the prospects you're wishing to target. Diversifying your spend into a few different online mediums can be an effective first measure to get rolling, as it will allow you to see which is the most financially viable for your business. Within platforms, you can also run a/b tests to see which headlines, copy, target markets, or other factors garner the best results.
Step 4: Determine Which Metrics Matter. Do you only care about impressions? Is website traffic or phone calls the most important for you? Would you prefer to capture leads through contact forms that you can pass along to your sales staff? For lead generation campaigns, which are the most common amongst auto dealerships, we advise that you pay close attention to your Cost Per Conversion (which describes the amount of dollars it takes to get a lead) as a good starting point. The lower cost per conversion, the better; but only if the leads that are coming in are good, qualified leads. So, what do you care to learn about? Have that conversation in the early days so you can do a good job of tracking (or having your third party do the tracking).
Step 5: Optimize. The biggest difference between a successful and a mediocre online campaign is how often you are optimizing your campaign. Make sure that you make the necessary adjustments (including adding of "negative keywords" for phrases you don't want to show up in the search results) to your campaign in order to maximize your dollars spent and get a higher quality of lead. This may see you revising your target audience, copy, terms you're bidding on, and more. (Note: this can be the most challenging part for a beginner with digital advertising. Feel free to drop us a line if you need to know more about our optimization process).
Before I leave you, I wanted to share a little story about myself. When I was 22, I was driving along Main Avenue in Fargo when my front right tire completely fell off. Turns out it was an issue with an upper control arm and a ball joint, and it was going to cost me more to replace than the car was even worth. I was completely new to car shopping, and just needed to find a dealership that was convenient and could get me what I needed in short order. I searched "car dealership Fargo" on Google, and chose the first dealership result I could find. I visited the shop, started a lease that day, and now am on my third car from this same dealership. Online advertising for dealerships in the automotive industry can work; I'm the living proof.
We'd love to have a chance to talk with you more about what our digital agency can do to increase your leads and generate more revenue for your dealership. Feel free to fill out a contact form, or reach out to me directly (jack@adsharkmarketing.com) to talk in greater detail about the work we can do. Thank you for reading!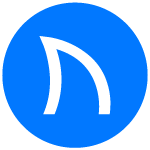 Ready to grow FASTER? Let's Talk!
Interested in having us help you grow?