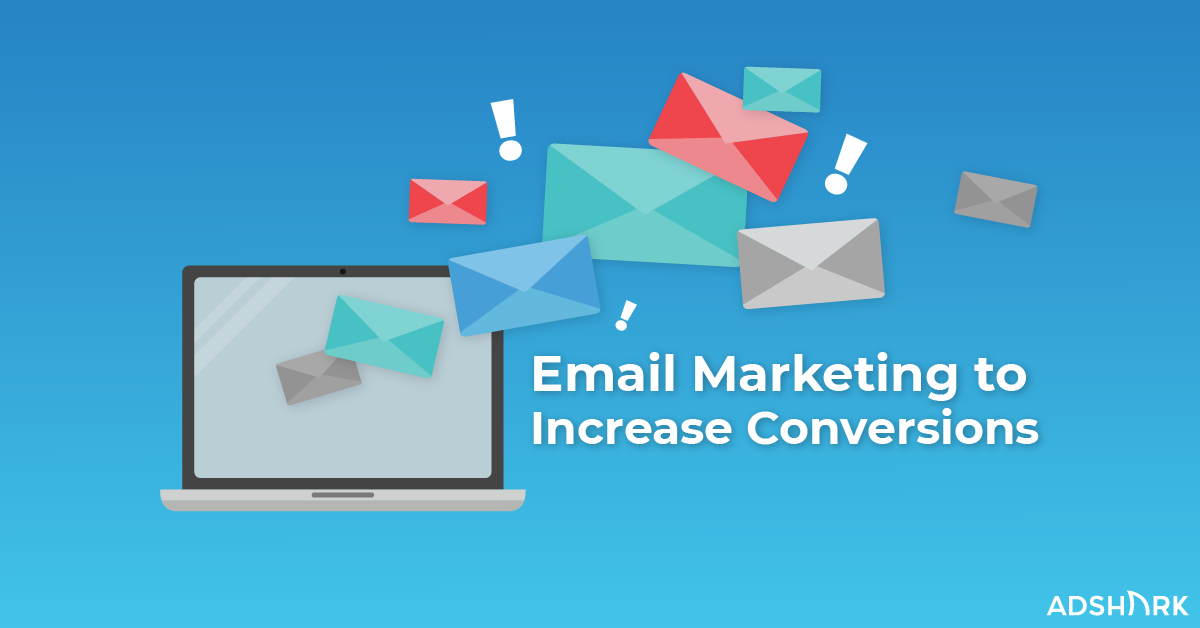 Ecommerce Email Marketing Tips to Increase Conversions
E-commerce stores have a lot of options when it comes to marketing their products. So why do many still rely on email marketing? Put simply—it works. Email delivers a strong return on investment (ROI). On average, for every $1 that is spent on ecommerce email marketing you can expect $42 back. We want to break down the different types of emails we recommend ecommerce stores try to help increase conversion rates.
What is Email Marketing?
Email marketing is using email to promote your products or services. It is a tactic you can use in your overall marketing strategy to grow your e-commerce store.
Why is Email Marketing Important for Ecommerce?
E-commerce stores use email marketing to build relationships and develop customer loyalty. If used correctly, email can help move your target audience through their buyer's journey from awareness to purchase to a loyal customer. For e-commerce, email marketing is still the most effective way to communicate.
Choosing an Email Service Provider
Choosing an email service provider is your first step. You want to choose one that works well with your ecommerce platform. We are partners with BigCommerce and recommend Klaviyo to our e-commerce clients.
The important things to know when choosing an email service provider is to document your needs and find one that meets those needs in a cost-effective way. You can always switch down the road if you run into issues.
Building Your Email List
Building a list from day one is important. Having a robust list of targeted names will make or break how successful your campaigns are. But, to get names you need to be educated on the different marketing laws surrounding email including CAN-SPAM, CCPA and GDPR laws.
This means that your audience has to opt-in to your email list to receive marketing messages from your organization. There are many ways organizations collect email addresses including opt-in forms throughout your site, lead magnets, landing pages or in-person. Try some of these tactics to build an effective email list:
Add a pop-up to your homepage.
A pop-up is an effective way to capture an email address. Use exit-intent pop-ups as a way to minimize the intrusiveness of them and add a small offer in exchange for their email address. Free shipping or a discount code work really well.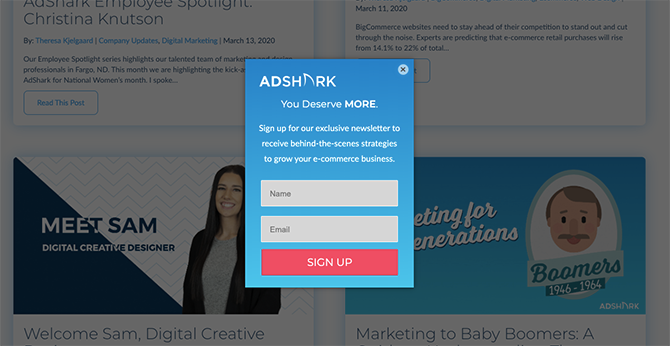 Add an email sign up form in your navigation or footer
These types of forms are typically low converters, but it doesn't hurt to have them. Just make sure to focus on the copy that causes a user to act.
In-person events
Pop up shops or in-store at the register are good places to capture email addresses. Special offers used include a contest to win a gift card.
Add a sign-up button to social media
Many fans on social follow brands to stay current on new products and special offers. Adding an email sign up is a natural second step for this information.
Advertise a landing page
Drive traffic from ads to an email sign up a landing page.
Types of Ecommerce Email Communications
Email marketing is still a valid and profitable marketing channel for ecommerce stores. Using an email list, you can build value, increase customer loyalty and help predict store growth over time. There are different types of emails used for different outcomes. Below we highlight the most popular, which we separated into 3 distinct categories transaction, promotional and lifecycle.
Transactional E-commerce Emails
Transactional emails inform customers about the progress of their order or transaction. These emails typically have very high open rates because it communicates information essential to the user.
Shipping Confirmation
Shipping confirmation emails have very high open and click-through rates and typically more revenue per email. Creating a powerful, useful shipping confirmation email will add value to the transaction, build customer loyalty and give you an opportunity to showcase your brand's personality. Here are some examples of things to include in your shipping confirmation emails.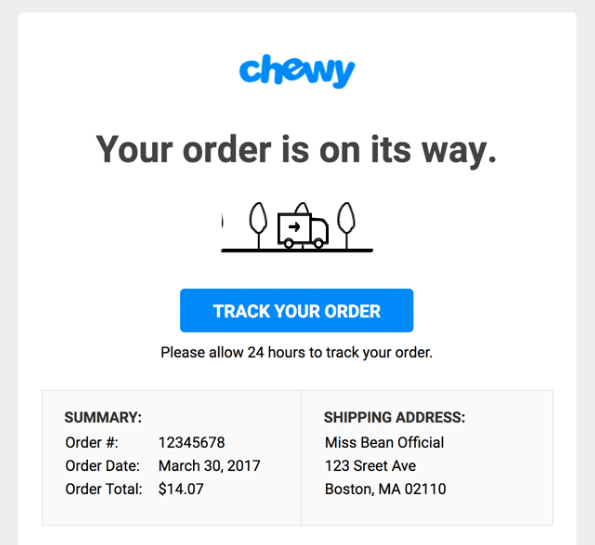 Make it easy for your customer to track their order.
Highlight the delivery time
Provide customer service contact information
Use it to Upsell them on other items
Order Confirmation and Receipts
Order confirmation emails reassure users their purchase is complete and that you are working on it, which only improves their overall customer experience with your brand. Answer basic questions your customers have for effective order confirmation emails. When they will receive the order, where it's being sent, and how to ask questions. You can also test additional messages including suggesting related products or adding changing their order. Here are some tips to improve your order confirmation emails: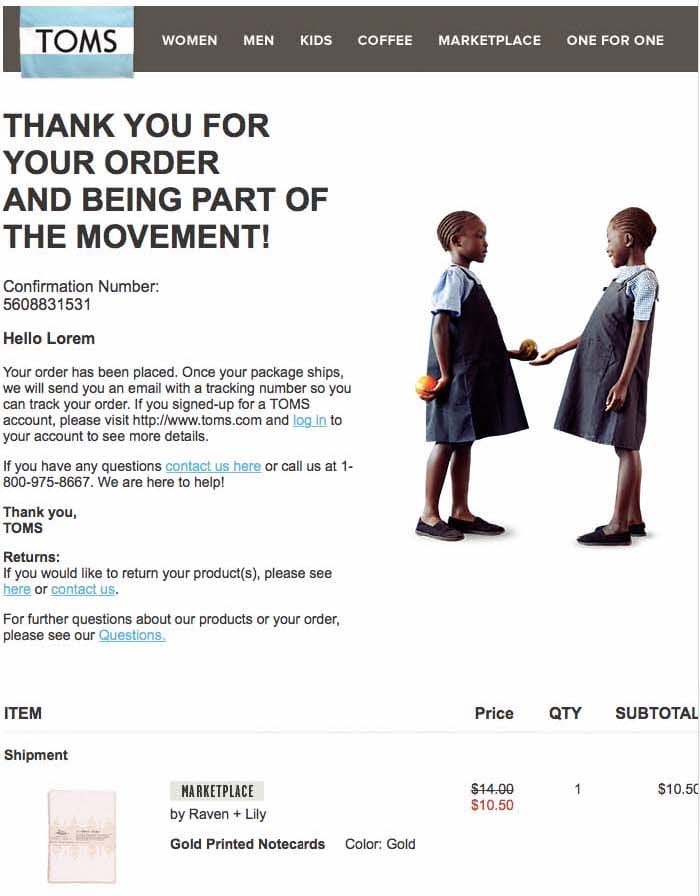 Offer a promotion
Upsell related products
Highlight loyalty or referral programs
Customer Feedback Emails
Don't forget to send out emails requesting feedback. Many brands will neglect this very important step. Without getting feedback, how do you know where you can improve? However, don't send them too early. Schedule them for after your customer has received and used the product they ordered. Here are examples of what to include for effective customer feedback emails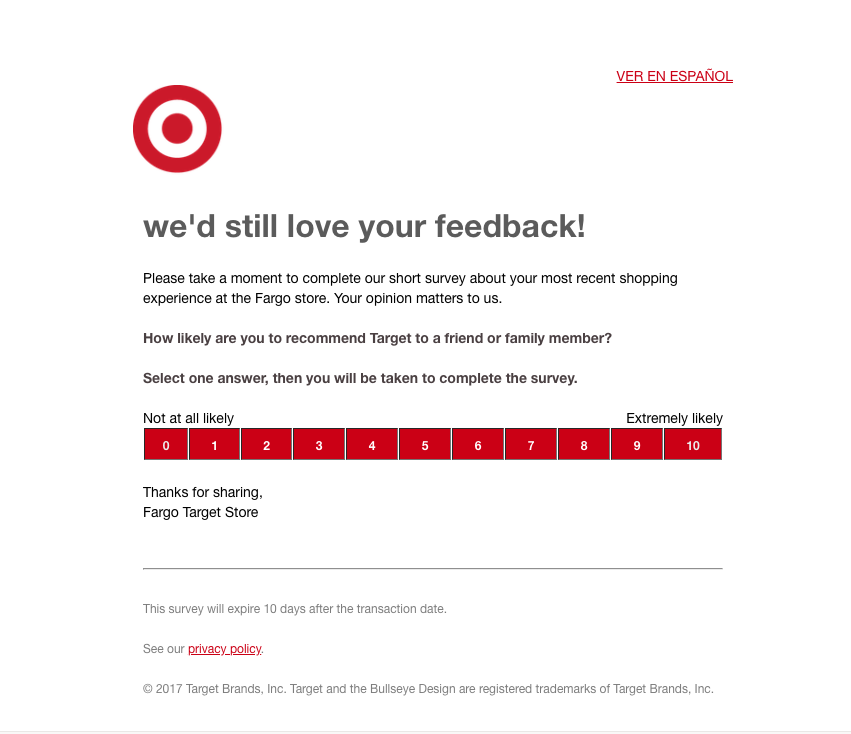 Don't focus on sales
Offer an incentive
Promotional Ecommerce Email Marketing
Promotional emails are the bread and butter for ecommerce email marketing. This is your time to shine. These emails are sent to your entire list or segmented and targeted. Know what your underlying goals are for each promotional email sent.
New product announcements
New product launches are the perfect time to send emails to your customers. Especially if you provide them with an exclusive, first-look before releasing the product to the public. You can also use your email platform to segment your list out based on past purchases to target specific product launches.
Discount or Sales
Drive action by creating a time-sensitive sale. Again, use segmenting to send these emails to targeted audiences that have purchased related products in the recent past.
Subscriber-only Discounts
Exclusivity and membership build loyalty with your email subscribers. Include subscriber-only discounts to drive conversions and increase sales.
Seasonal Promotions
Basic email marketing is emailing your list to let your subscribers know of an offer based on a holiday or time of year. Black Friday. Back-to-school or Mother's Day emails are examples of when ecommerce stores send seasonal promos.
Ecommerce Email Newsletters
Email newsletters help brands communicate company news, share testimonials or feedback, product updates or how you're giving back to your community.
Lifecycle Ecommerce Email Marketing
Ecommerce email marketing also comes in hand when responding to how a user is already interacting with your brand. The messages are highly targeted and triggered based on the actions they've taken. Each can help build customer loyalty and improve customer satisfaction and repurchase rates.
Abandoned Cart
Shopping cart abandonment leaves a lot of money on the table for e-commerce stores. On average, 69% of carts are being abandoned online. Adding Abandoned Cart emails will help you add sales to your bottom line from customers who previously abandoned their cart. Here are some tips for sending effective abandoned cart emails.
Remind the customer about their items
Add an incentive to the order
Keep your message clear and concise with a simple call to action
Welcome Series
Another basic email marketing technique is the welcome series. A welcome series consists of emails sent on a regular cadence after the user signs up on an ecommerce site or creates an account. Here are some ways to improve welcome emails.
Send Immediately
Let Subscribers Edit Preferences
Don't overwhelm them with emails
Post-purchase Campaigns
Returning customers are more likely to convert and will spend 5x as much as a first-time purchaser. Post-purchase email campaigns help improve the probability that a customer will come back to your online store to purchase again. A post-purchase email campaign is triggered when a customer places an order. It usually includes a series of follow up emails like a thank you. Here are some tips for sending post-purchase emails.
Personalize the emails with a thank you message
Upsell or cross-sell related items
Add in a discount code for those like items.
Win-back series
On average, 40% of an ecommerce store's revenue comes from repeat customers, so to lose them is hard on your bottom line. You can combat that by adding a win-back email series to your subscribers that have lapsed as a customer.
Start by reviewing your analytics to determine on average how many days it takes your customers to make their second purchase. If you determine that it typically takes 30 days, then when a customer hits day 30 of inactivity you can automatically send an email reminding them you are still there. Here are some tips to improve your win-back strategies.
Test your offers
Give them options- are you spamming them? Give them an option to not get as many emails.
Know how many emails to include in this series
Know when it's time to say goodbye
Metrics
Knowing what metrics to track is vital to running a successful email marketing campaign for your online store. Here we highlight foundational email metrics that all ecommerce stores should be tracking
Email List Size
Use your email service provider to track your list size and the growth over time. Quantity and quality are important here because the performance of your list depends on the quality of the names on it. The larger it gets the more opportunity you have to grow your ecommerce sales.
Email Open Rates and Click-through Rates (CTR)
Your open rate tells you how many emails were opened by subscribers. On average, across all industries, the open rate sits right around 30%. To improve your open rate experts suggest personalizing the subject line and tailoring it to the specific person.
The click-through rate is the percentage of people that click on your calls-to-action (CTA). Ways to improve your click-through rate is by analyzing your offer, testing the copy and testing creative elements including visuals, CTAs and subject lines.
Deliverability and Unsubscribers
Deliverability measures the rate your emails are successfully delivered to your subscribers. Here are some tips to ensure your emails are optimized for deliverability:
Follow best practices to avoid spam filters.
Clean your list and remove inactive people.
Remove hard bounces.
Unsubscribers measures the number of subscribers opting out of your email list once they receive the email from you.
Unsubscribers are really a blessing in disguise because if they are not interested in what you are selling they won't be engaged, active users anyway. However, to help reduce the number of people unsubscribing from your email list you want to make sure you are sending relevant messaging that is aligned with your brand.
Revenue
Revenue tracks how much money in sales your emails are driving. This is tracked based on the percentage of total sales. Ecommerce stores with successful email marketing campaigns typically see about 20% of their total revenue from email marketing.
A/B Testing
Running A/B tests can help you improve click-through rates, open rates and eventually lead to increases in sales. A/B testing e-commerce email marketing is the process of dividing your email list into two or more subsets and sending variations of your email to each group to find out which variation gets the best results. You can test multiple aspects, including:
Subject lines
Email length
Email copy
Personalization
Creative
Calls-to-action
The important thing to remember is to only test one thing at a time.
Segmentation and Automation
Segmenting and automating your e-commerce email marketing campaigns has a huge impact on the overall performance of your campaigns. The more relevant your messages are, the better they do.
Once you start sending your lifecycle emails out based on your customers' existing behaviors, you will see gradual increases in open and click-through rates. A good place to start is to segment your list based on the following:
Abandoned Cart- Users who added items to their cart and didn't purchase.
Welcome Series- new email subscribers.
Win-back Series- subscribers that haven't purchased in a while.
Start Sending Today
Ecommerce email marketing is an easy channel to explore. Start by building your list and focus on quick wins, like abandoned cart campaigns and welcome series. Research good e-commerce software including email service providers, like Klaviyo and shopping cart providers, like BigCommerce.
How can AdShark Marketing Help?
We have web design and digital marketing experts focused on growing sales for our e-commerce clients. We have already done the research and understand what platforms and service providers have the best features for e-commerce stores. If you're ready to start adding lifecycle emails to your marketing campaigns, reach out to us and we can help you get started.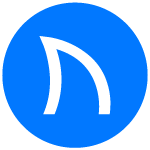 Ready to grow FASTER? Let's Talk!
Interested in having us help you grow?