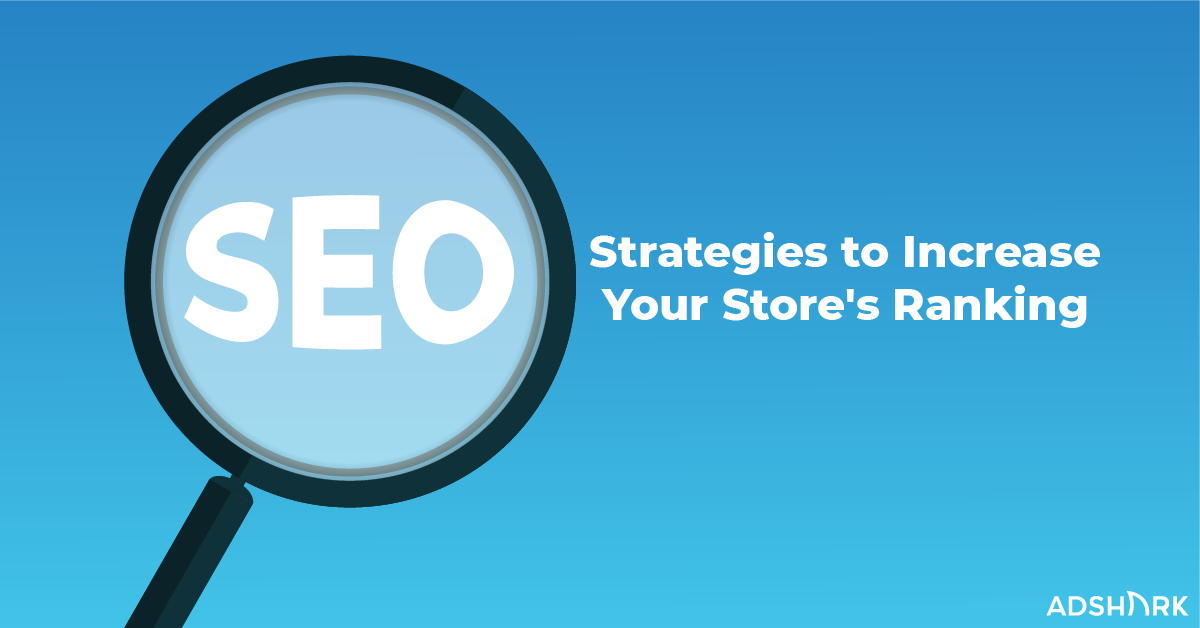 Ecommerce SEO: How To Grow Organic Traffic [SEO Checklist]
Whether you already have an ecommerce store live and are looking for ways to improve it or your about to launch a new site and want to ensure you're doing it the right way, you've come to the right place. We've put together an ecommerce SEO checklist that you can easily follow along to get you more targeted traffic and more customers.
What is ecommerce SEO?
Ecommerce search engine optimization (SEO) is the practice of improving the quality and quantity of traffic to your site through organic search engine results.
Why is SEO important for ecommerce sites?
There are many reasons why SEO is important for ecommerce. More and more people are turning to Google to research products before they buy, and sites that prioritize SEO are ahead of the competition. The other factor is that the higher you rank, the more clicks you will see. According to Backlinko, the number one organic result is 10x more likely to get a click than the number 10 result.
Keyword Research
This is your first step when executing ecommerce SEO. Looking at the right keywords to rank for is essential, you don't want to choose keywords that are so competitive that it is impossible to rank for and you don't want to choose keywords with little to no search volume.
Ecommerce SEO Tools To Use
Keyword research tools are the bread and butter for determining search volume. There are many free options but we prefer SEMRush when performing e-commerce keyword research keywords for our clients.
SEMRush is a solid choice for keyword research, competitor research, keyword search volume and even helps you find new keywords. For rank tracking, we use Pro Rank Tracker.
Google Keyword Planner is a free option where you can search for keywords related to your products and Google provides keywords that are most relevant to your business.
Of course, there are a lot of options to choose from so its good to research the tools available, depending on your needs.
To determine what keywords are the best, it's important to consider these factors:
Search Volume
If a keyword has a high search volume it means that a lot of people are searching for that term. Typically high search volume means the keyword is searched more often, which is what you are looking for.
Generally speaking, the higher the search volume the more competitive the keyword is and therefor harder to rank for. We recommend going after keywords that are somewhere in the mid-range for search volume but are also less competitive and still relevant to your products.
Keyword Difficulty
How your site ranks for a certain keyword is dependant on multiple factors, one of which is domain authority. If the keyword difficulty is high it means it's harder to rank for that keyword.
Using keyword tools, like Ahrefs, you can get a better picture of how you can rank for keywords based on your domain authority, the number of backlinks and keyword difficulty. For online stores that are new or have lower domain authority, we recommend focusing on lower difficulty keywords.
Relevance
Let's say you find a keyword you know you will rank for that has a high search volume. If it's not relevant to what you sell it's a waste of your time and the searcher's time. So just because you can, doesn't mean you should. Instead, focus on keywords that will drive quality traffic to help improve conversions and build your customer base.
Buyer Intent
Users use certain keywords depending on what their overall intent is. The three main types of searches are informational, navigational and transactional. Keyword intent is the main strategy with paid search campaigns and should also be considered when choosing what search queries to target.
Competitor Research
Next, you can look at competitors who rank higher than you to see what keywords they are using. Look at their category pages, top-selling products, etc to find ideas on how to compete. SEMRush is a good tool for competitor research.
Site Structure
Once you get a good list of the right keywords, it's time to start executing. So the next step is to focus on your website and the things you can control. Your site structure includes your website's hierarchy, navigation and internal linking. The most important thing to keep in mind is to keep it as simple for the user as possible by providing the best content in as few clicks.
Pro Tip: If you have an ecommerce store you should be using HTTPS SITEWIDE!
Website Hierarchy
Your website hierarchy is a way to organize your online store. Your home page is at the top and you should have no more than 3 levels (or 3 clicks) to get to individual product pages.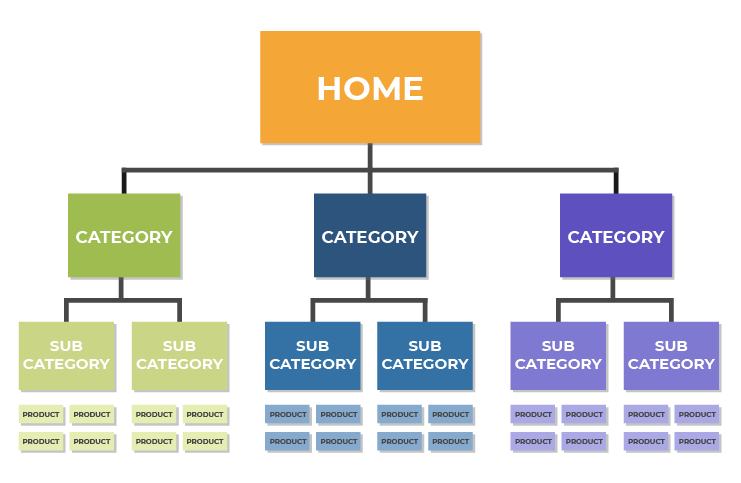 Use your keyword research to help determine how to structure your site. Your first level is your home page, followed by category pages, sub-categories and then the product pages.
Navigation
Now that you have the structure down, you can work on the navigation. To keep it simple, and more user-friendly, your navigation should match your website's hierarchy. And again, keep each product page limited to 3 clicks from the homepage.
Internal Linking Strategy
Internal linking helps your customers engage with more of your content and provides them a roadmap for finding your content. It's also a way for you to improve ranking on search engines. Google adds more weight to pages that have more internal links to them.
Some of the pages on your site have more authority due to the number of external domains linking to them. The home page, for most sites, will have the most backlinks from other domains.
Also, the header and footer of your site is typically the same on every page. Which means every link within your menu and on your footer has a unique link from every page on your site, making it an easy way to increase internal links to a particular page by adding it to your header or footer.
Anchor text is the text used for a link. Google uses anchor text to provide context around what each page is about. When writing blog articles or other content on your site, best practices is to use anchor text for search keywords or phrases you want to rank for to link to those relevant pages on your site.
When you have information that relates to another page, you can use targeted keywords to link them together. Having an internal linking strategy ultimately helps your users find what they need and prioritizes the most important pages on your site. Things to think of when planning your internal linking strategy:
Categorized links in the header and footer.
Breadcrumbs to show users where they came from.
Ensure deep product pages are indexed.
Link your strongest pages (homepage) to other important pages.
Technical SEO
We can't talk about ecommerce SEO without mentioning technical SEO. While a lot of sites focus more of their time on keyword research, there are some technical aspects to keep in mind.
Structured Data
Structured Data, or Schema Markup, is a specific code for your website that search engines read and use to display your search results in a rich way. It helps your ranking because it makes it easier for Google and other search engines to understand.
Google offers The Structured Data Testing Tool (SDTT) which can help you develop, test, and modify your structured markup by loading markup into the tool directly or with a URL.
It will also change how your search results look. For ecommerce stores, you need these 5 rich snippets to help improve your ranking.
Product Schema this is code that will highlight your products' basic information.
Reviews and Ratings Schema adds reviews and star ratings to search results.
Price Schema adds price to search results.
Product Availability Schema Adds in-stock info to search results.
PPC Google Ads offers many options to get searchers' attention with Google Shopping Ads.
XML Sitemap
Your ecommerce site has a lot of pages and information. Most of which is created for your audience. However, your sitemap is created for search engines. According to Google, a sitemap is a file with information about the pages, videos, and other files on your site, and the relationships between them. Search engines like Google read this file to more intelligently crawl your site. Not having a sitemap means it will take search engines a much longer time to find, crawl and index your store.
Your sitemap URL should use the following URLs, depending on what platform you use.
BigCommerce Sitemap URL
yourdomain.com/xmlsitemap.php
WordPress and WooCommerce with Yoast Sitemap URL
https://www.yourdomain.com/sitemap_index.xml
Shopify Sitemap URL
yourdomain.com/sitemap.xml
Search Console
Google Search Console is a powerful, free tool provided by Google to manage your website's search functionality, fix errors and optimize rankings in search. Google's Search Console is easy to link to your site and connect to your Google Analytics account. Once that is completed, you will want to do these three things:
Submit Ecommerce Sitemap
Here is where you can submit your sitemap to Google. It will also tell you how many URLs were submitted and indexed, which will help you make changes and refine your sitemap so all of your URLs are indexed.
Crawl Errors
The crawl errors report will do just that, report errors it picked up when it last crawled your site. Fixing the issues found in this report will help to improve your SEO. This section shows you:
Server Errors
Soft 4040 Errors
URLs pointing to nonexistent pages
Redirects to irrelevant pages
URLs that are blocked for Googlebot mobile
URL Inspection
The URL Inspection Tool allows you to request a URL inspection by Google. Once you've fixed any crawl errors you will want to submit your URLs to be reinspected.
Organic Search Performance
Google Search Console also gives you a snapshot of your website's performance in organic search by providing impressions, clicks, average click-through-rate (CTR) and average position. However, remember that this is only partial data as Google doesn't provide all data.
Page Speed
Page speed, or page load time, measures how fast the content on your pages load. Not only does Google use page speed and site speed to rank pages, but it's also important for user experience. Those of us who grew up in the days of dial-up know how frustrating it is to see this: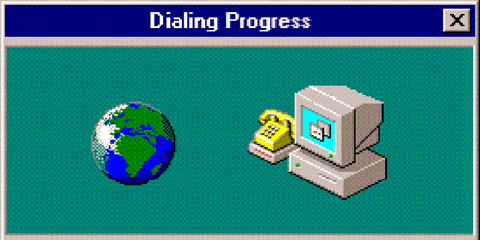 Improving page speed by just 2 seconds can boost conversions by 66%. Here are some elements that affect page load times.
Server Response
Image Size and Dimension
Embedded Javascript
Dynamic Content
Theme Framework
High Visitor Traffic
Image Size
Images are information-heavy. Ensuring that you optimize images for speed will help drastically improve your page's load time. Here are some tips from our vendor partner, BigCommerce:
Keep images under 1,000 pixels on the longest side.
Format is important. Use pings for graphics and jpegs for photographs.
Google PageSpeed Insights
PageSpeed Insights is a reporting tool for both your mobile and desktop sites that analyzes your page's contents and provides suggestions on how to make it faster.
On-page SEO Tactics
For ecommerce stores, on-page SEO means making sure keywords are on the right pages and in the right places. On-page SEO tactics are considered low-hanging fruit for ecommerce stores. These are quick tactics you can do immediately to help improve your ranking in search engines.
H1 Tags
This is your main heading on the page. Each of your pages should only have one H1 and should be consistent with the search terms you want to rank for.
Title Tags
The title tag should include your keyword as close to the beginning as possible and should be the same as the product or category name.
URL
Adding the keyword to your URL will make it readable and user-friendly and improves search rankings.
For our ecommerce clients who use BigCommerce, they automatically create a URL based on product/category title. In rare cases, it may make sense to change the keyword or better optimize it for a different search term.
With a BigCommerce store you can change the default setting in the admin section by going to, Store Setup > Store Settings > URL Structure. BigCommerce defaults the selection to SEO Optimized (Short), which we typically recommend. However, there are times when it makes sense to choose another option.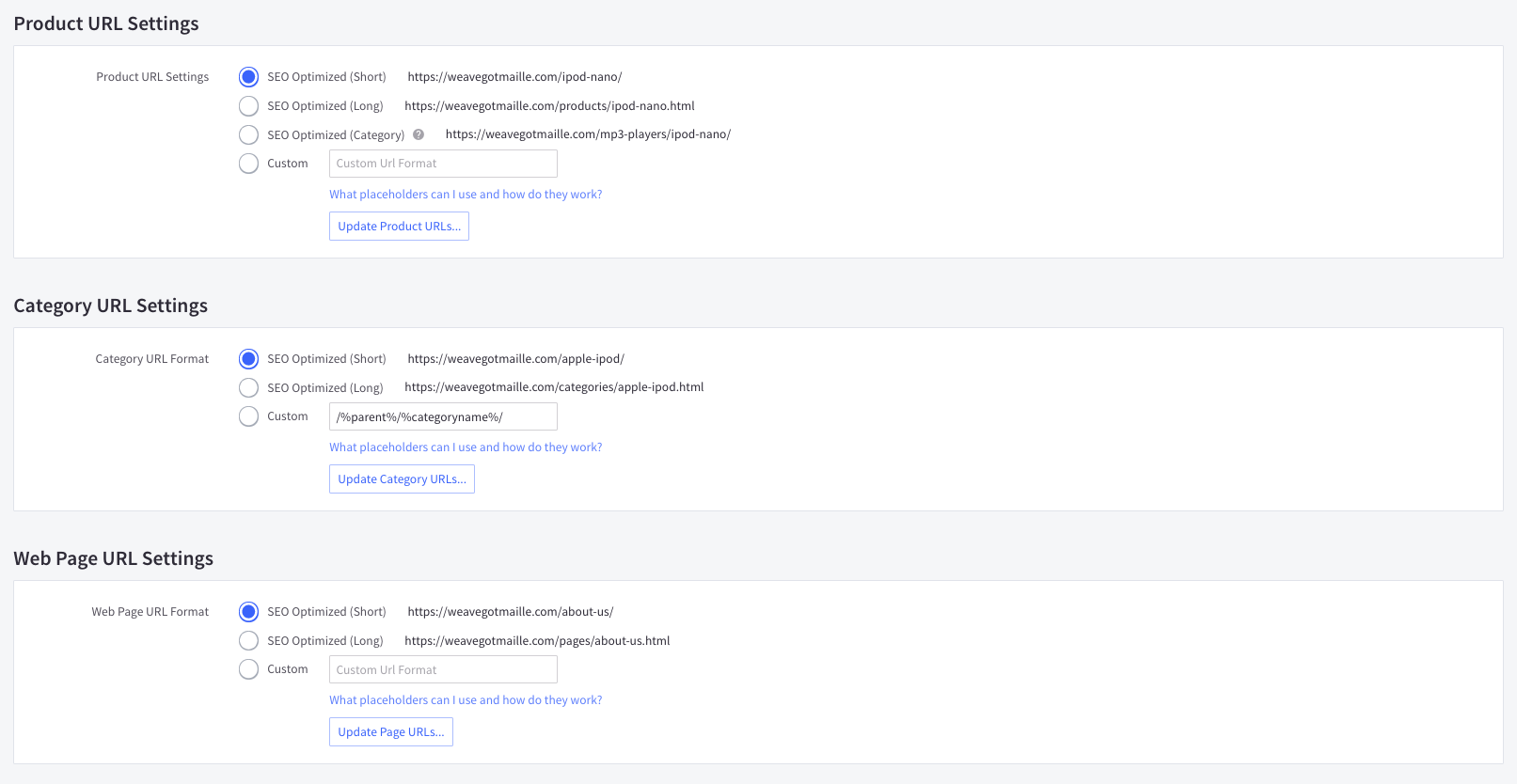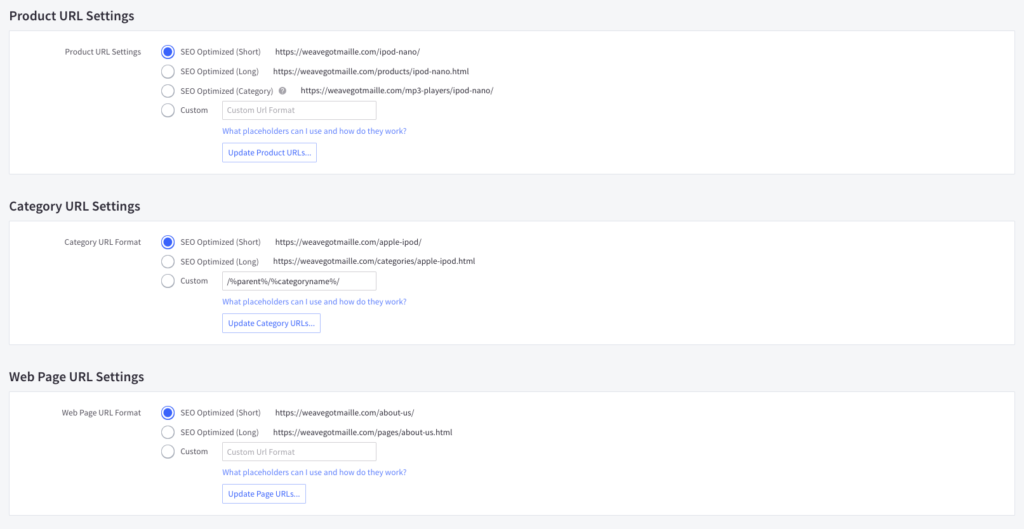 Category Page Content
Category pages are important because each product under that category is linked to it and users will have access to all of them if they find your category page. Try to include keywords in the body copy and aim for at least 300-word intro on your category pages. Just make sure it's natural and not keyword stuffing.
Product Page Content
Your product pages should have around 1,000-word descriptions and include the keywords, product images with alt-text and product reviews. Product reviews help boost ecommerce SEO and increase conversions.
Meta Descriptions
The content in meta descriptions isn't used to help rank your result. But, search engines want to see unique meta descriptions for each page. When writing them, they should be focused on driving searchers to click on your link and visit your site. Adding keywords can help because Google will bold any words that match the search query.
Content Marketing
And last, but certainly not least, SEO and content marketing go hand-in-hand. For ecommerce stores, that means creating a content strategy aligned with your targeted keywords and create content that answers what searches are asking Google.
SEMRush is a good tool to easily find the questions people want to know.
Simply log in, click on Keyword Overview, enter your targeted keyword and click, Search.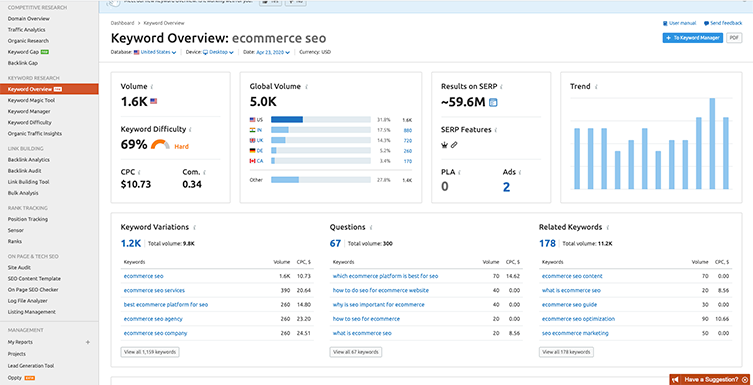 As you can see, there are specific questions people search using that keyword that you can target the topic of your blog post toward.
How Can AdShark Marketing Help?
If you own an ecommerce store and you need help with SEO, Google Ads or Facebook Ads, we've got a group of specialists that can help you get your traffic up, improve your conversions and boost your sales. Drop us a line, let's have a chat and see what we can do to help you.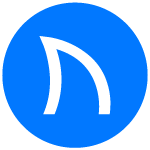 Ready to grow FASTER? Let's Talk!
Interested in having us help you grow?