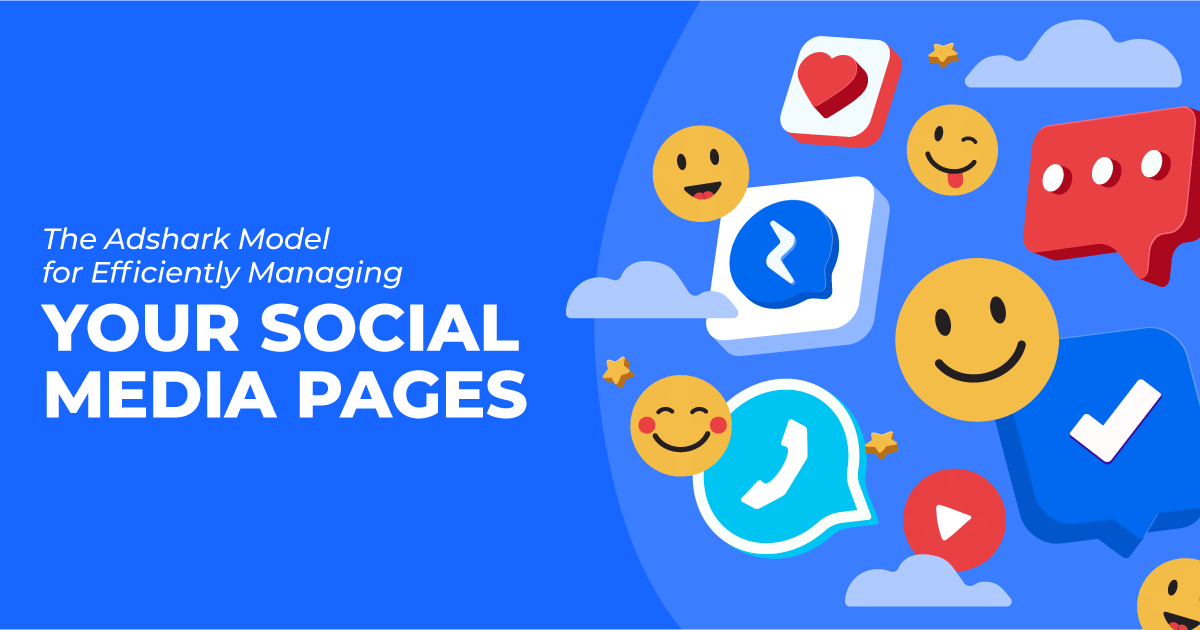 The AdShark Model for Efficiently Managing Your Social Media Pages
In August of 2020, our total social media footprint included 2,600 followers and 1,500 weekly impressions. Sixteen months later, our social footprint includes 5,200 followers and 6,000 weekly impressions. We were able to 2x our social media following and 4x our social media reach in a little over a year.
What's more, we've landed 6 clients and 3 new employees in the past year who specifically credited our social media efforts as the reason they reached out. All of this while our team collectively contributes no more than 15 hours a week to our social media management.
How do we do it? We've mastered the art of efficiently managing our social media pages, and we're here to share our secrets with you! Let's dive in.
Our Goals for Social Media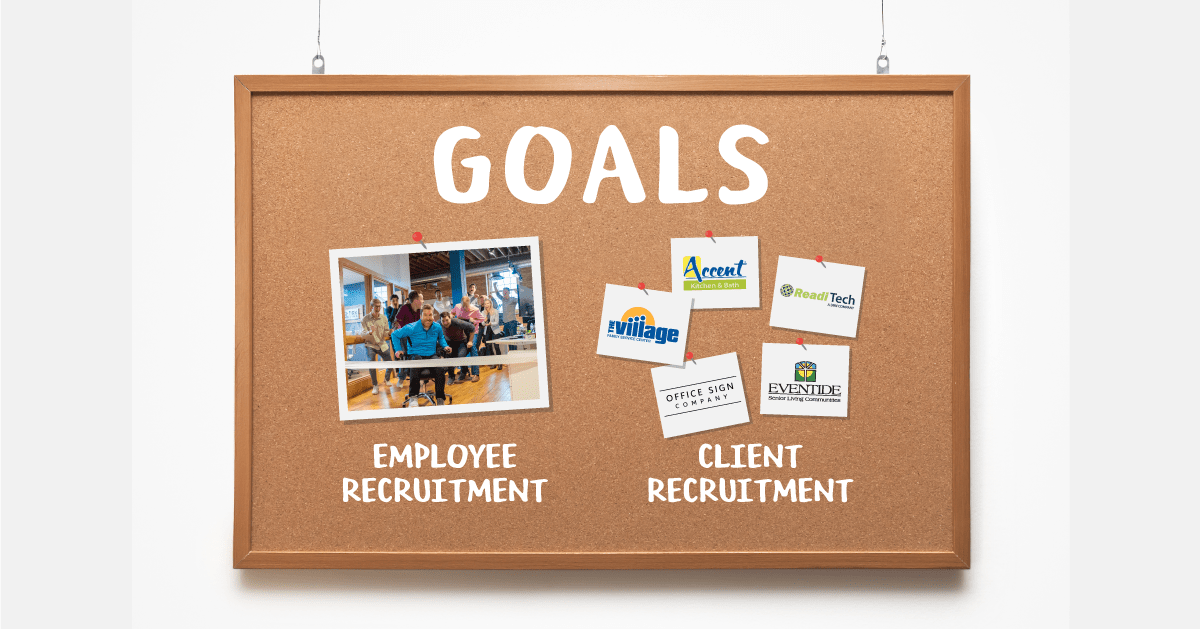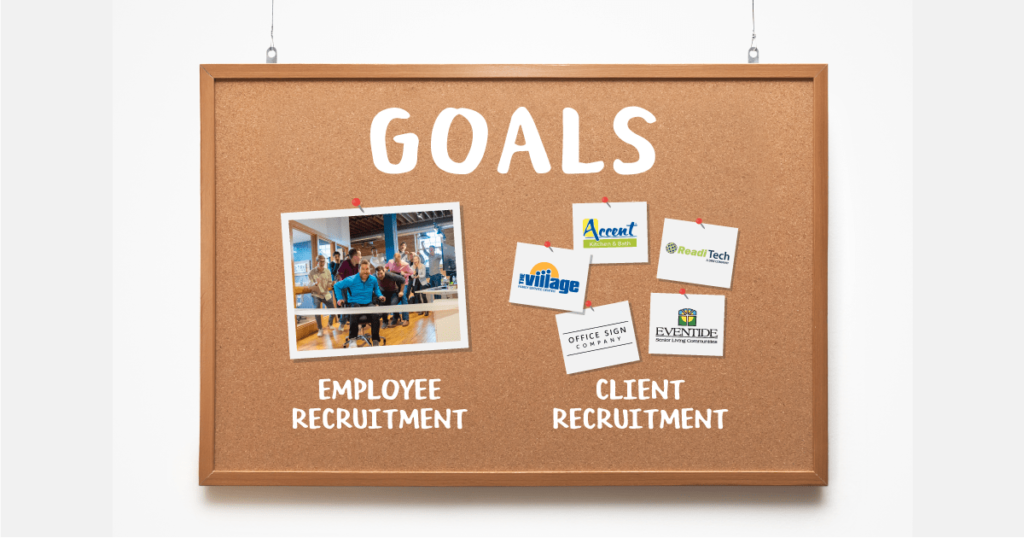 Everybody has different goals when it comes to why they use social media. For some, it's an effort to drive sales. For others, an opportunity to boost their brand awareness. For us, we're very clear in the goals we have for our social media use.
Goal #1: Bolster employee recruitment efforts.
In the last couple of years, we recognized that everything we can do as a company funnels through the staff that we have in place. Naturally, our company places a strong emphasis on our hiring & recruiting of talented individuals. With that in mind, our social media pages need to showcase our company culture, share testimonials from our current employees, and create a buzz that AdShark is a great place to work.
Goal #2: Bolster our client recruitment efforts.
We don't have traditional salespeople at AdShark. Rather, we want to invest in brand-building tactics that turn AdShark into a household name locally. By being authentic to who we are, sharing our brand story, humanizing our company, and proving our authority in the digital marketing space, we feel that our community will start to notice. This, in turn, will lead to an uptick of contact forms, messages, and potential leads from viewers.
The Social Media Team at AdShark
When we onboard new employees, we make it perfectly clear to them that they may end up on our social media activity. Between welcome blogs, employee spotlights, photos from potlucks, and more – there's a good chance that if you follow our social media pages, you've been introduced to every single one of our employees.
However, the main maestros behind our accounts include three individuals:
Christina Knutson, the Graphic Designer & Photographer "assigned" to the AdShark account
Nick Due, our Creative Director, who participates in weekly meetings and overall content direction
Jack Yakowicz, AKA Me, who develops the content ideas and does the actual posting & commenting
Keeping a lean team involved in our social media helps us ensure that we keep our brand messaging & graphics consistent. It also helps the rest of our team focus on our client work, and not get too bogged down with our own brand.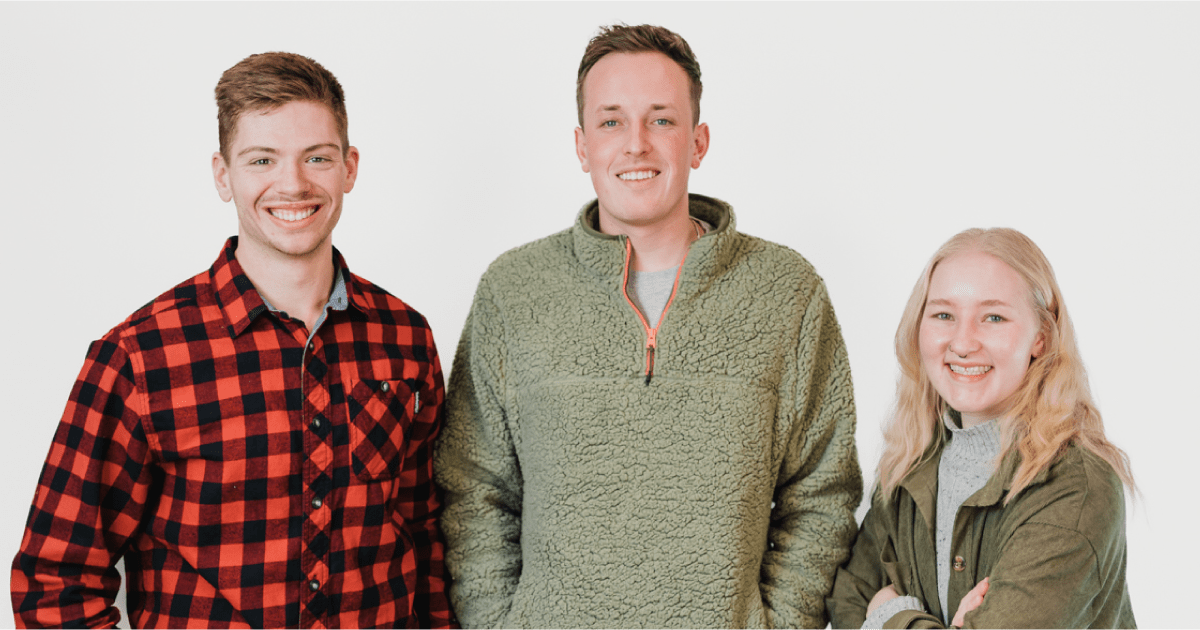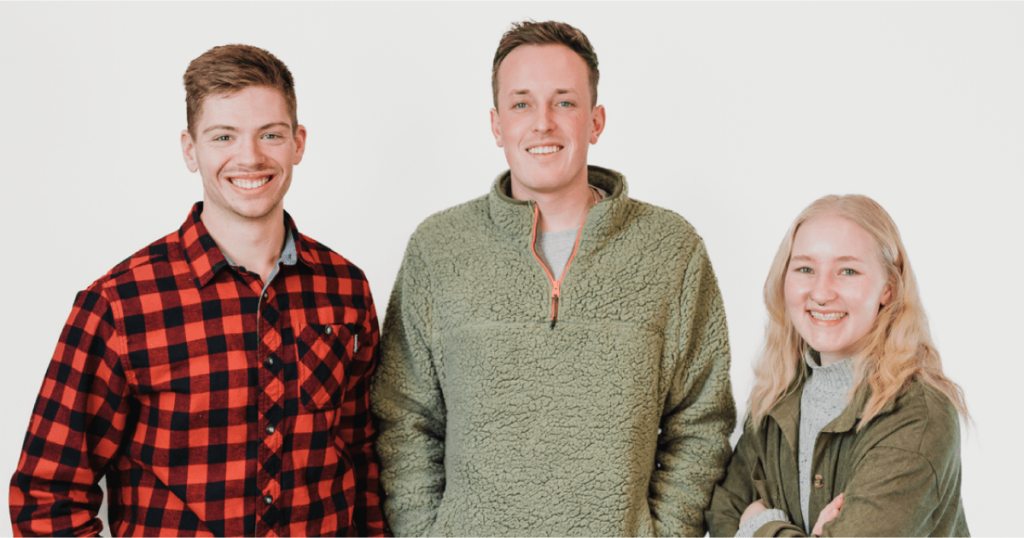 Types of Social Content We Post About
We think digital marketing is super sexy. But, we understand that not everybody does. If we spent the entirety of our weeks coming up with new content that only focused on facts about PPC, SEO, and Web Development, we'd be looking at declining engagement rates and a lot of those angry-face reactions.
Instead, our team actively tries to break content into four categories: (a) brand-building, (b) humanizing, (c) authority-building, and (d) entertaining. Here's what some of that content might look like:
Brand-Building Content
This refers to content that plays off of the AdShark brand, involves graphics or templates that include our brand elements, and helps set the tone for who we are as a company. Examples include:
DadShark videos that play off the name AdShark and show our sense of humor
Shark Swim blogs that talk about the monthly happenings in our office
Giving Sharks campaigns to give money & resources back to local non-profits
Humanizing Content
This is content that aims to show the faces that make up our team, and introduce audiences to the culture that we have at AdShark. Ultimately, these posts have the goal of showing the human-side of the Sharks. Some examples of this type of content include:
Authority-Building Content
This is content that helps establish our expertise in the areas of digital marketing and web development. Though this type of content is delivered less frequently, and typically has lower engagement rates than others, it does still provide value in building our reputation as a source of information and expertise. Examples include:
Entertaining Content
This final bucket of content includes general musings from our office that our audience may also be interested in. These posts seldom, if ever, are related to AdShark, digital marketing, or anything close to our company. Rather, this content serves as an opportunity to boost our engagement and keep people coming back to our page. Examples include:
Contests associated with the National Day Calendar (celebrating obscure national holidays that amuse our crew)
Reaction Polls where we ask people to react to Facebook or LinkedIn posts to choose their favorite movie, favorite holiday dish, and more
Brain Puzzles where we ask questions to our audience that make them pause and think before answering
Having an assortment of content to shuffle through helps make our pages feel less predictable and stale. Different types of content will serve different purposes, as well, which helps us keep a well-balanced social media page that keeps our goals in mind.
Cadence and Frequency of Social Posting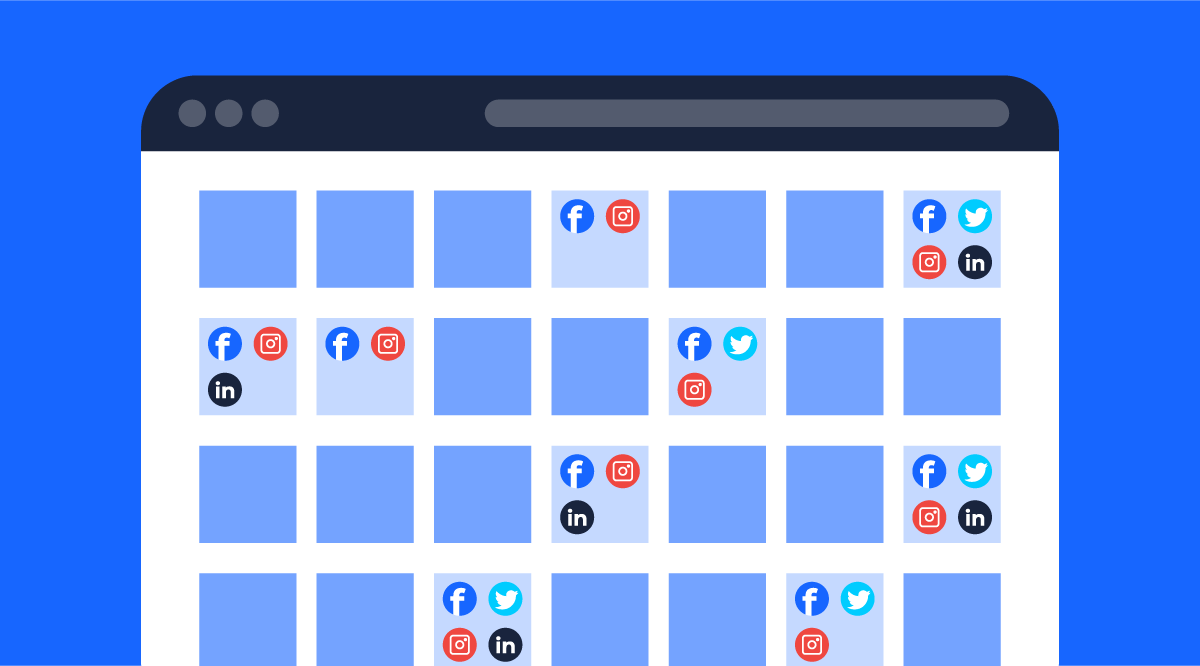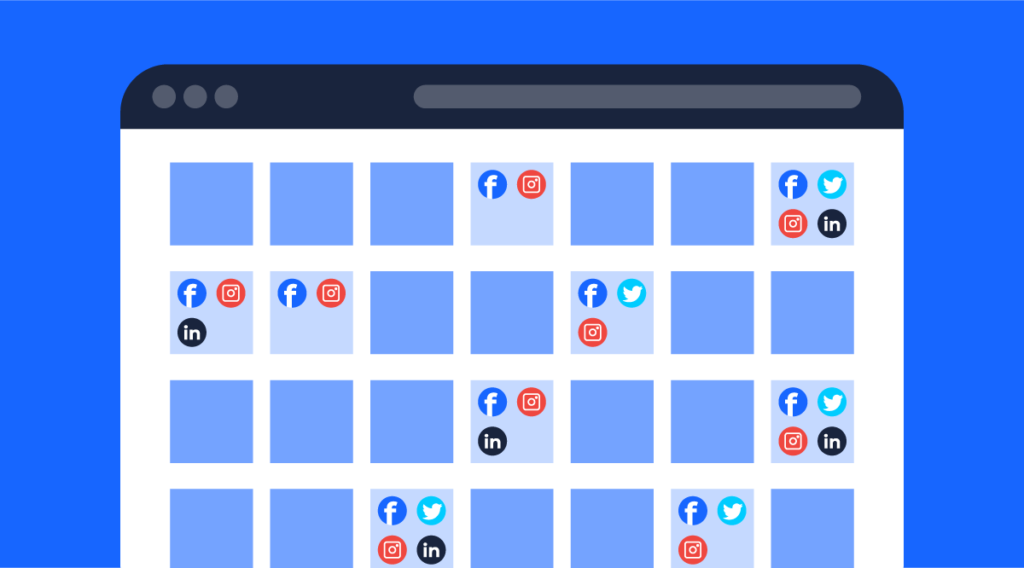 One of the biggest bottlenecks to getting started with your social media strategy is the paralyzing feeling that you don't have enough time. Scheduling posts for every day of the week, across five different channels? It has to be exhausting!
For some, using tools like HootSuite or Buffer to help schedule your posts may be helpful. For us, we've been able to get by simply using a Google Spreadsheet and Asana to organize tasks. It's also helped to limit our scope and the frequency with which we post. Here's a look at what the AdShark team does:
Only make posts Monday – Friday. We mostly avoid posting on the weekend, but do plan posts for every work day. Monitoring our engagement rates, we see our best activity on weekdays, so don't bother with Saturday or Sunday posts.
Post the same content on every platform. I know what people will say: but the intent of users is different on Instagram than Twitter. That's fair. But for us, the type of content that we post is evergreen and also applies well on each platform. We will sometimes make iterations to content (shortening the copy, changing the graphic type, etc.) based on the platform we're posting on.
Never exceed three posts per day. Our biggest social blitz of the year is an event we call "AdShark Week" which includes a BUNCH of posts. However, we try to limit it to three a day so as not to risk audience fatigue or burnout.
5 posts per week on Facebook, 3 on Instagram. For us, the bulk of our audience is on Facebook, and the bulk of our content is created with Facebook in mind. So, we plan out 5 Facebook posts per week, and take the 3 that seem most fit for Instagram, and post those there. Twitter and LinkedIn typically end up with between 3 and 5 posts per week, too, depending on the content.
To help keep these efforts organized, we use a social posting calendar in Google Sheets that looks like the one below. I go in every Friday and update this sheet. The blue highlights indicate sections where our designer, Christina, will need to make a graphic. The yellow highlights indicate sections where photos already exist or are yet to be determined.
This social posting calendar gets emailed out weekly to the team of Christina & Nick, and we discuss any questions or concerns in our Sharketing meeting that happens the following Monday morning.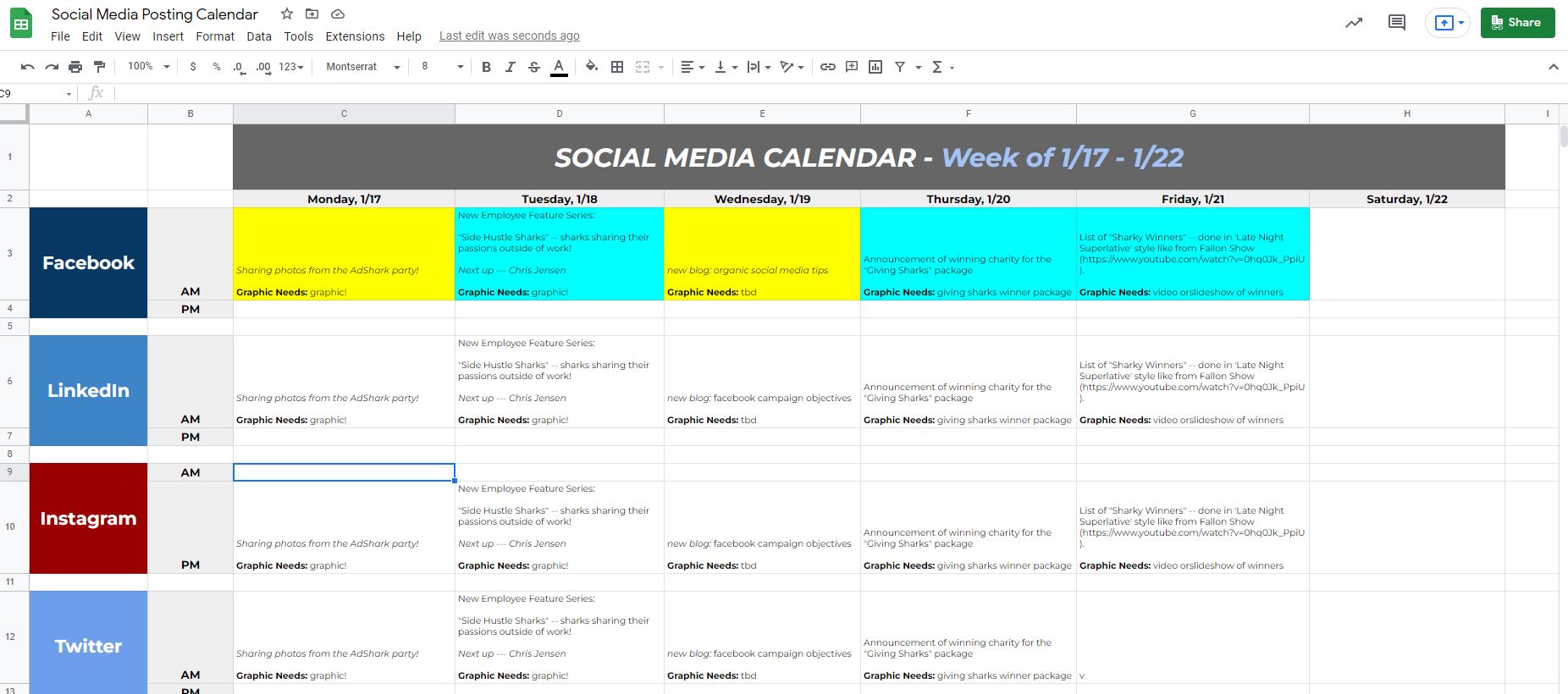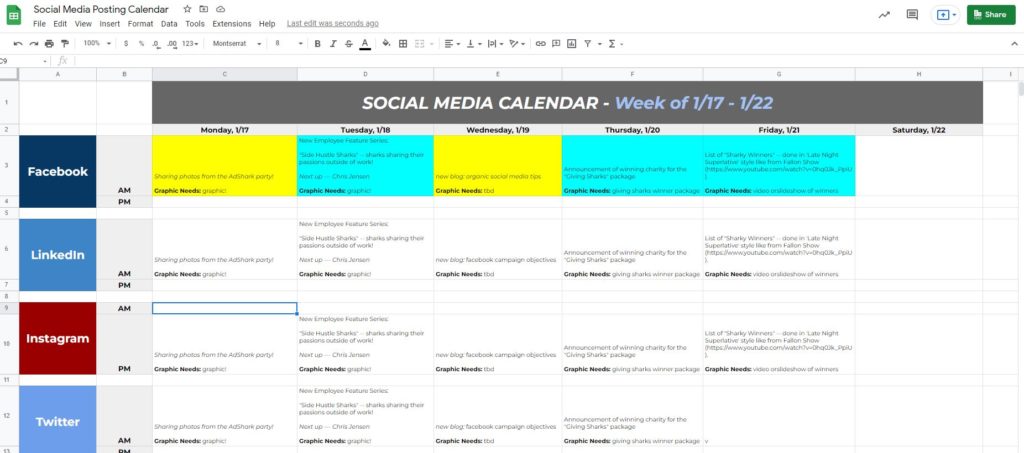 Tracking and Reporting of Success
What did it do for us? This is one of the most terrifying questions for most young social media managers. With a large allotment of time put into your organic social media, it can be hard to quantify results and point to successes if you don't begin tracking KPIs.
When I started running AdShark's social media accounts, I built an easy-to-manage Google Sheet that helps me answer my boss' questions. In essence, I track:
Total Posts
Total Likes
Total Engagements, and
Total Impressions
And I track this across all four social media platforms that we manage. In addition, I keep a progress report that tracks our total growth in followers (starting August 2020 – present), total engagement per post, and total impressions per post on each platform.
Here's what my tracking sheet looks like: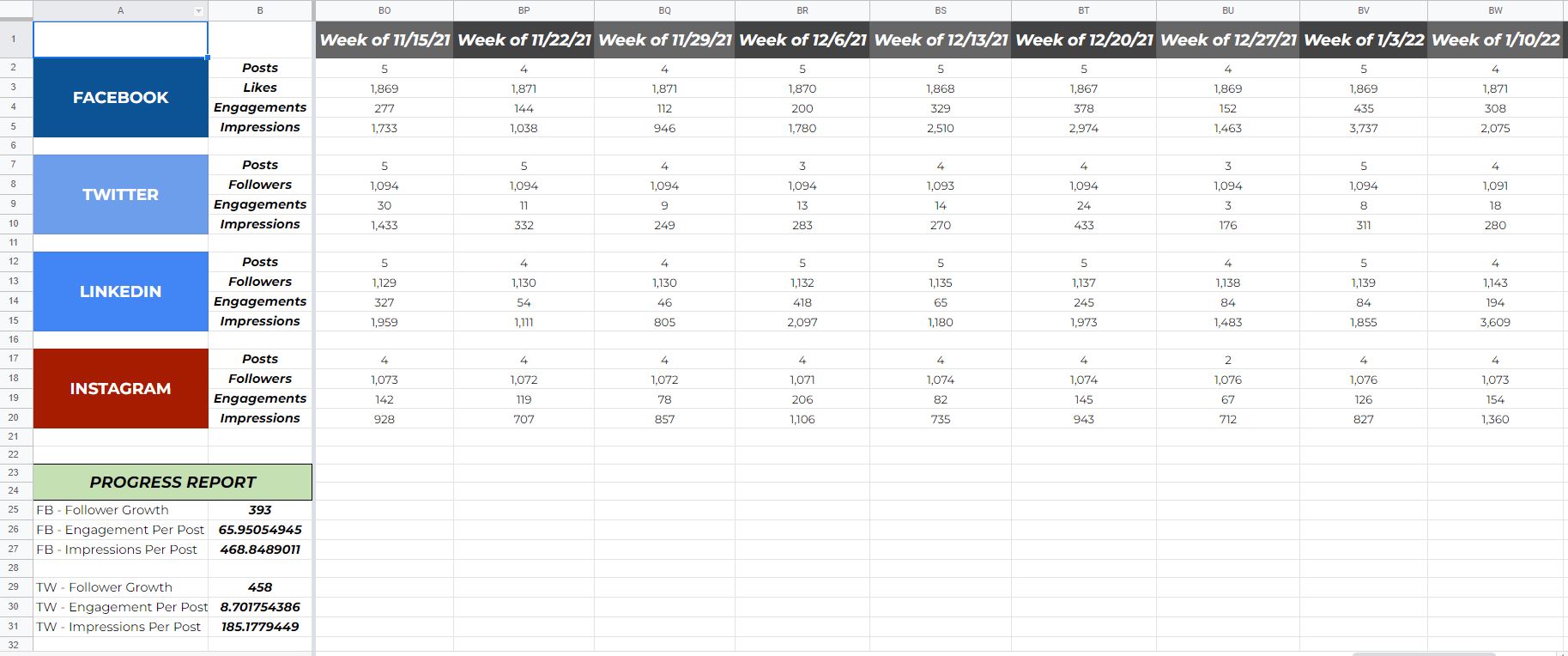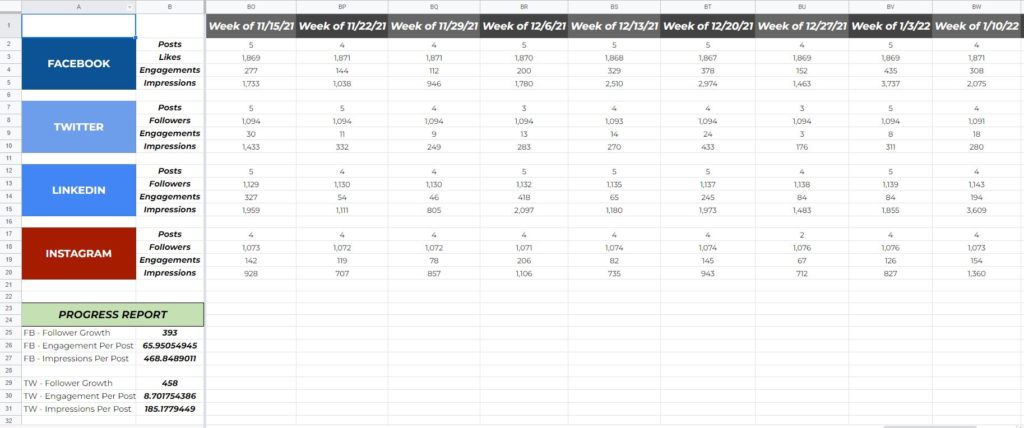 Applying the AdShark Model for Social Media Management to Your Business
We don't sell social media management services to clients. Frankly, it's because we think there are more opportunities for success when individuals who are within the business manage their day-to-day social posting.
That being said, we hope that you benefited from us sharing the secrets of how we run our social media accounts, and can apply these examples to help make your own social media management more efficient.
Applying our model to your business involves the following steps:
Step One: Establish Your Goals

Determine whether you wish to use social media to promote sales, connect with customers, highlight products, or drive overall brand awareness. Whatever your goals are, the rest of your social media activity should stem from them.

Step Two: Assemble Your Team

Your team should include an individual with great copywriting skills, an individual with photography/graphic design skills, and an individual with great general creative direction. If you're lucky, maybe that entire group of skill sets can be found in one person!

Step Three: Plan Your Content

It's hard for people to excel at running their company's social media until they have a great understanding of the company's brand, people, and service offerings. Once you have an understanding of your company, start building out content ideas that can help introduce your business to your audience in a fun & exciting way.

Step Four: Develop a Cadence and Frequency for Posting

It's fun to be spontaneous, but better to be planful. Build out your consistent approach towards social posting, including the days in which you'll plan to post, and how often per day you'd like to. From there, you can create your own content calendar or try using an app like Hootsuite to help plan the posting.

Step Five: Track and Report

Identify the key metrics (engagement, web traffic, follower growth, etc.) and keep track in a spreadsheet (or using a paid app) to establish benchmarks for success and goals for future growth.
Social media marketing doesn't have to be complicated. At AdShark, we've been able to grow our following and engagement metrics on social media, all while only dedicating about 15 hours per week to social media management. If you are struggling to get started, we'd be happy to have a conversation about your company and your content marketing goals. Please connect with our team to learn more. Thanks for reading, and good luck growing your account!
If you'd like to follow us, visit any of the links below and we'll try to give you a follow back!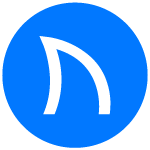 Ready to grow FASTER? Let's Talk!
Interested in having us help you grow?