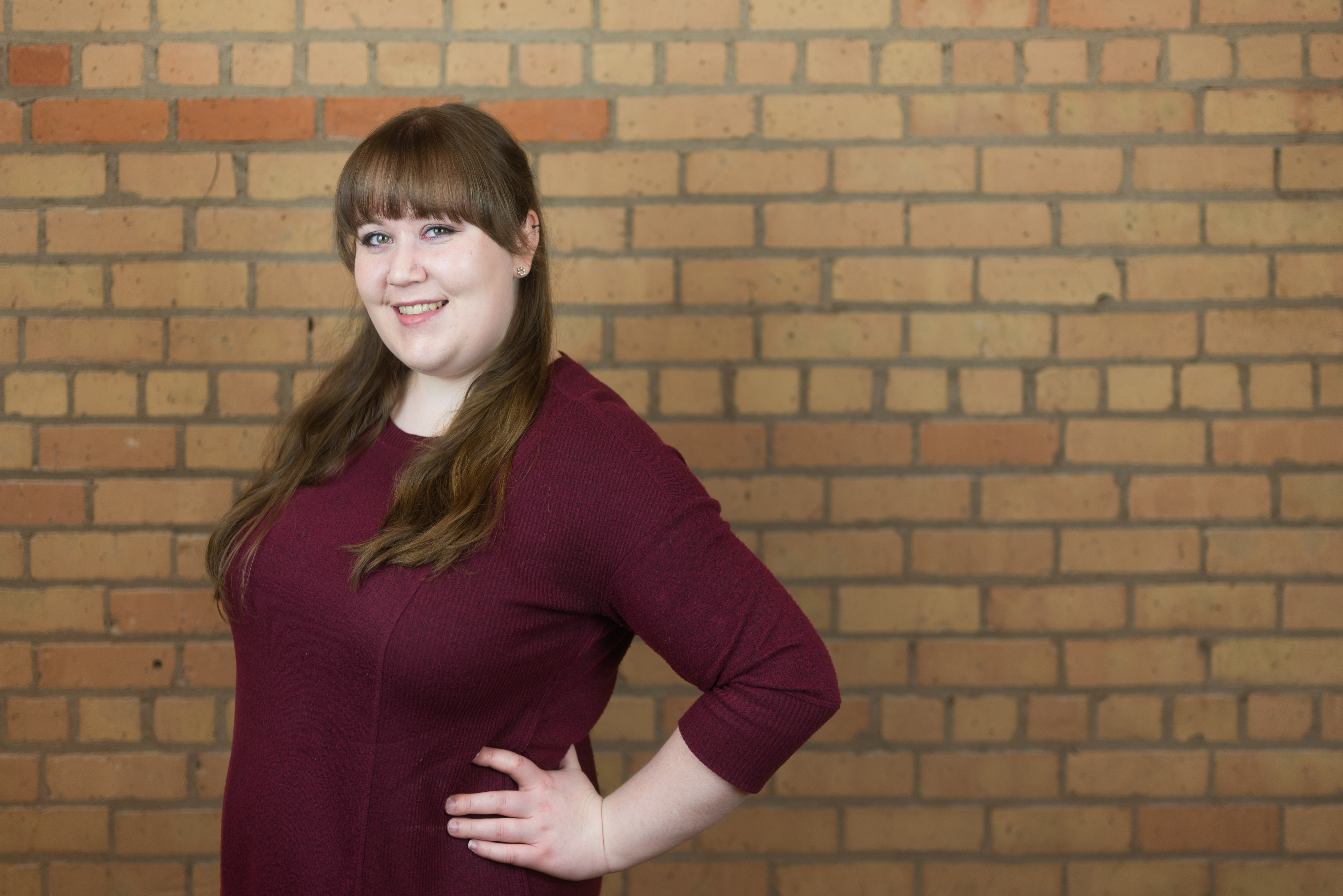 Employee Spotlight: Kelsey Schmaltz
This is part of our regular Employee Spotlight series where I sit down with our AdShark Crew and highlight how awesome it is to work in Fargo and to work for the best digital agency around.
The reason we are the best agency around? Our talented team. From artists to singers, long-distance runners and everything in between.
This week I spoke to Kelsey Schmaltz. She is Digital Creative Designer at AdShark and the one we can count on for her infectious smile and laugh to brighten our day.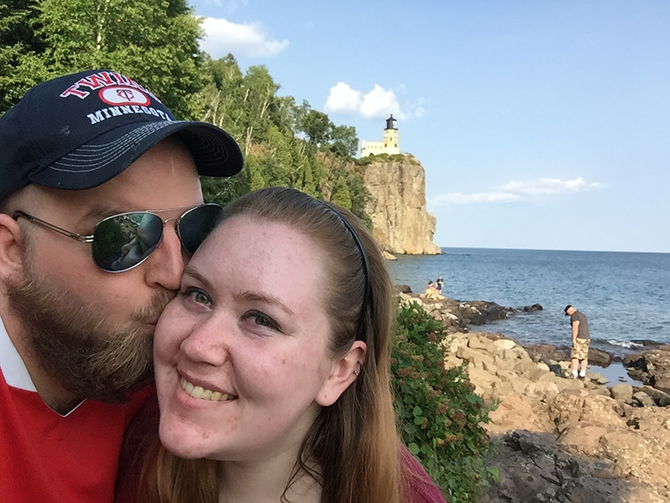 In her free time, Kelsey likes to buy as many houseplants as she can afford (she admittedly has no self-control when it comes to them), take her new puppy on walks, whistle with her birds, and beat her boyfriend's butt at deck-building games. She recently started a bullet journal, which is helping her organize her free time, goals, and habits.
Give us your elevator speech
I graduated from Minnesota State University Moorhead with a B.F.A. in Graphic Design and a Minor in Art, and I now work as a Digital Designer for Adshark Marketing with my skills specializing in visual design and illustration. I enjoy long walks to the coffee machine and love to tell a great brand story through design.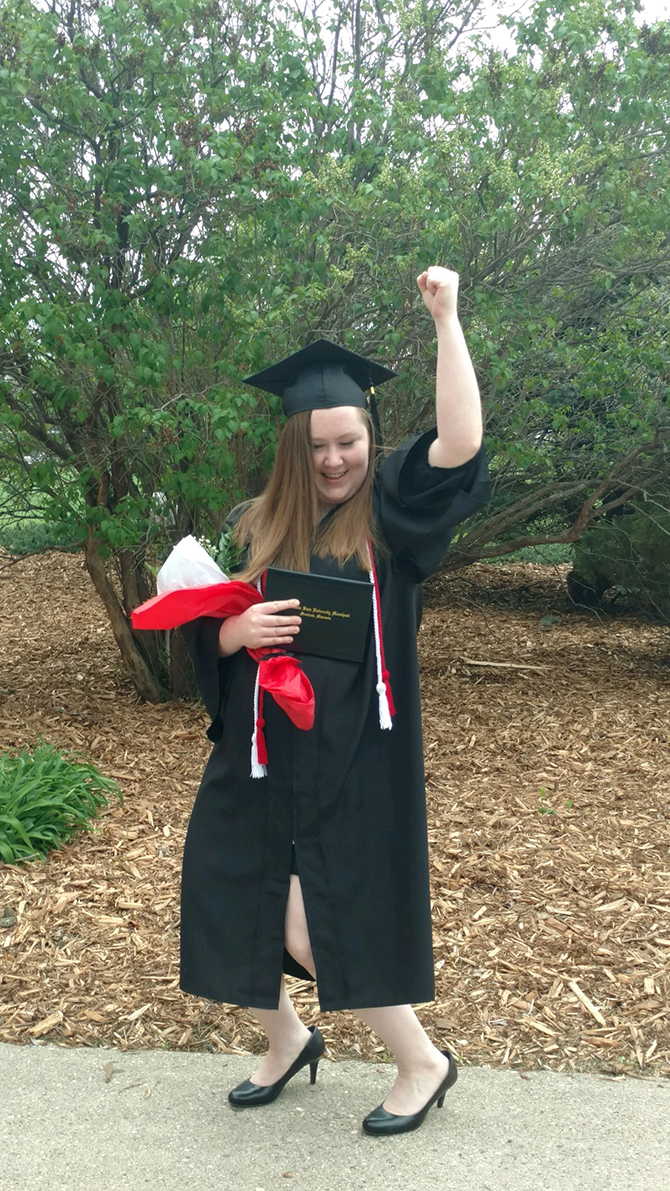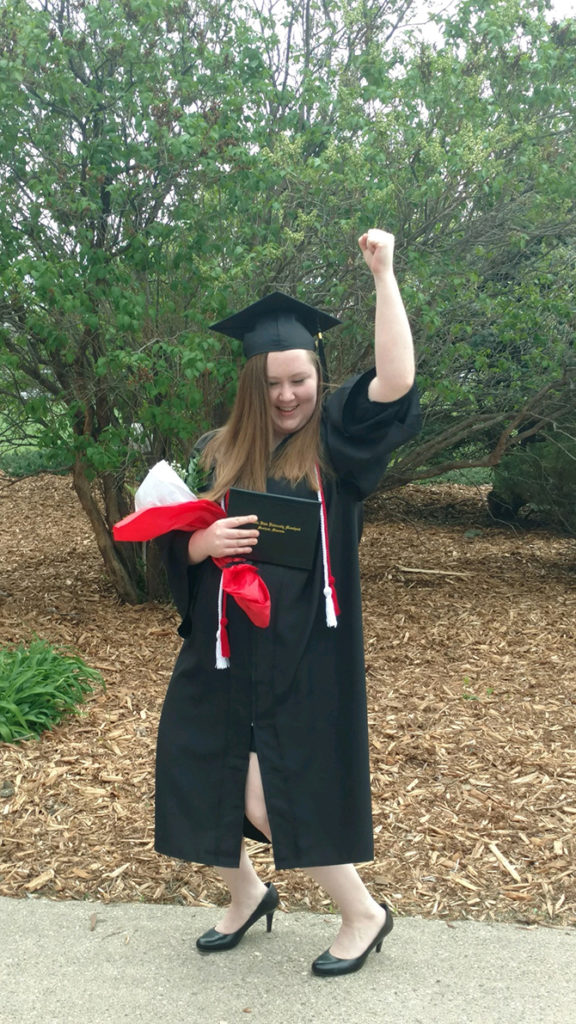 Why Design?
When I was in high school, my choices for extracurricular activities were either: sports, agriculture, or arts. Having no talent for the first two options, I choose art and found I had some talent. Once I found out I could make design not only a lifestyle but also a career I knew I found my passion.
How has AdShark supported you?
Easy. They hired me. Not only do I get to work in a city I'm comfortable and familiar with, I get to work for a company that supports my creativity while also challenging me to improve my skills and design thinking.
What's the best thing about your job?
You guys brought birds in for my birthday. BEST DAY EVER. The culture here is special and genuine, and something rare to find in the workplace.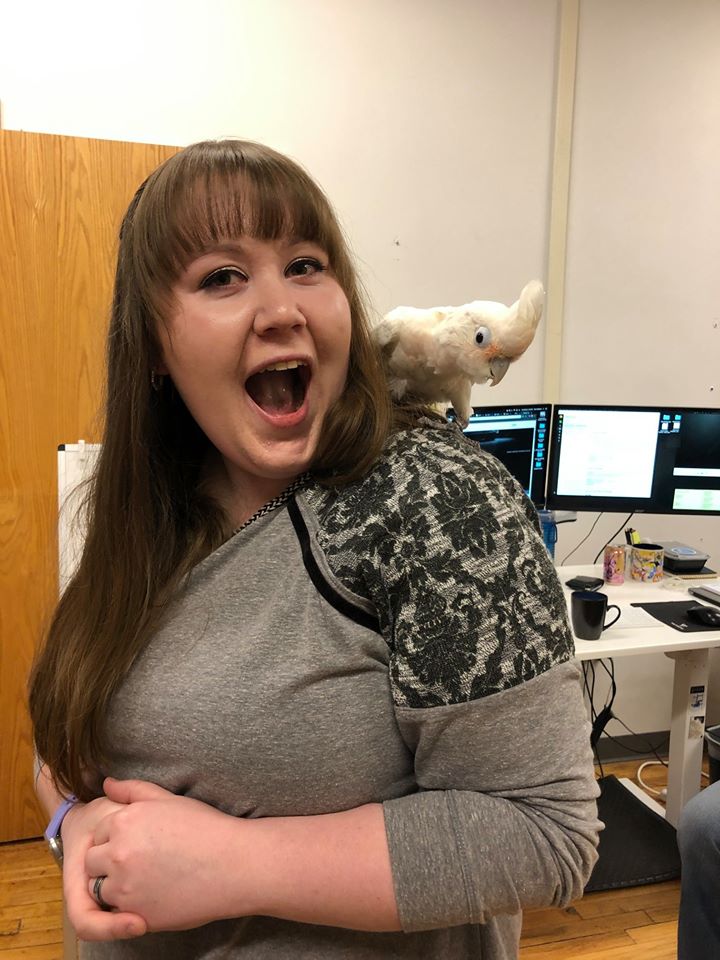 Where do you see yourself in 5 years?
Still paying off student loans. Oh, yeah I'll be working in Adshark's creative department. (Hopefully, in a new location with a nice LARGE window in the creative room.)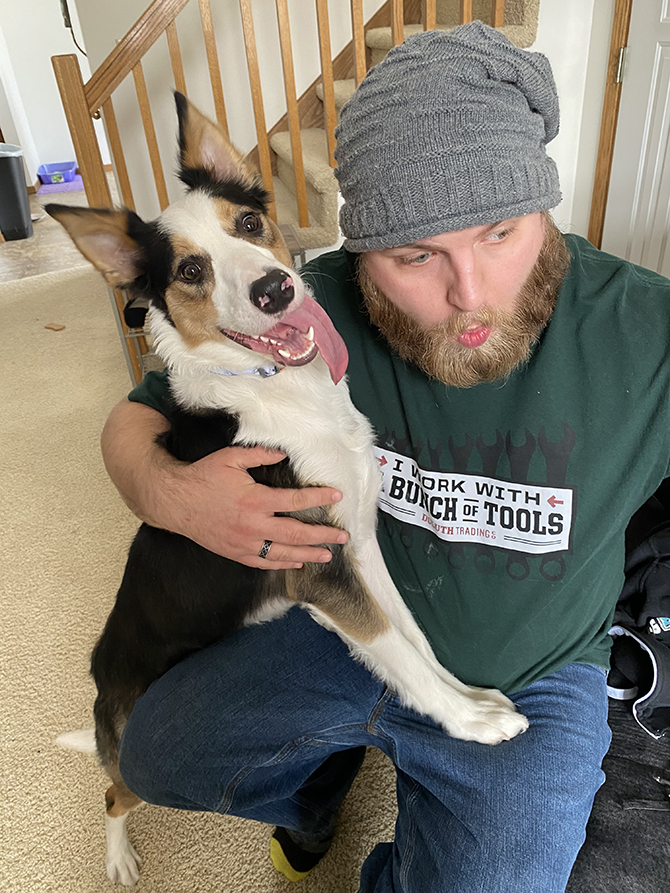 Who has inspired you?
My parents; it wasn't easy raising me, but they did a really good job. Rene Magritte's sassy names for paintings. And, anyone who has given me the time of day to help me get to where I am today.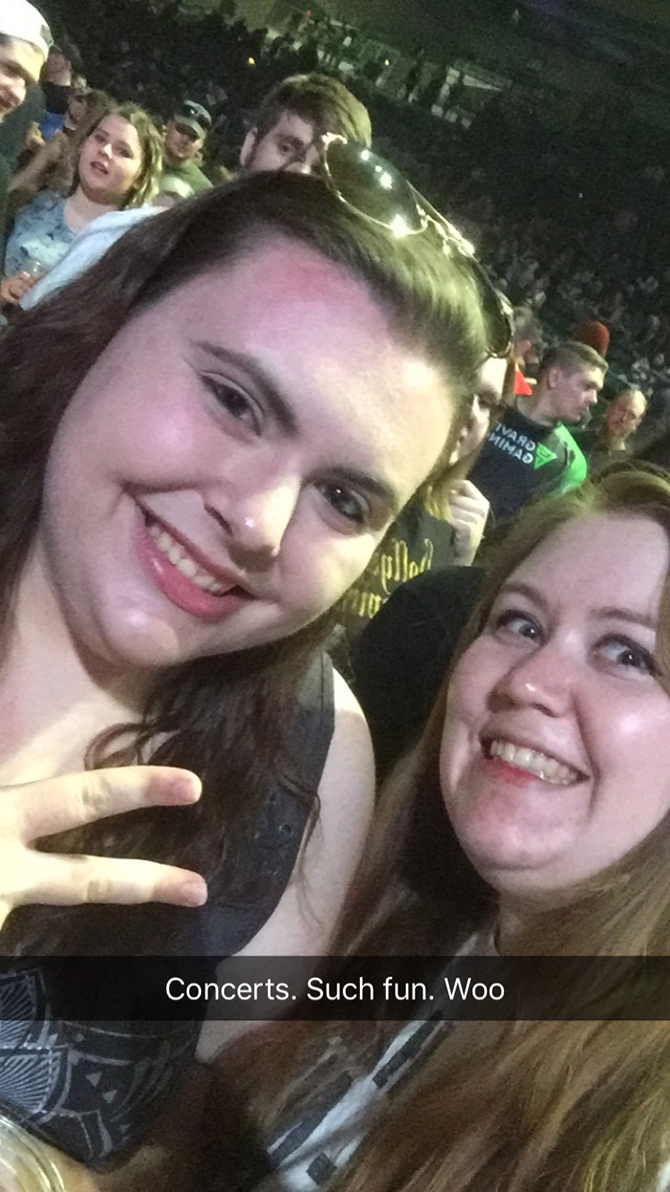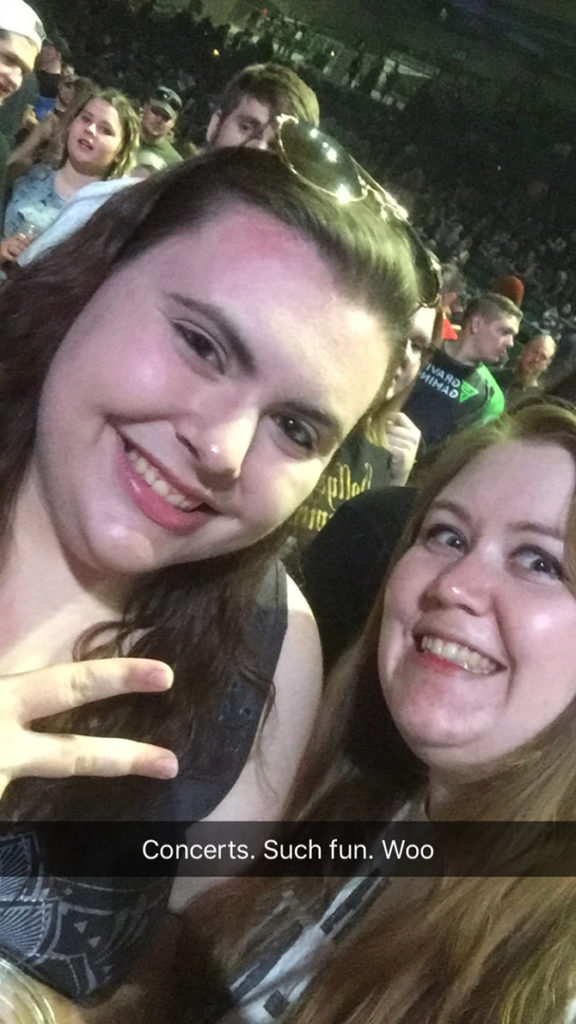 Advice to others in the field?
HUSTLE
AND
NETWORK
Get your dang portfolio out there! Don't be afraid of critique and take it with a grain of salt. This is a very subjective field, and people will always have opinions about these kinds of things. What matters is you see yourself improving as projects come and go.
Interested in working for an amazing agency in Fargo?
We're always looking for experienced digital marketing professionals. Check out the job openings and apply today!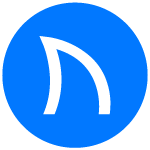 Ready to grow FASTER? Let's Talk!
Interested in having us help you grow?