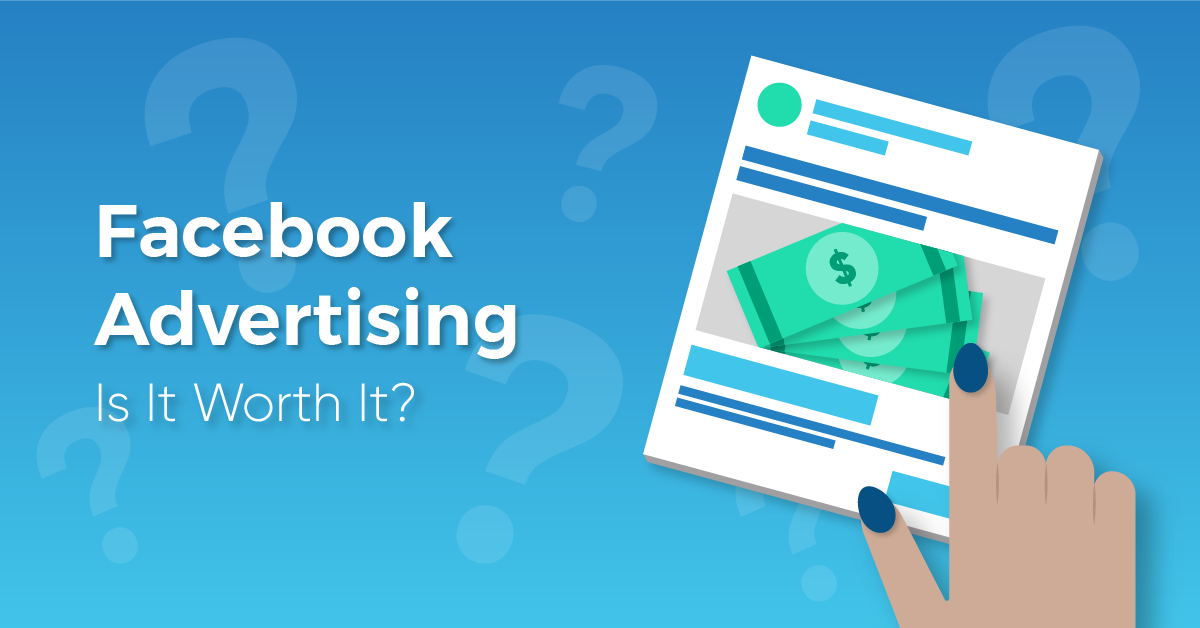 Facebook Advertising – Is It Worth It?
When it comes to digital advertising, there are plenty of options to choose from. Deciding the correct platform for you or your client's business is extremely important. Each platform is unique and can have various benefits. Many people ask if Facebook advertising is a worthwhile investment. In this post, let's break down some of the reasons Facebook can be a great option for digital advertising.

Why Facebook Advertising?
One of the main goals in advertising is to get a product or service in front of an audience. In 2017, Facebook had an average of 2.07 billion active users. This audience is as big as it gets. So why choose Facebook over other platforms? Targeting, budget, and creative freedom are some of the perks of using Facebook as an advertising platform.
Targeting
Facebook advertising is based around audience targeting. Due to the massive amount of data that Facebook collects from user accounts, there are a plethora of options to choose from when trying to target an audience for your business.
Once the campaign objective is defined (what your ads are going to accomplish), the next step is to select who is going to see the ads. This process is known as audience segmentation. Audience segmentation provides Facebook with the details of the ideal audience.
You can target a broad audience and hit a large number of users, or you can make your audience extremely narrow and specific. Some examples of targeting options are by age, income, gender, or location. Facebook can even go deeper with interest targeting. Interest targeting allows you to target based on a specific topic or certain criteria. Some examples could be targeting parents of a preschooler or people who are interested in only mid-size vehicles.
What if you want to reach a brand new audience and don't want to advertise to people who currently buy from you? Facebook makes it easy to upload current customer lists giving complete control over who you're advertising to. By uploading a current customer list and putting out an ad for new customer acquisition, you can exclude people who are already interacting with the Facebook page. This way, current customers don't get served the ads, and you won't waste ad spend.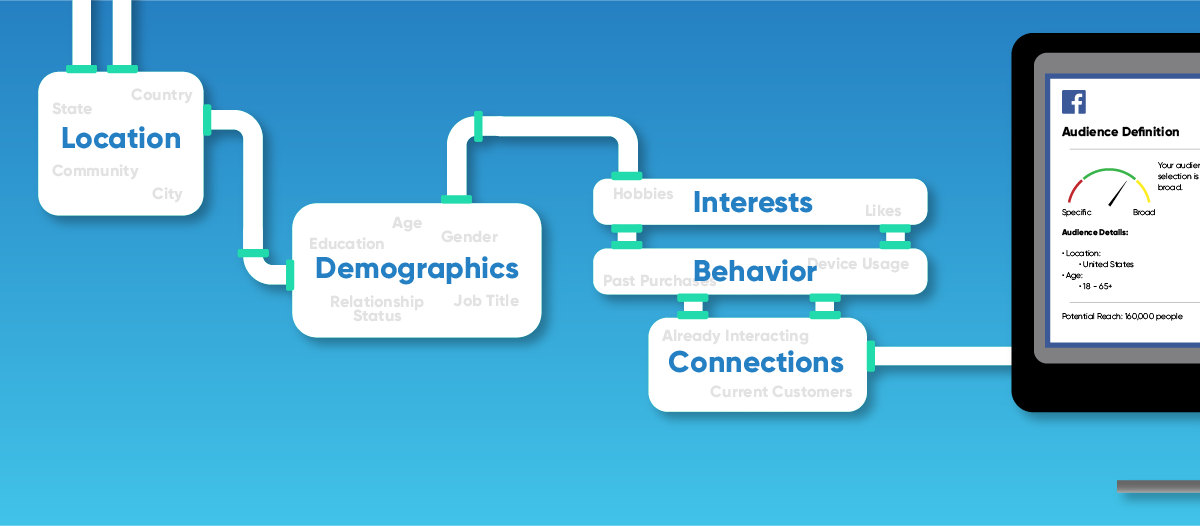 Budget
Facebook allows you to have control over your budget for each campaign. You can choose how much or how little you're spending with Facebook's budgeting options. By setting the lifetime budget, input the average amount willing to spend over the time of the entire campaign. The daily budget sets the average amount wanted to spend every day. If you can't afford to spend more than $5 per day, set the daily budget at $5 and it won't go over. Simple as that!
When setting the budget, it's important to remember that you're setting how much you're WILLING to spend. In some cases, the campaign objective isn't met and the whole budget won't be used.
Creativity
Creative freedom is a huge perk to Facebook advertising. Facebook offers a variety of options to choose from to creatively reach the target audience: images, videos, canvas ads, or collections. Canvas ads allow the user to have a full-screen experience with the service or product. Collections showcase multiple products with prices and descriptions allowing the user to shop directly from Facebook.
While it may be tempting to go above and beyond with the creative freedom, it's important to ask yourself a few key questions. Who is my target? What would most appeal to them? What might trigger them to take action? Make sure that the creative is relevant to the campaign.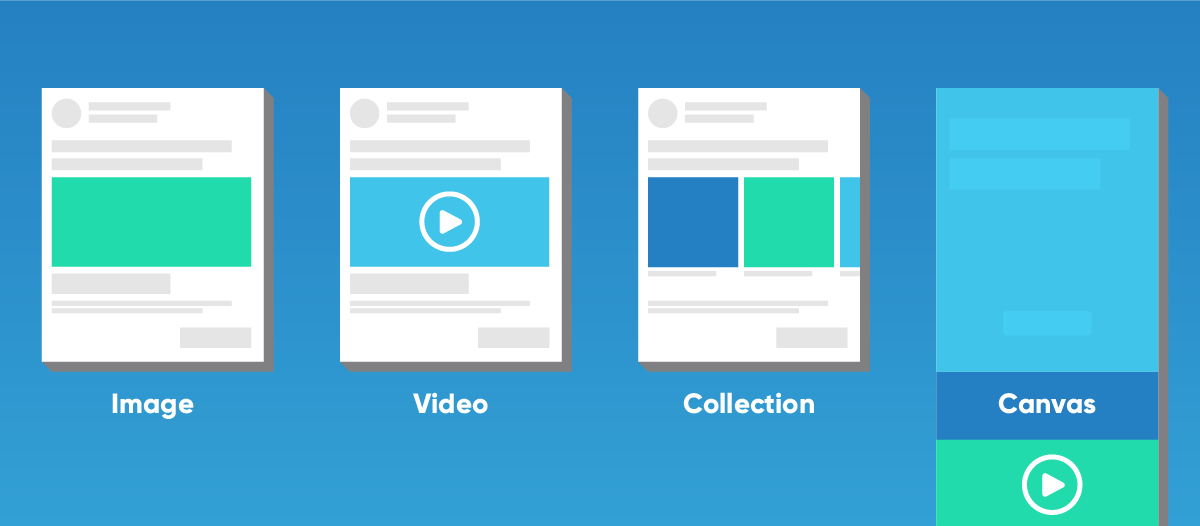 With a massive audience and a platform that's always being updated, Facebook is a great choice for digital advertising. The customizable target, budgeting options, and creative freedom provide a different advertising experience for consumers. For additional questions or to learn more about how Facebook advertising can help you, contact us here.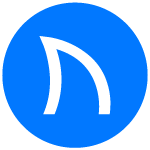 Ready to grow FASTER? Let's Talk!
Interested in having us help you grow?