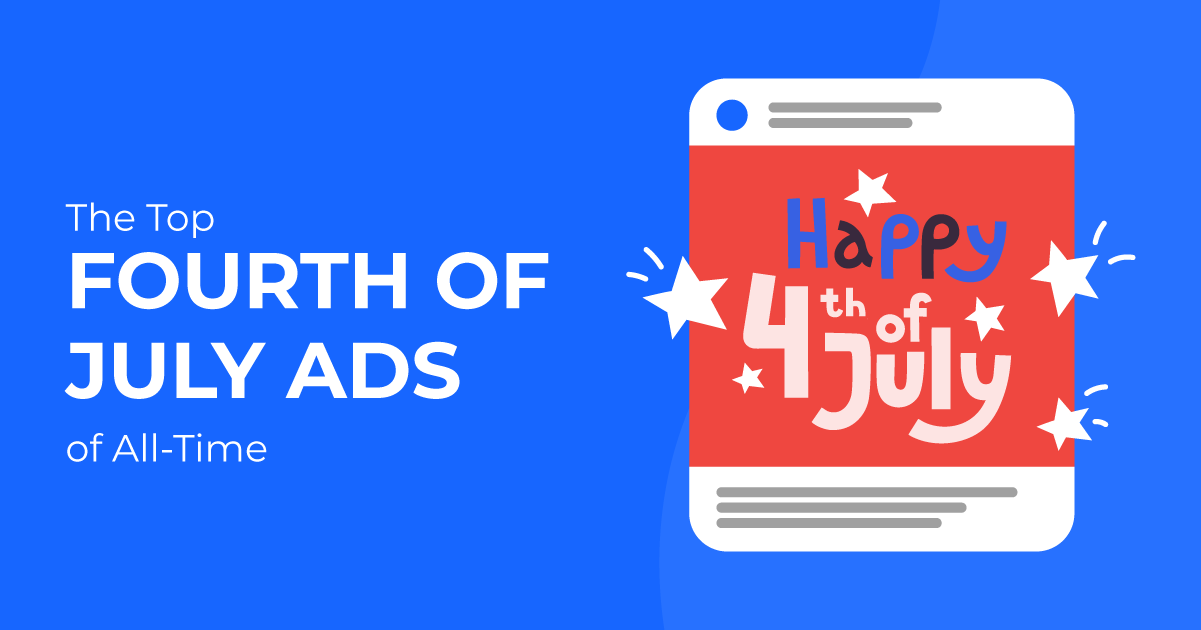 The Top 4 Fourth of July Ads of All-Time
'Tis the season of the stars, stripes, and digital ad swipes. For many of us, the Fourth of July signifies a time to appreciate our freedom and enjoy some relaxation. For some advertisers, it's also a time to increase the ad budget and make some holiday sales.
Consumers will frequently see Independence Day ads from a few select industries, including:
Food & Beverage
Outdoor Patio & Furniture
Recreation & Grilling
Fireworks & Entertainment
Automotive & Marine
And who doesn't love a sales graphic with flag & firework imagery? As we prepare for the ads that will be appearing on our social media timelines and tv's over the next week, we wanted to take some time to reflect. Today's blog will break down our four favorite Fourth of July Ads of all-time.
Facts About Fourth of July Advertising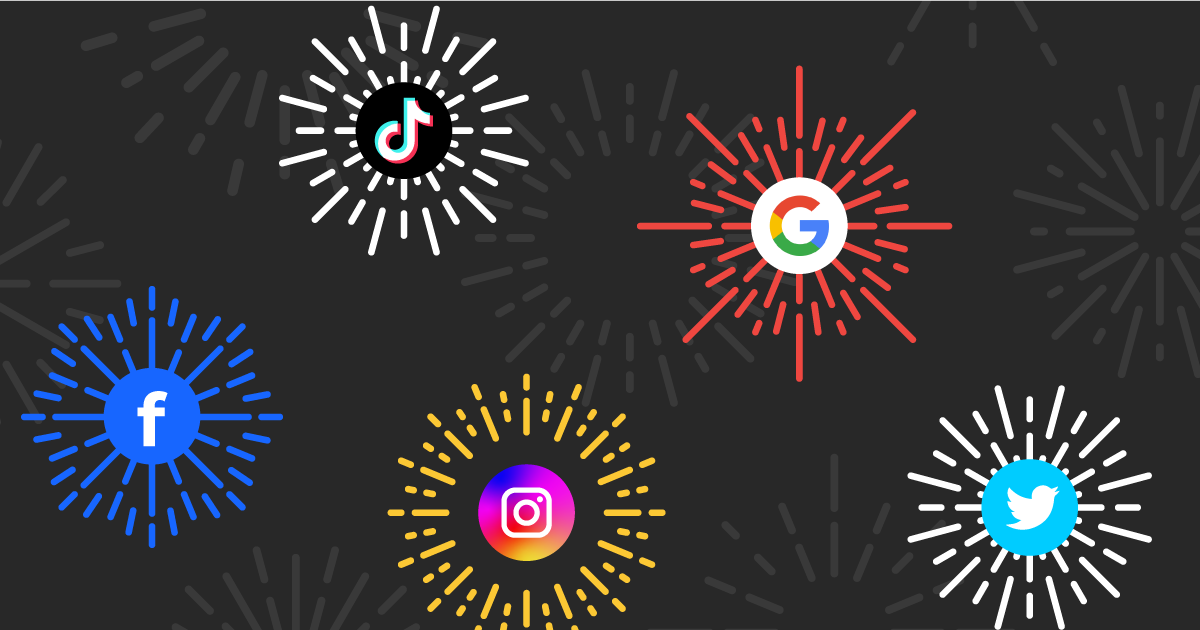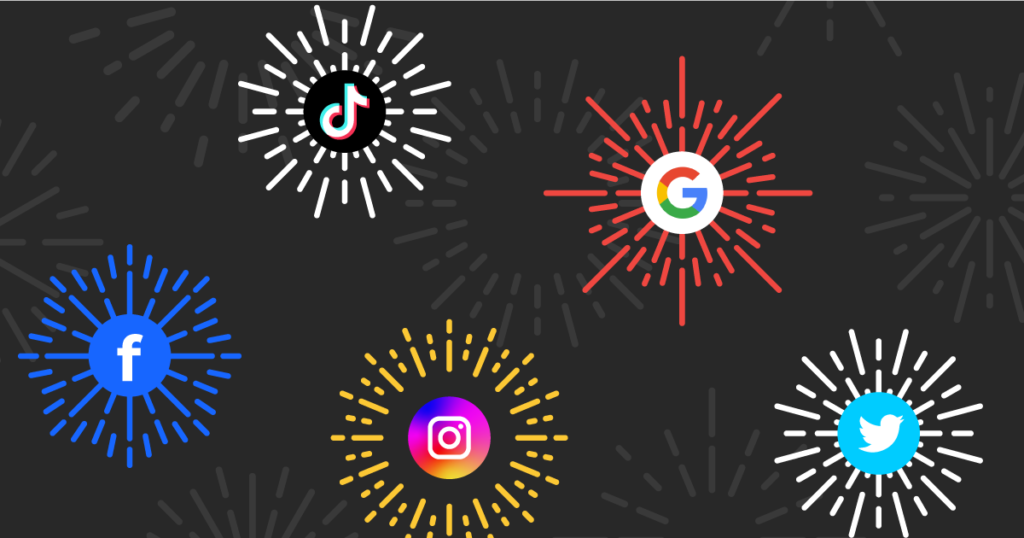 Before we jump into our favorite ads related to the Fourth of July, we'll take a quick look at some facts and figures related to Independence Day advertising. Here's what we know about consumer behavior and marketing for the Fourth of July:
As you prepare your own sales graphics and videos, it's important to be aware of these stats. Though planned spending will be on the rise for consumers, some businesses scale back or pause their advertising if they're not in one of the aforementioned main industries for Independence Day sales.
If you are a business that's looking to advertise over the Fourth, perhaps you'll draw some inspiration from the ads that we selected below.
Ad #1: "A Dream Delivered" by Budweiser
Since 2011, Budweiser has been in a partnership with Folds of Honor which has seen the beer brand donate $18 million (over 3,600 scholarships) for military dependents. In their 2017 Fourth of July ad campaign, they shared the story of the Williams family. Former military member Adam Driver delivered the news that Hayley Grace Williams (daughter of a former military member) was receiving a scholarship from Folds of Honor. Cue the waterworks for this one.
Year: 2017
Production Agency: Vaynermedia
Placement: Social Media (YouTube Pre-Roll)
Promoting: Folds of Honor partnership + Budweiser's limited release of their camo aluminum bottles
What We Liked: Sometimes celebrity endorsements feel disingenuous, but this one didn't. Loved Adam Driver's appearance, appreciated Budweiser highlighting their century-long support of the military, and was touched by the story of the Williams family. A great example of how to make an ad feel more like a story than a promotional tool.
Ad #2: "Declaration Descendants" by Ancestry.com
Another featured ad spot from 2017 was Ancestry's beautiful "Declaration Descendants" piece. Ancestry.com, in an effort to promote use of their online database to better understand our genetic history, compiled a room of descendants from signers of the Declaration of Independence. The subtlety that is used to show inclusiveness, diversity, and a shared human (and American) spirit was wonderfully executed in this ad spot. To make things even cooler? The ad is actually a recreation of the famous "Declaration of Independence" painting by John Trumbull.
Year: 2017
Production Agency: Droga5 NY
Placement: Social Media (YouTube Pre-Roll)
Promoting: use of Ancestry.com to identify family/genetic history + promotion of diversity and inclusion in America
What We Liked: In the midst of a divided America, Ancestry.com makes a statement that tips a cap to our past, while also inspiring a future that we all long for. It's hard to make even subtle political statements, but Ancestry.com masters it here. In the words of Ancestry.com's CEO Vineet Mehra, "one of the most powerful things we can do is show how connected we really are." You'd be hard pressed to see a sales ad that still feels as authentic and altruistic.
Ad #3: "Red, White, and Pabst Blue Ribbon" by Pabst Beer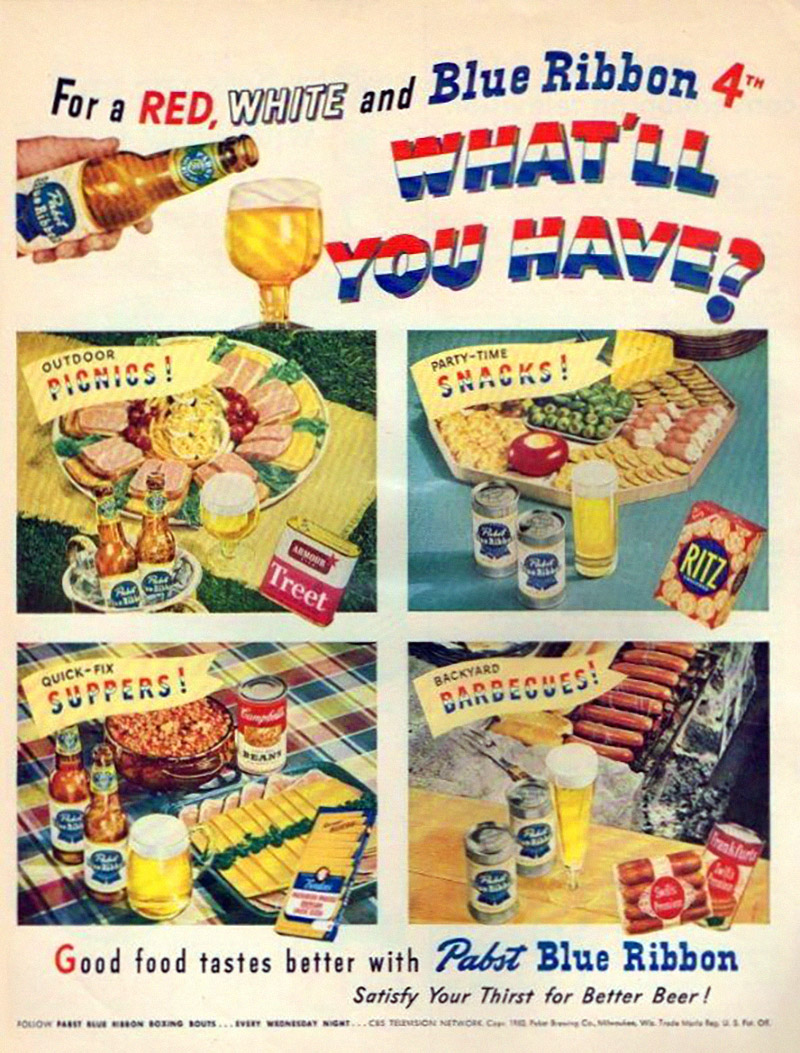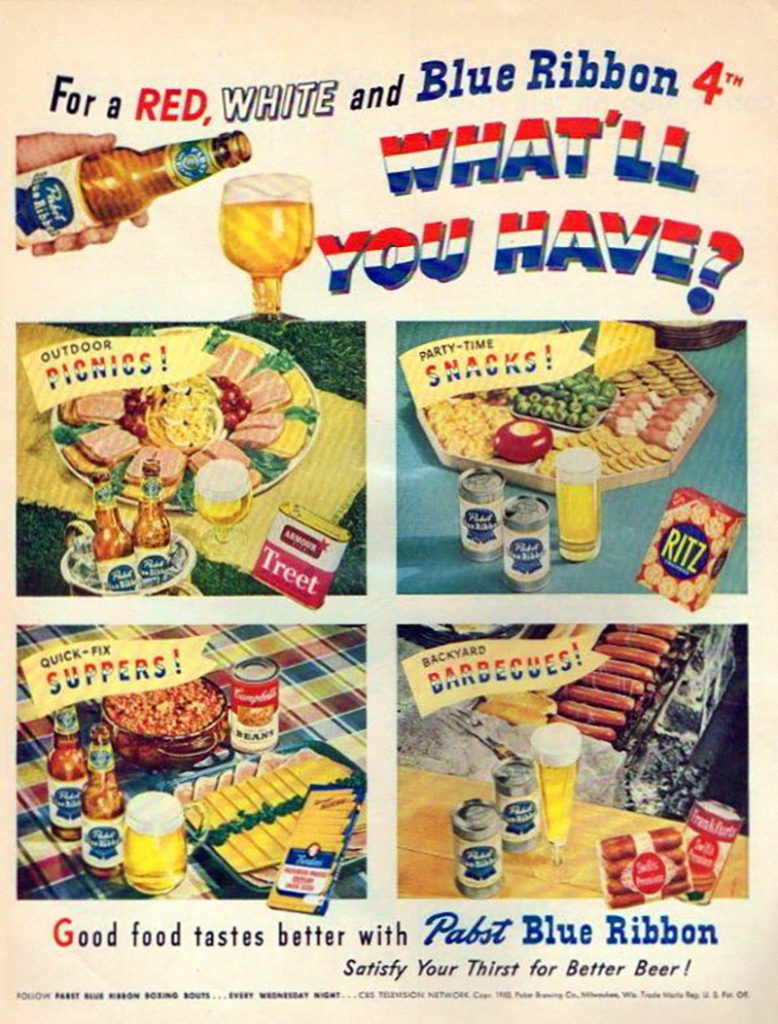 I had to use a throwback ad somewhere in this blog. Starting in the early 1950s, Pabst ran a series of "What'll you have" ads, with this 1952 Fourth of July ad being one of the favorites from the campaign catalog. Though Budweiser has dominated the stars & stripes branding, it was fun to see a notable campaign from a competitor beer in the 50s. We also loved the cross-promotion with brands like Ritz and Treet in this ad campaign, as a means of showing that PBR goes well with any Fourth of July meals or appetizers.
Year: 1952
Placement: Paper (Newspaper/Magazine)
Promoting: Pabst Blue Ribbon beer sales, to accompany your Fourth of July meal (whichever meal option it may be) + Pabst Blue Ribbon Boxing Bouts on CBS TV + Radio networks
What We Liked: if the illustrations alone weren't impressive, we love the thoughtfulness that went into showing the many possible pairings of PBR and associated brands. As the ad suggests – a nice, cold Pabst goes well in virtually every setting – from picnics to barbecues. While the red, white, and blue makes a strong appearance in this ad, it never overshadows the other imagery or PBR branding, which helps separate it from Fourth of July ads we're used to seeing now.
Ad #4: "Happy 4th Vine" by Lowe's
I had the utmost respect for content creators who used Vine as their main platform. Why? Because they mastered an art that us advertisers constantly deal with: having to make a memorable impression within a short amount of time. Vine (RIP) was a video-sharing social media network of the early-mid 2010s that had a 6-second maximum for videos. Lowe's created this vine (that was then shared on other social platforms) that displayed various tools, hardware, and accessories blowing up into fireworks. Nothing flashy, nothing high-grade commercials or animations, just a strong & topical visual to promote their products.
Year: 2013
Placement: Social Media (Vine and corresponding platforms)
Promoting: Lowe's tools & accessories (general brand awareness + a Happy 4th of July message)
What We Liked: look no further than the Twitter comments to see how this was received. Comments like "who thinks up these things?? They need a raise" help show the overall feeling of admiration that we get from watching a low-budget, but cleverly crafted concept come to life. On Vine, this had over 6,900 likes, 1,500 ravines, and 288,000 loops. Pretty good exposure for a free spot. Sometimes your Fourth of July ad spots or content don't need to be promoting a sale – they can be viewed as a good time to build awareness and engagement with your brand, which this accomplishes seamlessly.
---
As your team prepares for your social media ads or video content, we hope you found these Fourth of July ad examples inspirational. If your company is one of the key Independence Day industries (food, outdoor, recreation, fireworks, automotive), consider investing some time and money into a social media campaign to re-engage your audience and/or promote a sale.
If you'd like to have a discussion with our team about creative strategy or other digital advertising pieces, please reach out! We'd love to talk through your budget and help build a custom marketing plan that makes sense for your business. Thank you for reading our blog & enjoy your Fourth of July celebrations!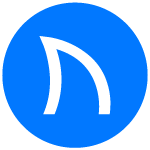 Ready to grow FASTER? Let's Talk!
Interested in having us help you grow?