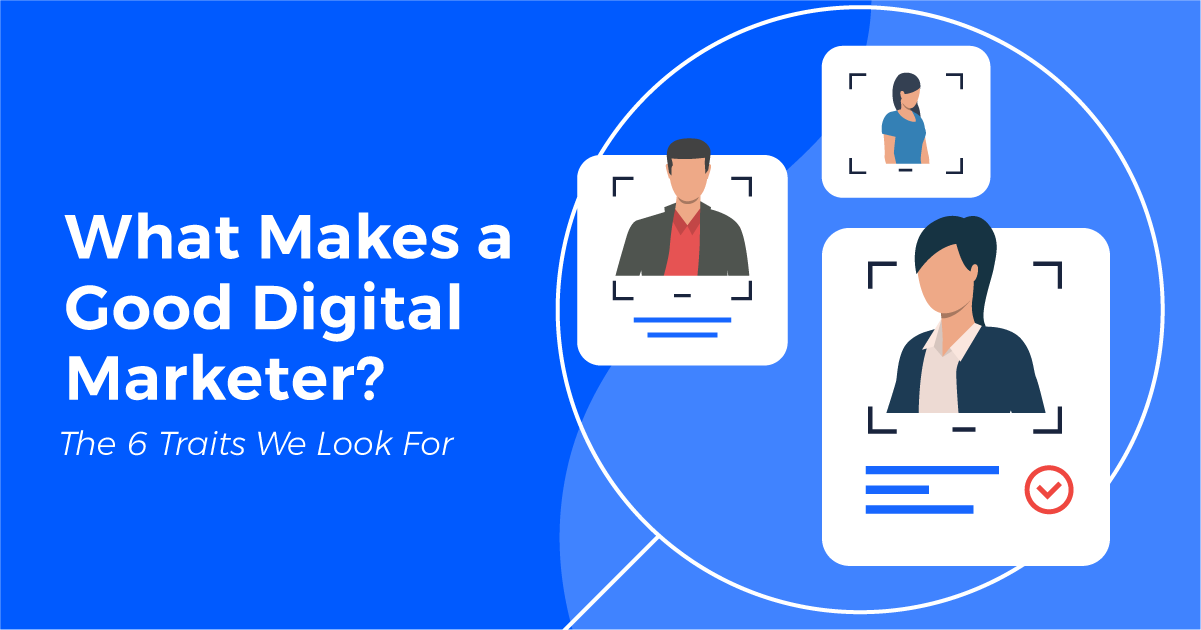 What Makes a Good Digital Marketer? The 6 Traits We Look For
Agencies and in-house marketing departments alike are in search of good digital marketers to help grow their business. But whether you're a recruiter or a prospective candidate, you may be wondering: what traits define that?
With the expectation of over 6 billion internet users by 2027, it's no wonder the demand for digital marketers is continuing to rise. In fact, LinkedIn lists the "Digital Marketing Specialist" role as among the top 10 most in-demand jobs in 2023.
Our digital marketing agency has been searching for strong digital marketers to fill our Digital Marketing Strategist role since 2013, when we first started. Over the years, we've been able to identify traits to look for, and today we're sharing that with you.
Let's dive in!
#1 – Strong Communication Skills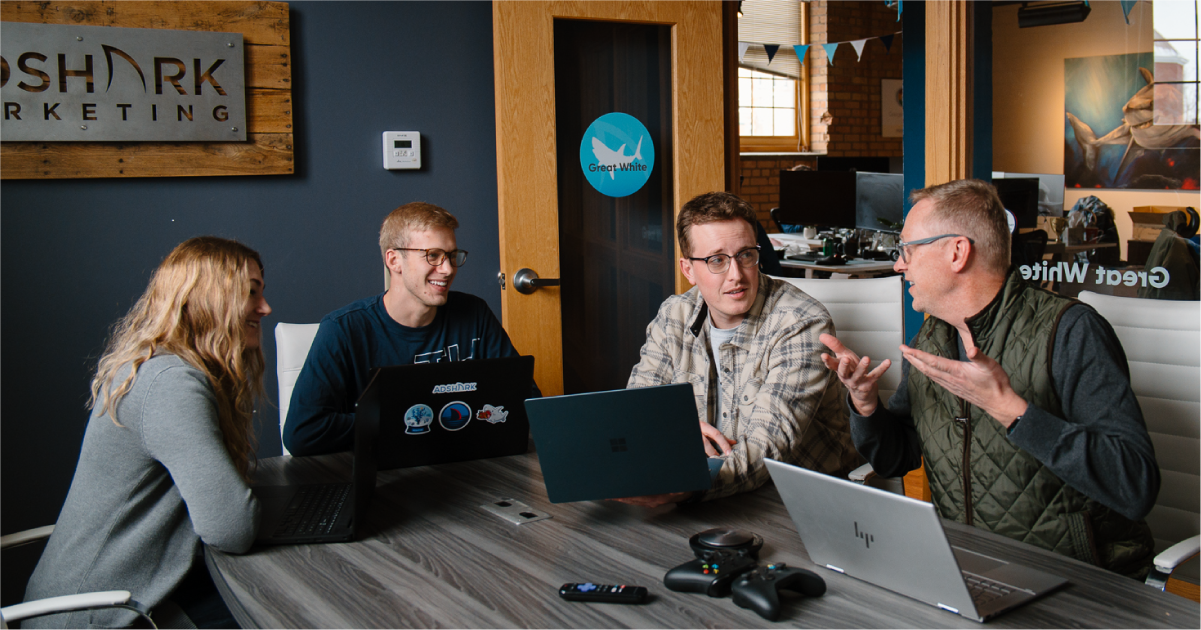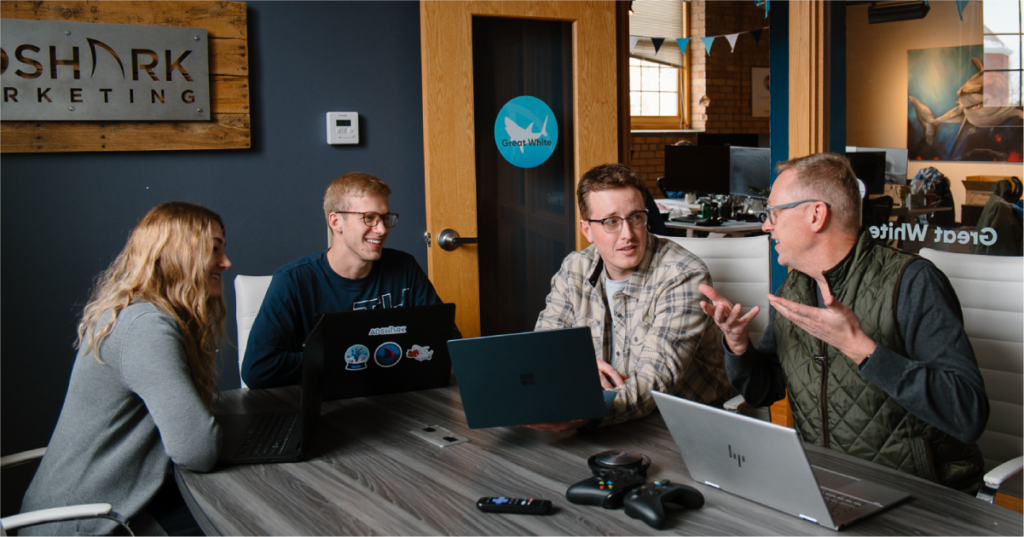 The makeup of some agencies and in-house marketing departments allows for digital marketers to hide in their computers. Great marketing agencies and departments, however, understand that their digital strategists need to possess strong written and verbal communication skills to excel.
Examples of Communication Skills at Play:
Presenting data and findings, and simplifying terms for all levels of digital knowledge to understand
Writing emails to clients or stakeholders that help clarify digital projects
Developing reports or dashboards that explain data to company stakeholders
Collaborating with creatives, web teams, and traditional marketers on digital projects
Establishing rapport with clients and other stakeholders to build trust in the work that is being done
Writing ad copy that inspires consumer action (clicks, video views, etc.)
#2 – Ability to Recognize Patterns
When you have a career in digital marketing, you will have access to an unbridled amount of data and numbers. The best digital marketers are able to discern which data aligns with their key objectives, and can make decisions based on the data they are presented. Pattern recognition is an important skill that you can identify at a very young age, and when nurtured, can set a student up for a successful career in digital marketing.
Examples of Pattern Recognition Skills at Play:
A/B testing digital marketing campaigns and assessing which variables led to an increase (or decrease) in results
Analyzing campaign data to see common trends in top-performing campaigns
Reviewing ad creative (imagery, video, copy) and assessing why certain creative outperformed others
Diagnosing data and metrics and pulling the most relevant data into reports for clients or other stakeholders
Looking at year-over-year reports to see why conversion numbers have increased or decreased
Consuming data from digital campaigns and using it to make improvements to campaigns that will help increase overall results
#3 – Resourcefulness and Passion for Research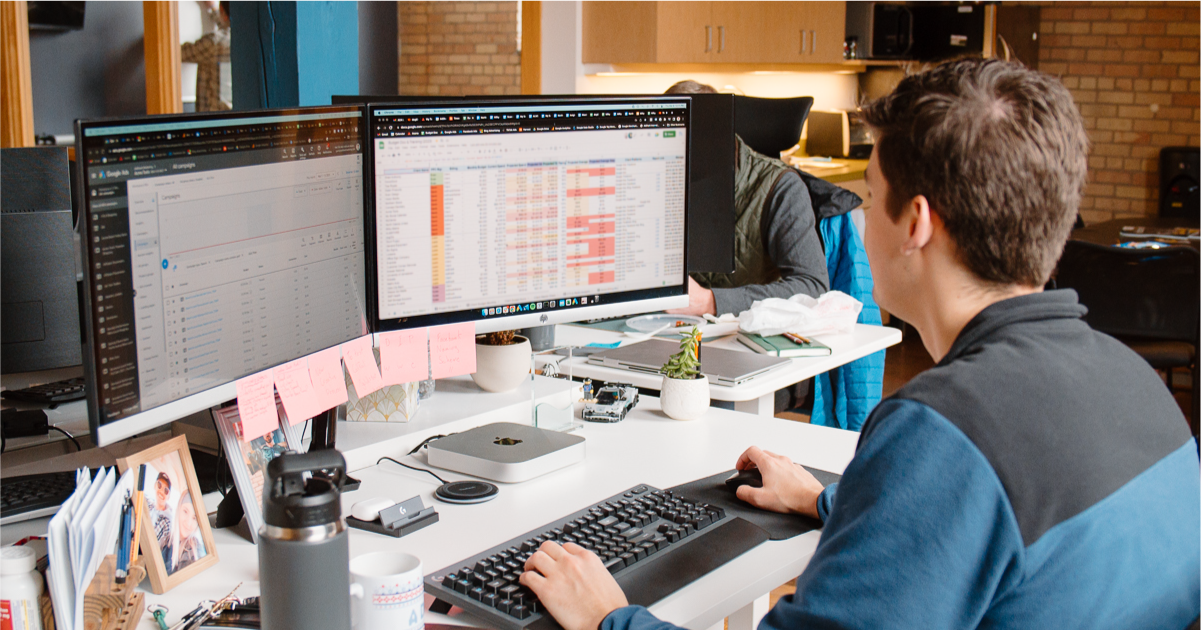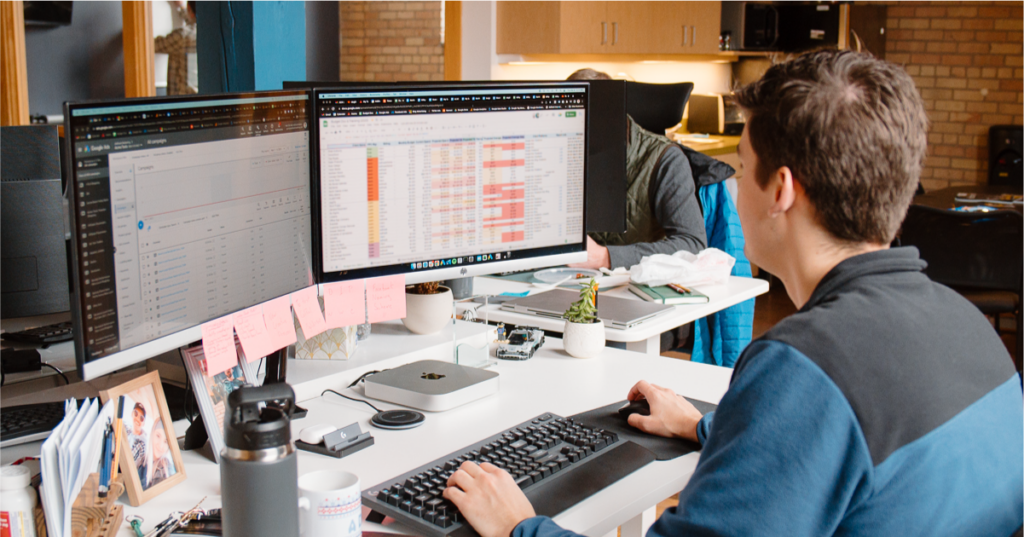 If you take a sampling of 100 different job descriptions for a "digital marketing" role, I would imagine at least 80 of them would identify autonomy as a desired skill. The other 20 probably just forgot to put it on there. But, you can't achieve autonomy without the ability to be resourceful and take advantage of research tools at your disposal. I mean, we live in the era of Google and YouTube – what can't you learn if you're searching hard enough?
Examples of Resourcefulness at Play:
Utilizing keyword research tools to set up PPC campaigns
Learning about new campaign types on Google by reading through Google's provided resources
Scanning Reddit Threads to see if other digital marketers have experienced similar problems that you're experiencing
Watching YouTube videos to learn how to set up conversion tracking through Google Tag Manager
Subscribing to digital marketing newsletters to receive updates on trends to look out for (subtle plug – subscribe to AdShark's)
Taking advantage of Google's Certification programs and Meta's Certification programs to learn more about these key digital marketing platforms
#4 – Attention to Detail
The devil is in the details, especially if the "devil" is boosting your return on ad spend. Every job asks for you to be "detail-oriented" but let's be honest, not every job needs that. Digital marketing jobs do. If you're not closely paying attention to details (of which, there are quite a few), you may risk completely submarining your campaigns and infuriating your stakeholders.
Examples of Attention to Detail Skills at Play:
Reviewing Google Ad campaigns to identify low-quality keywords that you should turn into "negatives"
Monitoring ad copy on paid search and paid social campaigns to ensure there are no spelling or grammatical errors
Ensuring that you have the right budget settings on your campaigns – closely look for daily budget vs. lifetime budget
Making sure your targeting settings are correct and not serving your ads to geos that are outside of your client's ideal radius
Making sure meta descriptions and title tags on your web pages are set to the correct limits, and are not being truncated
Monitoring campaign results to identify if performance drops are an indicator of campaign changes or conversion tracking issues
#5 – Understanding of Human Behavior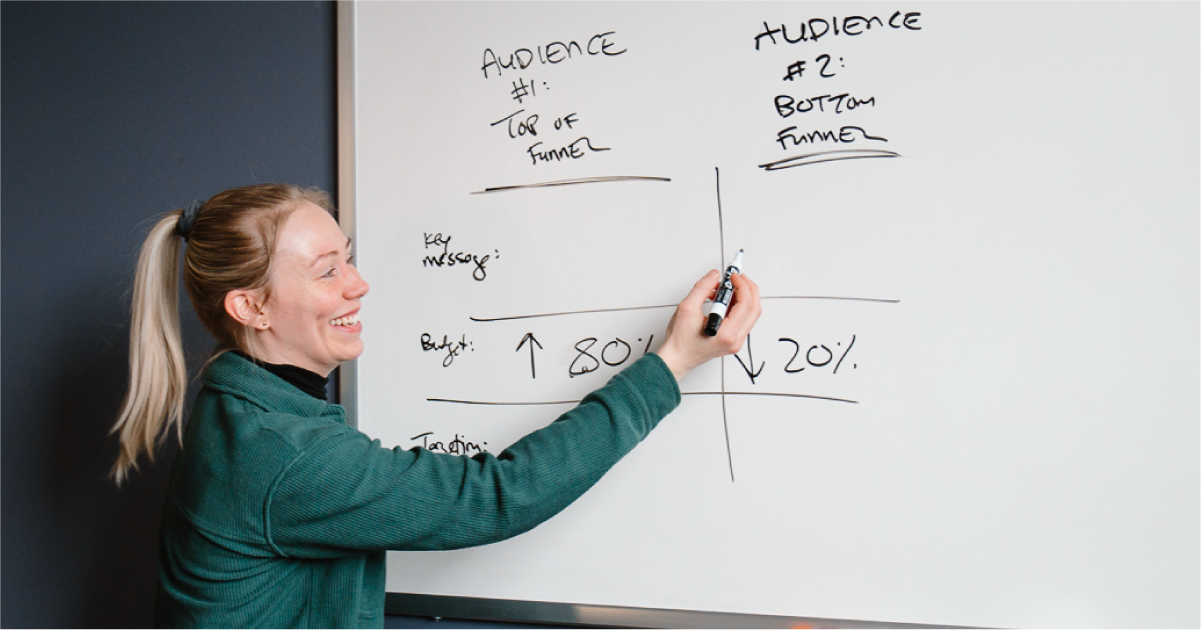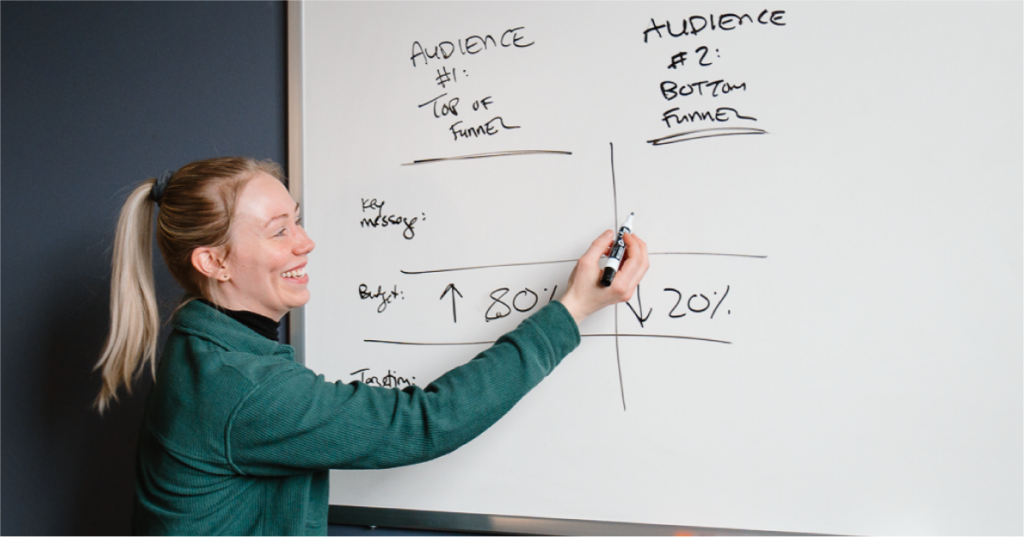 This may be the hardest trait to spot in an interview setting, but is absolutely the most crucial in separating good marketers from average marketers. The venn diagram between marketing and psychology should have "focusing on human behavior" in the middle circle. Digital marketers need to be in-tune with the problems a target audience faces, and how their product or service can solve them.
Examples of Understanding Human Behavior at Play:
Developing key messages to be used in ads that satisfy a consumer's needs, wants, or desires
Identifying interests, behaviors, or demographic characteristics that would indicate someone may be interested in your product or service
Writing or presenting a clever hook to get your social media viewers to stop their scroll and pay attention to your ad
Researching top-performing ads on Facebook or TikTok to determine why those ads performed better than others
Analyzing click-through rates and engagement rates in your own ads to see which variables influenced certain ads performing better than others
Helping clients identify their true value propositions, or which parts of their product or service should be focused on for specific campaigns
#6 – Desire to Produce Results
I could have summed this final trait with the word "drive," but it's really more than that. A lot of people have drive, but where are they driving towards? The best digital marketers are not driven to produce pretty ads, helpful reports, or additional client services. They're driven to help the business that they are marketing for GROW. A drive to produce strong results is the absolute most important trait of good marketers.
Examples of a Desire to Produce Results at Play:
Not being satisfied with campaigns hitting industry benchmarks -but looking to continually find ways to increase clickthrough rate and ROAS
Knowing when to bring up the conversation of increasing ad spend to help scale performance
Staying in-tune with trends related to top-performing ad creative, and making meaningful recommendations to improve graphics & videos being used
Pushing to see year-over-year growth on data reports by implementing meaningful changes to campaigns
Knowing when to stop running certain campaigns or spending ad dollars on certain platforms that are not leading to strong results
Being proactive instead of reactive when it comes to implementing changes and making recommendations to your client or stakeholder
---
Searching for a strong digital marketer to grow your business can be a daunting task. If you're interested in learning more about what an agency can do for you, please contact our team. We'd be happy to introduce you to one of our Digital Marketing Strategists to start growing your business! Otherwise, if you're a recruiter or candidate that's looking to define or refine your skills – we hope this blog helped. Thanks for reading, and stay tuned for more digital marketing content to come!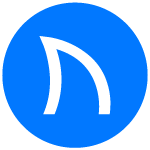 Ready to grow FASTER? Let's Talk!
Interested in having us help you grow?