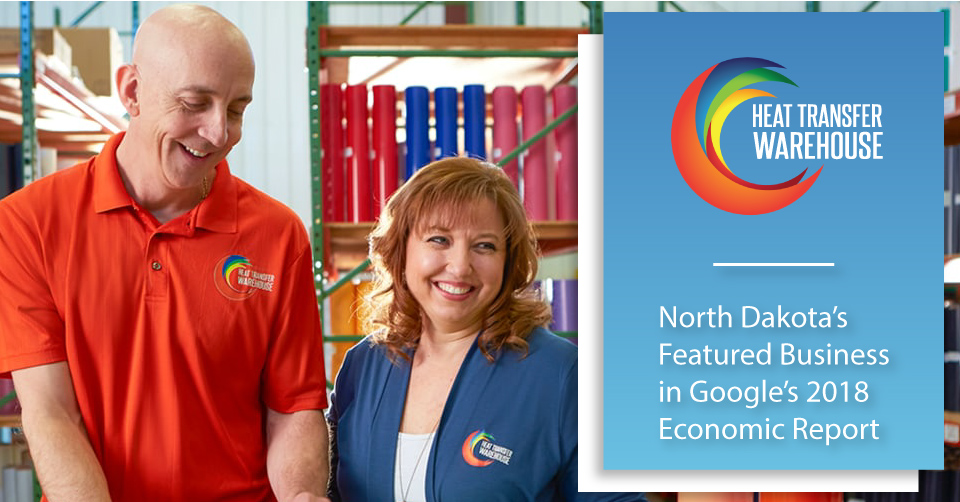 AdShark Client Recognized as Google's Featured Business – 2018
Every year, Google publishes a collection of success stories to highlight 51 businesses (50 states plus Wash., DC) that have shown great success in growing through digital marketing.  Google wants to share these businesses' success, history, inspiration, growth, and community impact.
In February of this year, Google's product marketing manager reached out to AdShark to deliver some great news and invite Heat Transfer Warehouse's founder, Kirk Anton, to the Google headquarters in California for a Google Business Meetup Event:
"We're fascinated by Heat Transfer Warehouse's story, and if it's of interest, we'd love to have them as the North Dakota spotlight. As their agency, we were hoping you could present this opportunity to them."
Adrian Kimmok
Associate Product Marketing Manager
Google, Inc.
Heat Transfer Warehouse, a leading e-commerce supplier of Heat Transfer Vinyl, was selected as 1 of 51 other businesses in the nation that exemplify success in "using the web and digital tools to grow".
Since their founding in 2010, they've seen early success and quickly made a name for themselves throughout the Fargo-Moorhead area by being avid supporters of giving back to the community. 
In 2013, Heat Transfer teamed up with AdShark Marketing to try digital marketing for the first time.  On the first day of implementing the Adwords strategy, they had orders over $700.  It was then that Kirk realized how impactful online advertising could be for this business.  With the AdShark's executing on a digital strategy, Heat Transfer began to grow very quickly.  There was even a point where Kirk had to tell the AdShark's to pull back because he couldn't grow their team fast enough to handle the sales volume.
"The company today is on a "hyperbolic growth curve,"
Kirk Anton
Heat Transfer Warehouse
Founder
With the help of AdShark's e-commerce expertise, Heat Transfer Warehouse has averaged 70% growth year over year for the last four years and has grown their revenue by over 750% since the AdShark team and Heat Transfer Warehouse first started working together.  In the early days, Heat Transfer had just a few employees, now they have over 40 employees and four warehouses. They serve over 85,000 customers across the globe and have their offices located in: Florida, Kentucky, Nevada, and of course the Fargo, North Dakota headquarters.
"They have averaged 70 percent growth over the past four years, and have gone from "two people and their dog" to a forty-person team."
AdShark Founder to Attend Google Business Meetup
As an added bonus Google invites those selected for the report and a guest out to Mountain View, California to connect with other featured businesses, meet with Googlers in-person, and hear the latest on product innovation, workplace culture, and other digital trends.
Kirk and Tricia Huson (HTW Co-founder), being long-time clients were extremely generous and invited our own Founder, Rick Berg to attend the event alongside Kirk!  The Grow with Google Business Meetup takes place over 3 days on June 13th-15th and should be an event to remember.
Our founder Rick is ecstatic and thankful for the opportunity to visit the Google HQ and stated,
"I'm super excited to have Kirk, Tricia and the Heat Transfer Warehouse team be recognized for the incredible growth, impact and progress they've made in the last few years, they definitely deserve it!  I have to admit though, I'm almost just as excited to get to go with and hang out on the Google campus!"
"It's an honor to have a company like Google highlight one of our clients.  Especially because Heat Transfer Warehouse was our very first client and Google Adwords was the ad platform our company started on.  A few months later we became the first Google Partner in North Dakota.  Since then Kirk, his team, along with our PPC Specialists have invested heavily in Google Ads and digital marketing as a whole, so it's really cool to see Google recognize companies like this that have relied so heavily on them to grow."
"I'm super happy for the Heat Transfer team and selfishly am very proud of the work our team put in to help make this happen"
Congratulations to our friends at Heat Transfer Warehouse for all their amazing Culture Driven Success!
You can view the full Google report & story here: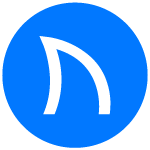 Ready to grow FASTER? Let's Talk!
Interested in having us help you grow?