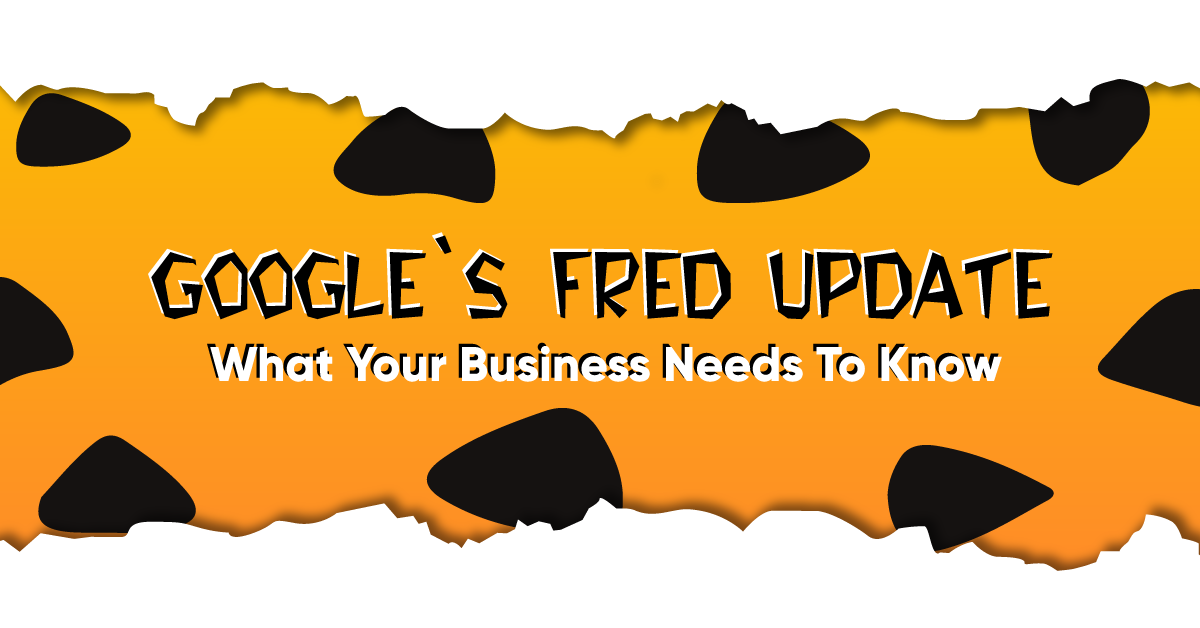 Google's Fred Update: What Your Business Needs To Know
When Google releases an update to their search algorithm it impacts search engine optimization (SEO) strategies that impacts everyone and keeps the SEO community, along with webmasters and web owners, on their toes. On March 8th, 2017, the Google Fred Update definitely did more than that. The unconfirmed Google ranking update 'Fred' was released and stirred up the SEO world. (Yes, you read that right. The update has been unofficially called 'Fred'.) The Google Fred Update shouldn't be taken lightly.
 [ctt template="9″ link="ZaXg1″ via="no" ]SEO algorithm updates can affect SEO campaigns and drop website traffic significantly.[/ctt]
The Google Fred Update has caused some panic because some cases reported a 90 percent loss in website traffic from organic search. Additionally, a recent poll conducted by Search Engine Roundtable found that 44.2% of websites were impacted in some way by the Google Fred Update. 
Why the name 'Fred'?
The name 'Fred' was named by Gary Illyes, Webmaster Trends Analyst at Google, as Search Engine Land's news editor, Barry Schwartz, asked Illyes to name the update that the SEO community was experiencing, in which, Illyes replied:
sure! From now on every update, unless otherwise stated, shall be called Fred

— Gary "鯨理" Illyes (@methode) March 9, 2017
What is the Google Fred Update?
The Fred Update by Google for SEO was initially thought and speculated to be an update for cleaning up the practices of using spammy website links to increase domain authority. This, in theory, would increase rankings in the Google search results. However, on March 13th, 2017, Barry Schwartz determined the update did more than just that. He and his team reviewed over 100 different websites reportedly impacted by the Google Fred Update. The review found that the update generally targets ad-heavy, low-value content sites that focus on generating revenue instead of providing help or useful information to their users.  Schwartz explained further that 95% of these websites had two things in common:
Primarily 'content' driven style sites (blog formats or news-like sites)

Heavy focus on ads and ad placements on the site versus content
However, since some webmasters informed Schwartz that they removed their ads altogether from their website, he theorizes that the Google Fred Update isn't new, but the algorithm weight was increased and intensified as about this time last year. Google removed the policy of limiting three ads per page for Google AdSense users. Therefore, it is believed that Google now is just enforcing it through their algorithm, instead of through their suggested best practices guidelines.  
Why was the Google Fred Update created?
The Google Fred Update was created because Google wants to benefit their search users by ranking user-friendly websites and providing relevant information to them based on their search queries. Google doesn't want users to be tricked by "black-hat" SEO techniques that cause poor user experience websites to be ranked high on the first page of the search results, yet deliver nothing, except a bad and frustrating user experience.  Again, Schwartz explains that the Google Fred Update negatively impacts the types of websites that are "ad heavy, low-value content sites." This means the update generally affects websites that are typical 'affiliate-based' or 'affiliate marketing' styles or just provide a poor user experience on their websites to increase 'clicks' on ads to generate revenue.  Therefore, Google is trying to eliminate these ad heavy, low-value content sites and establish a new 'standard' and 'expectation' for websites, to establish a new best practice for websites and web design.
What does the Google Fred Update do?
Most of us –if not all of us–have come across "spammy" websites while searching the internet. We can agree they're irritating since they don't usually provide the information or solution we're looking for in the first place. This is where the Google Fred Update comes in. It puts a stop to website traffic on websites that have a sole purpose of maximizing revenue by gaining web traffic. By not allowing these not user-friendly websites to rank higher in the search results pages, users are less likely to click on them.
How do I know if my website was affected by the Google Fred Update?
Did your website unexpectedly drop in website traffic or keywords between March 5th and the 20th of 2017? If it didn't, then your website was more than likely not affected by the Google Fred Update. However, even if it didn't affect your website, have the update still serve as a warning to your business. The websites that experienced the impact of the Google Fred Update, reported traffic loss to their website of 50% or higher, and in some cases, websites saw a 90% traffic drop to their websites.
Do I need to be concerned about the Google Fred Update?
Being aware of any update Google puts out is beneficial because they can potentially affect SEO campaigns and drop website traffic significantly. We can assume the Google Fred Update won't be the last one, so it's important to at least be aware of what's going on.
However, what all marketers and site owners can learn from the Google Fred Update is your business should be focused on your website's:
User experience

Balance between ads and content

Content (must be high quality)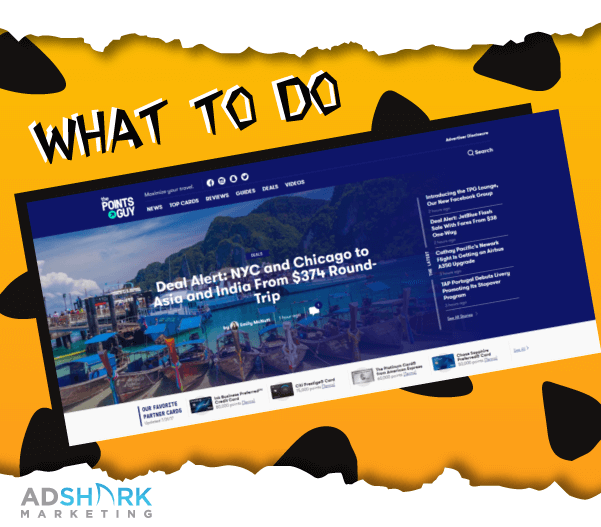 How to recover from the Google Fred Update
1.) Have A User-Friendly Website Design
All great websites have user-friendly designs that clearly help users navigate to the desired information. This includes a clean navigation and appropriate category structure. Likewise, they also have possible supplemental links with 'top content' area of clean distinguishable design.  Above are screenshots from The Points Guy and FaadooEngineers websites. The Points Guy website is clearly achieving the clean user-friendly website design objective compared to the FaadooEngineers website.
2.) Achieve Ads-to-Content Ratio Balance
Websites affected most likely by the Google Fred Update are ones that look similar towards the FaadooEngineers.  As you can see, FaadooEngineers ads are the most prominent feature on the site, not its content. There are three ads 'above the fold (everything you see at first when you visit the website homepage before having to scroll down) and this is not recommended.  The Points Guy website is designed clear-cut and it has just one ribbon advertisement for the credit cards. They also focus more on affiliate linking and revenue instead of just strictly advertising. The balance that The Points Guys achieves is what is meant by having an ad to content ratio balance.
3.) Use Specific-User Content, Not Purely Keyword Content
There's nothing wrong with having content that is keyword optimized, as long as it's user-specific and not just purely keyword content targeted. The Points Guy website has clear-cut headlines and content of what the articles are about. Likewise, they also clearly answer questions to topics in the industry about points in traveling.  Oppositely, the headlines for FaadooEngineering are relatively broad. They easily could be more specific and presented more prominently (like 'above the fold' instead of below all the ads). Likewise, it could also have more of a central home page of where to go or what to do next for the visitor or user.
4.) Do Not Duplicate Content
There has been a common practice among industry leaders to 'recycle' either unsuccessful or slightly successful content for the sake of drawing more traffic and users to their website. Recycling articles are essentially just copying and pasting an old article or blog post and only changing the date. This process will eventually impact your website negatively, as Google may not know which page it should rank for selected keywords or phrases on your website. Your website may even receive a duplicate content penalty, which prevents your website and content from being ranked or listed high in the search results.
5.) Develop a Healthy Domain Authority
Your website exists for a purpose other than just making money from ads or affiliate marketing, and Google should be able to get the impression of this. Your website needs a healthy domain authority, consisting of legitimate websites linking back to your website, a social following, and your website linking back to other healthy domain authority websites. All of this helps distinguish your website from 'spammy' websites that try to solely generate traffic for clicks and revenue generation.  

In conclusion
Businesses that have established their 'web presence' on the Internet should be immune to the Google Fred Update. However, websites can be impacted if they don't have a strong presence or look spammy to Google. Smaller businesses or non-profit, charitable sites can sometimes struggle with this. If you feel like your site has been impacted, even when it's not an "ad heavy with low content" site, try reviewing and applying these five suggestions above to your website and its content.
Remember, every business must continue to create great website content that's aligned with search intent, implement user-friendly designs, and provide great website aspects. If not, many troubles can come about.
The Google Fred Update is just one of the many updates that Google makes to its algorithms to meet the needs, wants, and desires of its customers. Understanding each released update helps your business stay ahead of the game and potentially saves time and money.
Yabba-Dabba Doo!
Additional questions
Has your website been affected by the Google Fred Update? Leave your experience in the comments section below or ask any question you have about this update.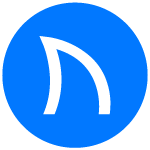 Ready to grow FASTER? Let's Talk!
Interested in having us help you grow?