Heat Transfer Warehouse Case Study SEO
Heat Transfer Warehouse is a leading e-commerce wholesale supplier and distributor of heat transfer materials.
They distribute a wide variety of heat transfer products and custom transfers across the globe.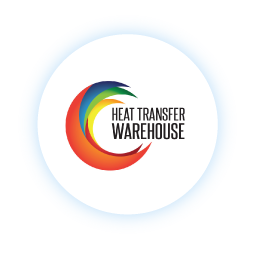 Working with the team at AdShark is liking working with your friends, they truly care about how your business is doing.
Kirk Anton - Heat Transfer Warehouse

 Like many businesses we've worked with, Heat Transfer Warehouse didn't know where to begin with SEO. They were familiar with some of the fundamentals, but they didn't know how to approach optimizing their website.  From not placing much of an effort in optimizing their website, we saw a number of high priority issues and opportunities for Heat Transfer Warehouse.
Our strategy for Heat Transfer Warehouse consisted of cleaning up their technical issues, optimizing their website structure through the category and product pages within platform constraints, optimizing main elements and pages, and guiding the client through a large website migration project.  Through working together, we were able to increase and maintain key visibility for a number of top search terms and help minimize any effects of a complete re-platform of their e-commerce store.  
Through our efforts, Heat Transfer Warehouse has increased 422%  in organic web traffic in 3 years, 382% in organic revenue in 3 years, and received the #1 ranking in search engines for their top keywords.
Ranking in top search queries
for main keywords
Increase in organic
web traffic in 3 years
Increase in organic revenue in 3 years
Are you ready to get started with us?