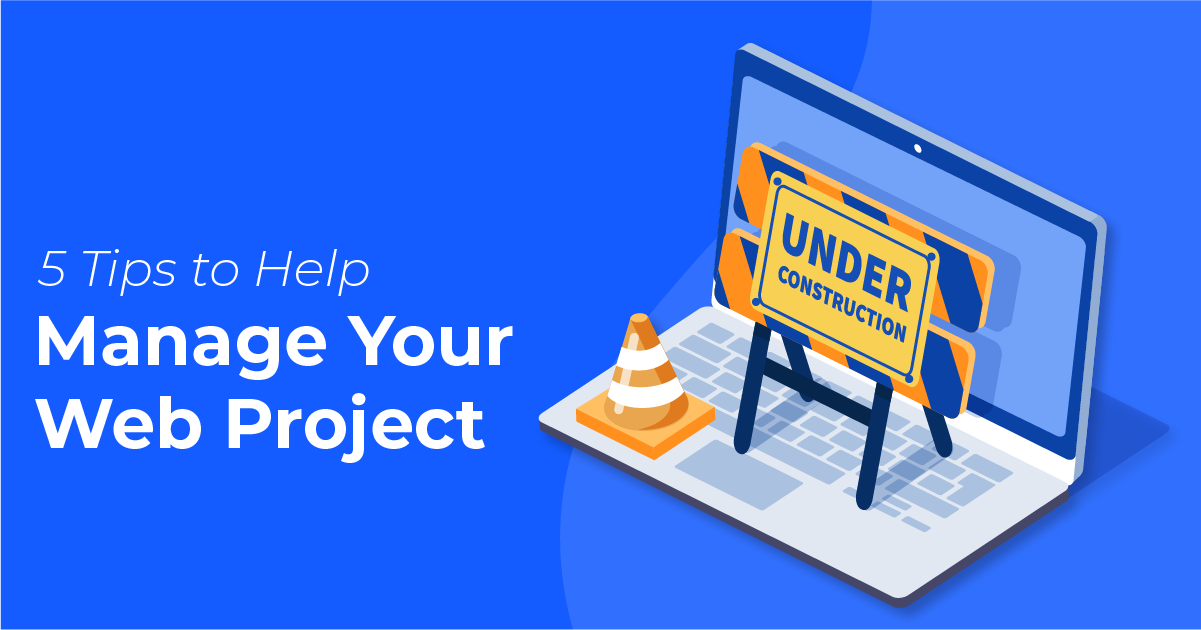 5 Tips to Help Manage Your Web Project
Construction rarely, if ever, happens in the expected timeframe. As a result, restaurants delay their opening, apartment dwellers have to find substitute living accommodations, and millions of people get frustrated by road detours. For many eCommerce and lead gen companies alike, new websites are much like construction projects.
How many times have we heard companies boast "new website coming soon," and months go by with limited progress? At AdShark, we've built over 100 websites in the last 8 years and have learned a thing or two about managing web projects. Namely, we've learned how to help them move more efficiently.
In today's blog, we're sharing our 5 most helpful tips that will keep your web project moving efficiently. Let's dive in!
Tip #1: Schedule a Recurring Progress Meeting
Accountability is important for everyone: from web agency to client. We would recommend setting a weekly or twice-a-month meeting time to check in on action items and progress. If you've done your work, these meetings should be able to be no longer than 30 minutes in length.
Here's a loose agenda:
Action Items From Last Meeting
Content Updates
Design Updates
Development Updates
Next Steps / Action Items
We've seen the implementation of recurring meetings do wonders. Not only does it enforce accountability on both parties to follow-through on action items that are discussed, it allows for smooth communication for collaborative projects. It also mitigates any chance of misalignment when it comes time for launch.
Tip #2: Build a Sitemap & Written Content Template Prior to Designing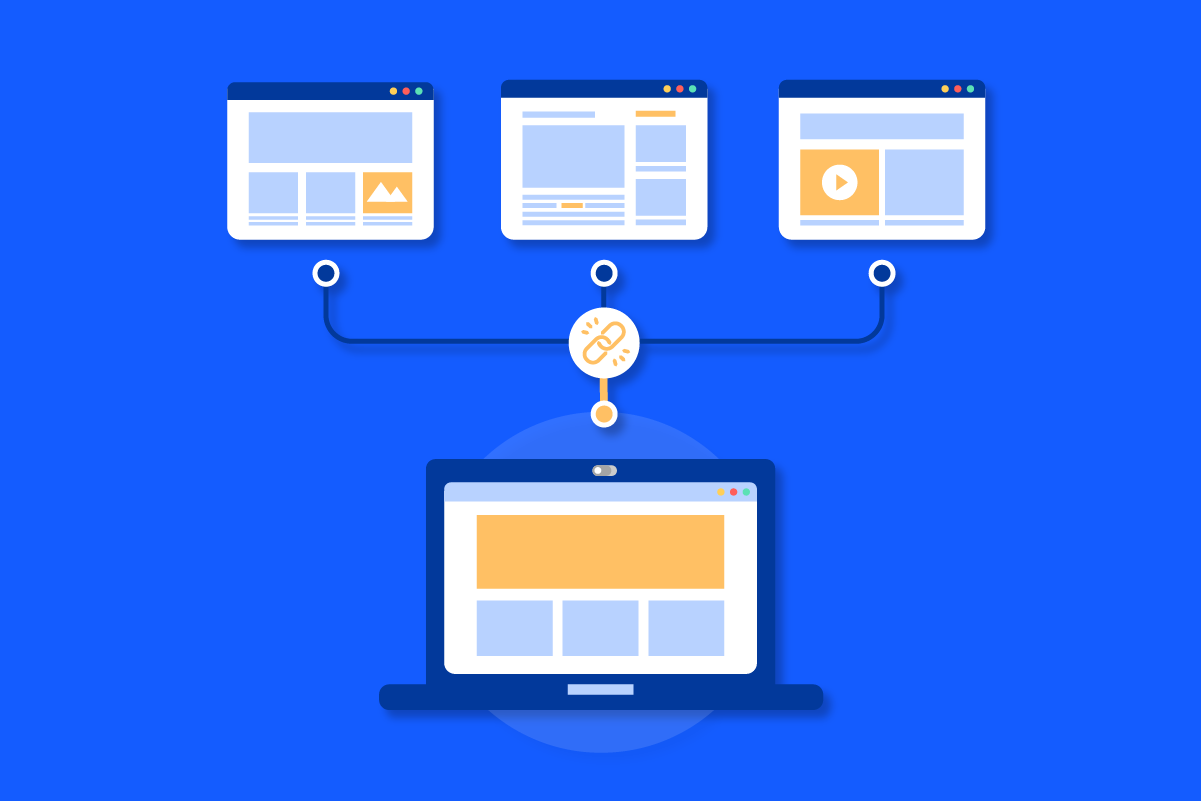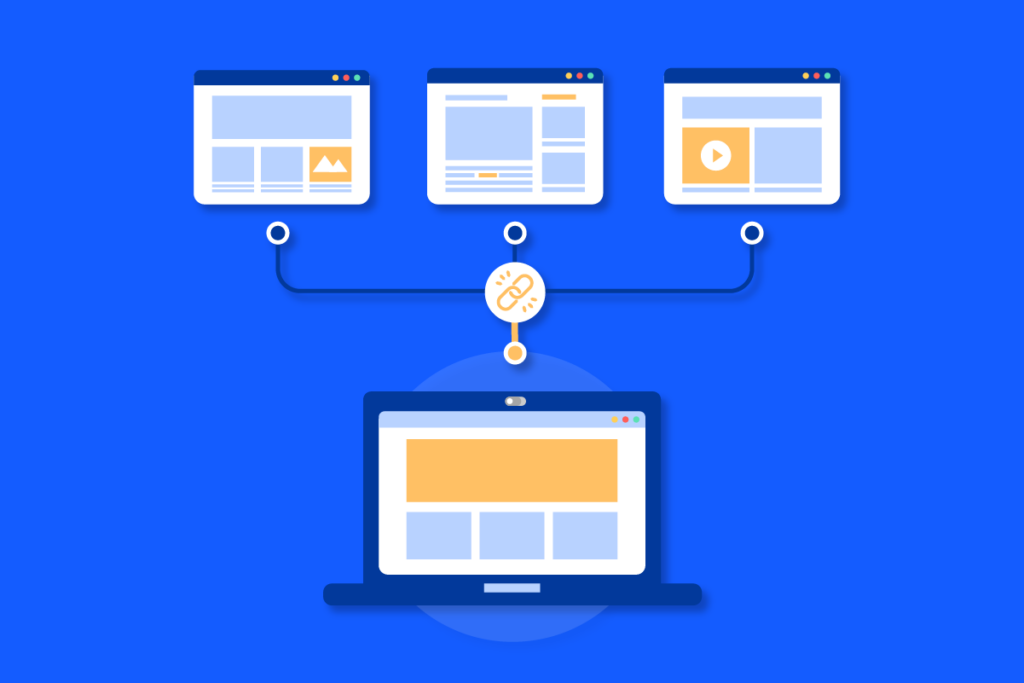 A sitemap is a rough outline of web pages that you plan to include with your website. This will help the web content writer have an accurate picture of which pages they'll need to develop content for. Also, when done effectively, it will ensure that you have a strategic plan for your web pages that considers both user experience and SEO.
How to Build a Sitemap:
(if applicable) Review current website's pages and determine which are most valuable. Consult your Google Analytics data to help determine this.
Conduct keyword research as it relates to services or product categories to identify which pages to add, alter, or remove.
Identify your main/parent pages (linked from the menu) and sub-parent or inner pages (linked to from your parent pages, or as dropdowns from the menu)
Most all websites will want to include some semblance of the following:

Home
About
Services (or Product Categories)
Individual Services (or Products)
Contact

Don't forget to consider a Privacy Policy, which is increasingly necessary for online businesses.
Once a sitemap has been built, it can be used as a guide to writing your content for individual pages. We have really benefited from creating content templates which will outline the following:
Title text
Paragraph text
buttons/CTAs
Headers
Photo/video content blocks
Ultimately, the goal is to organize your content and make things even easier for your designer (whether your site will be designed by a web agency or an internal source).
Tip #3: Design Your Home Page and One Inner Page to Start
It's easy to feel excited about a design and want to just keep applying them to more pages. However, we've seen this route come back to haunt us if/when a stakeholder determines they're not fond of the design.
Make things easier for yourself by beginning with a home page design. Once you have a direction you think will work, apply it to another inner page (perhaps a service page or About page). Then, solicit feedback from your decision makers to ensure that they are happy with the direction before continuing to progress.
Extra advice: we like to layout our mockups in Adobe XD. Figma is another good choice. This makes it easy for reviewers to leave comments directly on parts of the site, instead of trying to understand their feedback through a bulleted list over email.
Tip #4: Limit Your Web Project Team to About 5 People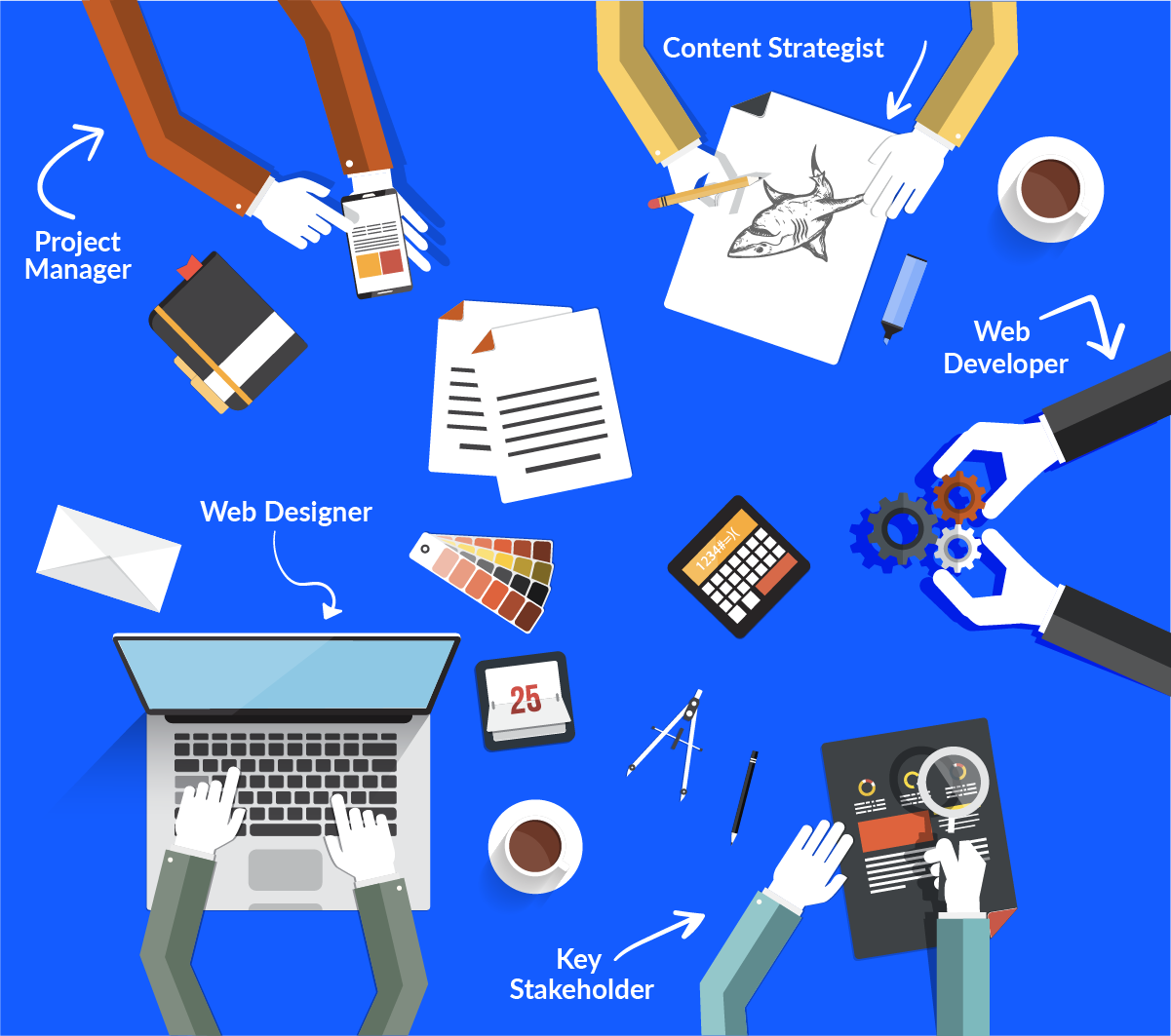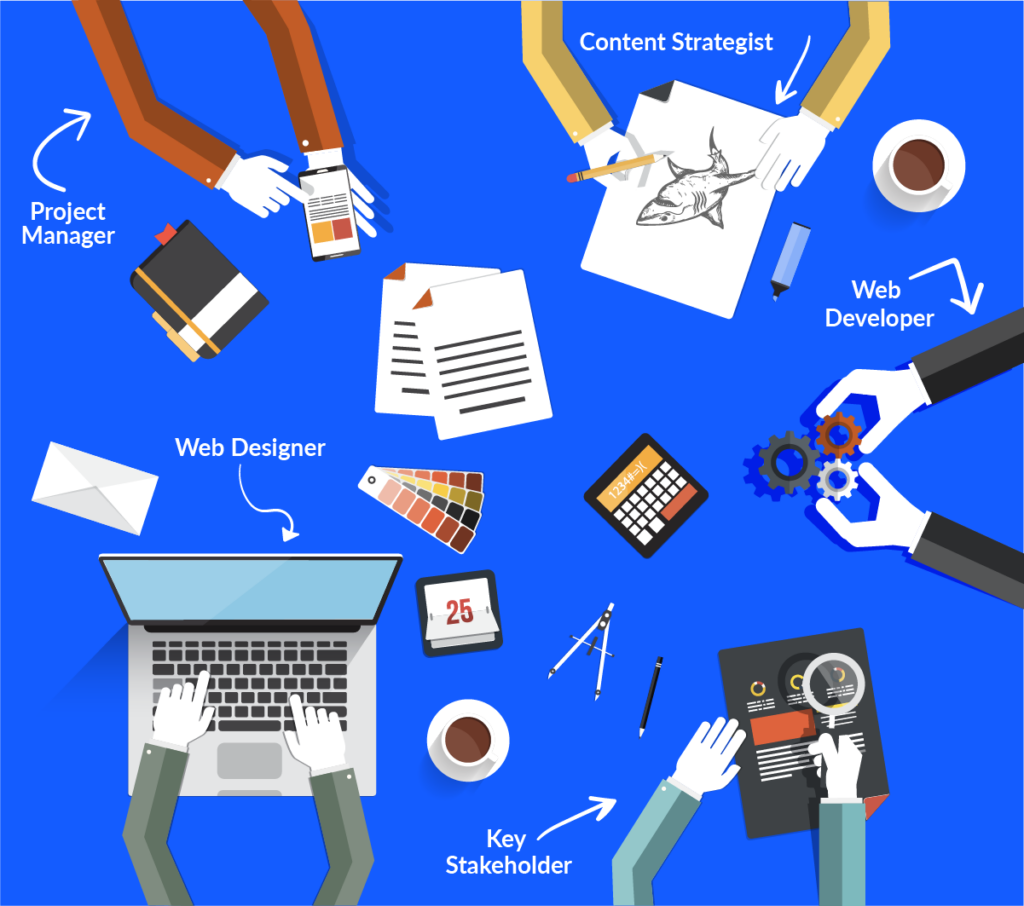 I'm not a big fan of the phrase "too many cooks in the kitchen." I think so long as they're cooks, it's great! The challenge is that sometimes you get too many servers & bus boys in the kitchen, and that's when things can feel crowded and unproductive.
In general, you'll want to ensure that anybody that is involved in the web project has a clearly-defined role. We've seen the most success with the following groups:
Project Manager: someone who helps to keep the ball rolling, helps organize meetings, and communicates with any necessary external vendors
Web Designer: the individual who will be doing layouts and mockups
Content Strategist: the individual who will be writing and/or editing the content for the web pages
Web Developer: the one to work through any functionality needs, and to make sure the designer & strategists crazy content ideas are possible
Key Stakeholder: this is the CEO, VP of Marketing, or whichever other title has been tasked with approving the website
For eCommerce companies, a Product Specialist role would also be beneficial. In most all web projects though, it is best to keep the group that is in the recurring meetings pretty lean. Pull in others as needed for approval or review, but make sure that there are a minimal amount of bottlenecks.
Tip #5: Build a Strategic Launch Plan
Remember in Field of Dreams when Kevin Costner said "build it, and they will come?" He wasn't talking about websites.
In virtually all cases, launching a new website alone is not going to lead to an immediate uptick in organic visitors and sales opportunities. As search engines adjust to your new website, the marketing plan around your launch is going to be crucial in order to ensure you hit the ground running.
Our launch recommendations:
Digital Ads: build a digital ads plan (Google Ads, Facebook Ads, etc.) that can ensure you are driving qualified site traffic
Offer or Discount: develop a product discount or service offering in exchange for visiting the new website (i.e. take 10% off your first order on our new site with code XXXX)
Email Communications: if you have a newsletter, send out an email campaign before you launch, the day of your launch, and after launch – to ensure that customers are being communicated with
Personalized Reach-outs: reach out to your top customers and let them know, personally, about the web changes taking place
Organic Social Media: develop some organic social posts on your various social media channels to build excitement about the new website
Video Marketing: consider the creation of a video that walks through the key changes from your old site to your new site. Share with customers and community members
On-Site Content: add a header to the top of your page or a web page filled with content that highlights the changes to your site
In addition to these launch pieces, it's also important that you have taken care of any SEO necessities. These may include setting up redirects, building a new 404 page, re-submitting a sitemap to Google Search Console, and more. Connect with our team of strategists if you have any questions pertaining to your new launch!
---
New website projects can be exciting, scary, and everything in between. As you prepare your company's new web project, please feel free to reach out to our team if you have any questions! We'd be happy to share additional tips on what we've seen be the most effective, or chat through a web proposal for us to design & develop your new website. In the meantime, good luck with your preparation efforts! Thank you for reading this blog.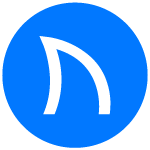 Ready to grow FASTER? Let's Talk!
Interested in having us help you grow?