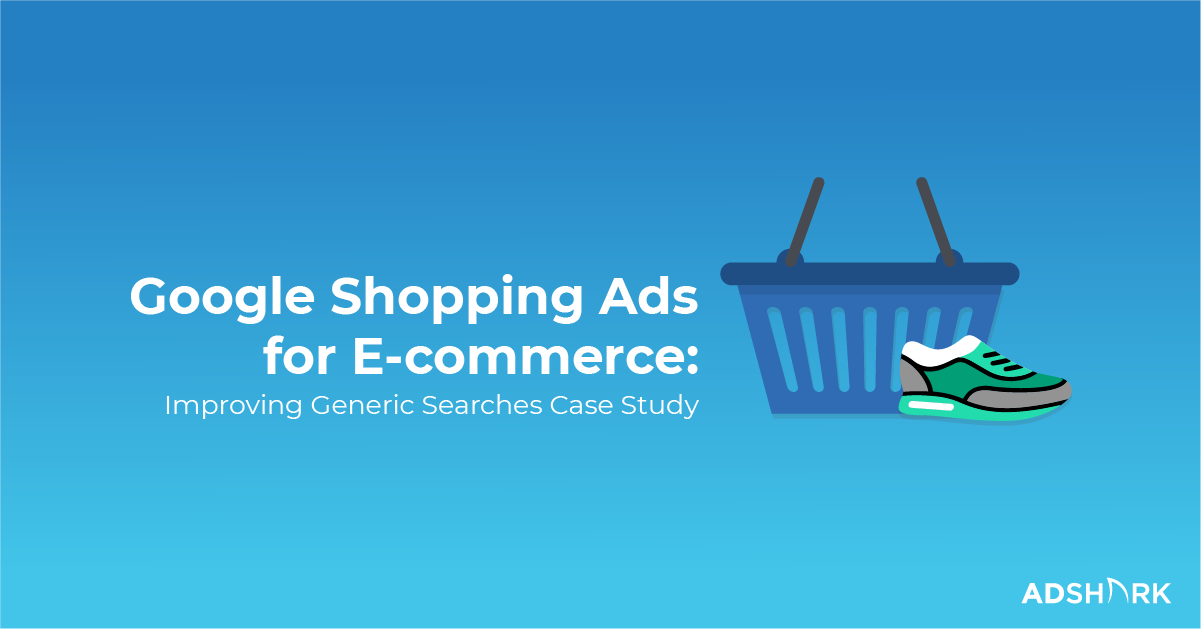 Google Shopping for E-commerce: Improving Generic Searches Case Study
Do you know what products Google is featuring for generic searches in your shopping campaigns? We ran into an issue with generic searches for our client and after minor tweaks to the account, we were able to increase conversions by 12% in just 7 days.
Google Shopping Impressions
We noticed a pretty big difference in impressions on two products within the same category on a client's account.
Because the number of impressions was high for the single product, we assumed the discrepancy was due to Google featuring this product for product-specific searches and the majority of generic searches. But to confirm our suspicions, we had to do some digging.
Analyzing Google Shopping Data To Optimize Your Campaign
So what metrics tell you that Google Shopping might be featuring the wrong product for generic searches? We took a look at three things:
Clicks 1-2 products have way more clicks than the rest of the list.
Impressions Top top 1-2 products had a huge difference in impressions.
Conversion Rate the product with the most impressions had a conversion rate that was 10 points below the product with the best conversion rate in our ad group.
As an advertiser, you can see what ad groups are showing for what Google searches in a campaign. However, you only see an aggregate view of the data. Typically, you can't take a deep dive and analyze to the individual product level.
However, we discovered a workaround that allowed us to see what product was showing for what terms.
How To Create A Custom Google Shopping Report For Product Level Analytics
In Merchant Center, in the upper right, click Reports > Reports.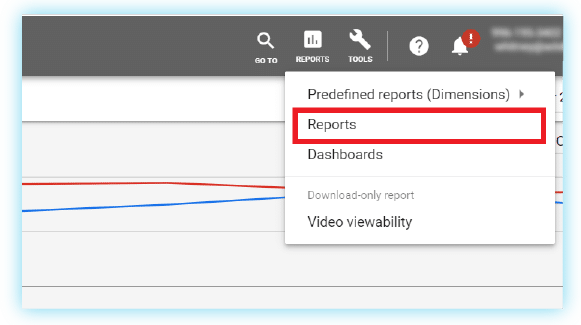 Next, click +Custom to create a new custom table report.

Add the attributes, search term, keyword/placement and campaign type to your report
For Google Shopping campaigns, the "keyword/placement" attribute will populate with product data based on how you've structured your product groups within the campaigns.
If the lowest level of segmentation is your item ID, the "keyword/placement" attribute in this report will show the product's item ID from your Google Shopping feed.
If the lowest level of segmentation in your campaign is a custom label, that custom label and the value you have set for that custom label will both appear in the "keyword/placement" column.

Filter the campaign type so that it only shows Shopping campaigns.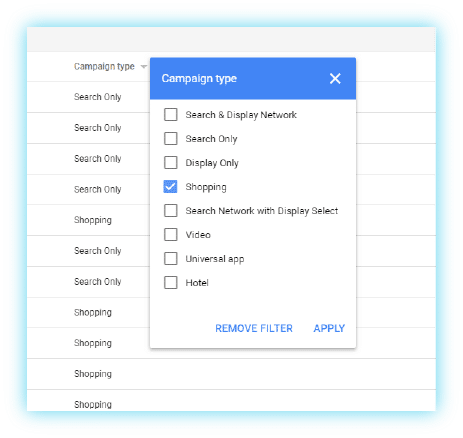 Add your desired metrics.
Pro Tip: For our client's report, I used clicks, cost, click-through-rate, cost-per-click, conversion rate, and conversions.
Click, Download.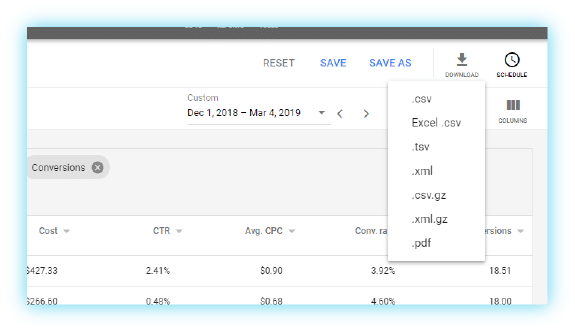 Once you export your data you can add a custom filter for the generic term or terms you want to analyze.
Here we confirmed the hypothesis that Google was featuring the product with the lower conversion rate 70% of the time, while only featuring the higher converting product 20% of the time.
Google likely determined the most relevant product by analyzing click-through rates. A high click-through rate tells Google that the product is relevant to the user's search.
Once a product begins to get a higher rate, a snowball effect happens and this single product soon becomes the favored product within your ad group. Unfortunately, that doesn't necessarily correlate with conversions.
Because our client's higher converting product is more relevant to the generic search term "dog tags," we forced Google to choose that product over the underperforming product.
Small Changes Yield Big Results
To increase the visibility of the higher converting product, we went ahead and adjusted the product group bids for both products.
We slightly increased the bid on the higher converting product and slightly decreased the underperforming product. After that change, we had to monitor both cost per click and ROAS to make sure my changes didn't dip into my client's margin.
Pro Tip: Make sure spend is allocated to top-performing ads, ad groups or campaigns.
After only 7 days the entire campaign's conversion rate increased by more than 12% and Google evened out how often it featured each product for generic searches.
Product Feed Optimization: Things To Keep In Mind
Conversion Rate
You may see a slight dip in the conversion rate of the higher-performing product. This is due to the fact that generic searches typically convert at a lower rate than product-specific searches.
Cost-per-click Changes And ROAS
Any changes made to cost-per-click can cause ROAS to decline. Fortunately, this is just a short-term dip and should bounce back with time as Google begins to show the new product more frequently. The snowball effect should start working in your favor. As this product gains a lower cost per click, ROAS will improve. It's always a good idea to keep a close eye on these metrics.
If you are interested in starting a Google Shopping Campaign, check out these posts:
Setting up Google Merchant Center
Creating Shopping Campaigns
Structuring Google Shopping Campaigns.
How Can AdShark Marketing Help?
Interested in learning how to optimize your Google Shopping Campaigns, but unsure where to start? Our experts are certified with Google and can manage your account on a daily basis
Contact us to set up an introductory call to understand your business goals and help you get started.
Want to learn more about paid search, paid social, e-commerce marketing, or web design? Subscribe to our email list to get regular industry updates, how-tos and step-by-step guides.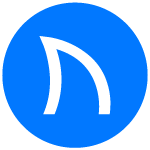 Ready to grow FASTER? Let's Talk!
Interested in having us help you grow?