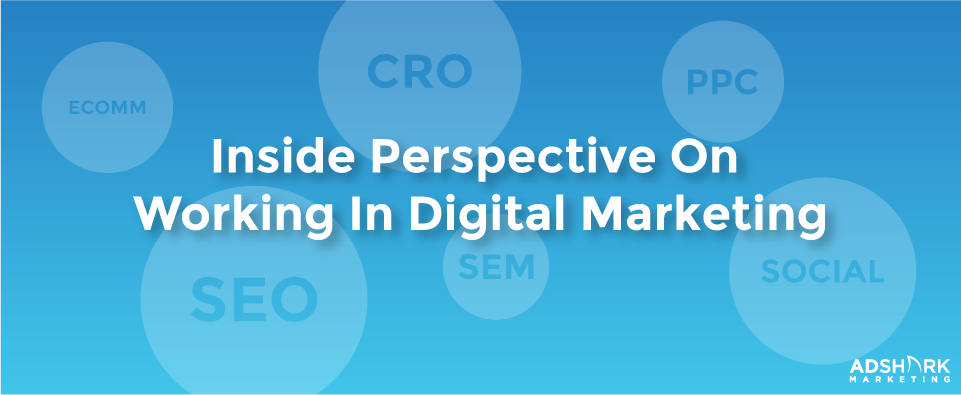 Inside Perspective On Working In Digital Marketing
Digital marketing consists of a variety of services, including search engine marketing (SEM), search engine optimization (SEO), display ads, content networks, mobile app promotion, and social media marketing. It's a digital marketing company's business to find the right mix of these services for each client and tailor the marketing solution to their needs, driving sales and generating revenue using the web.
I'm now coming up on one month of working at a strategic digital marketing company, AdShark Marketing. I've found digital marketing to be an engaging and rewarding challenge. It offers a satisfying balance for those who like to challenge themselves both creatively and analytically.
Digital marketing has immense potential for growth and is a dynamic field that is constantly changing. For professionals and students interested in the worlds of marketing, web development or e-commerce, digital marketing may be a great fit.
Combining analytics and creativity
Fusing the science of analytics with the art of making relevant, engaging creative is an intriguing challenge. There is constant refinement through methods such as split testing and the monitoring and analysis of the appropriate metrics to improve ROI.
Those with skills in written communication and design can contribute to the creation of search marketing ad copy and display ads. Developing compelling ad copy to increase customer interest and click-through rates (CTR) is a critical part of a campaign's success.
Exceptional writing skills can also have a significant impact on blogging and content management networks, landing page optimization, and other areas where content and copy play an important role.
In my prior experience as a media consultant, I worked with business owners and marketing specialists on building relevant ad copy for both print and digital mediums. Through my experience in digital marketing with AdShark Marketing, I've been able to dive into to the analytics side and crunch the numbers.
The ability to summarize data and draw conclusions is paramount to constantly improving campaigns and increasing clients' ROI. Proficiency in Excel, charting, and graphing and a familiarity with statistics are both important in making the right calls to improve campaigns and ensure you're getting the most out of your client's advertising spend.
Between ad copy, design, content management, keyword research, bid management, spreadsheets, pivot tables, formulas, and reporting, the position challenges you both creatively and analytically. It's this balance of analytics and creativity that I find to be a very gratifying aspect to working in digital marketing. The demand for a balance of these skills couldn't be more prevalent than in this field.
Even with a matching skill set, a professional looks at opportunity for growth in a field. Digital marketing is in high demand as companies look to increase their web presence and develop business online.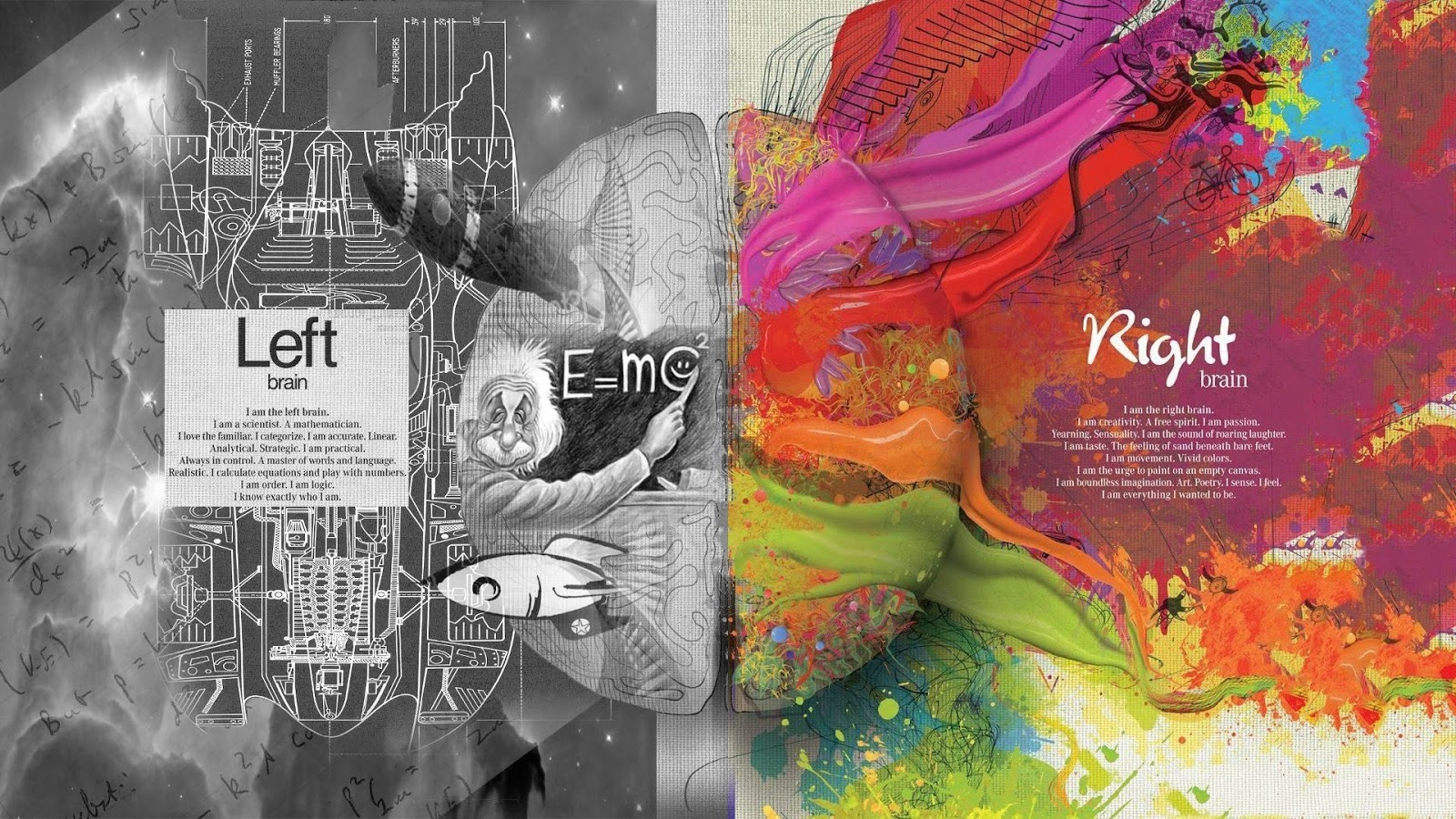 Growth potential
In my prior work as a media consultant, I could see firsthand the significant shift to digital marketing as businesses were looking to move more and more of their budget from print to digital every year. For many small business owners, growing their business online was a completely foreign concept, sometimes daunting as they were behind the curve and unsure who to turn to for direction. Many companies don't have a website that is fully optimized, let alone a diversified digital marketing strategy.
More than ever, people are looking for their products and services online. Companies are looking for experts to give them a competitive advantage here. Working with a great digital marketing company can help companies stay ahead of the curve in this competitive online space while focusing on their business and doing what they do best.
Companies looking for direction in the online space can benefit greatly from a revamped website, optimized for both mobile and desktop. Combine that with search marketing, social media advertising, remarketing campaigns, and other relevant digital marketing channels, and businesses can start generating revenue they didn't even know was at their fingertips just a month ago.
This potential for growth in the digital marketing field is exciting. Whether you're looking to generate phone calls, website traffic, in-store visits, downloads, e-commerce sales, or you name it, digital marketing experts can make it happen and for a variety of businesses. This allows digital marketing specialists to play an important role in their communities and abroad, driving business and matching customers with the right businesses having the products and services they are looking for.
With many companies being behind the curve in developing their web presence and everyone looking to gain an edge in the online space, there is great potential for a strategic digital marketing company to expand. Professionals with skills in account management, sales, and consulting can capitalize on this potential by managing the growth of current accounts and developing new business for their company.
Not dissimilar to its potential for growth is the fact that digital marketing is constantly changing, presenting new opportunities as the next big app or site is just around the corner presenting a new platform for advertisers.
A field changing by the minute
What was best practice yesterday may be rendered obsolete by an update to Google's algorithms. A better advertising option may be debuted by Facebook, causing you to shift your marketing dollars. A new app or site might offer yet another way to brand your company. These are just a few ways the landscape of digital marketing can change in an instant.
Staying up to the minute on the latest trends is imperative. While it's important to constantly optimize your current campaigns, it is equally important to strategically test new waters. Search engines are updating their algorithms at a faster pace than ever and enhancing their pay-per-click features. Established major players like Google and Facebook are constantly updating their offerings and features for advertisers.
New sites and apps offer entirely new platforms for advertisers to explore and channel their creativity into. For instance, Snapchat, a relatively newer photo messaging app, is being utilized more and more as a branding platform for companies to tell a story and engage their audiences on another level. Branding campaigns during this last Super Bowl used Snapchat along with their TV spots to increase customer engagement, creating a connection between television and mobile and looking to increase ROI for their pricey Super Bowl commercials.
A digital marketing specialist needs to have the discernment and creativity to both master the tried and true and embrace new technology with their clients' advertising spend. A flexible team member who thrives in a fast-changing environment and who stays up to date on the latest trends and tech can help their company constantly improve and expand its digital marketing efforts.
In conclusion
Professionals and students passionate about areas such as marketing, consulting, web development, and e-commerce could find engaging and rewarding work in digital marketing. The work by nature requires a good balance of skill sets. The field has great potential for growth as companies look to expand their marketing efforts digitally. It's a dynamic field constantly changing and improving.
If you have skills both analytically and creatively, are competitive and desire to capitalize on the potential for growth, and stay up to date on the latest trends and technologies, digital marketing may be a great fit.

In addition
Interested in digital marketing? AdShark Marketing is looking to add talented professionals passionate about driving sales and generating leads online. Visit our careers page to learn more about our job openings. Feel free to contact us as well.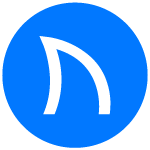 Ready to grow FASTER? Let's Talk!
Interested in having us help you grow?