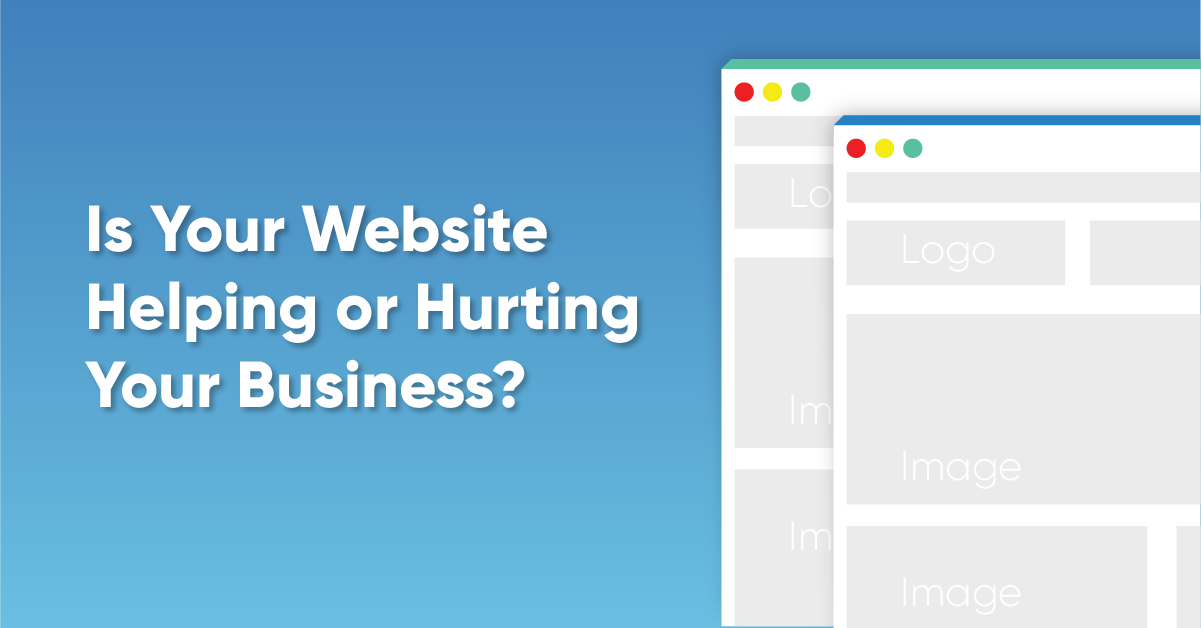 Is Your Website Helping or Hurting Your Business?
If you're seriously asking yourself this, the answer is probably hurting.
A website is like a second storefront. For many businesses that exist solely online, it's absolutely everything. A good website can be the most important tool for both marketing your business, and establishing your brand.
Here are 5 tips for creating a better website.
1 Make it Easy to Use
"What separates design from art is that design is meant to be…functional."

-Cameron Moll
Don't confuse the consumer. Users should know within seconds how to navigate your site, and they should get a feel for where to find critical information.  Your website design should be centered around user experience and a streamlined purchasing process. If your site doesn't support e-commerce, then contact and purchase information should be easy to find.
Your job as a business is to make every transaction flawless and your website should reflect that.
2 Keep it Clean
"A designer knows he has achieved perfection not when there is nothing left to add, but when there is nothing left to take away."

-Antoine de Saint-Exupery
Embrace negative space. (Negative space is an area intentionally left blank or empty. Often referred to as white space.) Negative space can be a lifesaver with web design because it gives the user some room to breathe. Websites that use plenty of negative space look much better and are easier to navigate.
3 Stay Consistent with the Brand
"You now have to decide what 'image' you want for your brand. Image means personality. Products, like people, have personalities, and they can make or break them in the marketplace."

-David Ogilvy
A website helps establish and maintain your brand identity. Existing customers who already know the look and experience of your physical storefront may become confused if your website doesn't match that storefront.
What is a brand?
This is generally thought of in two parts.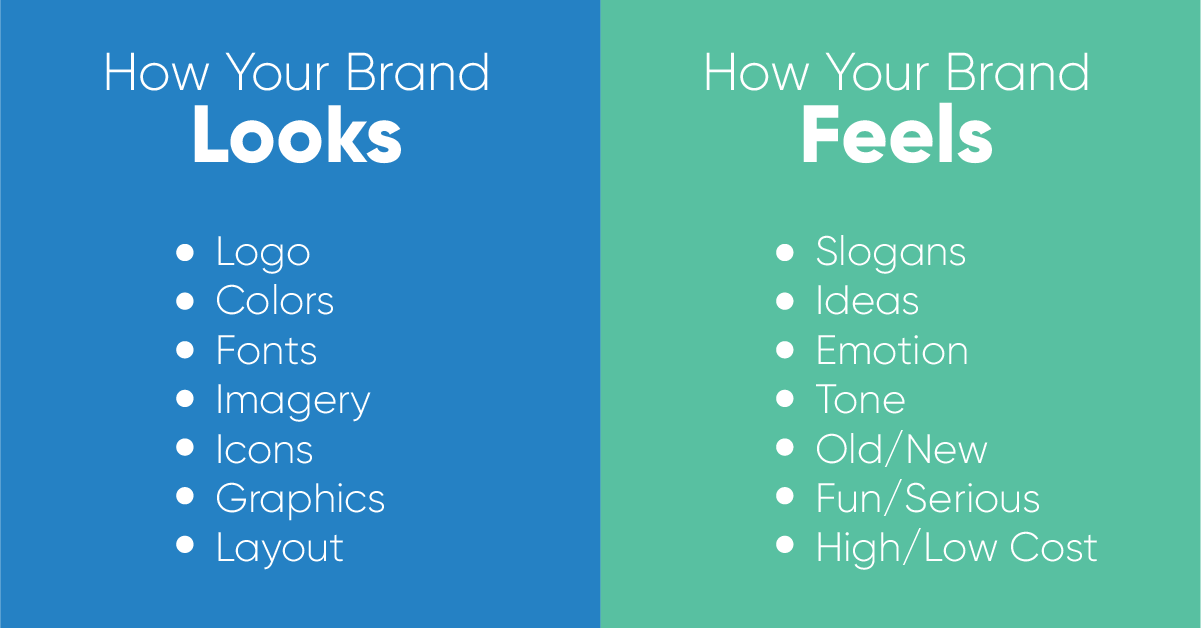 It's very important to maintain brand standards across your website. If you don't already have defined brand standards for your business, your website might be a great place to start implementing standards.
An outdated, unprofessional, or all around crappy site is one of the worst things you can do for your business. Customers equate a bad website with poor service. If your website provides a poor experience, why would your business do any better?
4 Be Informative and Helpful
"Websites promote you 24/7: No employee will do that."

-Paul Cookson
Having a website is a cheap and effective way to promote your business. But more importantly, it gives you a chance to engage the consumer outside normal business hours. Your website serves as a resource to display information about your business in an easy to digest format, day or night.
What's the best way to display this information?
First, you need to keep things light. Don't over complicate the material on your website. Even if your primary audience knows quite a bit about your industry, you shouldn't alienate the small segment of users who may be seeing your business for the first time. Even industry professionals will prefer clarity at the expense of heavy details.
Secondly, the less reading the better. Display your products and services with large, powerful images. This furthers the idea that things should be simple, but it also helps with disseminating information quickly to the user. Something that takes a paragraph to say can be said with one good picture and headline.
5 Make Sure Your Website Works Well
"Ease of navigation is important in both physical and virtual space."

-John Quelch
If you've decided to follow tips 1 and 2, this shouldn't be much of a problem.
Websites that are clean and offer a clear path for the consumer usually perform better in general. Studies have shown people abandon pages that take longer than 2 seconds to load.
And this is important to remember because simple websites load much faster than cluttered sites. Clutter doesn't always mean lots of stuff. It can mean large files that slow load speeds to a crawl. There are 2 main rules for keeping website load times reasonable.

Both of these rules go a long way in attracting consumers and making the user experience seamless.
If you are unsure about your web page performance, there are plenty of great resources for testing your website speed.
Website abandonment is a problem for all websites, but abandonment is even higher for mobile users. 57% of all US online traffic now coming from smartphones and tablets. That's well over half. If half your traffic had a bad experience, then you just lost over half of your customers.
Mobile Web Design
The imagery you use is the most important aspect for mobile designs. You should choose images that are scalable for both the largest and smallest of screens. If the subject on the image isn't large and pronounced enough, it will appear as a blurry mess while on mobile.
Another similar problem you'll run into is button scale. Since smart devices use touch screens, people will be using their fingers instead of a mouse for clicking.  Modern websites use large easy to read buttons that translate well for both mobile and desktop.
Conclusion
There are many other design concepts like drop-down menus, vertical orientation, and phone function integration that should be thought of before building a site. But addressing those concepts would make this a much longer blog than it already is.
There are countless variables and factors to consider when designing a website for your business. If you need help with the design and development of your business website, contact us and we can get started today. We focus on growing your business with ecommerce marketing. In other words, your website will truly be helping your business, not hurting.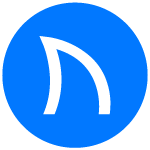 Ready to grow FASTER? Let's Talk!
Interested in having us help you grow?