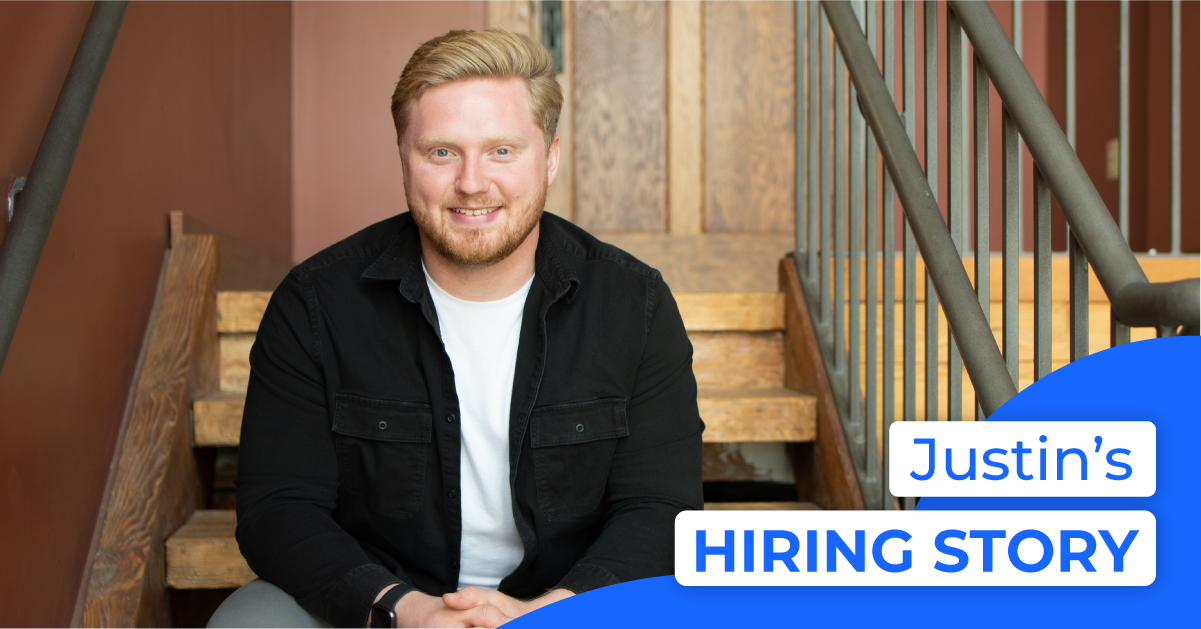 Shark Tales: Justin Monroe's Hiring Story
Our fourth edition of the Shark Tales series focuses on one of our more recent hires, Justin Monroe. Justin joined our team as he was wrapping up his Senior Year at Concordia College. He entered our team as a polished young marketer and has only finetuned his skills since joining the team. To our surprise, he didn't always know that he wanted to be in the marketing field.
Justin, a Moorhead native, entered Concordia with his sights set on music education. He jumped around from major to major a bit as he jumped from music education to journalism before landing on marketing. Through his on-campus experiences, including founding the marketing committee for SALT (a student-alumni engagement group) and working for Concordia's MarComm department, he gained some great experience in how to disseminate marketing messages. He also gained a wealth of knowledge in the marketing field through previous internship experiences.
We're grateful for all of the experiences that led Justin to AdShark where he manages the digital strategy for several of our client accounts. Justin's a shining example of somebody who came to our team and immediately made an impact; but the purpose of this blog series isn't to gloat about our employees. Rather, we'd like you to hear about their AdShark experience directly from the source. So, we sat down with Justin to ask him a bit more about what his life has looked like as a Shark.
---
Q: How did you first find out about AdShark and what was your initial impression?
I found out about AdShark through multiple channels. First, I had found out that a Cobber connection of mine, Jack Yakowicz, had started working here. After doing some research about the company, I reached out to my friend Christina to ask her about her experience at AdShark which was, of course, phenomenal.
My first impression of the company was that this is THE place to work if you're wanting to kickstart your career in marketing. This place is filled with some of the most intelligent young professionals I've ever met. After that first impression, I knew I wanted to be a part of what's going on here.
Q: Describe what your experience was like in getting hired at AdShark. What drew you to accept the offer?
After seeing the job posting for a Digital Marketing Strategist on AdShark's website, I sent in my resume and cover letter and crossed my fingers. I got an email within days saying they'd like to have a phone interview with me. After that, I was brought in for an in-person interview with Whitney, our Digital Marketing Manager. I met with Whitney, Rick, and Sean the following week over my lunch break to further discuss their goals for the company, their goals for me, and how I'd fit within the team. I signed their offer on the spot.
The level of care and expertise I had witnessed from everyone at AdShark would have been enough to get me to sign the offer; but the fact that the two founders had met with me over coffee to talk over their goals for both the company and myself really showed how much AdShark values their people (both clients and employees).
Q: Since you've been hired, how have you grown both personally and professionally?
Since being hired, I've done a lot of growing both personally and professionally.
Personally, my venture out of college into the "real world" happened with AdShark, so I've had quite a few things to learn about adulting.
Professionally, I've grown quite a bit, as working at AdShark is quite different from a cushy corporate job. The onboarding process was smooth and they gave me the tools I needed to be successful in my job. They also gave me the freedom to fail and used failures as opportunities for growth instead of reasons for punishment. Hopeful of being a leader in my industry, working at AdShark has taught me a lot about how I would like to lead someday.
Q: Talk about your favorite memory from your time at AdShark. What made it so special?
My favorite memory has to be AdShark Casino Night just the other week. We transformed the office into a Vegas-style casino, got dressed up with our plus-ones, and played casino games until the late hours of the night. Having only been here for a few months, I felt right at home and surrounded by friends with this crew.
Q: What's the ONE piece of advice that you'd give somebody who is considering working for AdShark?
Your background, work experience, and college degree DO NOT matter! I was incredibly intimidated to apply for a position like this, but AdShark invests a lot of time and care into training employees to make sure they feel prepared for success, no matter their background. The most important things for new hires to have are a people-first mindset, a passion for learning and collaboration, and a desire to do good.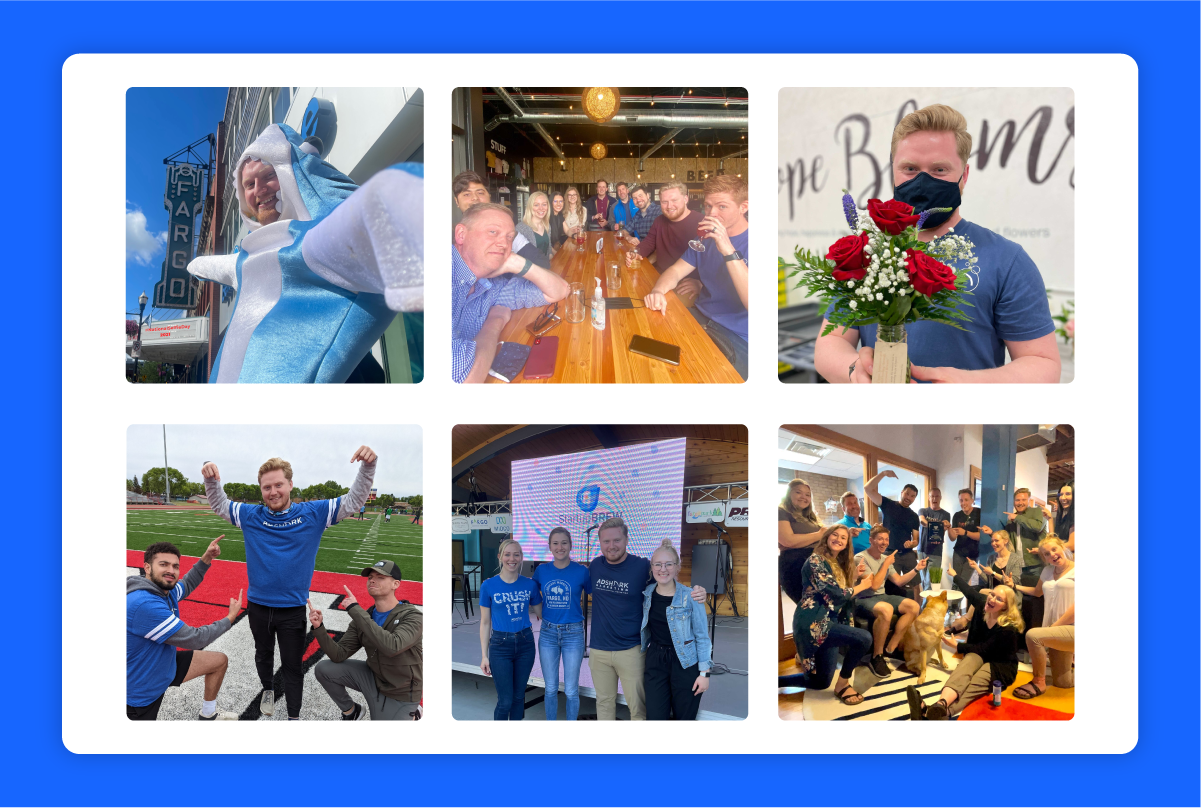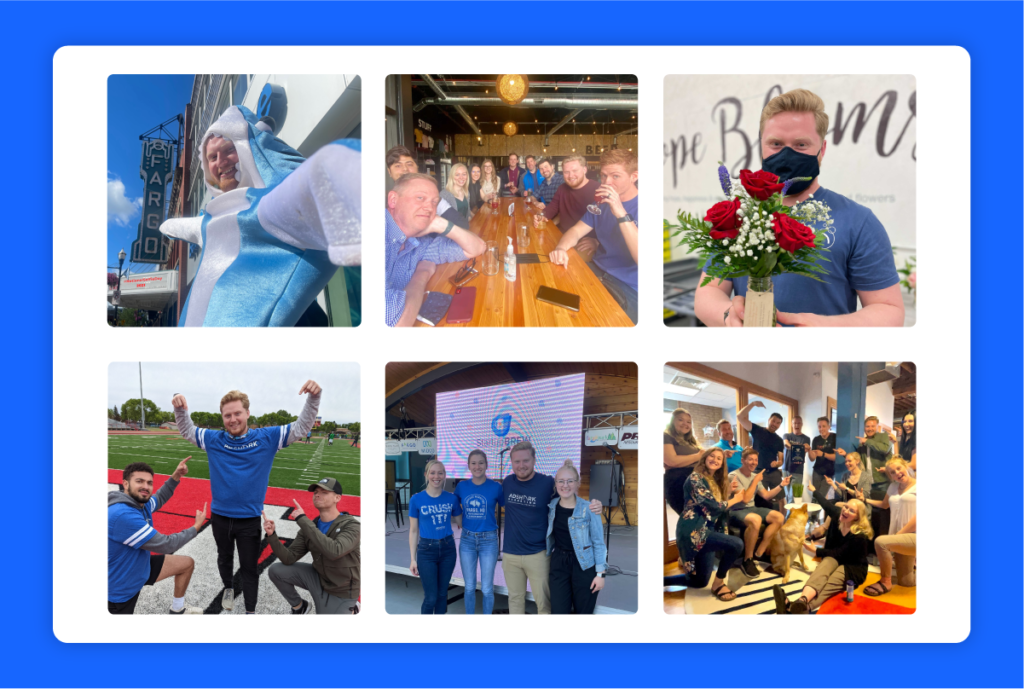 ---
Want to work with Justin?
He's a cool cat, so we don't blame you. We're currently looking to expand our team of Digital Marketing Strategists and would love to have you consider joining it! Visit our Careers Page to check out current opportunities, or feel free to submit a resume and we may be able to make a custom role just for you. If you want to hear even MORE about Justin's experience at AdShark, feel free to give him a follow on his Twitter. Thank you!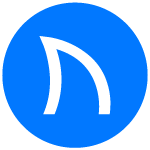 Ready to grow FASTER? Let's Talk!
Interested in having us help you grow?