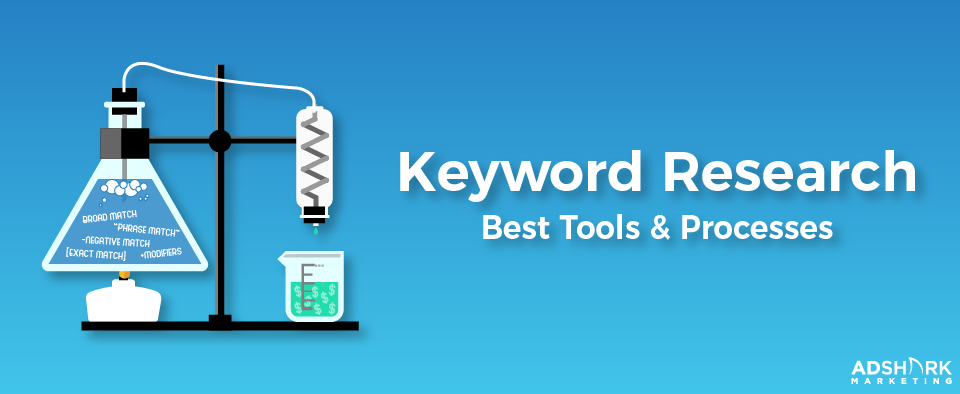 Keyword Research – Best Tools And Processes
Keyword research is important to the foundation for building a successful Adwords campaign. By proactively researching what terms will work best with your PPC advertising strategy and assess your competition, you can be off to the right start. In this article, we'll take a look at a few tips and tools that can help you get your campaign set up for success.
Keyword research processes
Think Of Overall Goals
Keyword research is a necessary and ongoing process of any search advertising campaign. Having a solid plan of what you want to accomplish for your campaign is your first step.
In the initial setup of a campaign, you'll want to pick terms that relate to the primary focus of your marketing strategy and align with overall business goals. To do this, you have to get inside the mind of your audience. What would they be looking for, how would they work their search, and what is their intent with the search they performed.
Based on that process, you now know how to structure your ad groups into sets of related keywords based on what a customer would be searching for.
It is imperative that you have a specific goal you want to accomplish when making your campaign. Your campaigns should be broken into ad groups. The ad groups are the subtopics that contain the most closely related keywords.
No matter how thorough you are in planning your keywords, it is unavoidable that you will run into instances where you will not be able to think of all the possible keywords that are related to a search or be able to think of how much competition a term might have. There are some very helpful tools to assist you with this. We'll start by taking a look at a tool available to you right inside Google Adwords.
Keyword Planner
Sometimes you need additional help in finding keywords, luckily Adwords has a built in feature called Keyword Planner that helps you do this. It allows you to search for keywords by using a website, phrase or category. It is very helpful in that it is a convenient and reliable way to get information that allows you to expand your keyword lists and assess how high your competition is.
In building and expanding your keyword lists, it is generally best to try using just a few keywords in Keyword Planner that focus on your topic and not to use long phrases. Doing this you can discover new keywords and additional long tail keywords you might not have thought of. You then can add those new keywords and put them into your plan. Once you have decided what it is your audience would be looking for, know what your focus will be, and have done your research, you can then be confident a solid campaign can be set up.
Continual monitoring of keyword performance is necessary
Search Terms
Once you have built your campaigns and they are up and running, you'll find that even the seemingly best keywords will still trigger some irrelevant search terms. You then also have to continually go through your campaign's search terms to weed out any potential negative keywords based on what people were searching for on when they clicked on your ad. The process is relatively consistent across campaigns.
When viewing search terms, it is possible that you will find people commonly search for a keyword or phrase you haven't targeted but is still relevant. It is a good idea to go back and target these if the search volume is there and it is relevant to what you are advertising.
Sometimes there is just too much competition for a given keyword. In this instance, there are a few things you can do. One of them is taking a look at targeting long tail keywords.
Long Tail Keywords And Low Search Volume Keywords
If you are trying to rank for a highly competitive term, it might be beneficial for you to use long tail keywords.
Keyword searches in high competition areas can run your bids up way too fast. Instead, you can focus on being more specific in hopes that when your term is searched for, it is highly relevant to your audience. The more relevant it is to them, the more likely they are to convert.
The problem with being that specific is that sometimes those long tail keywords will have a low search volume. This means that they won't get enough search traffic on Google and won't trigger your ad. The key is to find keywords that are more granular and targeted but with enough buying intent and search volume to potentially generate conversions.
Sometimes having an idea of what keywords you want to target isn't enough. There are times where you need help coming up with ideas on what and where to target. We'll take a look at a few other tools at your disposal that can help you discover new terms you may otherwise not think of.
Helpful keyword research tools
As I went over earlier, Adwords' Keyword Planner can be a useful tool for planning out a campaign. However, Keyword Planner puts an emphasis on traffic available for paid clicks. Relying on the data they collect from monetized sources, it gives you average monthly paid search volume for a specific period.
If you want to get a general sense of search volume for a region, Google Trends is helpful. It shows how often a particular search term is entered relative to the total search volume in a region, not just paid search.
Google Trends
Google Trends is a useful tool to give you an idea of what people are searching for on the internet on a given a geographical area.
It is based on the proportion of all searches on all topics. This means that data is normalized to compare the search queries through evaluating them by interest according to location rather than relying solely on the volume of searches.
So terms you are researching are divided by the total number of searches based on geography and time range. This then allows you to calculate the popularity. In doing this, Trends accounts for population. Otherwise, places with the most search volume would always be ranked the highest.
This comes from the fact that it pulls data from a wide variety of sources, and not all of these sources are monetized like keyword planner in AdWords.
Example with NDSU and Carson Wentz
In experimenting with search volume trends, I decided to look at the North Dakota State University Bison. Using Google trends I was able to look at NDSU Bison searches in North Dakota using the graph below. Now a football team wouldn't necessarily be a term you would use when you are planning out a campaign. This is just an example that gives you an idea of how google trends work.
By viewing the graph, you notice that search volume for the Bison spiked in December 2011 after they won their first national championship and continued to have a spike over the next 4 years in which they won back to back national championships.
Obviously, it is no surprise that search volume increased In North Dakota after they won, but it does illustrate the point that you can take a potential search term and get an idea of the search volume of a location over certain periods of time. If you were a retailer, for example, you could look at peak times when people were interested in what you had to sell.
Related topics section in Trends comes in handy as well. By viewing related terms when searching for NDSU Bison, I was able to see Carson Wentz was a breakout related topic meaning search volume increased by over 5000%.
Google Trends is useful for comparing searches against locations and time periods. A great part about it is that it allows you to dig in further and get insights into other terms that are related to your search.
Using Related Topics
Then, performing a further search using Carson Wentz I once again can look at related terms. I was able to see that the Philadelphia Eagles were a breakout related topic in North Dakota.
Search volume for Philadelphia Eagles in North Dakota increased dramatically in September 2016 when Carson Wentz (Former NDSU Quarterback) became a starting NFL quarterback there.
Now if somebody were to look at the graph below, not knowing who Carson Wentz was (and possibly not being a football fan), would find it odd that there was an unusually high amount of search volume for the Eagles at this time considering previous years of searches were way lower.
Luckily with Trends, a person would easily be able to find this correlation.
Obviously, this is a basic example, but you can get an idea of how this would be beneficial in finding related topics.
SEMRush
SEMRush is another tool that is useful for keyword research analysis as well as getting insight into the competition. With this tool, you are able to identify what improvements you can make. You can then use this information to increase the visibility of your website in search allowing you to see what competitors are doing and use this information to plan a campaign.
Just by entering a term and clicking search, the SEMrush overview immediately gives you easy to read information on your organic vs. paid search, Giving you instant insight into the popularity of a term along with how tough the competition would be.
What is convenient about it is that on the same page you are able to view related keywords and phrase match keywords. This helps in choosing a strategy in order to make sure you can have the best rank possible within your budget. Using this, you will be better able to plan out those long tail keywords if you are worried about too much competition with a general, more commonly searched keyword.
You also are able to view the trends over a twelve month period. SEMrush combines some of the features we use in Google Trends and Keyword Planner and gives you all the information in one place so you do not have to switch between multiple sources to get your information.
In conclusion
As you can see, there is a lot to keep track of when doing keyword research. From how you structure a campaign and plan according to business goals to the continuous optimization and monitoring of your keywords and the search terms they are triggering. Keyword planner is helpful but sometimes you need to dig a little deeper in order to find what your audience is looking for and assess the competition.
We've found SEMrush to be very useful just because of the fact that all of your information is in one place. The downside is that it is free only up to 10 reports per day. It also limits the number of users that can use the platform at a time. After that, you have to sign up for a plan which can get to be expensive. It depends on how much research you will need to be doing and how often it will be used.Utilizing these processes and tools, you can be confident you have set up your account the right way.
Having a set process for determining potentially profitable keywords to use when building your campaign will save you from having to second guess yourself later on. This gives you a solid foundation to build on and from there you can review search terms to further refine your keyword targeting as the campaign gathers clicks and data.
Additional questions
If you have questions about keyword research and are looking to drive revenue through your site with the right keyword targeting, contact us here.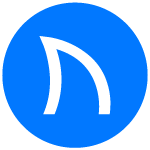 Ready to grow FASTER? Let's Talk!
Interested in having us help you grow?