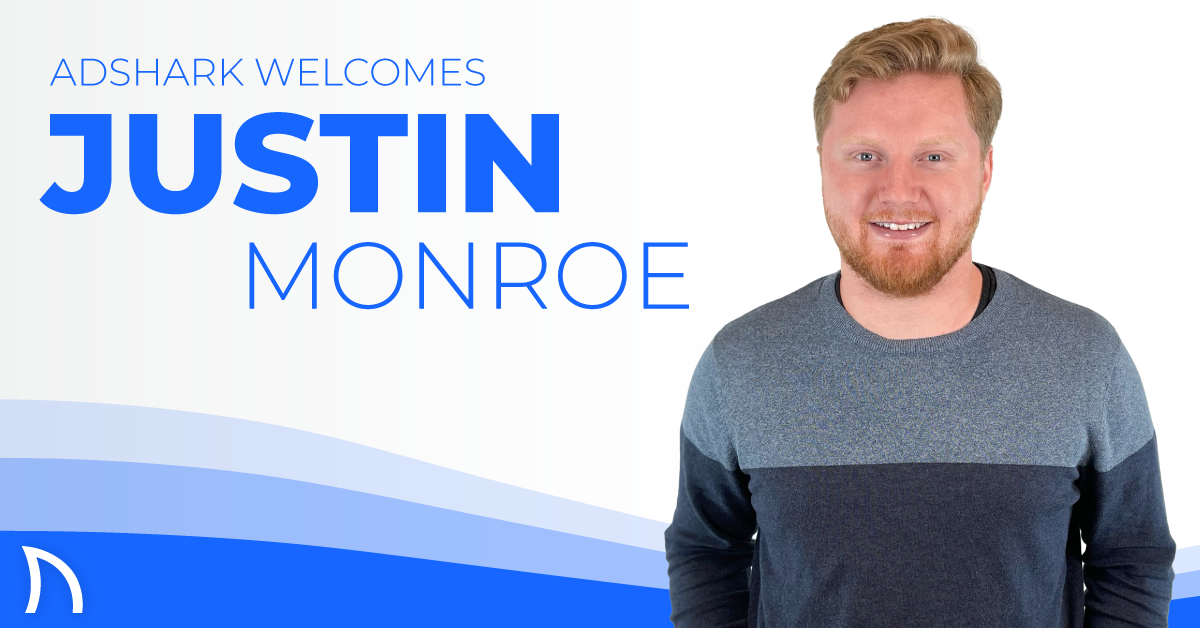 Meet Justin Monroe – Digital Marketing Strategist
This JUST IN… Monroe is here. Our newest team member is currently wrapping up his senior year at Concordia College, but has graced us with his presence early and we're all better for it!
Justin is half-way through his first week as a Shark and has already made an impact on our team through his quick-witted nature, his kind personality, and his affinity for digital marketing. Read on to learn more about the newest employee on the AdShark team.
---
We're ECSTATIC that you've chosen to join AdShark! Give our readers a quick description of what you'll be doing for our team.
I'm a Digital Marketing Strategist, so I'll be diving right into our client accounts, helping them get the most out of their ad spend.
You have one sentence to describe yourself… GO!
A Fargo-Moorhead born and raised guy that loves marketing, photography, writing, and anything that gets me outdoors.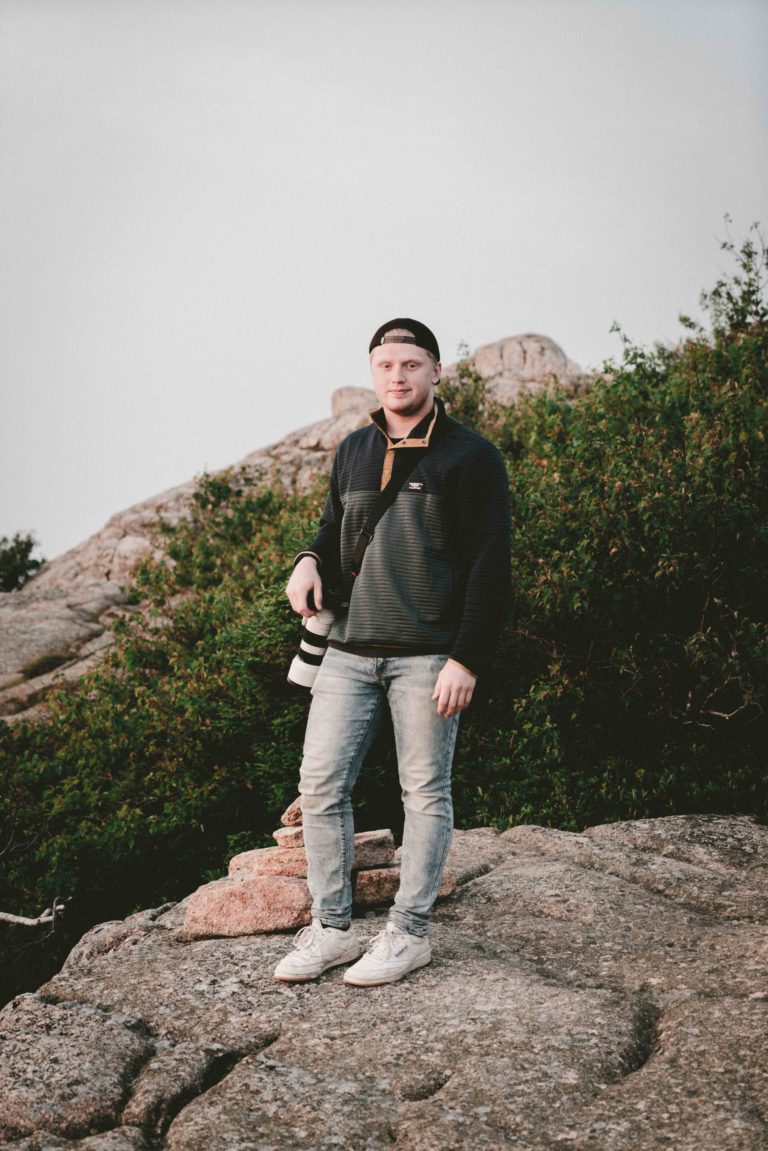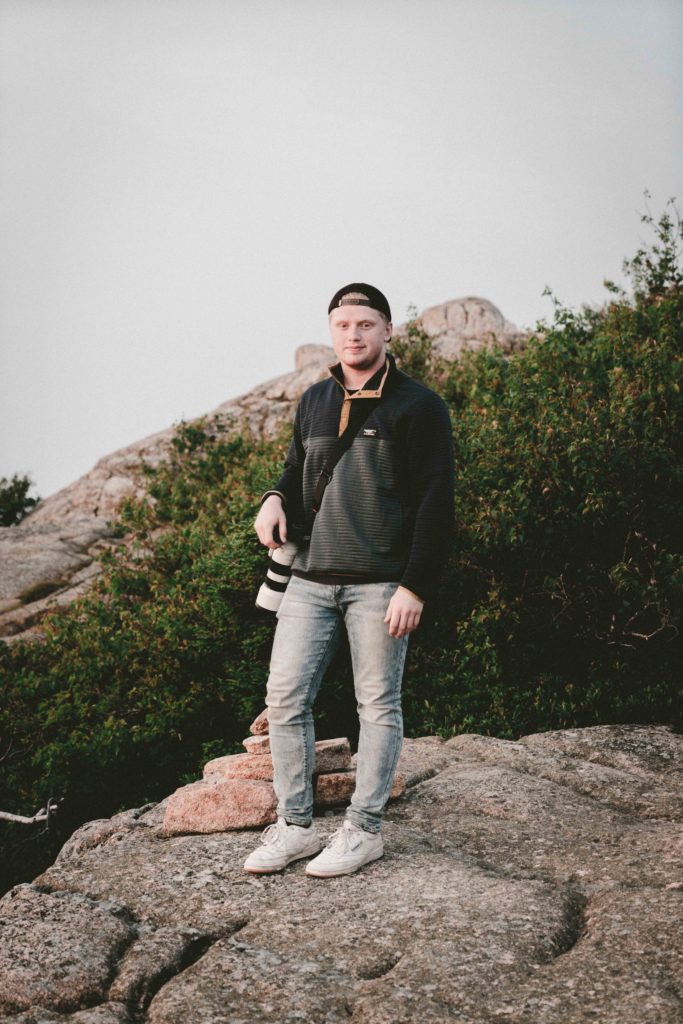 Cool! Now let's see what you can tell us with a few more sentences. Tell us a little bit more about you.
Well, as I said before, I grew up in Fargo-Moorhead (Go Spuds!). I've spent the past four years attending Concordia College, where I majored in Marketing and English Writing. I spent a considerable amount of time interning with Concordia's Marketing Department, where I did a lot of content creation including a YouTube series, a talk show with our beloved Kernel, and starting their first student-run podcast. I've also had a small side-hustle of doing photography. With the exception of 2020, I've done fair bit of traveling both for work and for fun to al sorts of places in the United States as well as to London, Paris, and Scotland. I love doing anything outdoors, which I'm very much looking forward to this summer. I'm excited to take this next step in my career by swimming with the Sharks!
What drew you to joining the AdShark team?
I was drawn to AdShark because I wanted to grow as a digital marketer, I wanted to be a part of a fun, tight-knit team, and I wanted my work to be involved in the Fargo-Moorhead community. I love to be challenged both creatively and analytically, so I saw a career in digital marketing as the perfect path for me.
What's your number one goal for your first year at the company?
I want to find new ways to continue my education and professional development, get involved with the community, drive results for my clients, and deep down, I really want to win a Sharky Award.
---
Alright, let's get to the fun questions.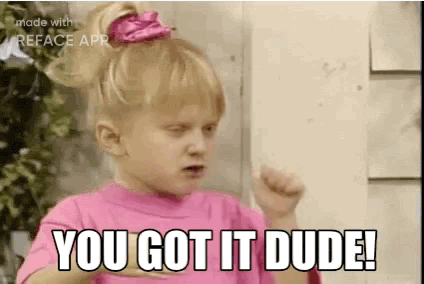 You're hosting a dinner party and can invite three celebrities, living or dead, to join. Who would you choose and why?
#1 – Mike Rosenberg – my all-time favorite musician.
#2 – Ernest Hemingway – he'd tell great stories at dinner.
#3 – Pete Souza – He was the White House photographer for many years, so I'd bet he has tons of great stories!
What does your version of "paradise" look like?
Spending a summer night around a bonfire at a lake. Perfection.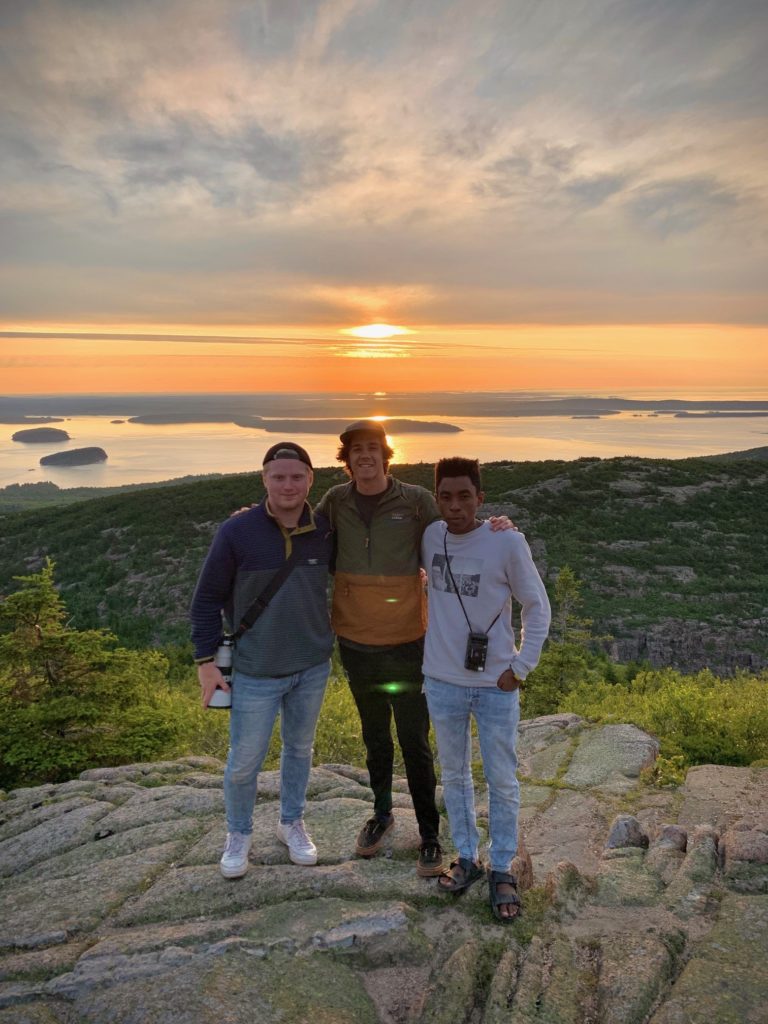 Let's say 40 years from now you decide to write a memoir of your life. What do you call it?
"Ope, Sorry" by Justin Monroe.
You're given a million dollars today. What do you do with it?!
Pay off my student loans, then invest the rest in stocks. I'll be ready for the next time Gamestop comes back.
What's your favorite family tradition?
My favorite family tradition has to be lefse-making around Christmas time. No matter how much we make, it never lasts very long in our house.
My LEAST favorite holiday tradition has to be when we take a family photo with matching pajamas (embarrassing photo incoming).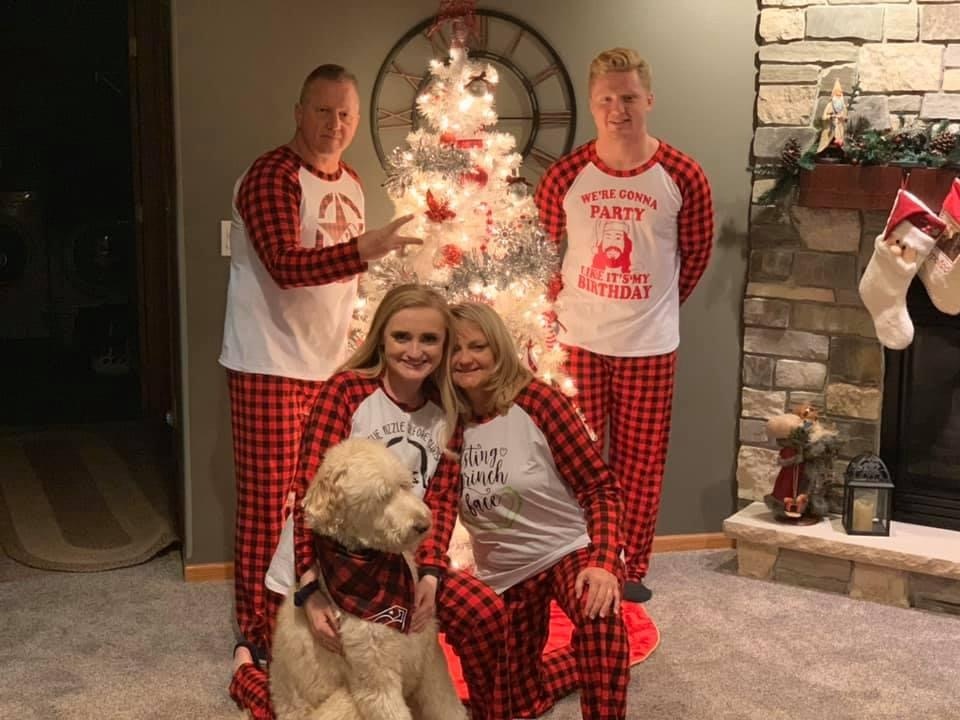 Cats? Dogs? Or BOTH?!
100% dogs. One of my most embarrassing qualities is that I'm actually pretty afraid of cats. You can't trust them.
And, of course, what's your favorite type of shark?
Definitely the Mako Shark. They're the fastest and smartest sharks.
---
Connect with Justin!
If you're as excited as us to see Justin at AdShark, let him know by reaching out and saying hi! You can contact Justin about all of your digital marketing needs at justin@adsharkmarketing.com.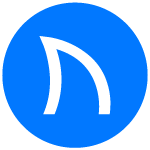 Ready to grow FASTER? Let's Talk!
Interested in having us help you grow?