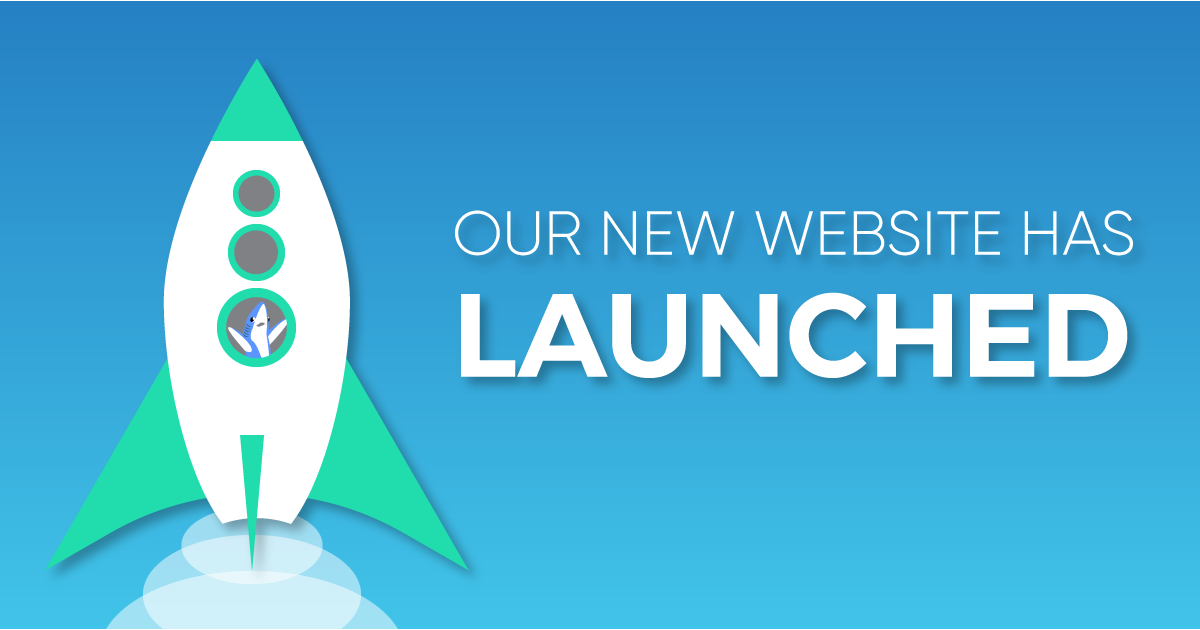 Our New Website Has Launched! – 6 New Main Changes
New Website, Same AdShark Marketing.
At AdShark Marketing, we are very excited to announce that our new website is launched! After months of preparation, we redesigned and rebranded a website that showcases the essence and core values of AdShark Marketing. Some of the new changes we've incorporated include the following: new branding, client case studies, Ask the Sharks questions, website portfolios, and an entire blog makeover. Keep reading to learn more about our fun, new changes and the strategies behind each of them.
New Changes To Our Website
1.) Implemented new brandin

g 
With a new website, comes many new changes. One of our most visual changes is the overall AdShark Marketing branding. After taking a look at our new website, you can see our new branding has a heavy focus on color and iconography. Our new color scheme is based on our original and reimagines in a more vivid and engaging way.  The new colors are bright and eye-capturing– allowing us to focus on making everything more impressive. We also focused on iconography and created six icons that will be used to headline each of our six services.  By having icons to represent each of these categories, we now can rely more heavily on images instead of words.
2.) Added case studies
Watching our clients succeed is one of the main reasons why we love what we do.  We view our clients as partners and a great way to highlight them is through case studies. However, instead of categorizing by  "client," our case studies are categorized by the service we provided. These service categories are SEO (Search Engine Optimization), PPC (Paid Search Advertising) and CRO (Conversion Rate Optimization). We organized our cases studies this way because it's unique and makes searching by service a lot easier.
3.) Answering "Ask the Sharks" questions
For many business owners, digital marketing is a very new and intimidating concept. Digital marketing is drastically changing traditional boundaries of marketing and redefining the roles of consumers, businesses, and society. To help answer simple to moderate digital marketing questions, we created Ask the Sharks. Every Friday, we'll  publish an Ask the Shark questions in order to help everyone become more knowledgeable and comfortable with digital marketing.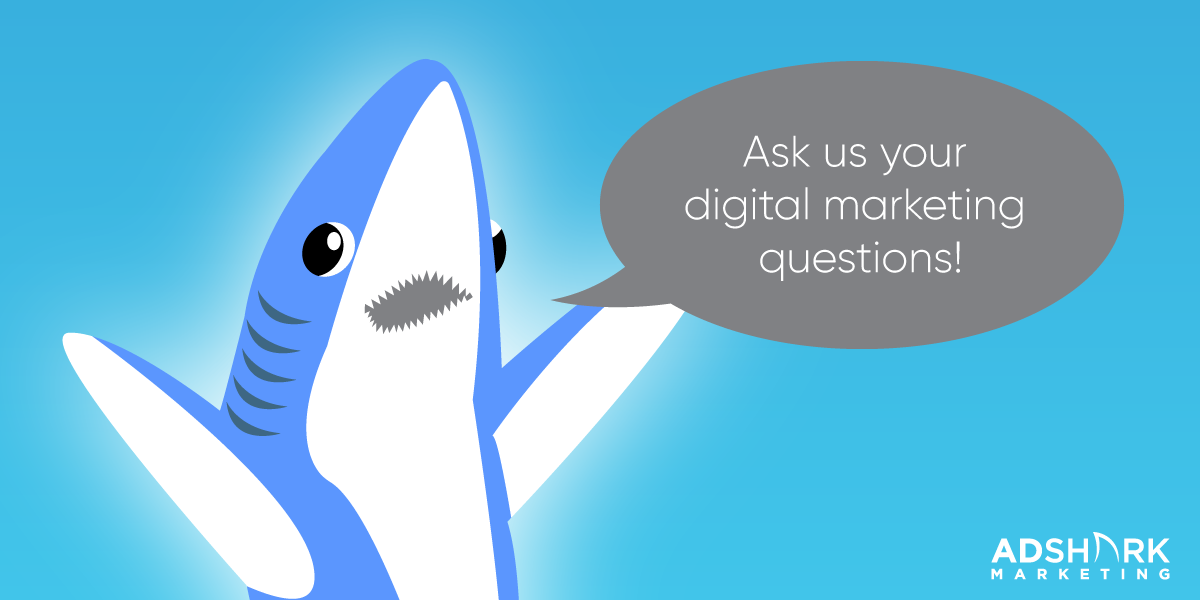 4.) Created a web design portfolio tab
Case studies can tell how we helped our clients, but we also wanted to show you how we helped them. To accomplish this, we included a "Web Design Portfolio" extension on our main menu. Ranging from local businesses to large e-commerce businesses, we've worked with all types of clients. Take a peek at our featured clients' websites to see for yourself the variety and creativity we've provided for each of our unique clients.
5.) Underwent a blog makeover
To complement our new branding, our blog underwent a significant makeover. We decided to change all of the visual and content formats, redesign all images and add a category sorter for better organization.
6.) Created an entirely new layout
Our entire website layout and design changed to complement our branding and business goals. We are really digging our new look! Below are images of what our website looked BEFORE we underwent our transformation and AFTER.
Before:
After:
Let us know what you think!
What do you think? Let us know your opinion of our new changes in the comments section below. We'd love to hear from you!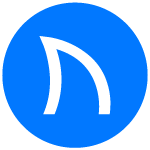 Ready to grow FASTER? Let's Talk!
Interested in having us help you grow?