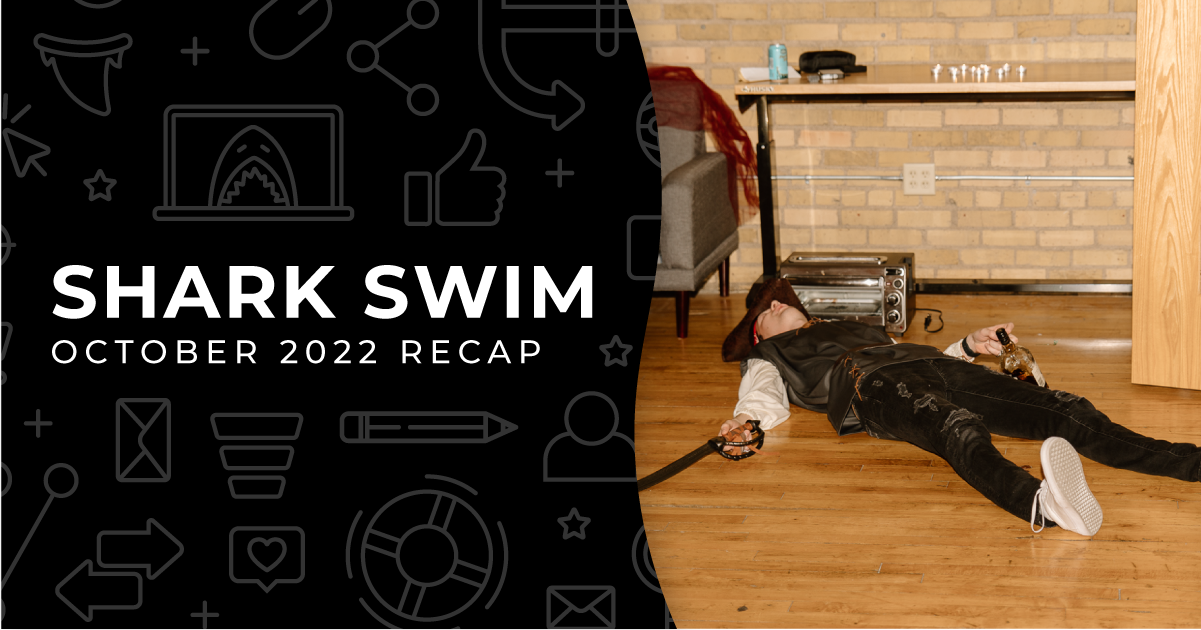 #SharkSwim: October 2022 Recap
Sweaters, leaves falling, pumpkin carving, digital marketing… Gosh, I love Fall things!
Welcome back to another #SharkSwim monthly recap! We think you autumn know all about our work anniversaries, company events, and so much more!
Shark-iversaries!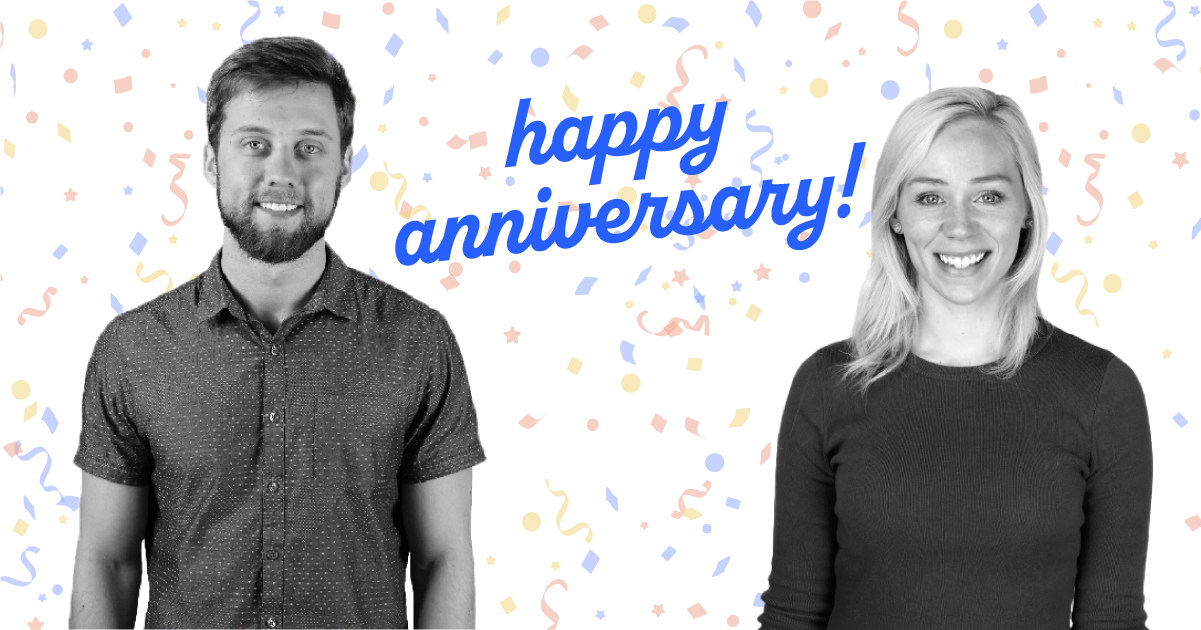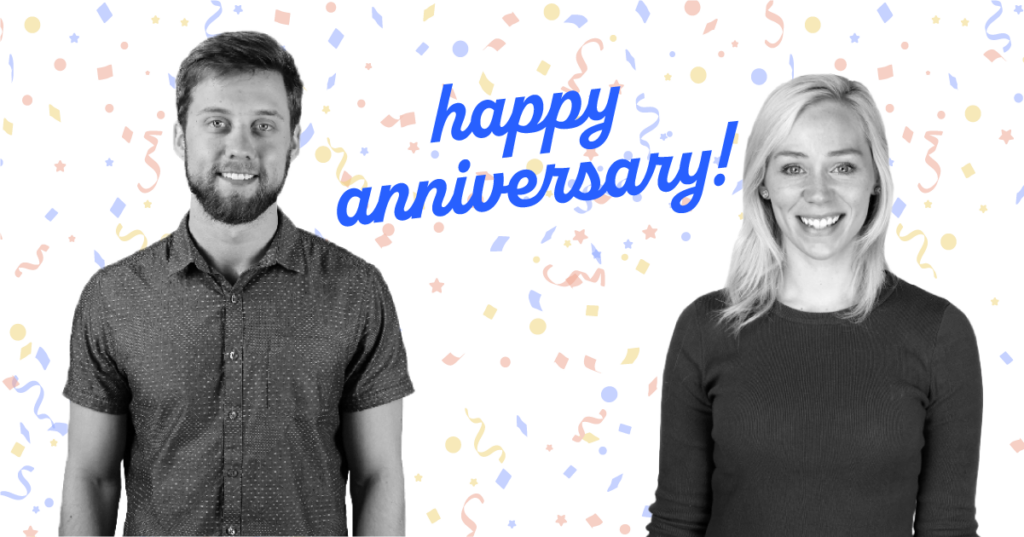 This month, we have TWO big work anniversaries to celebrate. Early on in the month, we celebrated Manager of Web Services Mike Mulvaney's sixth anniversary as a shark. Since starting at AdShark, Mike has impacted our company by single-handedly running our web department, being our resident health buff, and by giving us weather updates from his home in Florida. Hope the Sarasota sun is shining on you today, Mike!
We also got to celebrate Digital Marketing Manager Whitney Jensen's fourth anniversary as a shark. In Whitney's 4 years with us, she's helped shape the company by leading our team of strategists, providing exceptional value to our clients, and by bringing good vibes into our office every day! Thanks for everything you do, Whitney!
Murder Among The Marrrketers!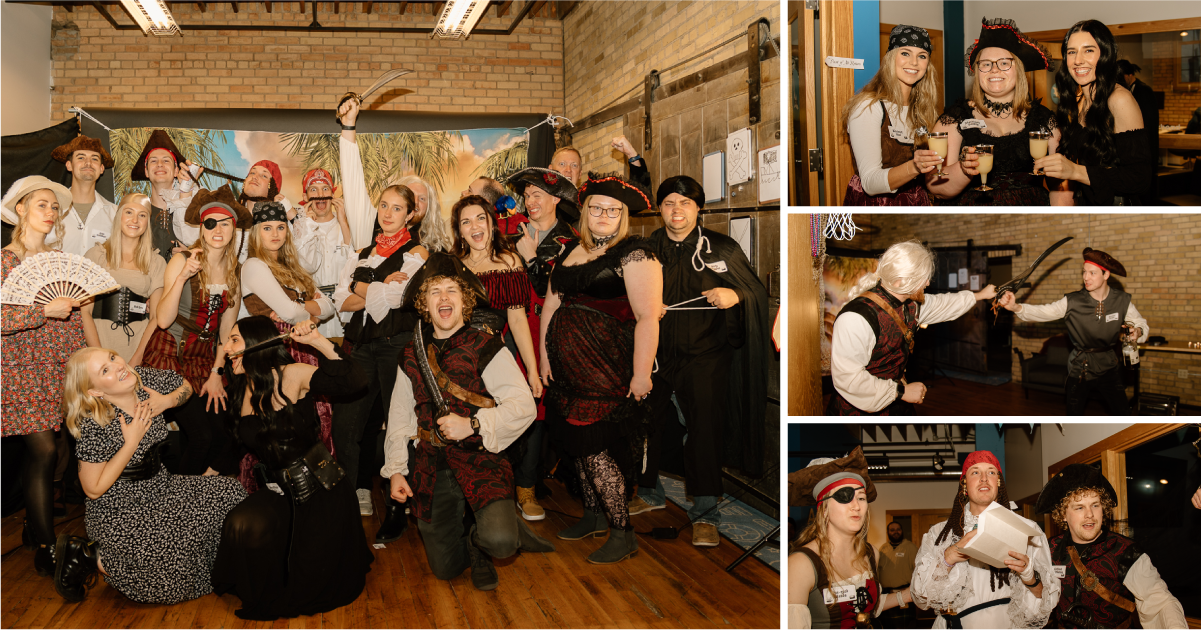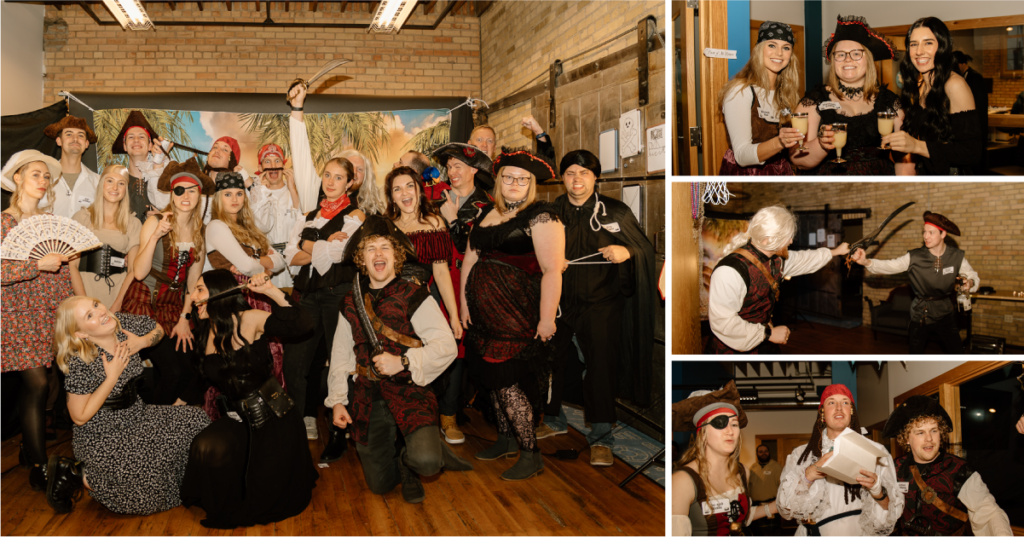 How does a pirate measure success on their paid search campaigns? By looking at the C-T-ARRRGHH!
That joke was for a very niche crowd, I know. Anyway, we all got to dress up as pirates for this year's murder mystery party! Special thanks to Sam, Nick, and the Plan Sharks for putting this on, and congratulations to Sealegs Sam(Emily) for getting away with murder!
Wedding Season!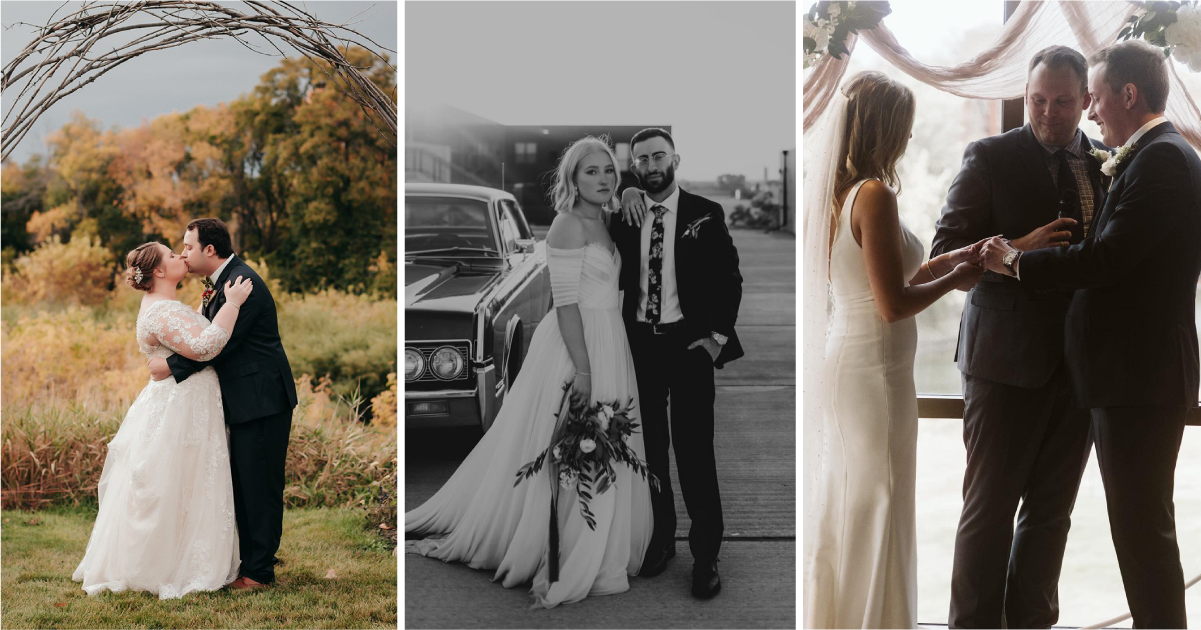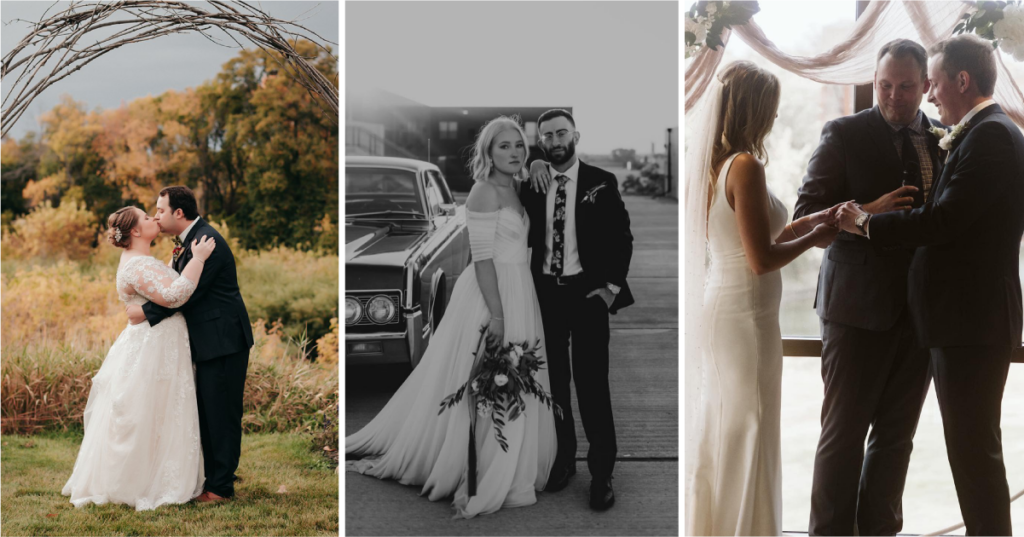 This month, we celebrated not one, not two, but THREE weddings on the AdShark team! Kicking off the month, our copywriter, Eric Anderson, married his fiancée Stacy on the first. On the seventh, Digital Creative Designer Christina Chamma married her fiancé Youssef. Lastly, Jack Yakowicz married his fiancée Rylee on the 22nd. Whew – busy month! Congratulations everyone!
We're Hiring a Copywriter!
Are you a writer with a passion for marketing? Can you write the most compelling digital ads on the internet? Do you want to work at the most fun company in the world?
Well, you're in luck – we're hiring a Copywriter/Content Strategist! Click here to learn all about it.
Creative Feature: Outlet Recreation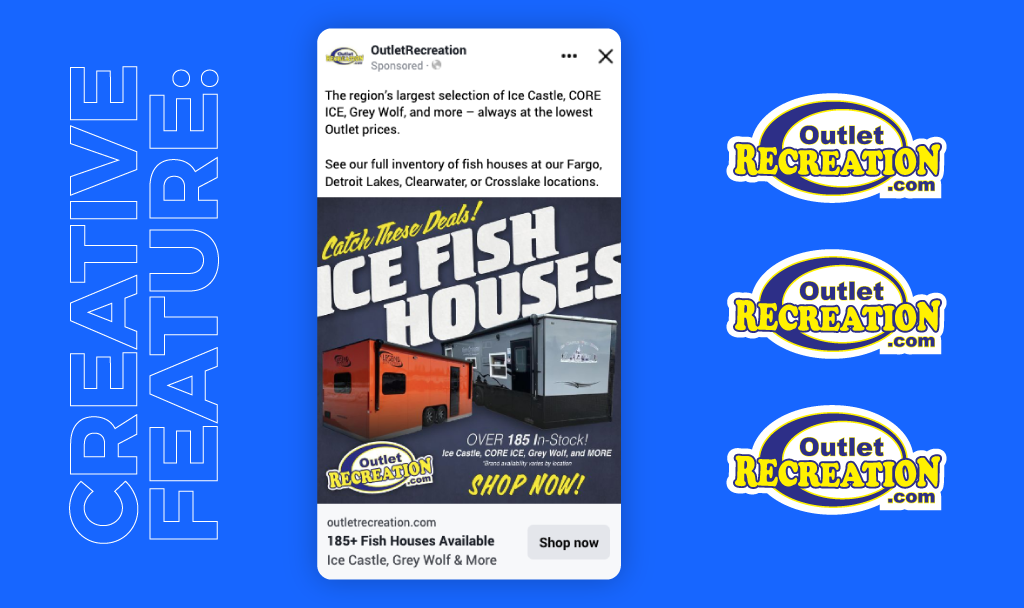 This month's creative feature is for Outlet Recreation, a local dealer of recreational vehicles based in Fargo. Take it away, Nick!
My pick for our creative feature this month is from Creative Designer, Sam Carver's "Catch These Deals" Fish House campaign for Outlet Recreation. Make eye-catching and attractive ads for fish houses is a major challenge. Very little high-quality imagery exists of the fish houses themselves making it tough to show them off. However, Sam was able to use big, bold image copy and smart color contrasting to really stop the scroll and pull viewers into the ad.

Nick Due, Creative Manager
Thanks, Nick!
The Shark Wave Channel for October 2022
Well, it's that awkward time of year where some people start listening to holiday music…
Nope – Not us. Enjoy another month of bops and tunes:
Thank you for reading this month's #SharkSwim recap! Remember to give us a follow on Instagram, Facebook, LinkedIn, and Twitter and come back next month for more celebrations, stories, company events, and more!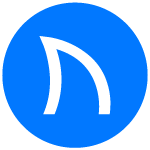 Ready to grow FASTER? Let's Talk!
Interested in having us help you grow?