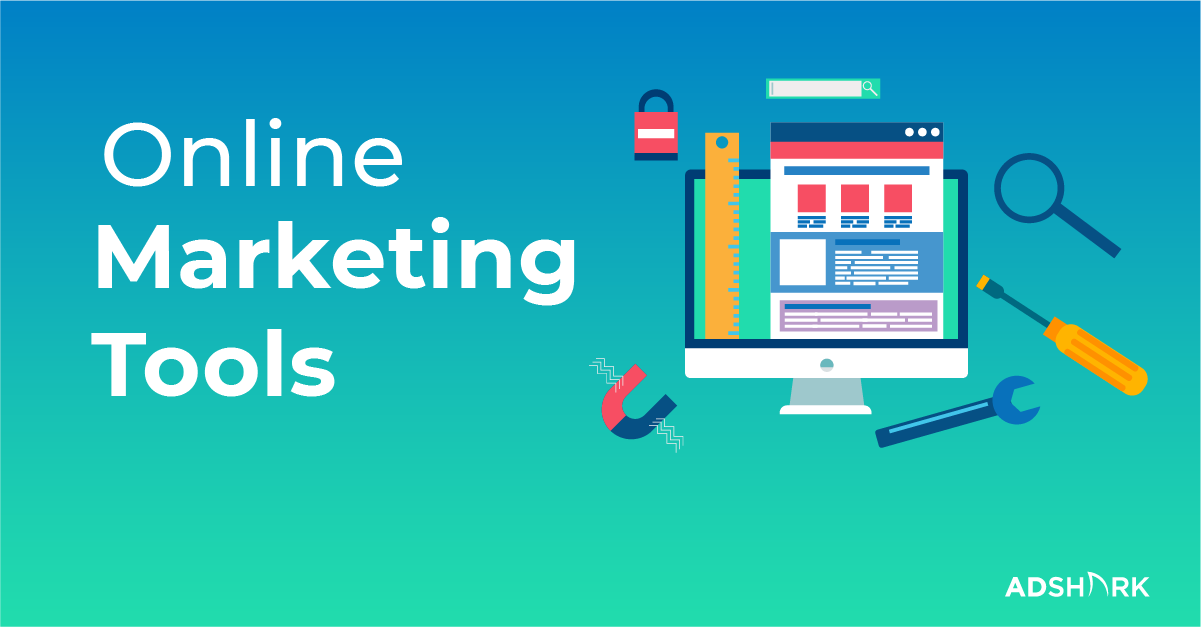 Online Marketing Tools to Boost Your Business in 2019
Did you know that there are more than 7,000 choices for marketing technology today? If you haven't been living under a rock, then you've likely seen Scott Brinker's marketing technology landscape— and then, like everyone, you were immediately overwhelmed! That's because selecting the right online marketing tools is essential to your business success.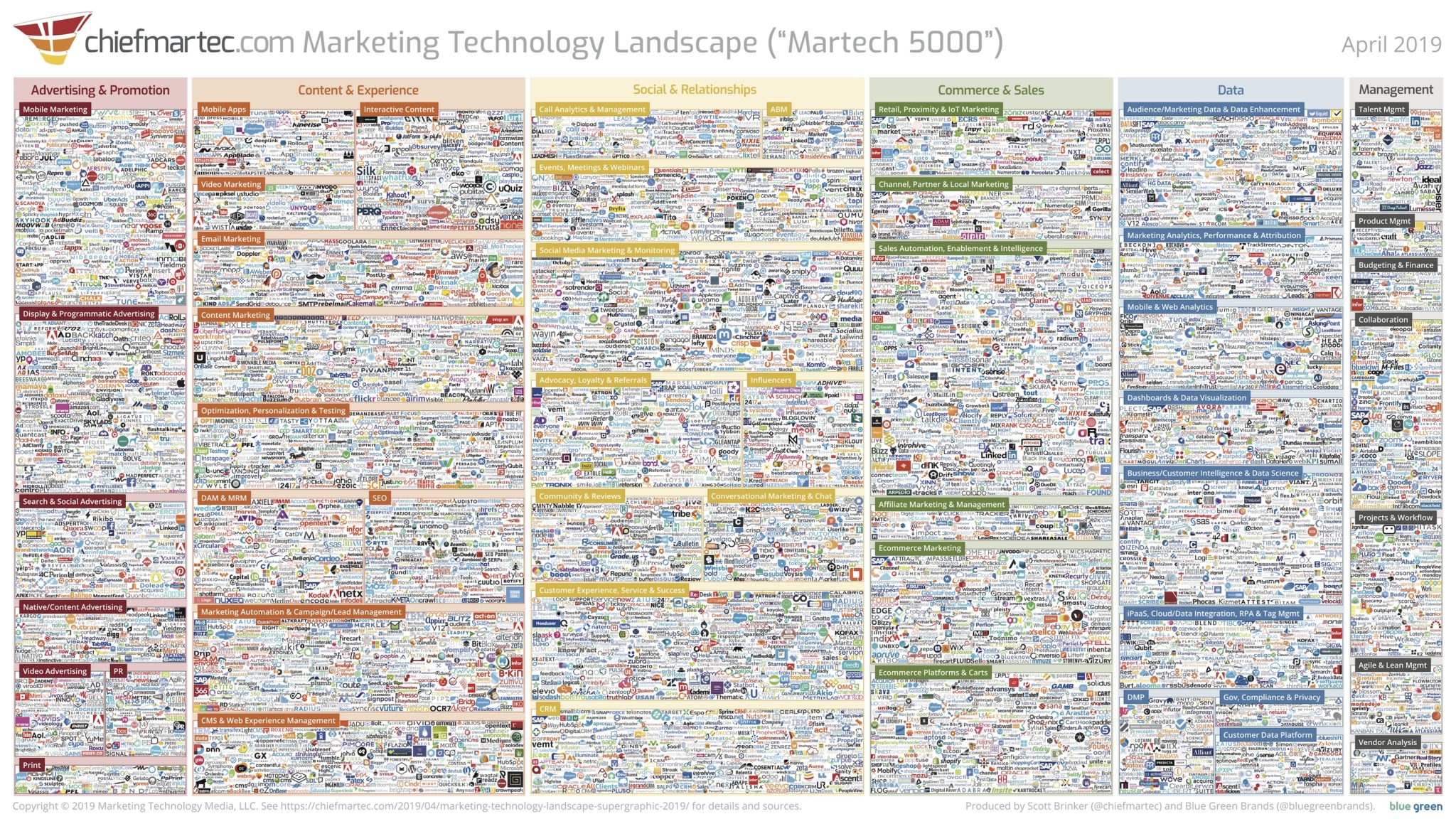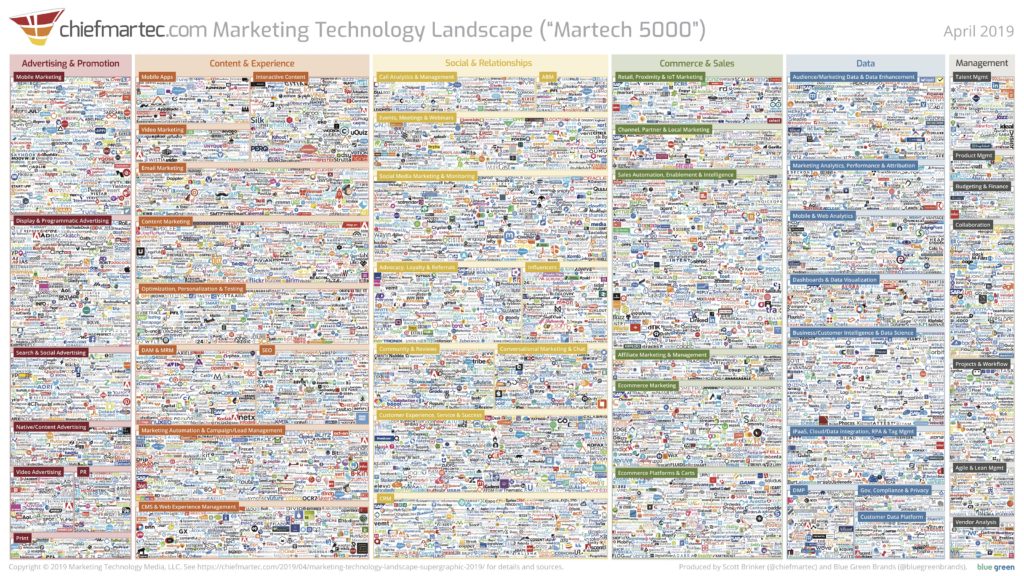 As a digital marketing agency that focuses on ecommerce marketing, Google and Bing ads, Facebook and Instagram ads, and Website Development and Design, we use our fair share of tools to help us manage our clients' accounts, so they are successful. So why not spill our secrets? In this post, we will cover our top choices for online marketing tools. Some cost money, some are offered free or have freemium plans, but all are essential to our success and our clients' success.
Google Online Marketing Tools
Ok, we are kind of cheating here because Google has A LOT of tools. But they are all important and all free! Now if you have not set up your Google Ads or Google Analytics account, stop reading and go do it now, we will wait…..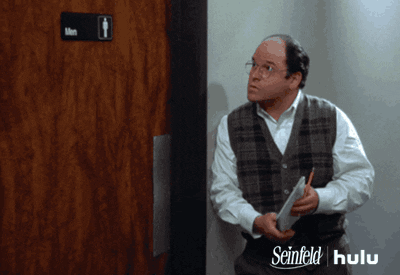 From Google Analytics to Merchant Center and even G Suite, Google is a fixture in our office and should be in yours. They have products for managing everything from your ad campaigns to your productivity. This isn't an exhaustive list, but here are the tools at the top of our list:
Google Analytics
Google Data Studio
G Suite
Merchant Center
Google Ads
Google Trends
Google Search Console
We take a deeper dive into some of the tools later in this post.
SEO Tools
They say the best place to hide a dead body is on the second page of Google. SEO is an important piece of the digital marketing puzzle. And to implement an SEO strategy effectively, you need online marketing tools that will help your site rank well for targeted keywords.
SEMRush
SEMrush is an all-in-one comprehensive tool to improve online visibility for any website that wants to increase website traffic, improve leads or sales and develop an online presence for their brand. It provides insights for SEO, PPC, Social Media, Content Marketing and more.
We use SEMrush as a primary tool for Search Engine Optimization (SEO) research and insights for site audits; keyword research, ranking and opportunities; backlink tracking or sourcing; site positioning, competitor analysis, content marketing opportunities and more.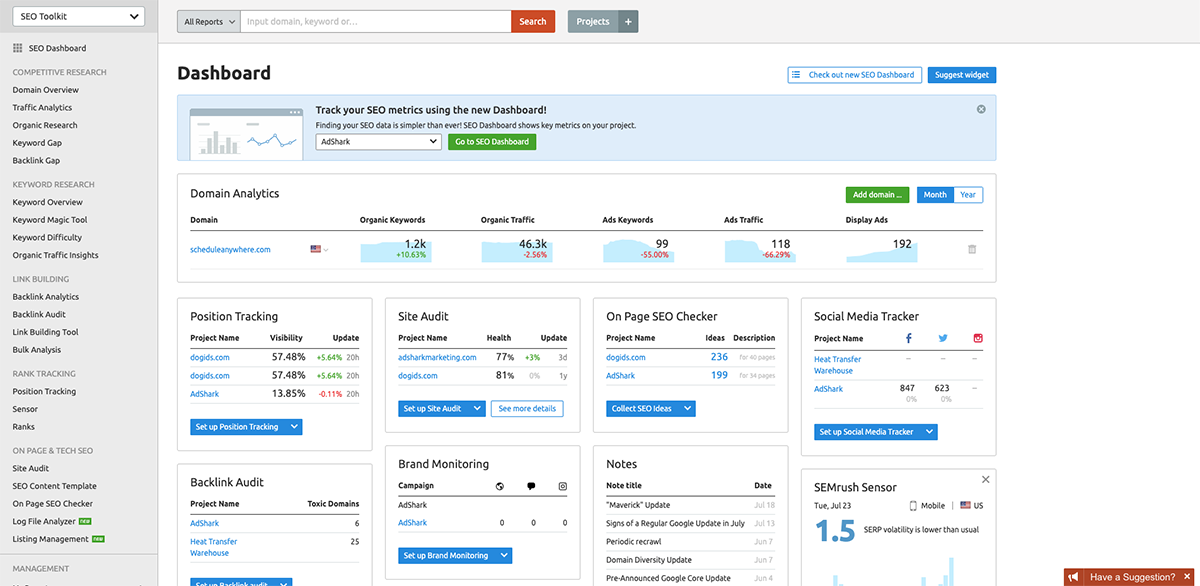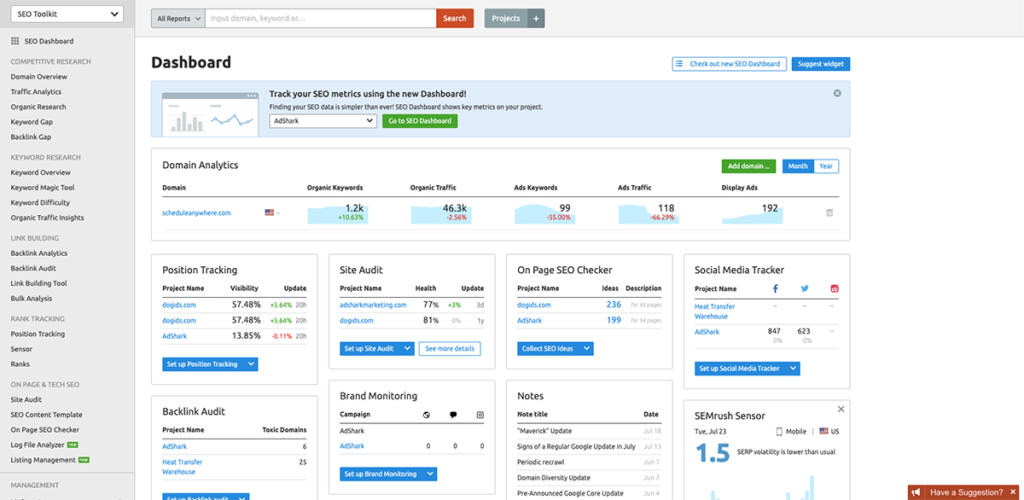 Yoast
Use the Yoast WordPress plugin to help boost your blog posts and content on Google and Bing. Add a focus keyword, edit your snippet and preview how it looks in the search results page. Yoast also has a readability score and provides suggestions to improve it.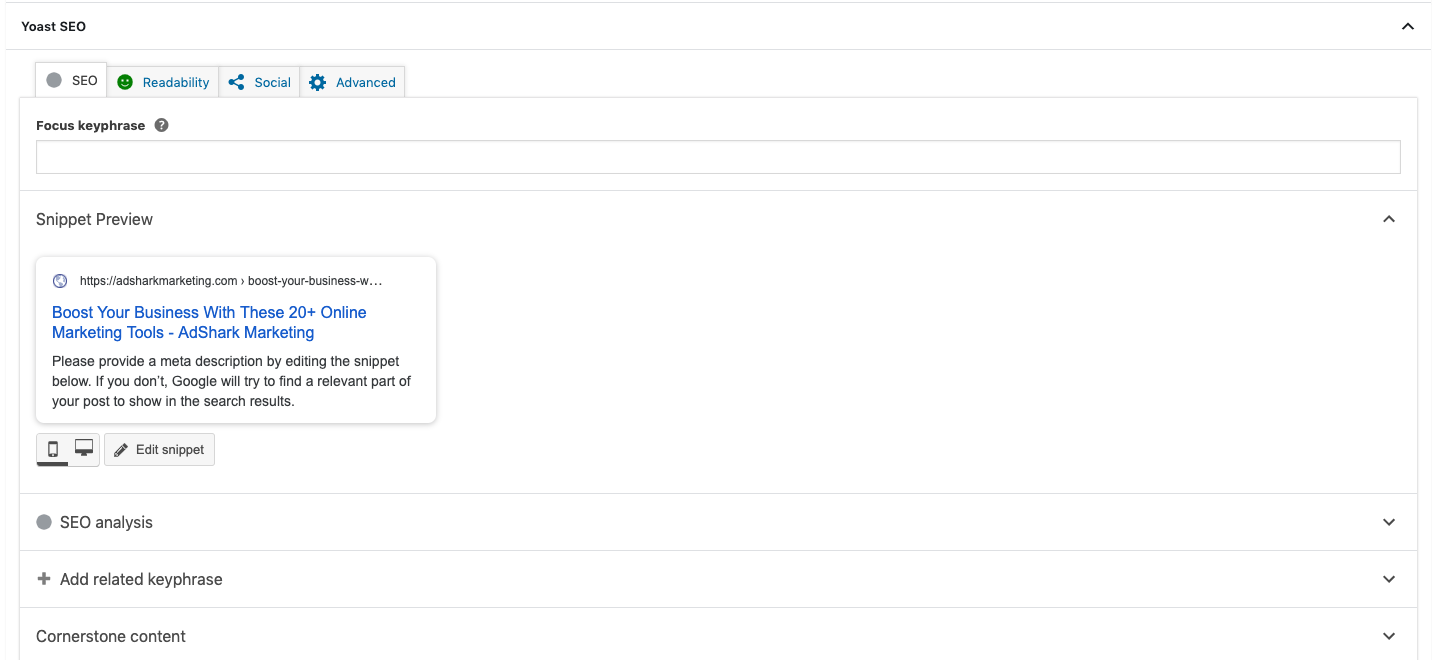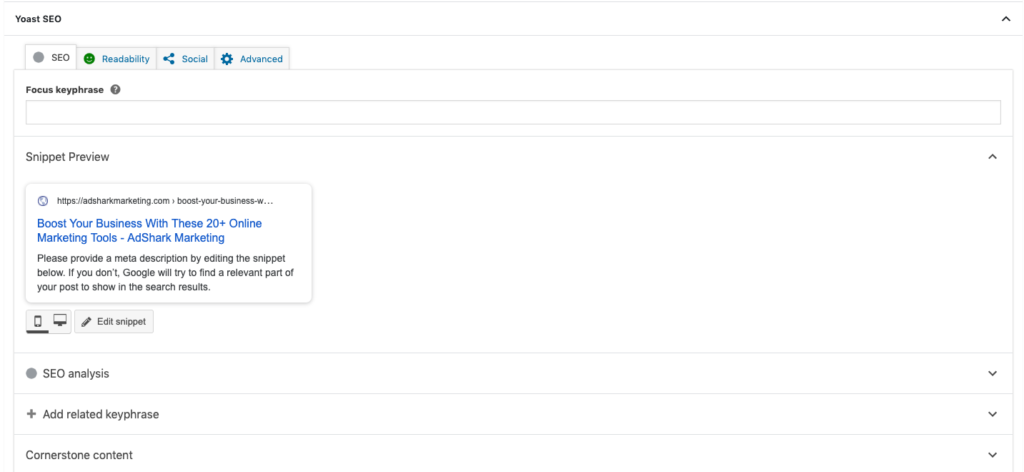 Creative Tools
My favorite design quote is from Steve Jobs, "Design is not just what it looks like and feels like. Design is how it works." Creative is just as important as your strategy, selecting the right audience and the right channel. We are lucky to have a creative team that designs the coolest ads for our clients. They recommend using these online marketing tools:
Adobe Creative Cloud (CC)
Adobe CC is the foundation of all our tools. As a designer, if you only have the ability to purchase one tool, this is the one you need. Adobe CC has a suite of tools used to design print, edit photos, create illustrations and even layout websites.
Adparlor Mockup Generator
Create ad mockups for Facebook, Instagram, Twitter, Snapchat and Pinterest for FREE. That's right, we use this tool to provide our clients with a proof of what their ads will look like on the social platform of their choice.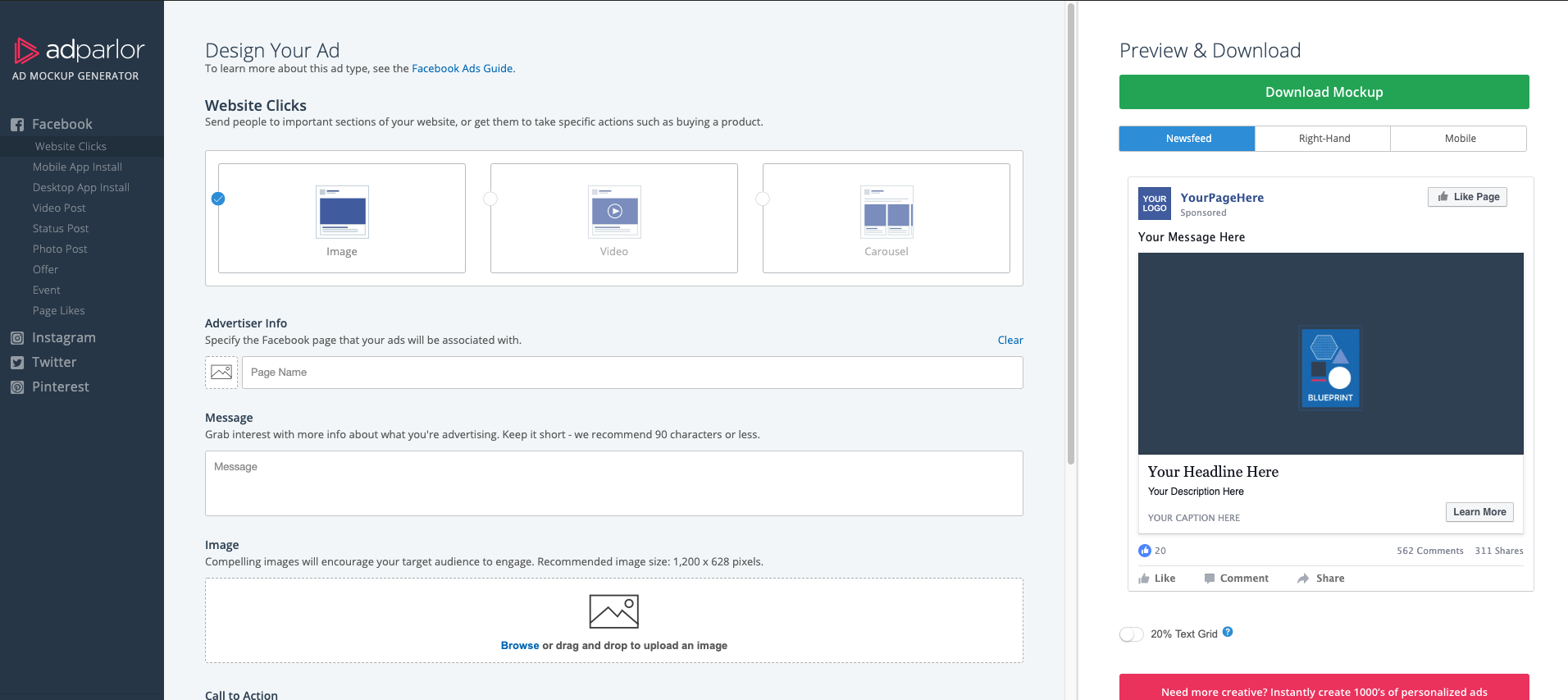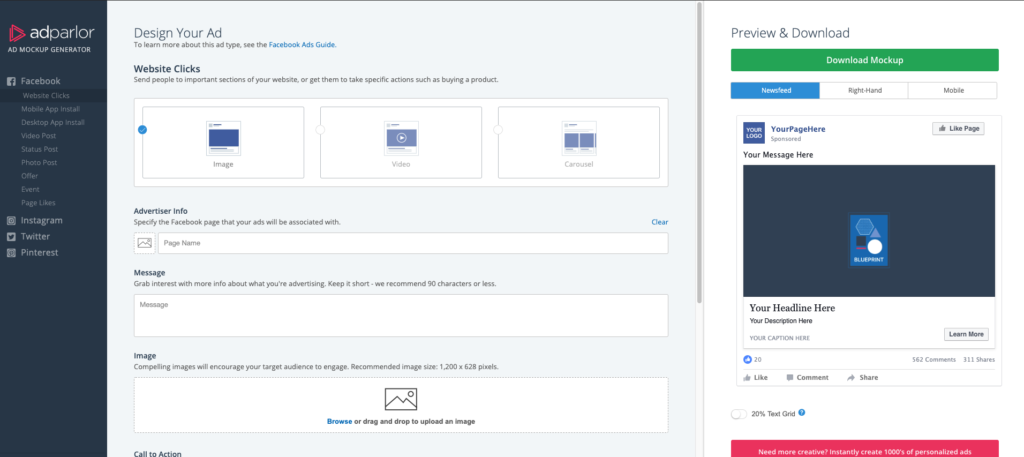 Bannersnack
A cloud-based banner ad creation tool that can help you create and design banner ads used across multiple online channels. Once created, you can download your work as JPG, PNG, HTML5 or Gif and share or embed them where needed.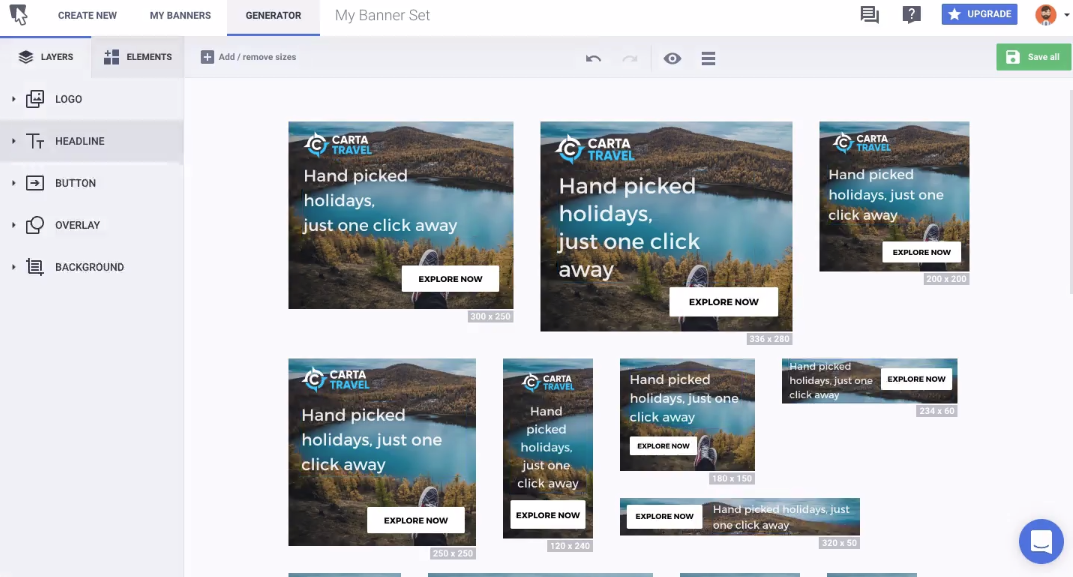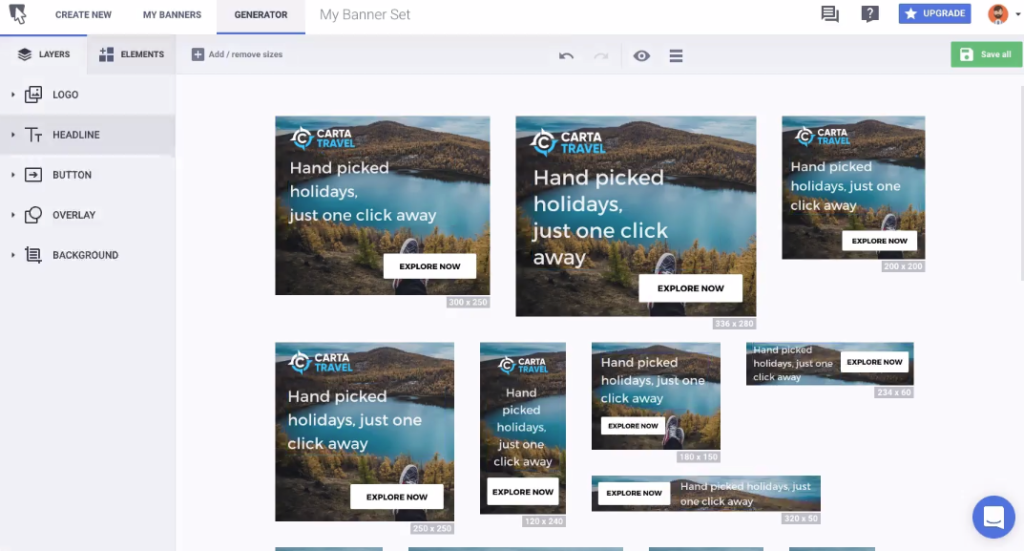 Grammarly
Need help with spelling, grammar, and punctuation? Grammarly is the perfect Chrome extension for the job. With the freemium version, it will alert you to errors in spelling, grammar, punctuation and even tell you when you are too wordy. Pay for premium and get even more features including plagiarism and impoliteness.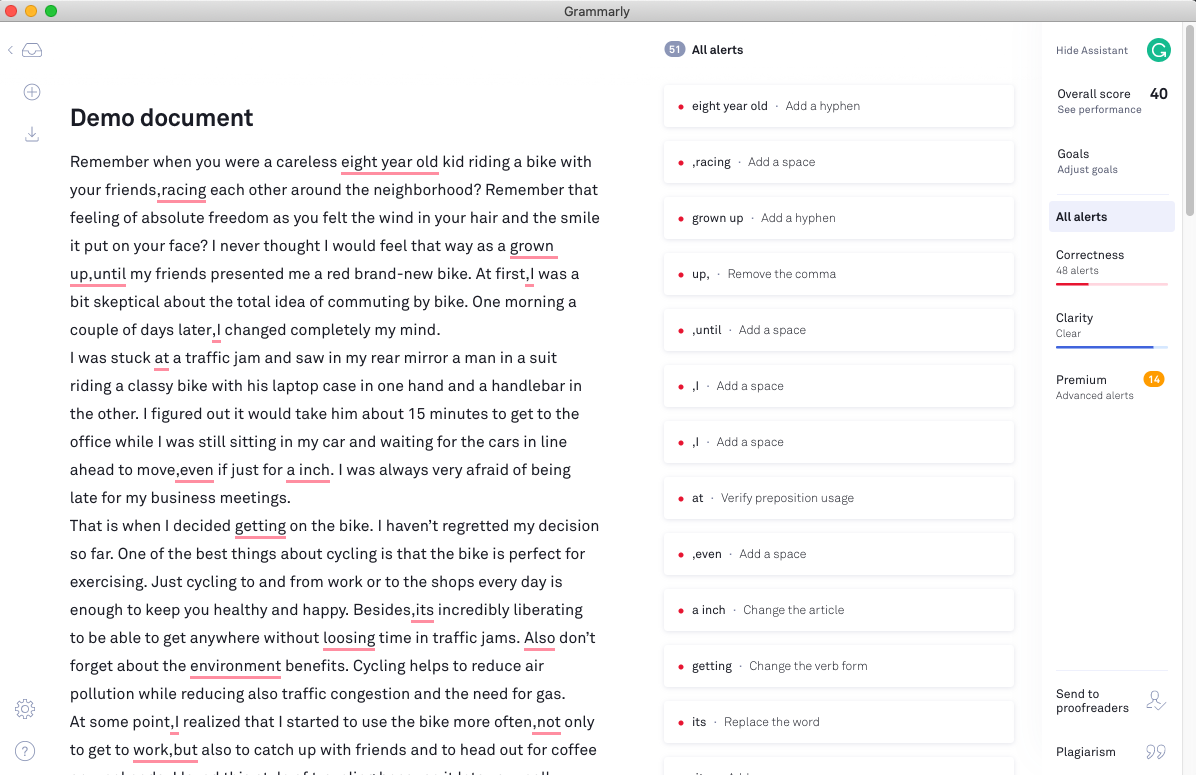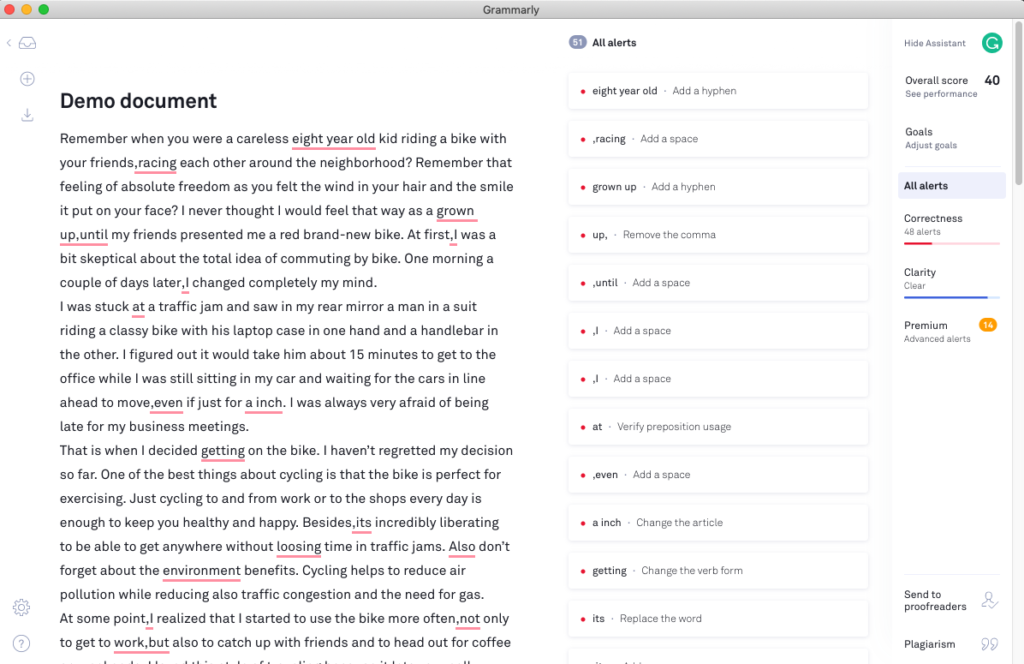 Facebook Ads Library
Facebook recently launched its ads library to provide transparency on all the ads currently running on its platform. As advertisers, we like to use it to see what our competitors are doing and what our clients' competitors are doing.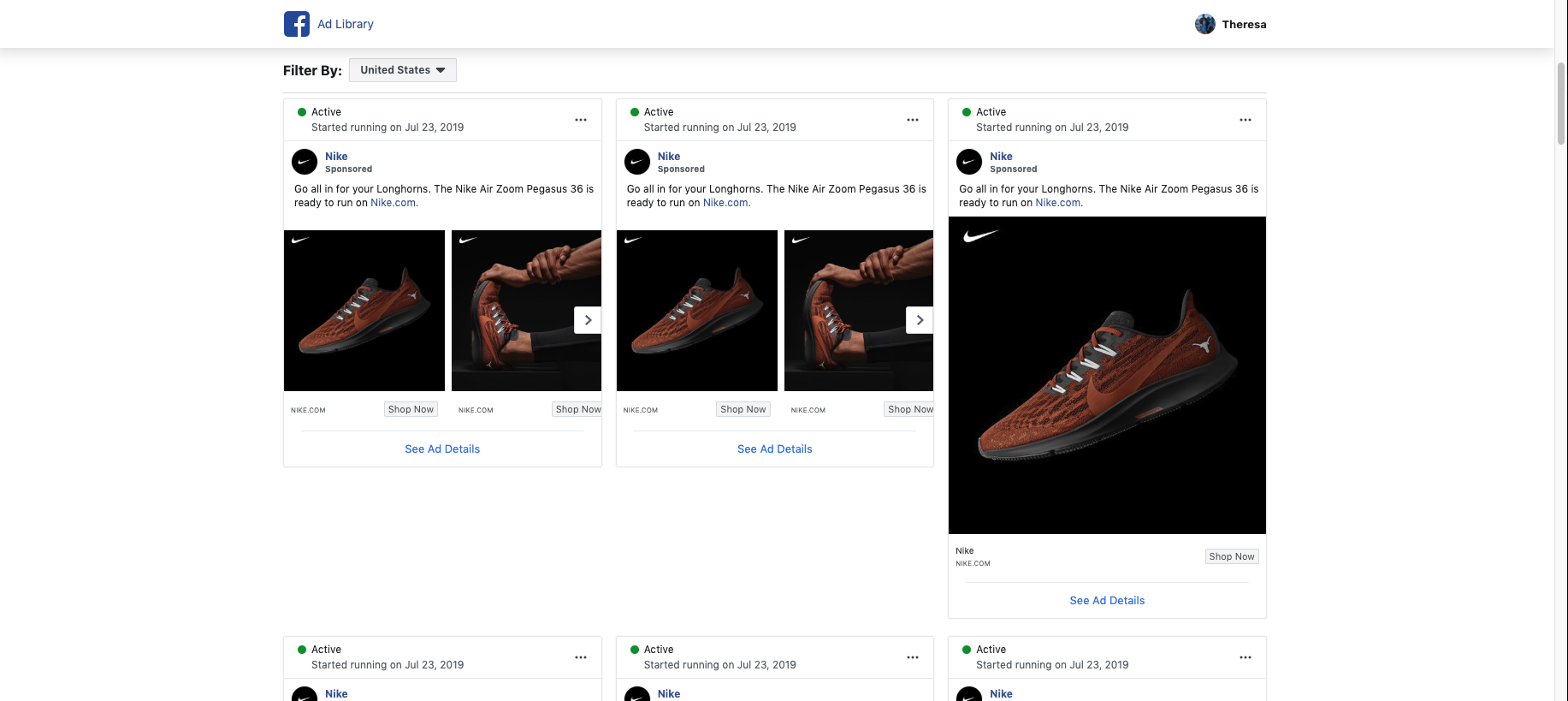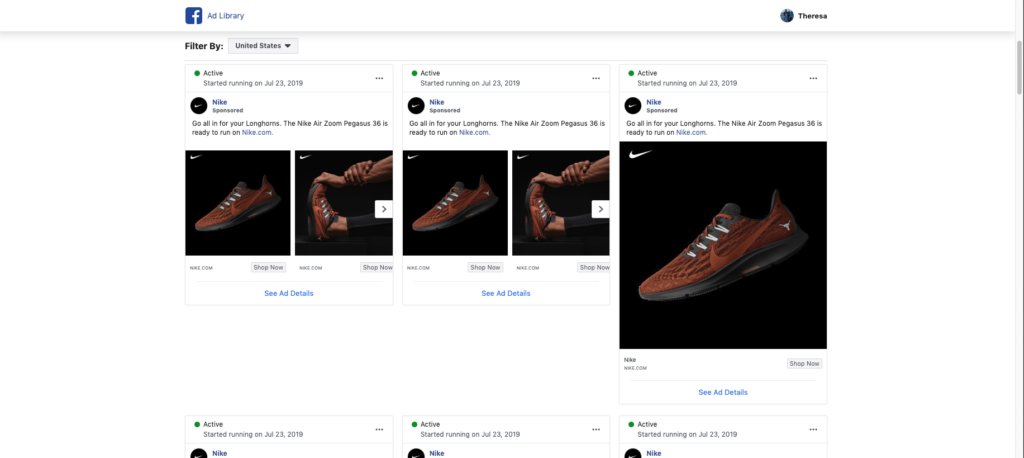 Advertising Platforms
Paid search and paid social is our bread and butter. Send us a message and we can prove it. We will talk so long about conversion rates, click-through-rates, ROAS, CPC, PPC it will make your head explode!
On a more serious note, the foundation of any online marketing tool library is the ads platforms that Google, Facebook and Bing offer. Get to know the ins and outs of these. We have lots of content on setting your campaigns up and implementing advanced targeting strategies. They can be extremely helpful in bringing new clients and more money into your business.
Google Ads
This tool needs no introduction, but we will give it anyway. Google Ads is the number one online advertising platform. Use it to create campaigns to get your site or products in front of potential buyers.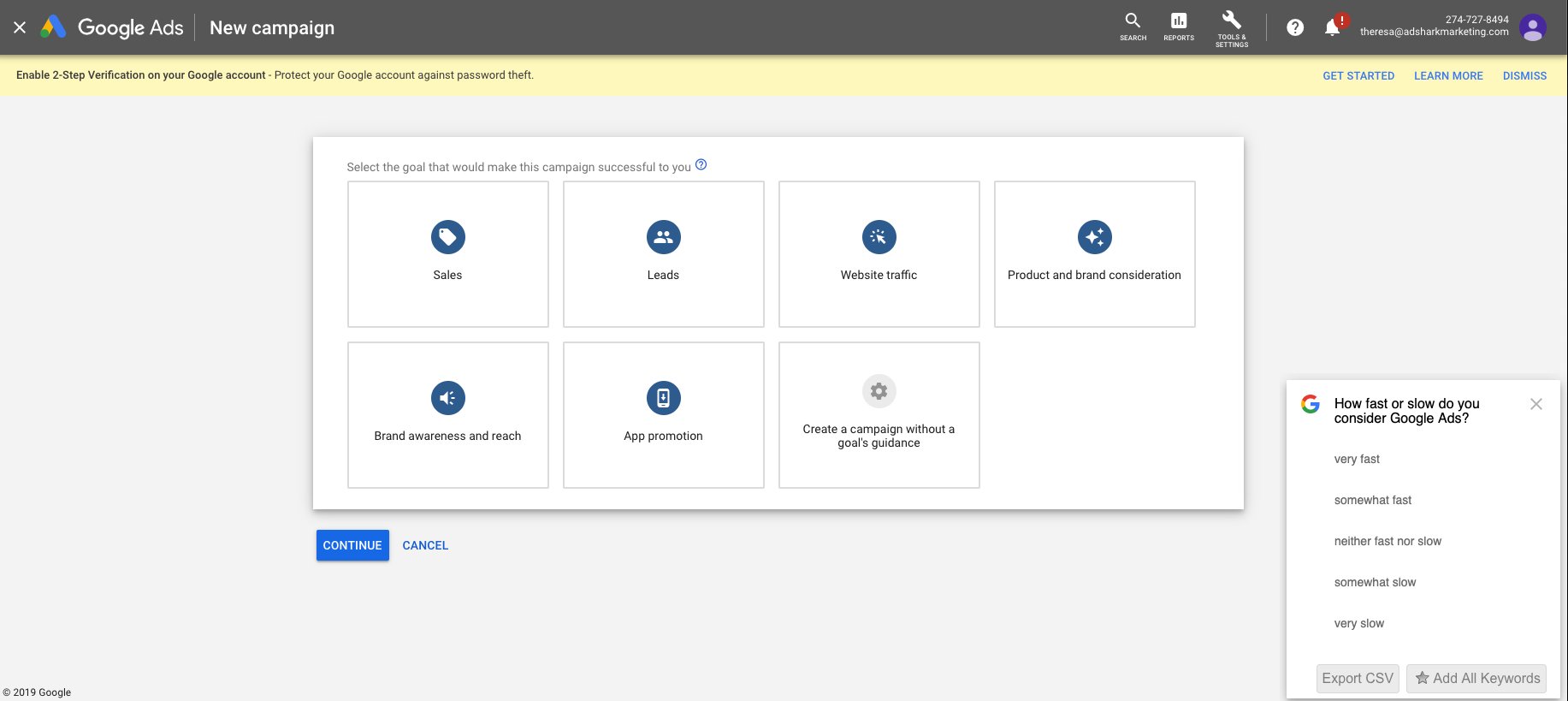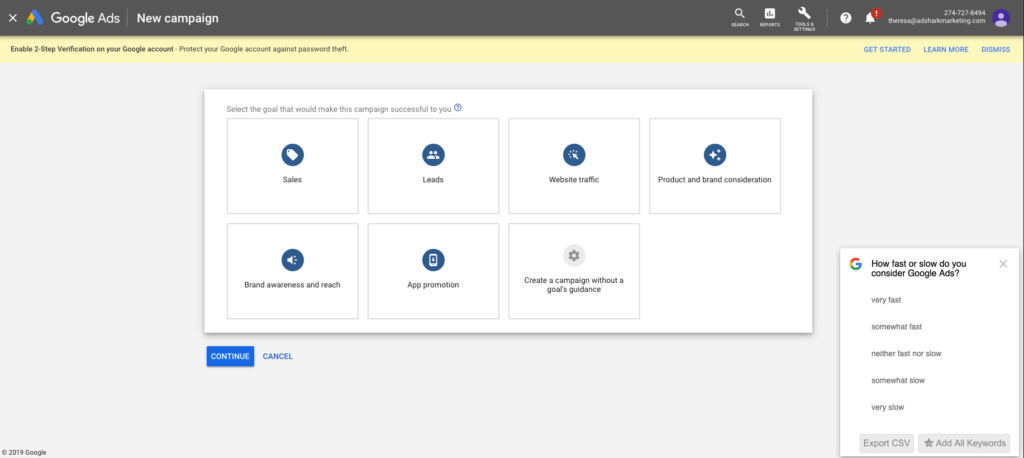 Facebook Business Manager
Facebook has a lot of data that you can use to target specific audiences. We specifically like using Facebook as a lead gen tool and for retargeting online shoppers to e-commerce sites.
Bing Ads
Don't miss out on millions of searches. Use Bing along with your Google campaigns and reach an audience that doesn't use Google. Bing ads now also exclusively serves Yahoo search traffic so it's like killing two birds with one stone.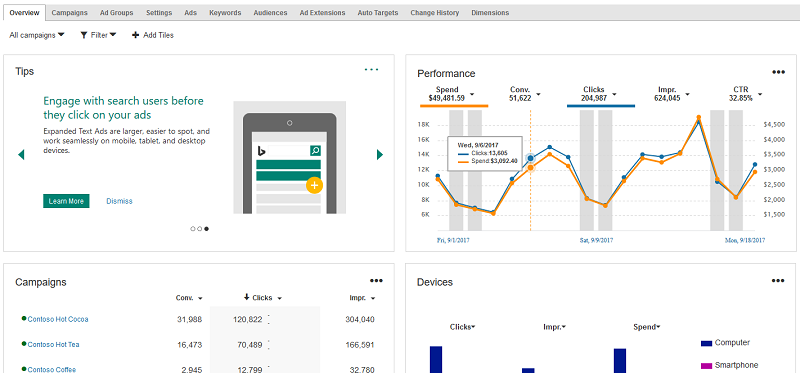 Analytics
You won't know if you are executing the right strategies if you don't have an analytics tool in your online marketing toolbox. The amount of data available through online channels is almost overwhelming. These tools will help you organize it into bite-sized pieces and communicate the information to stakeholders or clients.
Supermetrics
Add on Supermetrics to Google Sheets and Data Studio for automated reporting. Supermetrics pulls your PPC, SEO, social and analytics data into one easy-to-read report.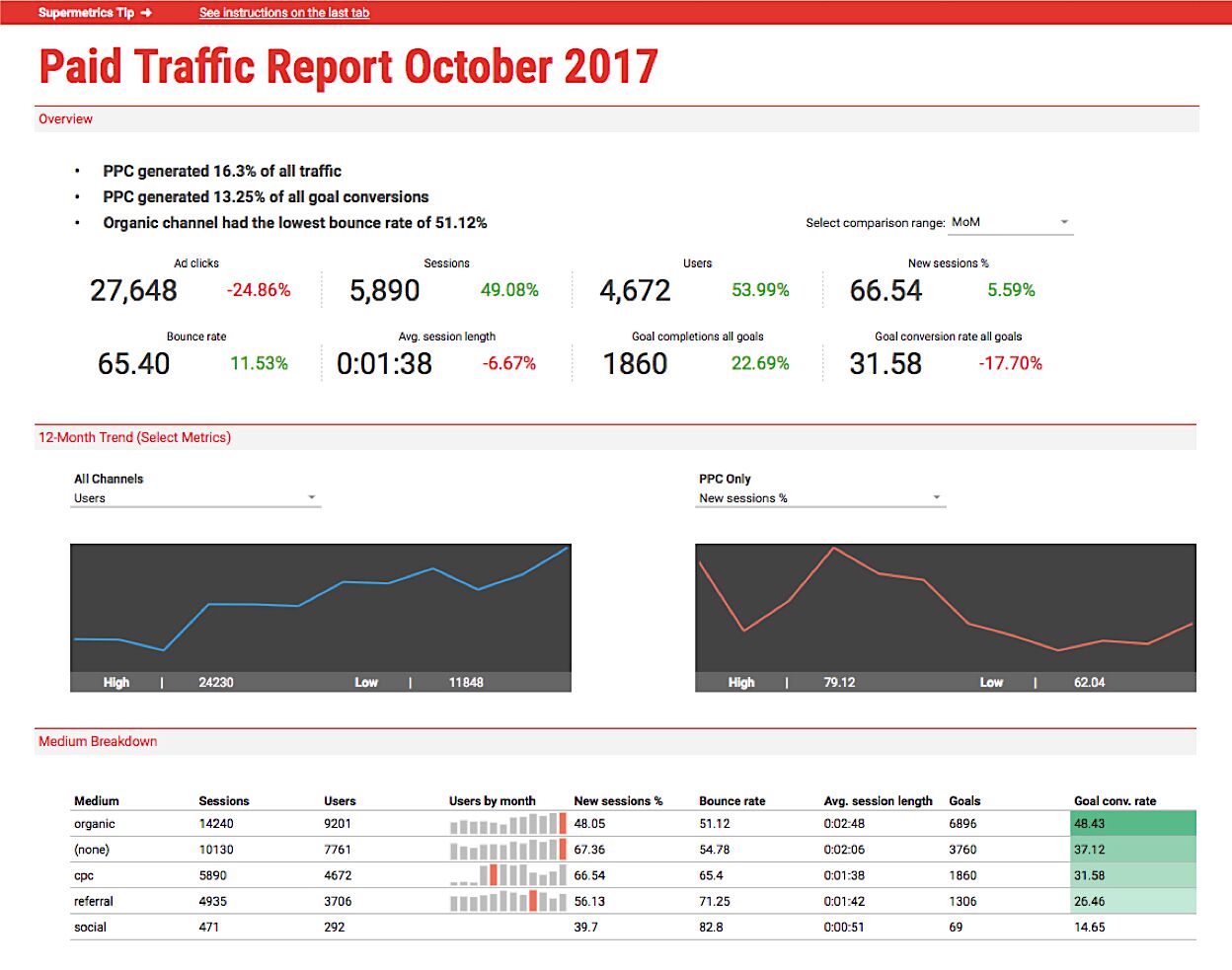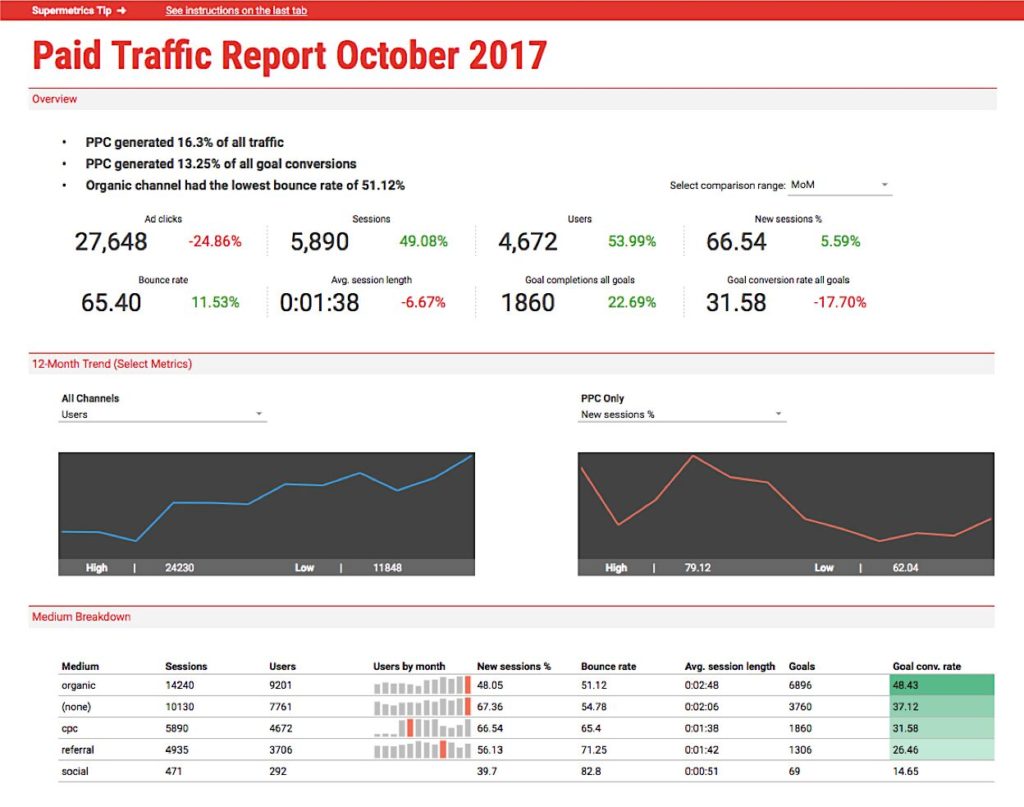 Google Analytics
Analyze data for your business in one place. Gain insights into how people use your site, giving you the ability to take action to improve their experience.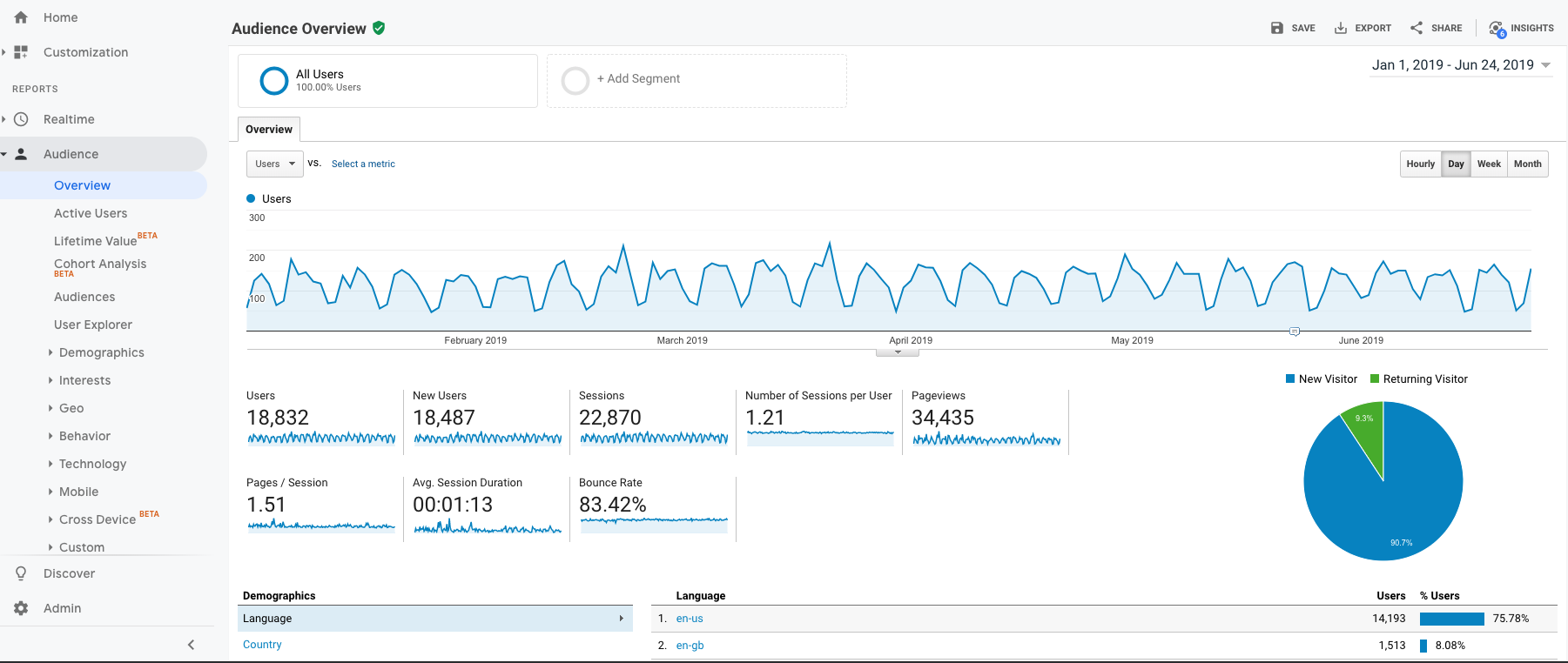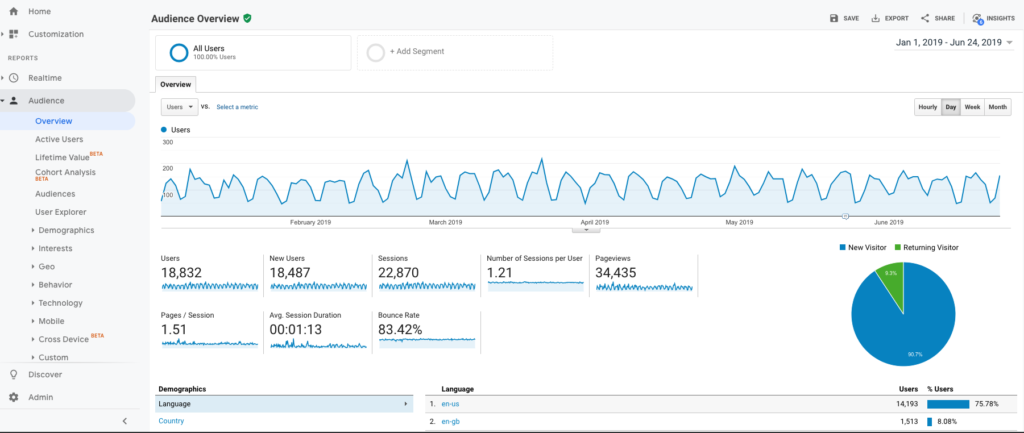 Social Platform Analytics
With access to the built-in analytics on Facebook, Instagram, Twitter, and LinkedIn you have information about what content performs for your brand. You gain a deeper understanding of your audience's needs to encourage more engagement, link clicks, and even purchases.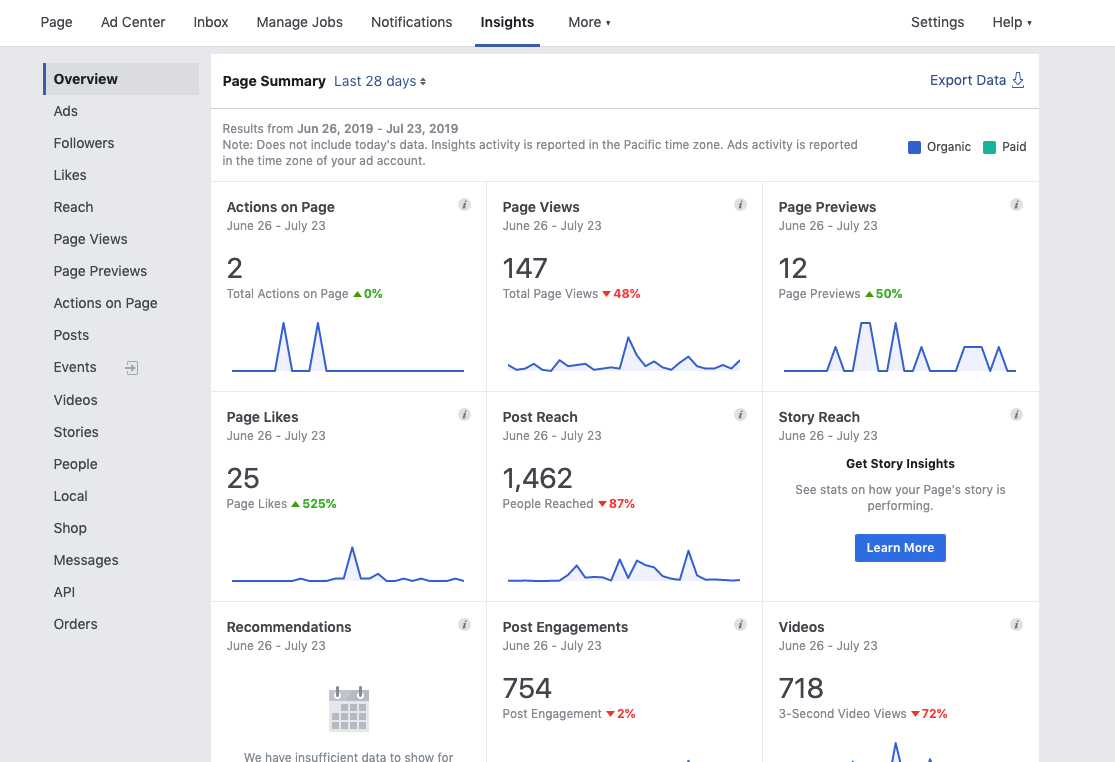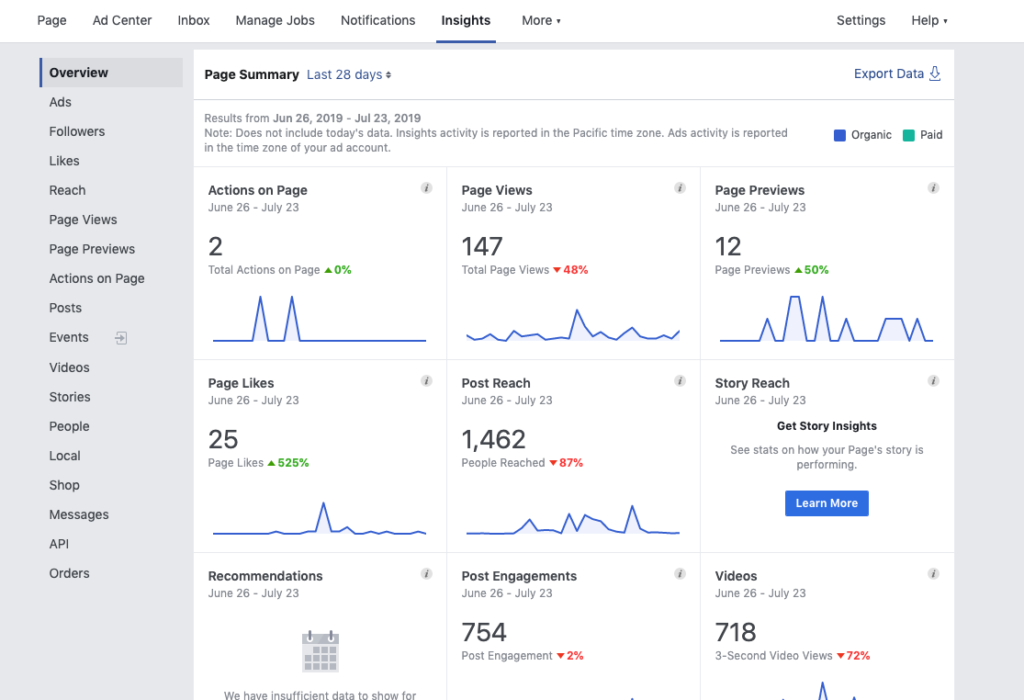 Website
If you're an e-commerce company, your website is as important as the building of a brick-and-mortar store. Selecting your platform is so important to the growth and success of your business. Choosing an ecommerce marketing tool for web design and development takes a lot of planning and preparation. We recommend the following:
WordPress
Use this free tool to build your website or blog. With so many options for customization, WordPress is the way to go for everyone. Knowing what add-ons to use is key to the success of your site. We found Beaver Builder to be the best page builder to use in conjunction with WordPress.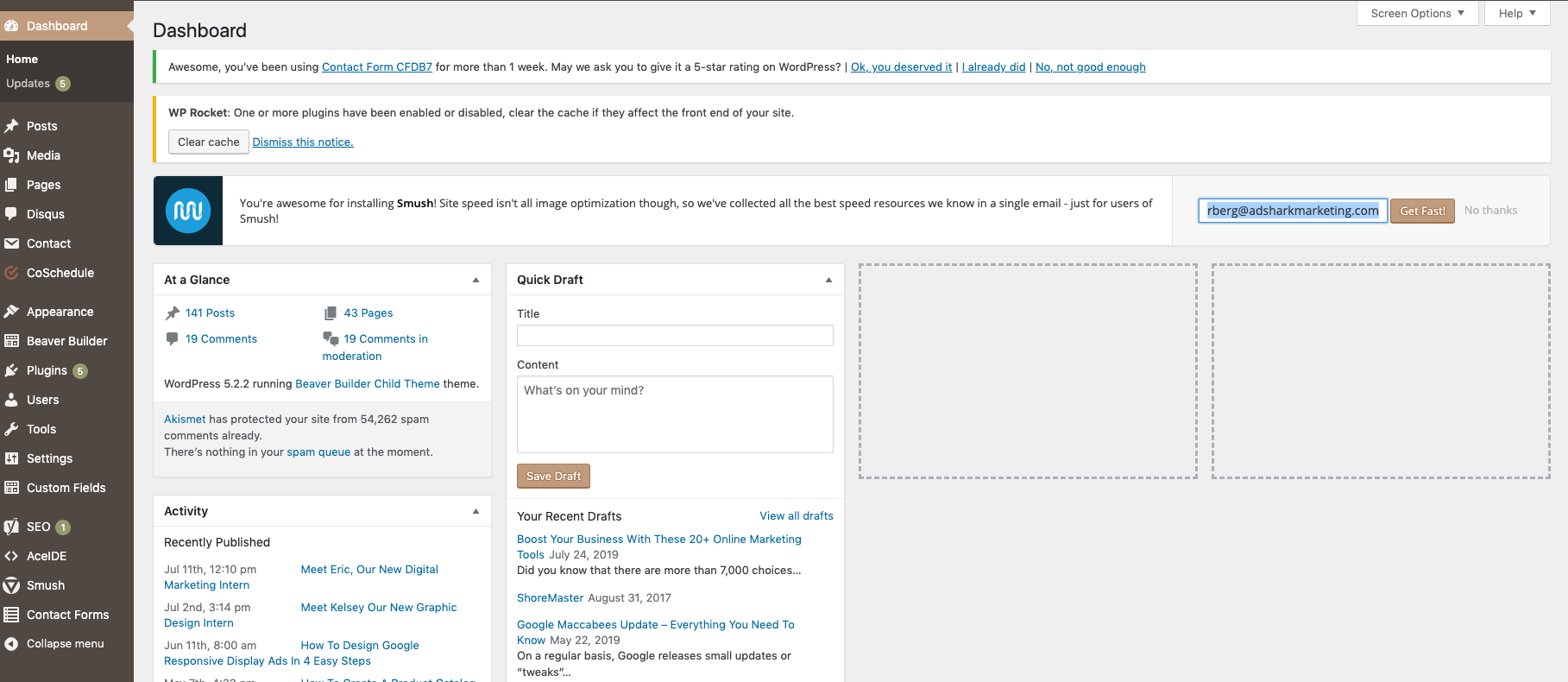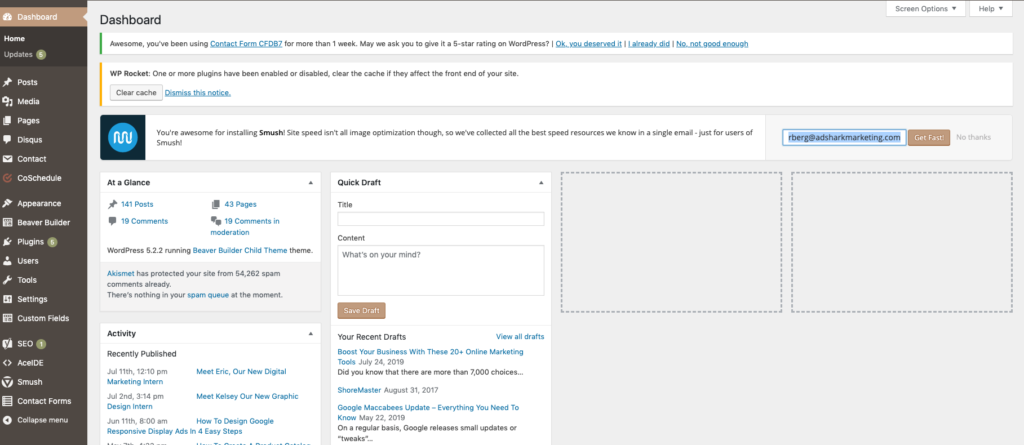 BigCommerce
If you have an online store that you plan to scale, BigCommerce is a great shopping cart platform that is customizable and can integrate with your WordPress site.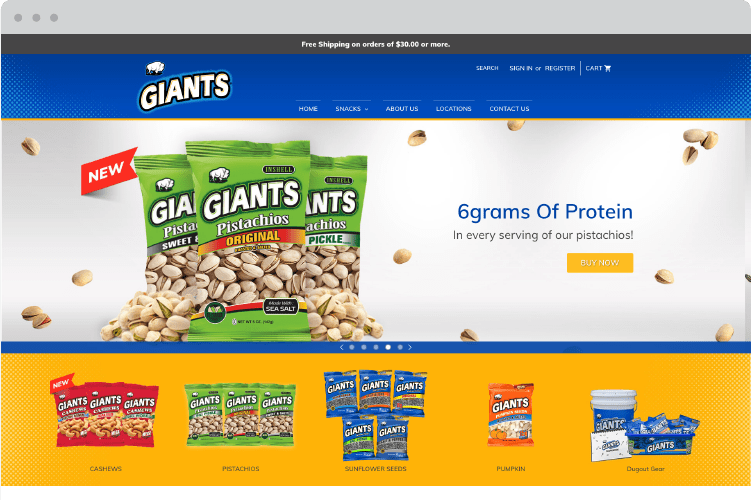 Shopify
If you have a small to mid-size online store and lack development experience or resources, Shopify is a good solution. Its easy-to-use interface has everything needed to sell online and on social.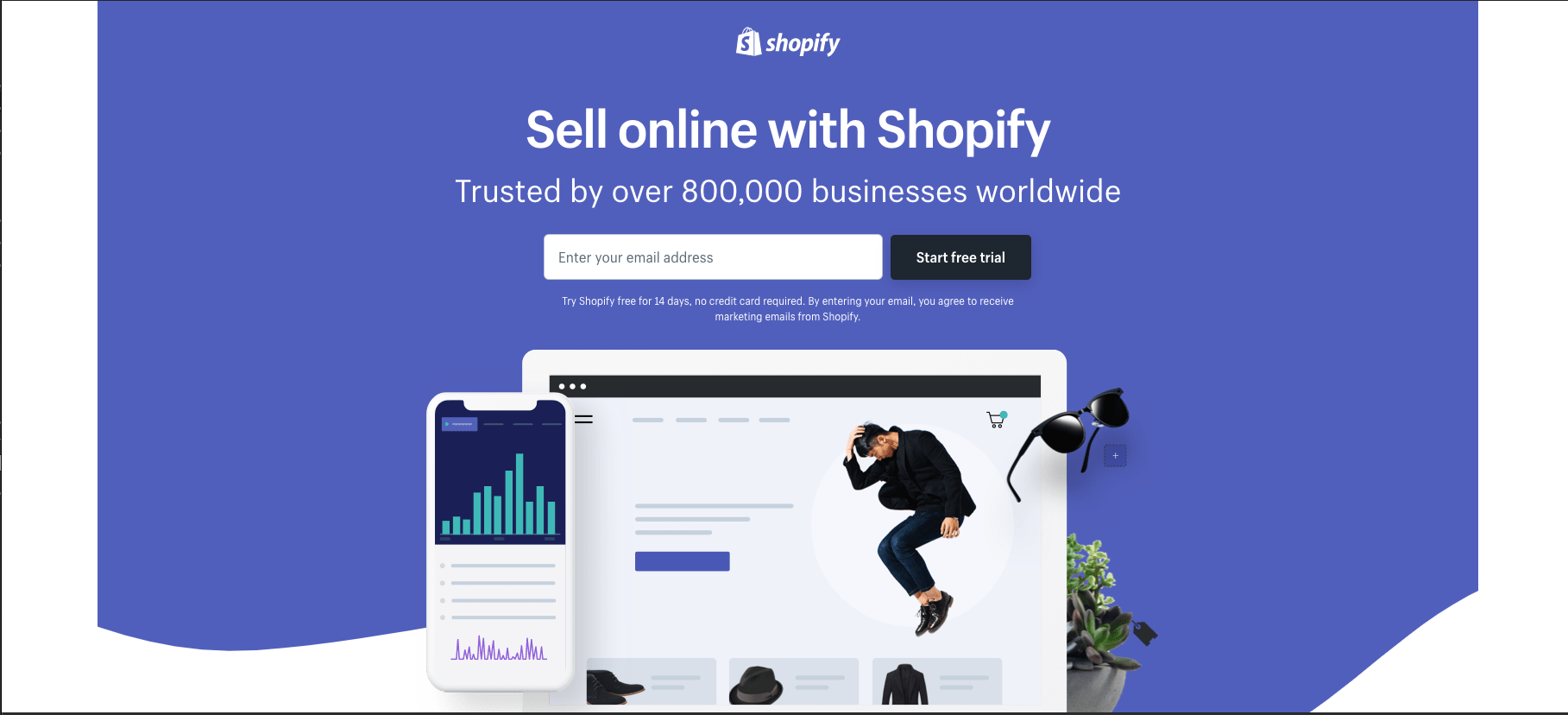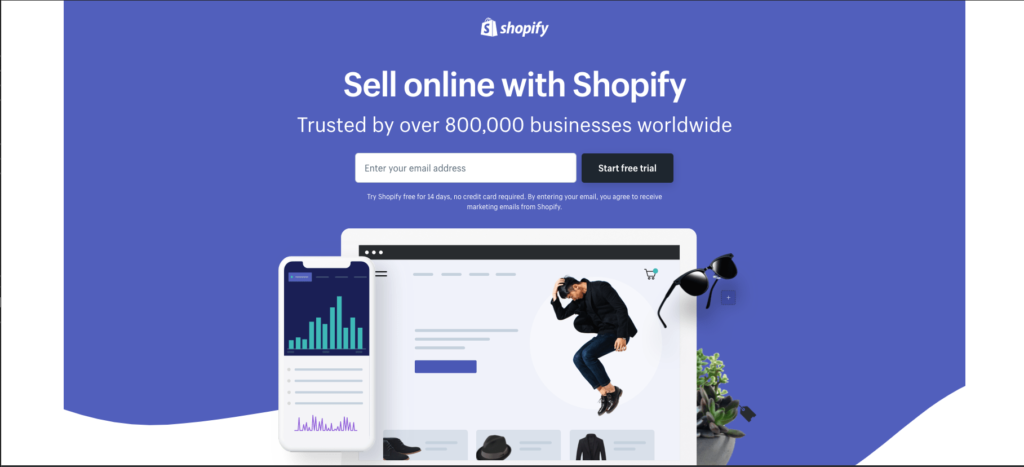 Lead Gen and Marketing Automation
For B2B, lead generation and marketing automation are crucial online marketing tools. Knowing what to select is based on your company goals and the features needed to implement a successful strategy.
MailChimp
Email marketing and marketing automation are an important part of any lead generation strategy. MailChimp offers different pricing models, including a freemium version. You can do as little as creating email campaigns to as much as building and using their CRM tool.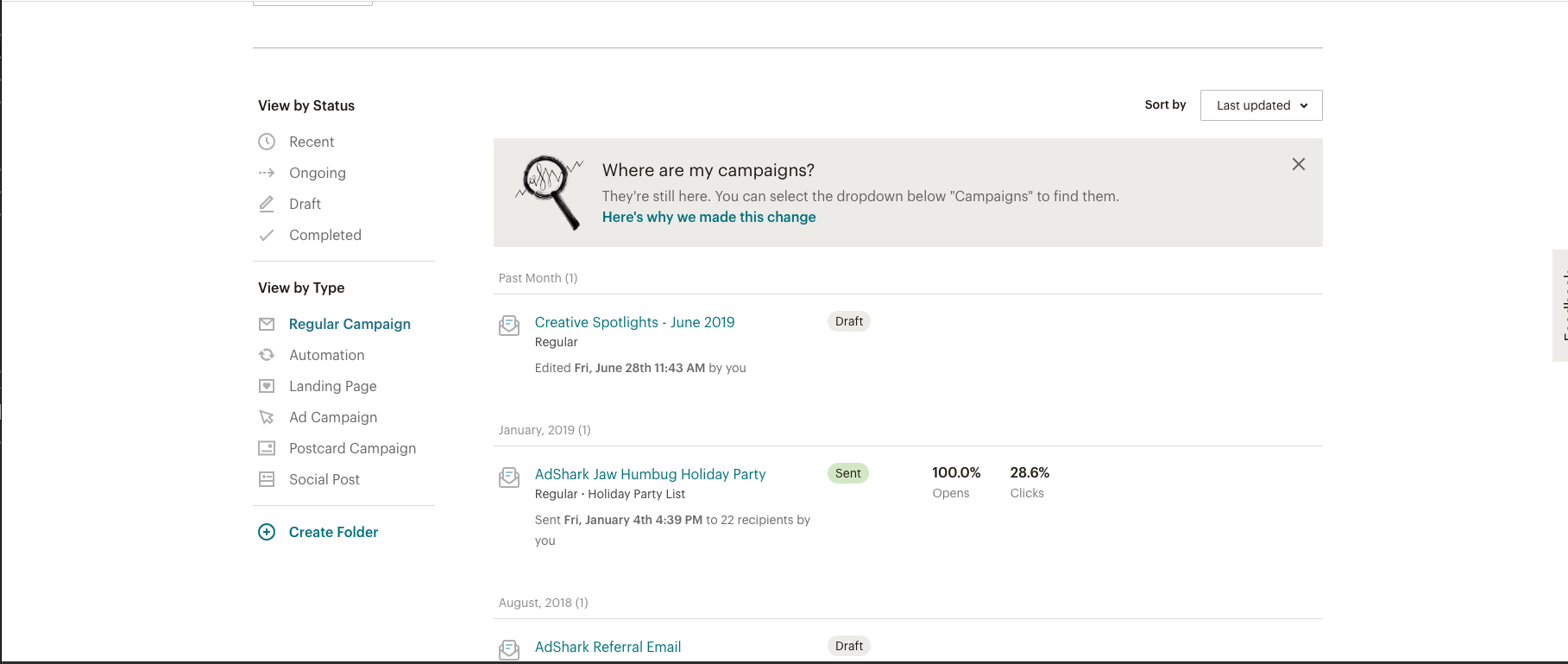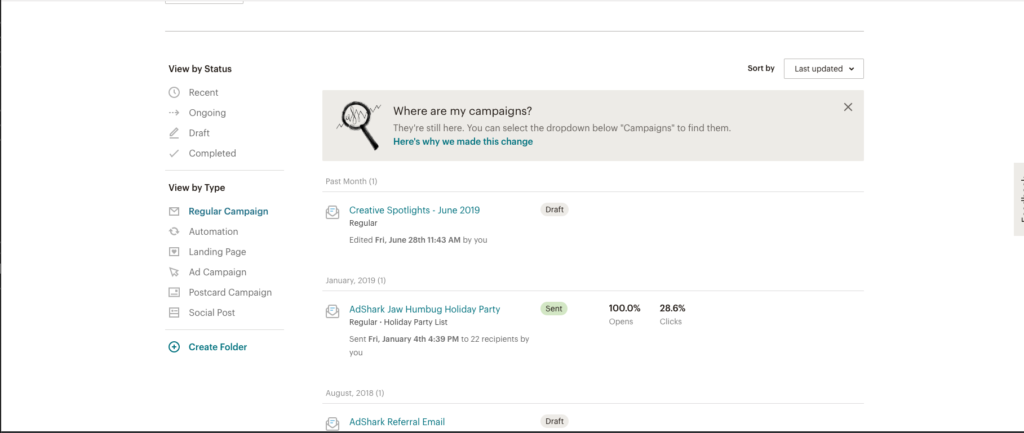 OptinMonster
Convert abandoned visitors into subscribers using OptinMonster's lead gen tool. Create custom forms, perform a/b testing and integrate with email services and website platforms.
As noted above, we have access to a plethora of tools to help create efficiencies and drive business success. Choosing the best ones for your business needs depends on what problems you are trying to solve. Prioritize the tools based on your business goals and company structure.
How Can AdShark Marketing Help With Online Marketing Tools?
If you want a digital agency to help set up and manage your ecommerce marketing, paid search campaigns, SEO or web design and development, check out AdShark's services. Or reach out to us to schedule a discovery call.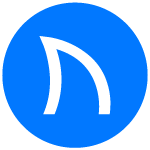 Ready to grow FASTER? Let's Talk!
Interested in having us help you grow?