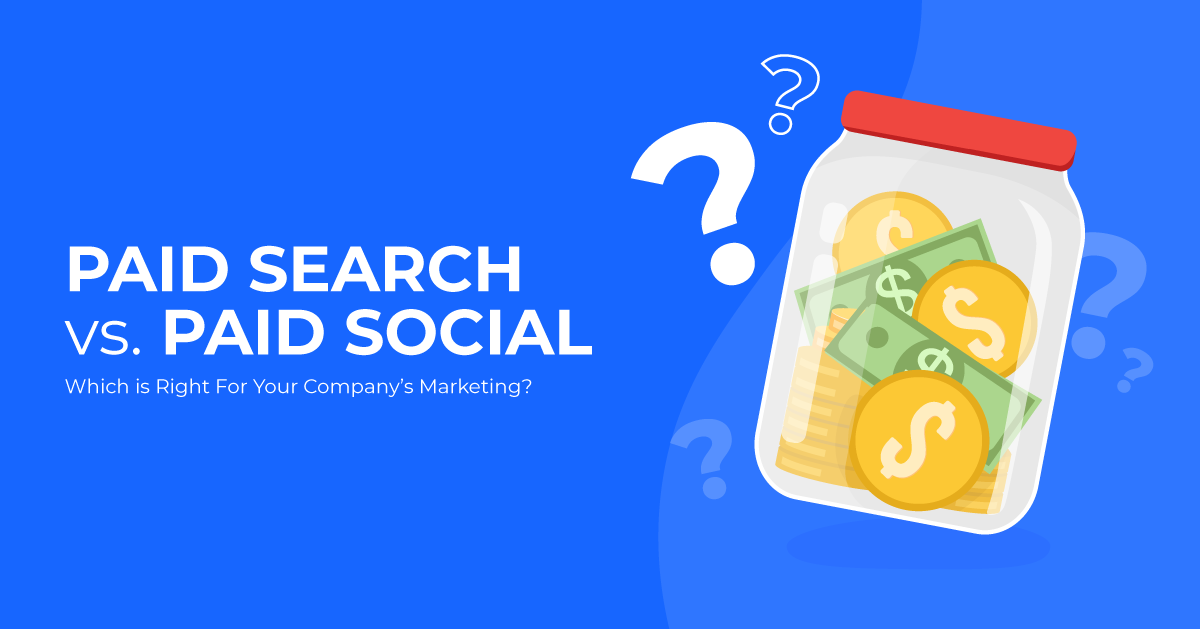 Paid Search vs. Paid Social – Which is Right For Your Company's Marketing
Online marketing is daunting. I've been in the online marketing world for nine years, and there are still days where I find it complex. When you're factoring in your company's dollars, it's common to wonder which online channels are the best for you. As you may have learned in our budgeting blog, digital ads aren't cheap.
A close friend recently asked me what her business should focus on: paid search or paid social. First, let's take a second to define each:
Paid Search (aka "SEM" or "PPC") refers to the process of advertising on search engines such as Google, Bing, and Yahoo.
Paid Social (aka "social media advertising") refers to advertising efforts that are done on social networks such as Facebook, Instagram, TikTok, and more.
Both paid search and paid social serve their purposes as advertising outlets. In fact, for most of our digital marketing clients: we recommend a combination of both.
As you begin to build out your online advertising plan, it's important to develop your understanding of the benefits of both. This blog will help with that. Let's take some time to break down the differences between paid social and paid search and help you discover which is right for your company.
A Breakdown of Paid Search and How Advertisers Use It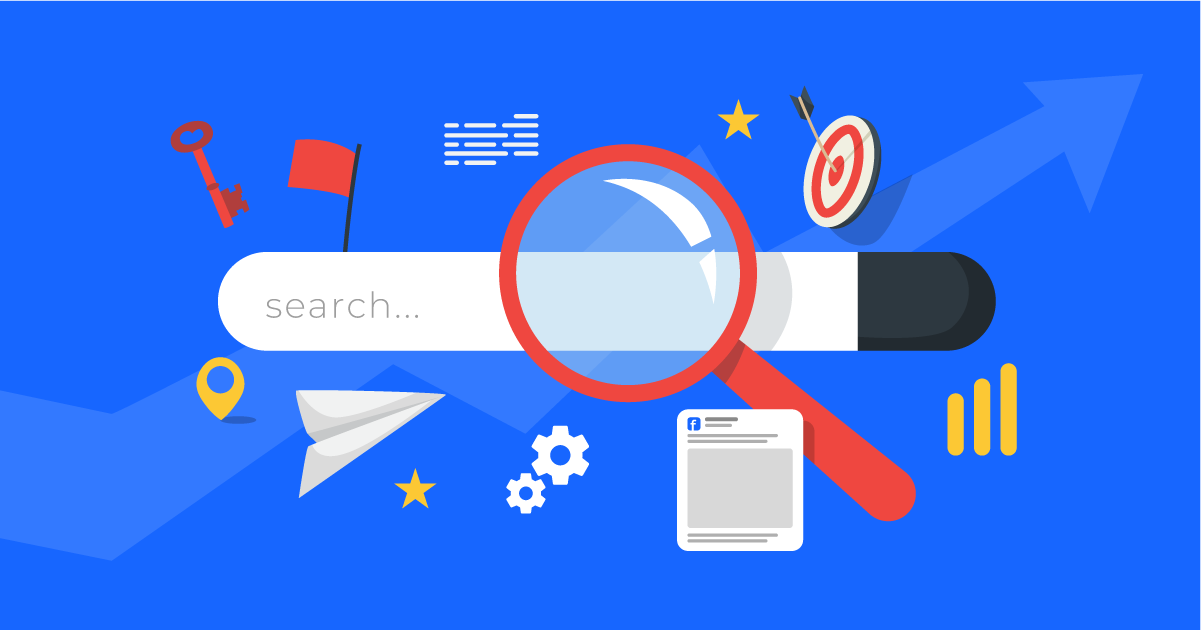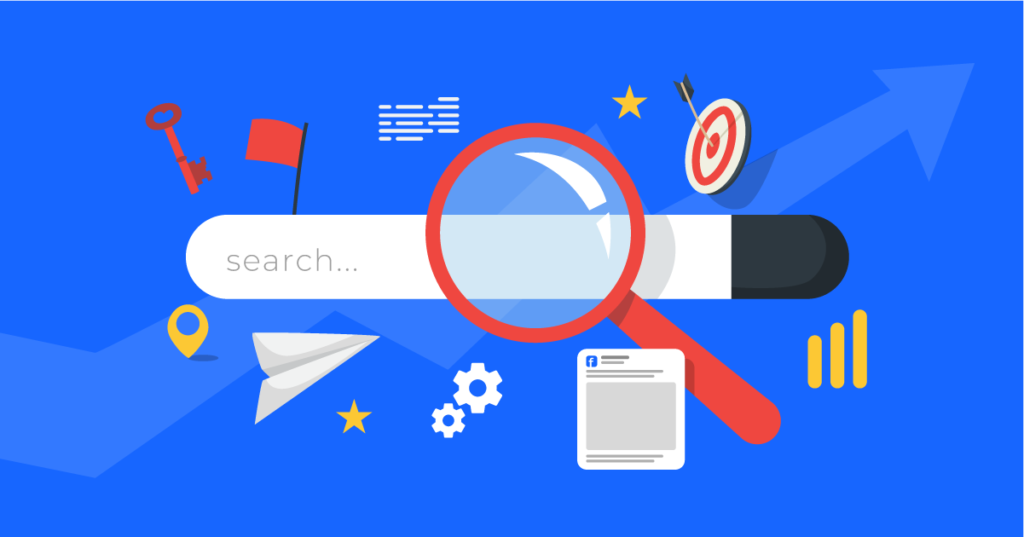 In my early days as a digital marketer, I lumped everything under the "SEO" umbrella. Google Ads? SEO. Bing Ads? SEO. On-page optimizations to better improve my site ranking? Okay, so that one actually was SEO. It took a while to understand the nuance of paid search and how it could work for businesses.
What is Paid Search?
"Paid Search" refers to any search engine advertising efforts. Unlike SEO which deals with optimizations to your website (or referring sites) to bolster your organic search ranking, paid search involves exchanging ad dollars with platforms like Google and Bing in exchange for increased visibility on search results and display networks.
Types of Paid Search Ads & How They Work
Utilizing platforms like Google, Bing, Yahoo, and more, you can pay to have your ads appear in front of your target audience. Different types of ads you can run on these platforms include:
Search Ads: text-based ads that show in search results when bidding on specific keywords.
Display Ads: banner ads with imagery & text, served to both new and remarketing audiences across display networks (apps, websites, etc.).
Shopping Ads: ads on search engine results pages that link directly to products on your website (applicable for eCommerce companies).
The most common paid search activity involves search ads. In many cases, businesses will use a tool like Keyword Planner or SEMRush to research estimated search volume on specific queries.
From there, you can identify which popular keywords you would like your company's ads to show up for. You then will bid on keywords, write your ads, and track your results to see calls, form fills, or sales that came as a result of ads. Slick, huh?
With Display Ads (the next most common ad type), you're able to target specific interests, behaviors, and other demographic information to get your ads in front of your target audience. Even more impactful, you can serve remarketing ads to people who have previously visited your website or app.
Typically, an approach that mixes in search ads and display ads is a good strategy. For us, we like to reserve about 90%+ of our budget for search ads as we know those have higher intent and can lead to more sales opportunities for our clients.
The Benefits of Paid Search
We were the first Google Partner in North Dakota, we have a Premier Partner sign hanging in our office, and employ a team of 8 people who live in search ad accounts every day. So… we're a bit biased. But here are some of the reasons why we love running paid search for our clients:
You can

harvest

interest. There are almost 230 million people every hour who are using search engines. Unlike many ad efforts that are trying to generate interest, search ads allow you to harvest interest that's already searching for products or services like yours. All you need to do is get in front of them with an ad, and drive them to your website.
Search engine use continues to grow. Every marketer recognizes that you need to meet your customer where they are. These days, that's on search engine results pages. In fact, search engines are the starting point for 68% of online experiences.
Paid Search can mitigate poor organic results. Whereas organic search ranking is determined by a bevy of factors (domain authority, page content, backlinks, etc.), Paid Search can be easier for newcomers to show up for. Struggling to rank for keywords organically? Try bidding on them.
Search engine marketing is geared towards increasing qualified traffic and conversions. While other advertising efforts may be brand building or engagement-based, paid search is one of the best ways to ensure your web traffic is qualified. Since you're choosing the keywords to have your ads show on, you have a better chance of ensuring your traffic is qualified. You can also track conversions and optimize spend towards the best-performing campaigns.
A Breakdown of Paid Social and How Advertisers Use It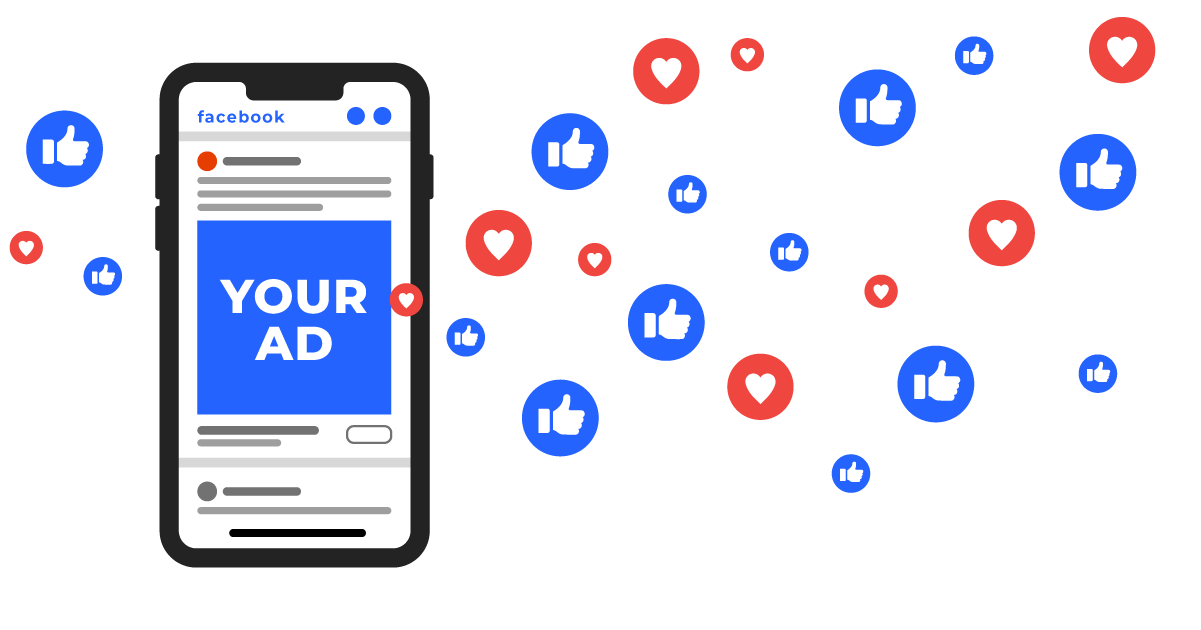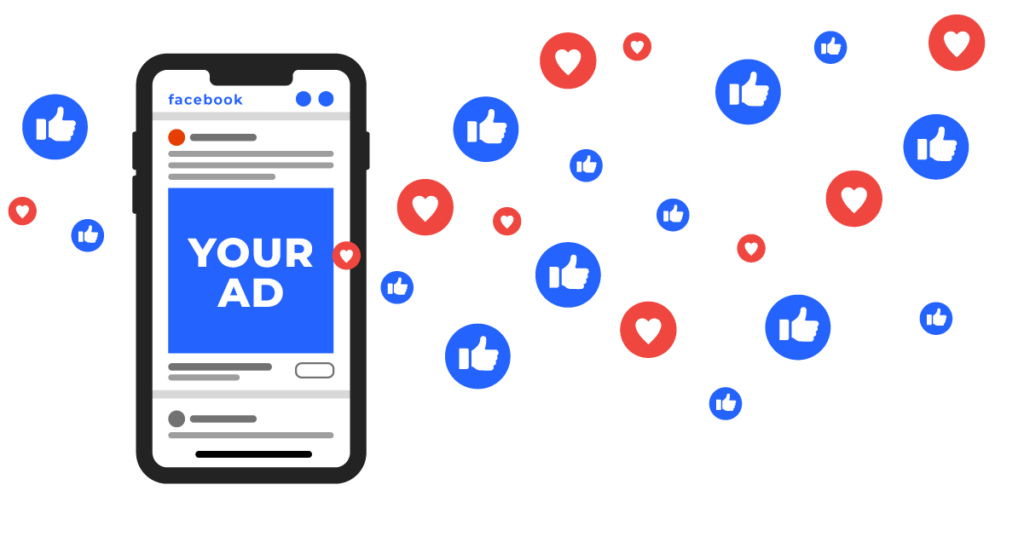 I used to simply boost my organic posts on Facebook and think I knew all I needed to know about social media advertising. I was sorely mistaken. Mastering paid social involves having a concrete understanding of different social media platforms and how to best utilize your ad spend across them. I wrote a blog that breaks down different social advertising platforms here. But in the meantime, let's dive deeper into all things paid social.
What is Paid Social?
"Paid Social" refers to digital advertising efforts that take place on social media networks. These efforts are typically handled in the ad studio or ads manager of platforms like Facebook (Meta), TikTok, LinkedIn, and more. While organic posting is great for businesses to drive engagement amongst their existing audience, social media advertising is typically targeting sales and leads. These can come from new customers, existing customers, or lookalikes based on existing customers. Fun stuff.
Platforms for Paid Social Ads & How They Work
Paid social ads can take many shapes and forms, including video ads, carousel ads, static images, and more. There are also a number of different social platforms from which you can run ads. Here's a basic rundown of some of the top platforms:
Meta: this includes Facebook, Instagram, Messenger, and related products. Meta's platform is arguably the most robust of any digital advertising platform, allowing you to reach their millions of users in a very targeted fashion.
LinkedIn: most beneficial for B2B companies or organizations doing hiring ads, LinkedIn is a great place to reach individuals based on job titles, organizations they work for, and other job-related factors.
Pinterest: sponsored pins are a wonderful way to reach an audience that skews mostly female. Pinterest also layers in a great search feature (similar to Google & Bing) that allows your pins to show on specific keywords.
YouTube: sometimes grouped under paid search because it's run on Google's advertising platform, YouTube is one of the most popular social platforms. If you have video content for brand building, this is a great spot to be.
TikTok: it's not going away, people. Advertising on TikTok is a great way to get your brand messages across a growing population of users. But be sure to make your content feel authentic & user-generated on this platform!
With Meta Ads, there are several different campaign objectives to choose from to help the algorithm improve your results. If you're looking to drive site traffic, a link click objective may be the fit. If you want to drive sales or leads, choose the conversion objective. Okay with just building brand awareness? Consider reach or video view objectives. With a variety of different ad types, channels (Facebook or Instagram, Feed or Story), and more – you'll find what you need on this platform.
LinkedIn Ads, similarly, have different campaign objectives to choose from. However the real value in advertising on LinkedIn comes for B2B businesses. Whether you're looking to generate leads for your marketing agency or increase subscriptions for your online class, LinkedIn allows you a great opportunity to reach prospects who are in-market for your services based on job classifications. Just be mindful that advertising on LinkedIn comes at a premium price.
We run Pinterest Ads for a variety of eCommerce clients in the crafting or DIY spaces. There are other opportunities where Pinterest ads make sense (i.e. if you have a product or service that is heavily targeted towards women interested in creative exploration). Pinterest does continue to grow, as noted in our Pinterest Advertising 101 blog.
YouTube advertising includes a variety of different ad types – skippable video ads, bumper ads, overlay ads, and more – all intended to boost brand awareness. While the CPM (cost-per-thousand-impressions) is typically lower on YouTube than many traditional media outlets, it seldom leads to many results outside of YouTube. In other words, limit your expectations on clicks to your website or conversions.
Finally, TikTok is a space that is continuing to grow and evolve. As users flock to TikTok (over 1bn worldwide), many advertising opportunities open up. We've seen TikTok ads be successfully used for hiring, eComm, and lead gen companies. Similar to YouTube, however, more of the immediate benefits for advertisers are related to brand building and engagement. Sales and leads that are driven as a direct result of TikTok ads are still a bit lower, in comparison to platforms like Meta and LinkedIn.
The Benefits of Paid Social
We were the first Google Partner in North Dakota, we have a Premier Partner sign hanging in our office, and employ a team of 8 people who live in search ad accounts every day. So… we're a bit biased. But here are some of the reasons why we love running paid search for our clients:
You can

generate

interest. While paid search is beneficial for companies looking to harvest intentful traffic, paid social is a great spot to generate interest by getting your message in front of people who fit your target demo. The goal is to stop the scroll, get them to engage and visit your website, and ultimately convert them into a client.
Social media usage has never been higher. Social media isn't going anywhere. Social use is rising across virtually every platform, which opens up more of an opportunity than ever for you to reach your target audience.
Advanced targeting opportunities. Many social platforms allow you to target audiences in a unique way. Not only can you develop your own custom audiences or retarget site visitors, you can also build lookalike audiences that take a data source (i.e. your website visitors, contact lists, or page following) and go out and find similar people to said data source. This can help you advertise with even greater efficiency.
Less cost barriers. Competing via paid search can be costly, depending on the industry you're in. Conversely, paid social can be much more budget-friendly and less competitive on several fronts. Whereas cost-per-click on search engine marketing can be as high as $20 for some industries, it's typically around $1 on most social media platforms. Most platforms also have budget minimums of around $5/day, making it more attainable for all types of budgets.
Making the Decision on Paid Search or Paid Social
In the previous two sections, we gave high level previews and discussed the benefits of each form of digital advertising. But ultimately, the question of "which is best for my company" can only be answered by you.
Here's my unsolicited advice: try both. With several of our digital advertising clients, we start them on a balance of paid search and paid social.
With paid search, we ensure that they are funneling in qualified traffic on keywords of value to their business. This helps us harvest interest. With paid social, we generate interest by serving compelling ads to audiences in our target demographic. This helps us engage this audience, and move them down the funnel, closer to becoming a customer.
---
If you'd like to have a discussion with our team about which digital strategy is right for you, reach out! We'd love to talk through your budget and help build a plan that makes sense for you. Thank you for reading our blog, and good luck as you start to navigate the search engine & social media seas!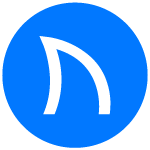 Ready to grow FASTER? Let's Talk!
Interested in having us help you grow?