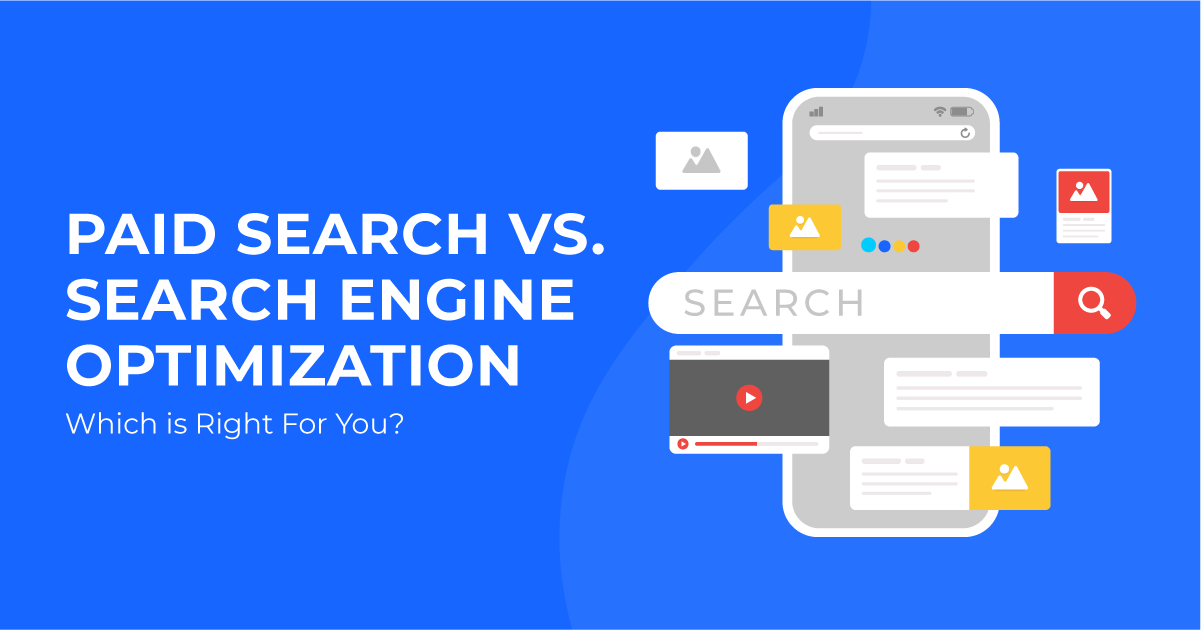 Paid Search vs. Search Engine Optimization: Which is Right for You
Everybody wants help with SEO. Or at least, everybody thinks they do. The reality is that most people who are relatively new to the digital marketing world refer to anything having to do with search engine marketing as "SEO."
When fielding incoming calls or emails that request search engine support, I usually begin with the following question:
Are you looking for help with paid ads, or with organic search?
In the crowded search engine results pages, everybody is vying to be on the first page. While ads results can be a great spot for those with the budget to compete, improving your website's ranking in organic search has long-term benefits.
So what makes sense for your business? In this week's blog, we'll break down the difference between paid search and SEO as well as pros, cons, and best practices for each. By the end of the blog, my hope is that you'll have a better understanding of which services are right for your business. Let's dive in!
Defining
Paid Search

and

SEO

Though often used interchangeably, paid search and SEO are two very different services and usually are performed by individuals with different skill sets.

Paid Search (aka SEM or PPC) involves paid ads that take place on search engine results pages. In many cases, these ads take place on Google or Bing, and are designed to look like organic results. You bid to appear on these pages for specific keywords that your company finds valuable.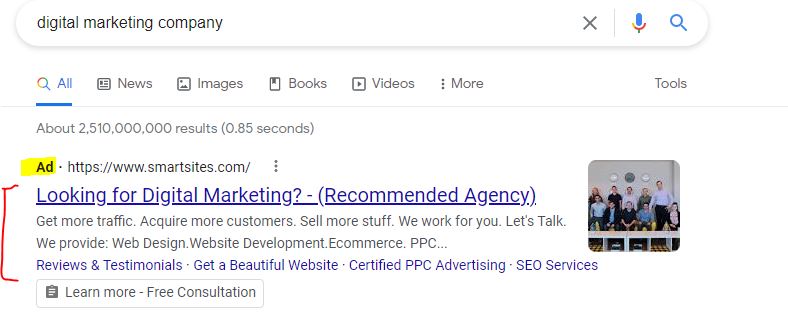 Search Engine Optimization refers to the practice of making improvements to your website in order to achieve better organic rankings on search engine results pages. These may include onsite (title tag, meta description, page structure), local (listings, structured data), or offsite (affiliate, backlink) optimizations.

In some cases, you may find a digital marketing agency who both manages your organic search efforts and manages your paid ads. However, many agencies view these as separate service offerings, as they include unique strategic differences. In the following sections, we'll dive deeper into both social media management and paid social ads.
Paid Search: Benefits, Challenges, and Best Practices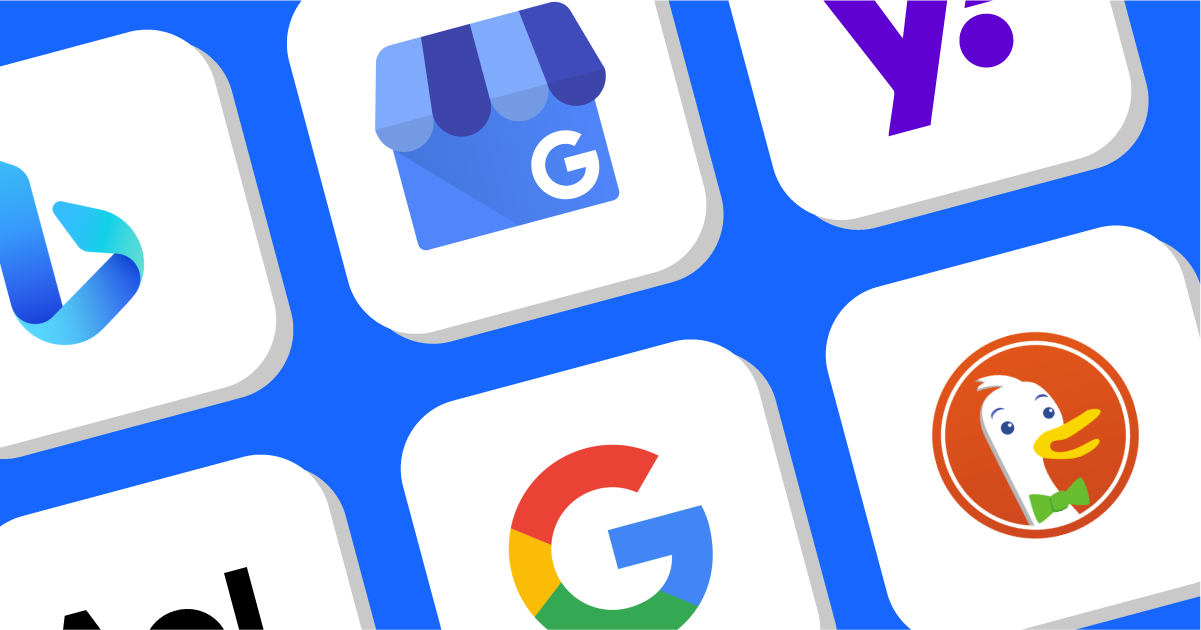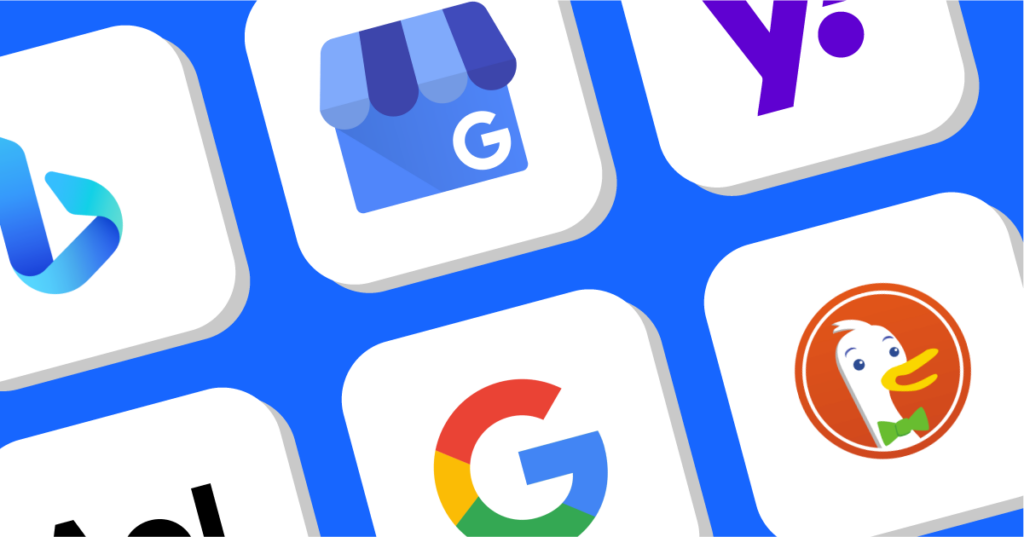 As noted in our previous section, paid search refers to any advertising efforts that take place on search engines. This can also commonly be known as PPC (pay-per-click) and SEM (search engine management).
Advertising on search engines can be a great way to better your chances of driving qualified traffic to your website on keywords of value. When we speak to potential customers about the value of this form of advertising, we highlight that it's one of the only ways to harvest interest. While most advertising aims to generate interest, PPC allows us to reach users at the very moment they're looking for products or services that our clients offer.
Dissimilar to SEO efforts which may take months or even years to start proving ROI, you will be able to increase sales and traffic almost immediately if your PPC strategy is done well. Read below for some more benefits and challenges related to this type of digital marketing:
The Benefits of Investing in Paid Search
It's one of the best ways to drive qualified traffic to your website
It's one of the only advertising mediums in which you can harvest (rather than generate) interest for your business
You will ordinarily see results in as little as days or weeks, as opposed to months or years
Many campaigns are smart, which involves Google learning which combinations of headlines, descriptions, etc. to deploy for best results
It is becoming increasingly easy to manage with campaigns like Performance Max on Google
You only pay when an ad has been clicked (pay-per-click), so you won't have to foot the bill for ad impressions that didn't lead to traffic
For Google Ads, you can connect to other Google properties such as Google My Business listings or Google Analytics to improve results and data points
Google's advertising platform can also be used to run YouTube ads and Display ads, which your business may find beneficial
Many industries are still behind on their paid search advertising, so you may find a good opportunity to increase leads or sales opportunities in yours
Challenges with Paid Search
If you've never done search engine advertising before, it can be a bit challenging to get started in Google or Bing's platforms. Fortunately, there are plenty of free resources to provide training
If your campaigns are not set up correctly, you may end up wasting dollars on keywords that are not performing well
In order to be beneficial, you need to be tracking important metrics such as sales, return on ad spend, leads, cost-per-lead, and more. This can sometimes require more training or support from a digital marketing specialist to set up
"Set it and forget it" doesn't work here; you need to ensure that you are monitoring your results, removing unqualified keywords, and optimizing your campaigns to see improvement
In some industries, keywords can be extremely competitive, and you may have to bid $20 or more to get a "click" to your website
You may have to deploy additional technology such as call tracking software, conversion tracking software, and more to really reap the full benefits of paid search advertising (there may be additional costs involved)
Best Practices for Paid Search
Reserve at least 85-90% of your budget for Search, which will almost always lead to more conversions/leads/sales than Display or YouTube campaigns
Try to have 5% or less of your budget going to "branded" campaigns, or campaigns that involve bidding on your company's name
Utilize call tracking software (like CallRail) and Google Tag Manager to track events such as calls or lead forms
Monitor results on a daily, or at least weekly, basis and be mindful of which search terms are getting the bulk of your spend. Make sure to add "negative keywords" for any that are irrelevant and wasting your ad dollars
Start small and scale up. Try starting around $10-$20/day if you've never done search engine advertising before, and once you can prove that you're getting good results, scale up the spend accordingly
Create a dashboard using a tool like Google Data Studio (free to use) in order to better digest how your ad campaigns are performing as a whole
For more best practices, contact our digital advertising experts
Whether you plan to manage your Google and Bing Ads with internal staff members or hire an outside agency, these best practices should be followed to gain more steam right out of the gates. Good luck!
SEO: Benefits, Challenges, and Best Practices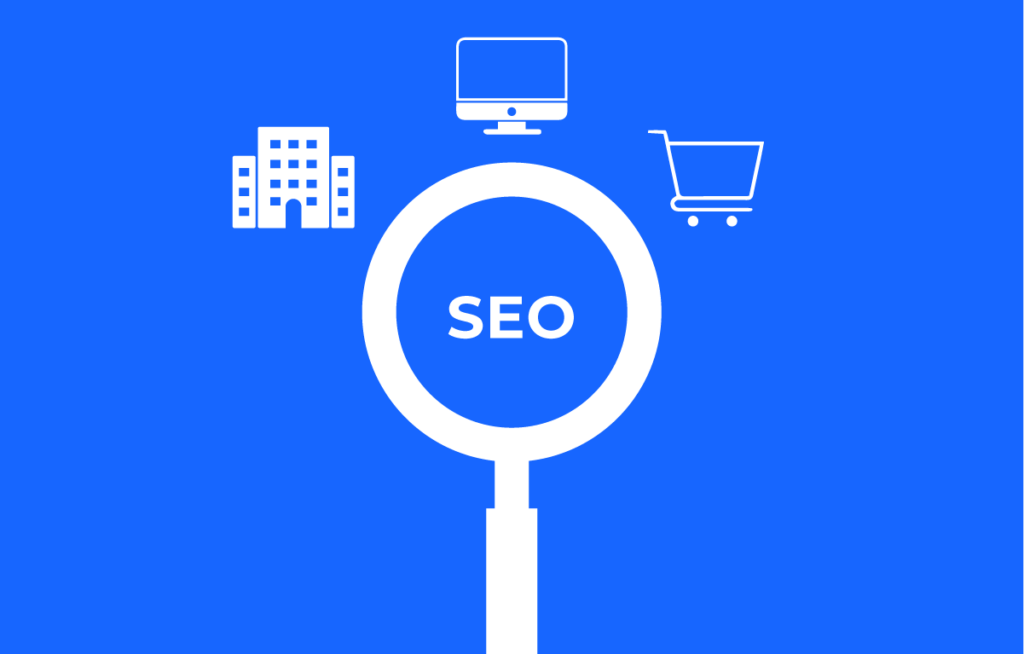 While paid search involves bidding on keywords and showing ads to potential customers, SEO (search engine optimization) is focused on your organic search ranking. This may include the placement of your website OR of your local listings (such as Google My Business).
Ultimately, making improvements to your website in an effort to up your search visibility is a beneficial move for any business. However, it may involve quite a few changes being made, and the results are oftentimes not instantaneous. We typically tell customers to expect up to 3 months before seeing the fruits of SEO labor.
'SEO' services could include a variety of different changes: meta description and title tag optimization, new pages or changes in page structure, technical updates to schema, or even acquiring backlinks from other high-ranking sites. At AdShark, our SEO services are oftentimes confined to onsite SEO and local SEO. In other words: changes to your website or local listings that can impact search ranking.
The Benefits of Investing in Search Engine Optimization
Rather than a recurring monthly payment, in many cases you can see sustained improvement from a one-time SEO audit & implementation; for this reason, SEO is usually a less expensive venture for companies than Paid Search
There are many free ways to track results, including Google Search Console, Google Analytics, and more
With many website content management systems, making changes to items like title tags, meta descriptions, and more can be relatively easy to complete
While looking to make SEO improvements, you will find many more ways to improve the customer experience on your website, leading to an improved conversion rate
Improvements made to your SEO may ensure more longevity when it comes to search engine results than paid search will; in other words, SEO is for the long-haul, whereas PPC (if turned off) may only help in the short term
There are plenty of free resources and blogs available that discuss ways to improve your site's SEO
Making changes to local listings sites (such as Google My Business and Bing Places) is a very seamless process
In many cases, SEO may be included as part of web redesign or redevelopment project
Challenges with SEO:
Though we know quite a bit about what triggers to pull, there is no surefire method to ranking on the first page; this can lead to a lot of consternation and trial and error as you work through SEO projects
Making SEO changes on aging sites with poor quality CMSs can be like putting a bandaid on a leak; you may find that it's more beneficial to simply create a new website
Some SEO changes may require a higher level of expertise than you have at the time; larger-scale technical changes may require some HTML knowledge, for example
Companies who become too fixated on SEO on their page content may lose the human element; it's important to make sure that you are still having pages that are readable and user-friendly, and not just stuffed with keywords
If you are in a highly-competitive industry, it may be challenging to supercede existing websites on the organic search rankings; competitors may hire teams of content marketers to stay blogging & modifying web content, and it can be an uphill battle depending on your resources
Best Practices for Search Engine Optimization
Conduct keyword research to see which phrases are most relevant to your business; try to prioritize keywords or search phrases that have a high volume of search relevance (not just ones that you think people are searching). Lean on tools like SEMRush, Moz, Google Keyword Planner and more to help project potential search volume in your target region
Take benchmarks of your search ranking on keywords before and after SEO work has been completed; use a tool like Google Search Console or SEMRush to do your benchmarking, as opposed to your own searching (which may be more inclined to show a higher rank if you frequently visit your own site)
Consider using a crawling tool like Screaming Frog to help you prioritize opportunities for improvement; these tools may give you insights into pages with low content, meta description or title tag issues, 404 errors, and more
Page structure is of paramount importance; before diving too deep into re-writing pages, consider if the actual structure of your site is set up for success
In many cases, work with a digital marketing agency to help; if nothing else, reach out for a consultation to ensure that you have a good understanding of what to prioritize with your SEO project, and get a quote to see if its a worthwhile expense for your business
Though every agency's rates differ, we typically have our SEO projects ranging from $1,000 – $4,000 depending on how deep of a dive we're taking on the audit, and how many changes that are to implement. If you'd like to receive a custom proposal for your SEO work, please contact our team.
---
As you explore new ways to drive more site traffic and exposure to your brand, we hope you find this blog helpful! For any further discussions about how we can help with your paid search or SEO, contact our team. We'd be happy to put together a proposal that spells out how you can achieve your search engine goals. Thanks for reading!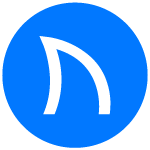 Ready to grow FASTER? Let's Talk!
Interested in having us help you grow?