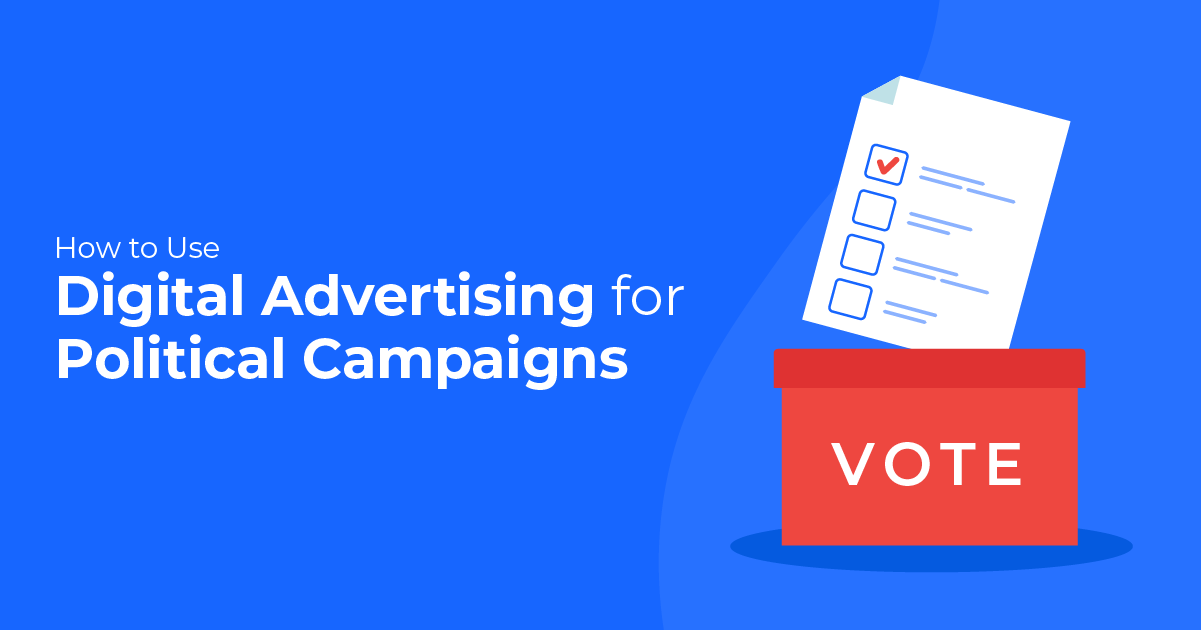 How to Use Digital Advertising for Political Campaigns
The political season is upon us again. Between local, state, and national elections that will be taking place this Fall, there are a multitude of candidates vying for your vote; and their campaign managers are increasingly leaning on digital platforms to reach you.
Here are some quick stats related to digital spend for political campaigns:
Between June 1, 2020 and November 1, 2020, the Biden campaign spent $76.9 million on Facebook Ads and the Trump campaign spent $87.2 million on Facebook Ads (via Illuminating).
Between January 1, 2022 and August 1, 2022, nearly $3.6 billion had already been spent on political and issue ads for the 2022 election (via Axios).
44% of the 2022 digital spend for political purposes has been spent on Connected TV, while the other 56% has been spent on channels like Google and Facebook (via Axios).
The benefits of digital advertising – targeting, reporting, viewership – make channels like Google Ads, Facebook Ads, and Connected TV appealing to campaign teams. But how can candidates bolster their results? How can they best spend their dollars? And what should they be aware of before investing in digital channels?
We'll touch on all that and more in this week's blog!
Top Digital Channels for Political Advertising
As a digital agency specializing in paid search and paid social strategies, our clients lean on us to be great stewards of their advertising dollars. For the political candidates and issue-based organizations that have been our clients in the past, we've found the most success on the following platforms:
While platforms like Google and Facebook have been fan favorites for years, the decline in cable viewership have set the stage for Connected TV to rise as a solid option for political advertisers.
In the sections that follow, we'll break down how to effectively use each platform to get your campaign messages heard.
Google Ads: Best Practices for Political Advertising


Google controls over 90% of the global search engine market, and reasonably garners a lot of attention for digital advertisers looking to have their message heard. With various campaign types (Search, Display, Performance Max, Video, etc.), advertisers have an arsenal of opportunities to reach their audience. But your ability to advertise effectively on Google is reliant upon a knowledge of the do's and don'ts.
Policies and Restrictions
Google allows political advertising to take place on its platform, but advertisers must be aware of the following:
Adhering to all local legal requirements and mandated election "silence periods" for geographic areas that are targeted.
In many regions, including the U.S., election ads may run only if the advertiser is verified by Google (more on election advertising verification here).
Google Ad Grants cannot be used for election ads.
Targeting for election ads are restricted, and you can only target the following:

Geographic location (except radius around a location)
Age
Gender
Contextual targeting, such as ad placements, topics, keywords against sites, apps, pages and videos

All election ads run by verified election advertisers must contain a disclosure that identifies who paid for the ad.

For most formats, Google will automatically add a "Paid for by" disclosure using the information provided during the verification process.
These disclosure statements must be on any video creatives, display ads, YouTube Mastheads, etc.
For additional information about restrictions and policies for political advertisers on Google, please review their support page.
Recommended Campaign Types
In many non-political instances, we recommend that the largest amount of a client's budget go to Search campaigns, where there's the strongest level of user intent. However, with political advertising (where candidate awareness is the main goal and search volume is limited), we typically recommend the following:
Display Ads (Prospecting): banner ads that run on Google's Display Network and include imagery and/or text + imagery, served to a target audience in your voting region.
Display Ads (Remarketing): banner ads that are served to previous visitors of your website or specific landing pages.
YouTube/Video Ads: YouTube is owned by Google, and running video campaigns is a great way to get your content viewed by voters in your region. Between skippable, non-skippable, and bumper ads, there are several opportunities to have your message heard.
You may also run some light Search spend for branded keywords (keywords associated with the candidate's name or campaign name) if organic ranking for your website is low, or if there are competitors bidding on these terms. This will help ensure that voters who are searching for your name or brand name are more able to find your website where they can learn more.
Budget Recommendations
In order to determine a recommended budget, it's important to have an understanding of average CPMs (cost per thousand impressions) on these platforms.
Google Display Costs: ~$3 CPMs (on average)
YouTube Costs: ~$15 CPMs (on average)
In addition to cost information, it's important to have an understanding of the amount of individuals (and impressions) you want to reach. In general we prefer to have a frequency of about 3 (3 impressions for each user). So, if you are looking to reach 50,000 voters, that would be 150,000 impressions. Factor this in with the average CPM information, and you'd find that:
150,000 impressions on Google Display will cost ~$450
150,000 impressions on YouTube will cost ~$2,250
In this example, a budget of $2,700 in ad spend would achieve our goal. However, adding an extra amount for some branded search dollars and having a flexible cap may be wise.
Every case is unique and we'd love to supply recommendations after learning more about your goals and your campaign. Contact our team for a free consultation and quote.
Facebook Ads: Best Practices for Political Advertising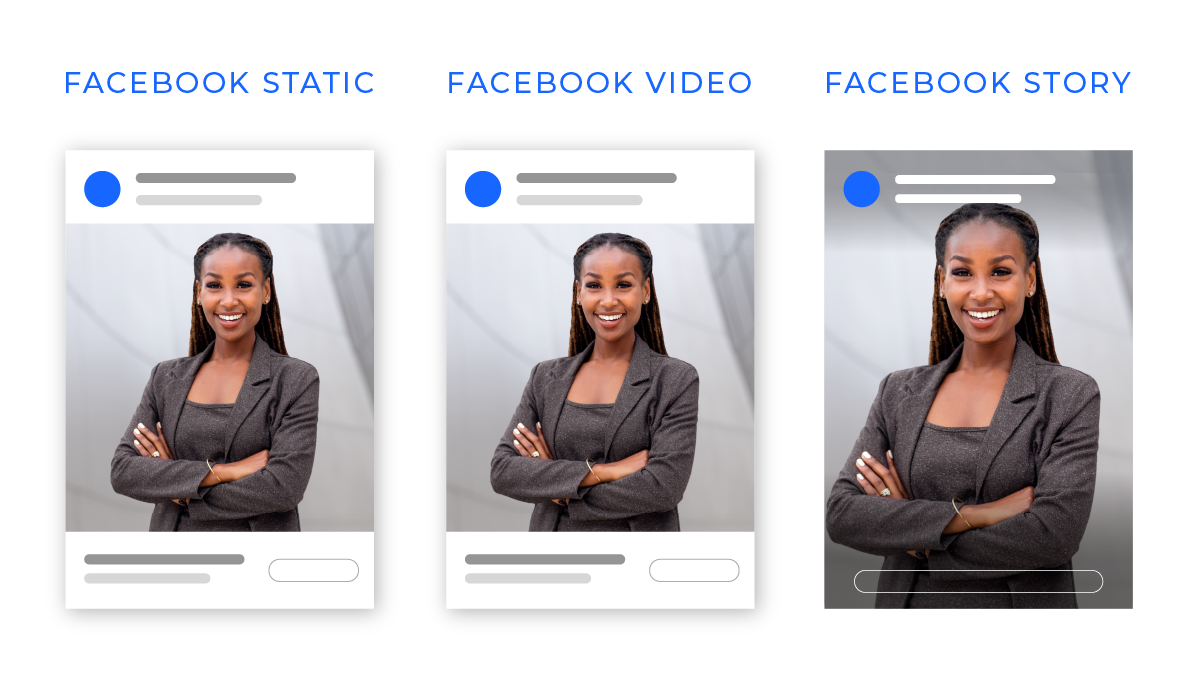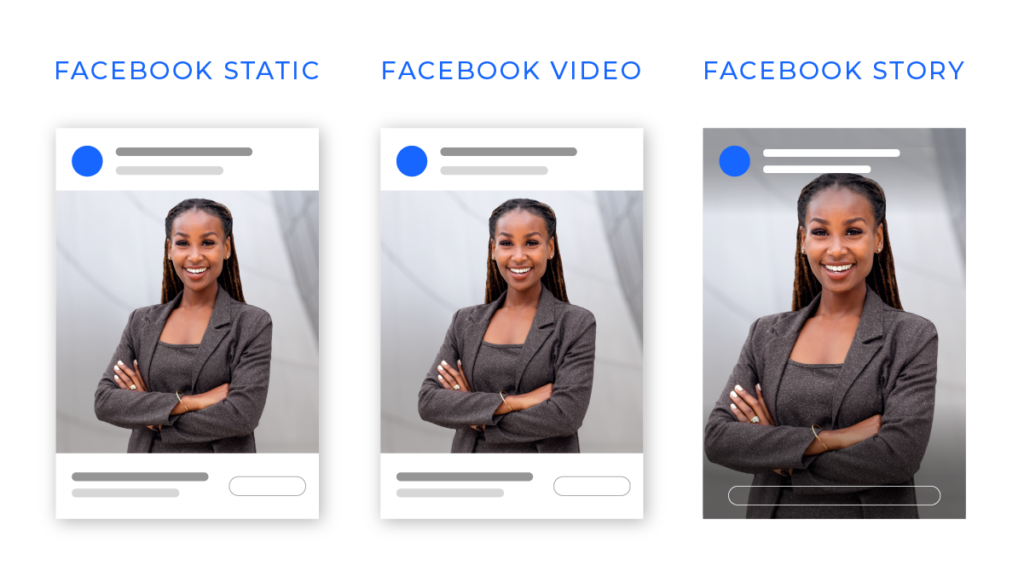 Facebook has over 2.9 billion monthly active users worldwide, and Instagram has over 1.5 billion MAUs. That's… a lot of people to reach with your messaging. Though many political candidates have geographic targets that are state-sized or smaller, the point still applies: Facebook and Instagram are great places to reach your audience.
Policies and Restrictions
Facebook also allows political ads to take place on its platform, so long as rules are followed. Here are some of the most noteworthy points in Facebook's policy for political advertisers:
Any advertiser running ads about social issues, elections, or politics must complete the authorization process required by Meta.

If you haven't done so, inquire if your digital marketing agency has a representative who is authorized to run them on your behalf.

If you're running ads related to elections, social issues, or other political areas, you must comply with all applicable laws and regulations, including:

Disclaimer, disclosure and ad labeling
Blackout periods
Foreign interference
Spending limits and reporting requirements

Because political ads are a special ad category, targeting is restricted. You are only able to target based on the following criteria:

Age
Gender
Geographic Location
Customer Lists/Contact Lists
For additional information about restrictions and policies for political advertisers on Facebook and Instagram, please review their support page.
Recommended Campaign Settings and Creative
When you're first setting up your Facebook campaigns in Ads Manager, you'll be asked to pick a campaign objective. Ordinarily, we would recommend targeting for conversions for most of our clients. But for political candidates, a "conversion" is likely less effective than brand awareness-related goals like video views or reach.
In addition to the campaign objective, the ad creative that we would recommend would be a mix of video (15-second for stories and 30-second for feeds) and static (image ads, leading to landing pages). Monitor the results and see which has the strongest engagement rates and click-through rates.
Finally, when looking at Instagram vs. Facebook, consider leaving it open for Meta to algorithmically learn which is performing best. We don't typically limit placements to just Facebook or just Instagram, but rather opt for whichever combination is going to best achieve our campaign objective. If you are more interested in reaching a younger audience, skewing spend towards Instagram instead of Facebook may be advantageous to test.
Budget Recommendations
Across Facebook and Instagram, we typically see a CPM (cost per thousand impressions) of $15. This can vary depending on a variety of factors, but is a solid number to use when doing your campaign planning.
Once again, if we're looking to drive a frequency of 3 (average of 3 impressions per user reached), and we have an audience of 50,000 people we're trying to reach, we would want to plan enough budget for 150,000 impressions. With a $15 CPM, that would require a budget of $2,250.
Budget planning for your marketing can be difficult. Contact our team for a free consultation and quote, and we'd be happy to put together some thoughts for you.
Connected TV and OTT: Best Practices for Political Advertising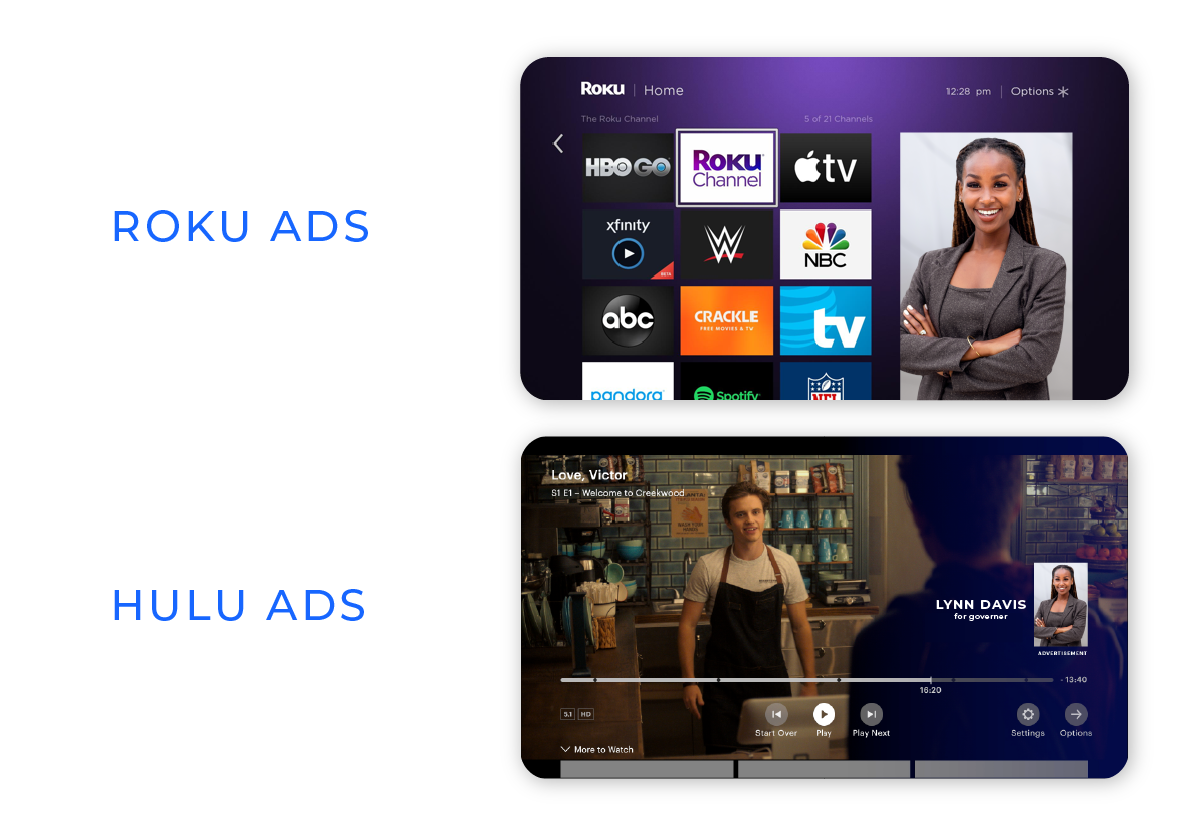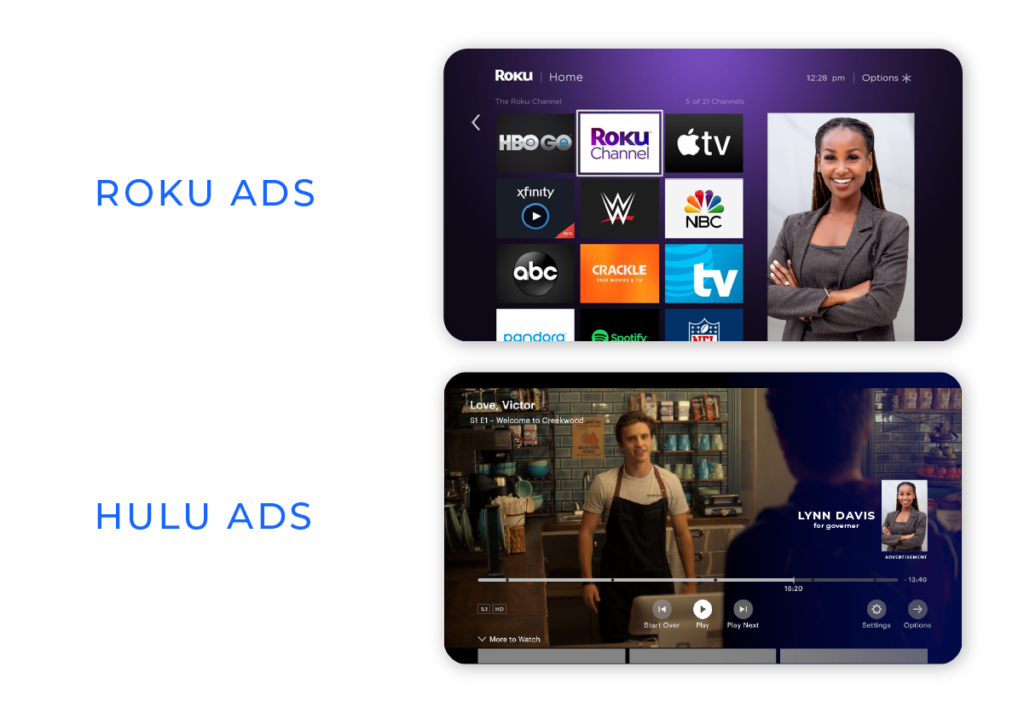 Connected TV and OTT are growing. With an estimated 27% of U.S. households canceling their cable-TV subscriptions this past year, we are fully immersed in the streaming era. In fact, more than 25% of U.S. households have access to five OTT apps or more (i.e. Netflix, Hulu, Amazon Video, Disney+, etc.). For political advertisers, this means re-thinking the way that you're getting messages into your voters' households.
Policies and Restrictions
Every platform has their own restrictions and policies for advertising (i.e. Roku has a different policy than Disney+). In order to better familiarize yourself with any policies or restrictions for advertising on connected TV and OTT platforms, please review standards on each company's website. Or, feel free to touch base with our team and learn more.
Recommended Campaign Settings and Creative
When setting up a campaign for Connected TV or OTT advertising, you will need to work within the confines of your unique DSP or provider. In many cases, however, you'll have access to manipulating the following criteria:
Campaign Goal (impressions, completion rate, etc.)
Target Geo (locations you're wishing to reach)
Max Bids (budget you're willing to spend to achieve goal)
Channels or Programming Type (types of inventory to serve ads on)
Creative (if multiple creatives, determine how often to show each type)
As a whole, the creative strategy that we recommend involves testing 15-second and 30-second videos. Determine which is achieving the best metrics (completion rate, impressions, etc.) and make adjustments as time goes on.
Budget Recommendations
This will depend on the type of inventory you're looking to achieve. Premium inventory (such as Hulu & Disney+) can have CPMs between $30 and $50, whereas more affordable inventory on Roku, Fubo, etc. may be closer to the $15 to $25 CPM range.
We usually recommend a mix of placements to our clients – including both premium and standard inventory to reach a wider audience, and get more for your budget than just spending all of your budget on premium spots.
With this in mind, an average CPM of $25 is pretty common for CTV/OTT advertising. If you are looking to get 150,000 impressions, expect a budget of almost $4,000 to achieve that.
Spend can vary tremendously with CTV advertising, so we would encourage you to contact our team for a free consultation and quote.
---
As you and your campaign team near the election date in November, we hope this blog was helpful in preparing you for your digital campaign. For any further budget recommendations, channel discussions, or other questions that you have – contact our team. We'd be happy to put together a campaign plan that helps you achieve your goal. Thanks for reading!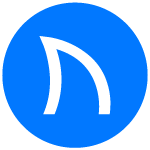 Ready to grow FASTER? Let's Talk!
Interested in having us help you grow?