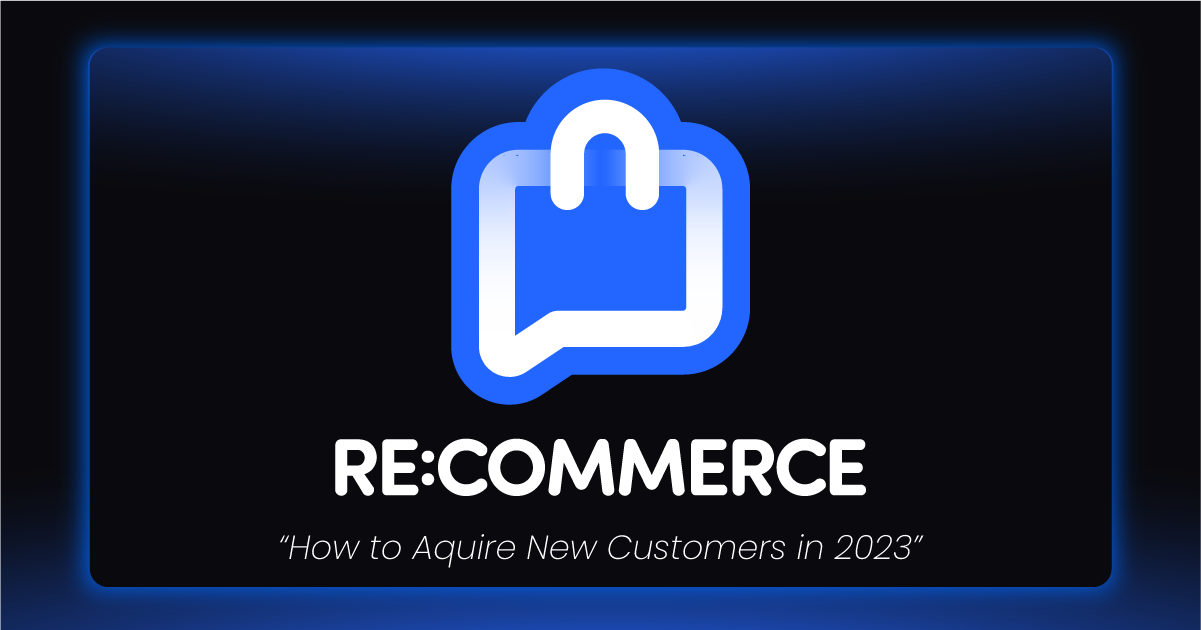 Re:Commerce Event Preview
On January 26th, Team AdShark will be hosting our first ever virtual event, called re:Commerce: How to Acquire New Customers. The event is intended for eCommerce marketers, store owners, and enthusiasts and aims to provide audience members with a deeper understanding of three key mediums:
Paid Ads: digital advertising through channels such as Google & Facebook
Organic Social: storefronts and posting through organic social media
Influencer & Affiliate Marketing: utilizing creators to grow your sales
With us being about a week out from the big event, we wanted to utilize the blog this week to provide a preview of what to expect. Let's dive in!
About re:Commerce
In September of this past year, our good friend Kirk Anton from Heat Transfer Warehouse approached us with an idea. After an event he had attended, he noted that several eCommerce enthusiasts were itching for a meetup group to learn from speakers & network with other online sellers. He asked AdShark to step in and help turn this idea into a reality.
 We developed the concept of re:Commerce to be a routine meetup that is intended to connect individuals and organizations in the eCommerce world around topics that impact their business. Our plan is to meet 1-2 times a year and bring in guest speakers to tackle pressing issues that our group wishes to address. Meetups will involve guest speakers, guided discussions, Q&As, and more. 
Most importantly: events will remain FREE (and virtual) to be easily accessible for all.
"How to Acquire New Customers" Preview
Our first event, on January 26th, 2023, will be focused on one of the most critical areas that just about every eCommerce company is looking to solve: how to acquire new customers.
The event will include guest speakers discussing three topics in particular – paid ads, organic social media, and influencer marketing. Here are the high-level details:
Event Date: Thursday, January 26th, 2023
Event Time: 11a – 1p CT
Event Access: Virtual Webinar – Zoom Room
Where to Get Tickets: register for FREE here
In order to make this event even more value-adding for attendees, we sought out three fantastic guest speakers who will be contributing to the day's content. Those speakers are previewed below.
Guest Speaker #1: Nathan Enderle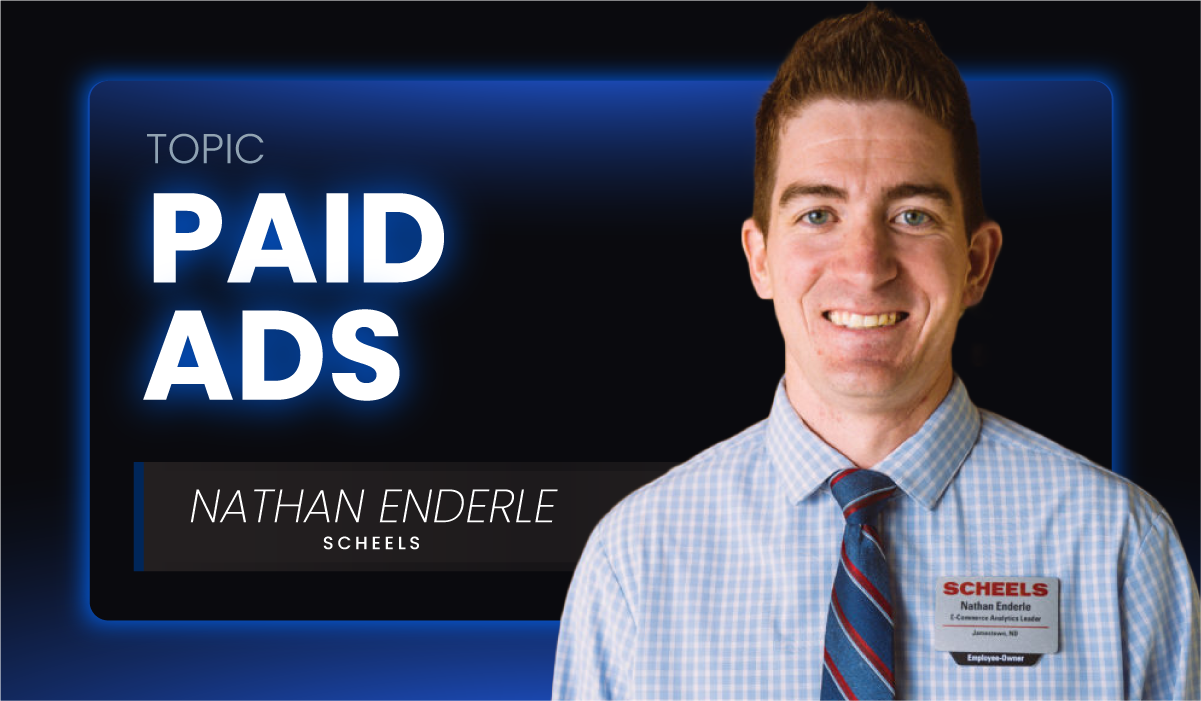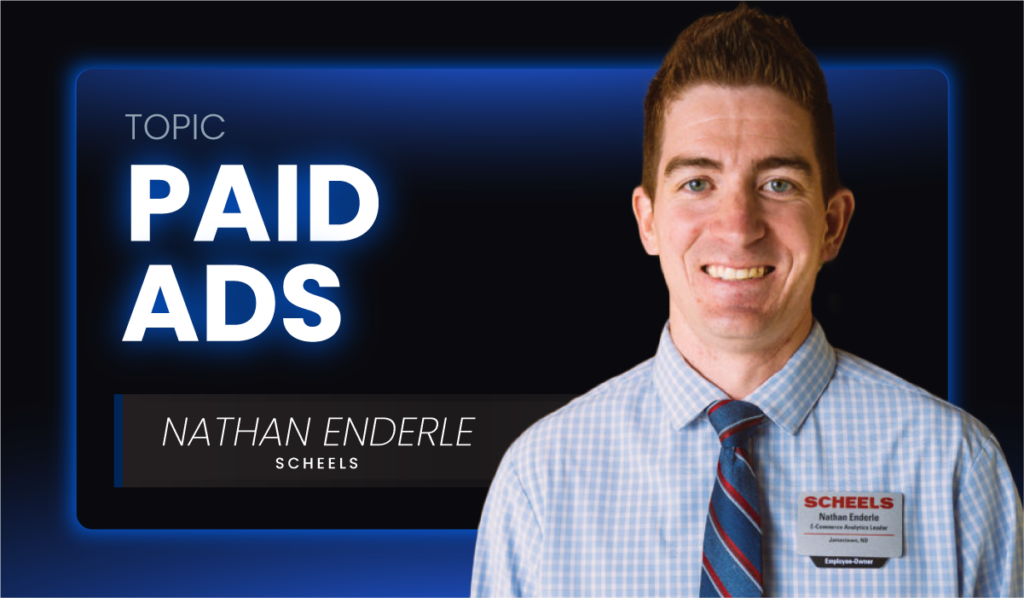 Focus: Paid Ads (including Paid Search and Paid Social)
Nathan is the Analytics Leader at SCHEELS where he leads many of their digital marketing efforts including Paid Search, CRM, Email, Text, Affiliate, and Site Analytics. With over 14 years in the digital marketing space, Nathan has seen it continually evolve. In his free time, he enjoys running, biking, and swimming along with chasing around his three daughters.
Guest Speaker #2: Maren Hamilton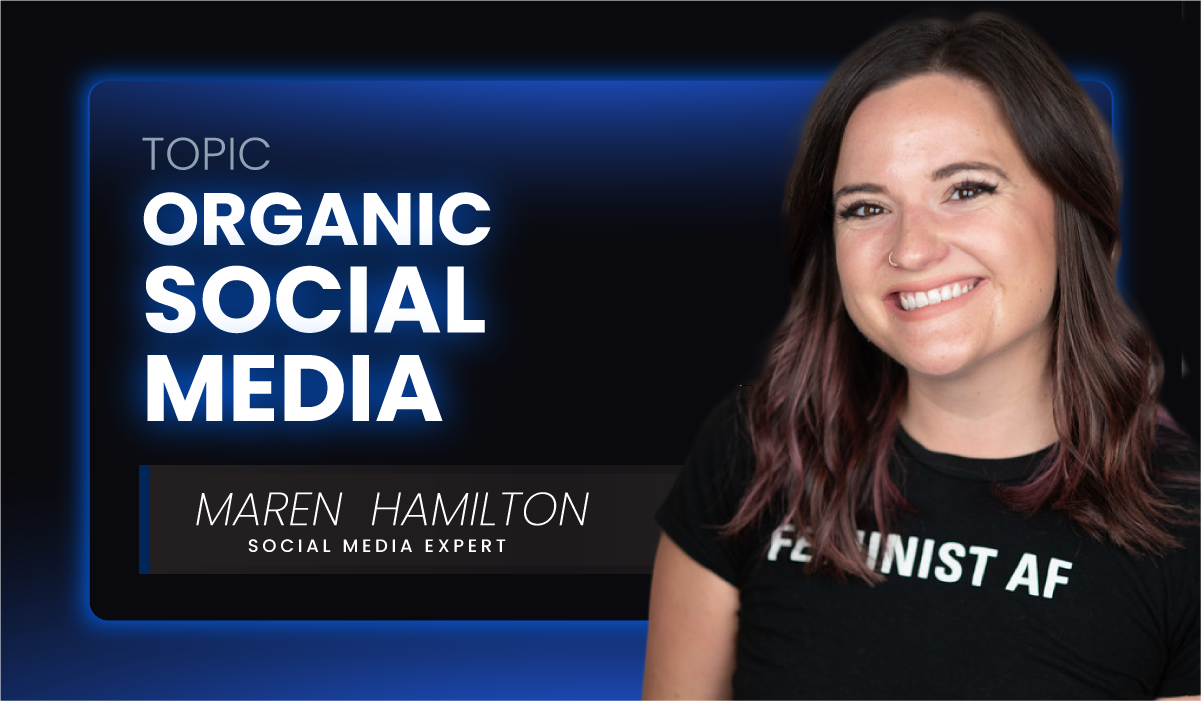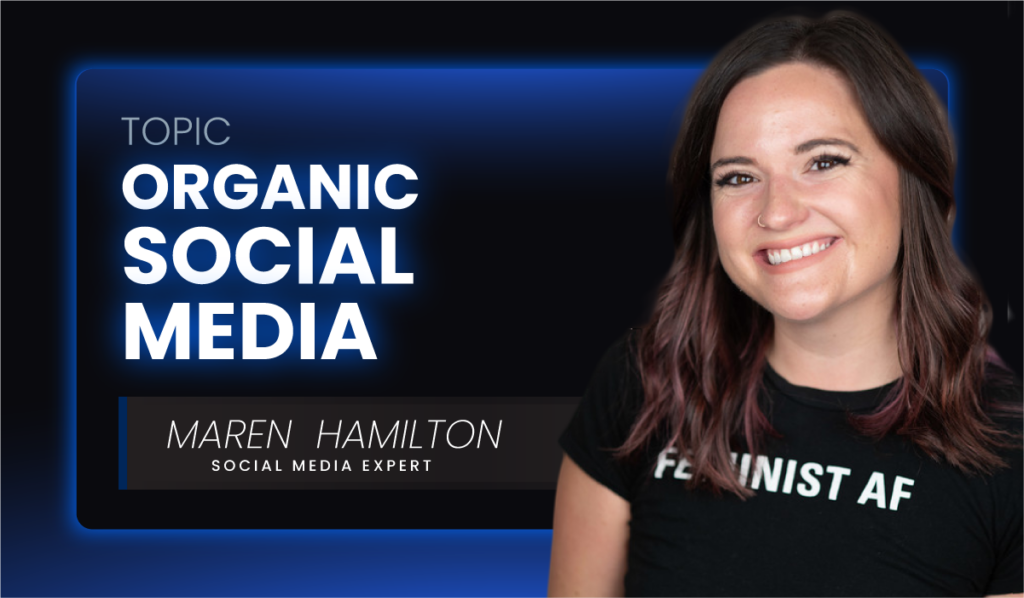 Focus: Organic Social Media (including Organic Search and Social Commerce)
Maren is a brand and content marketer with experience leading social strategy for brands like Starbucks, The North Face, and KeVita. She grew up in the Fargo-Moorhead area and attended Concordia College where she studied Public Relations, Business and Art. She has been working in social media since the birth of Instagram, building and managing digital communities that drive brand loyalty. On the weekends you can find her in the mountains: hiking, skiing and spending time with her pups.
Guest Speaker #3: Jack Winders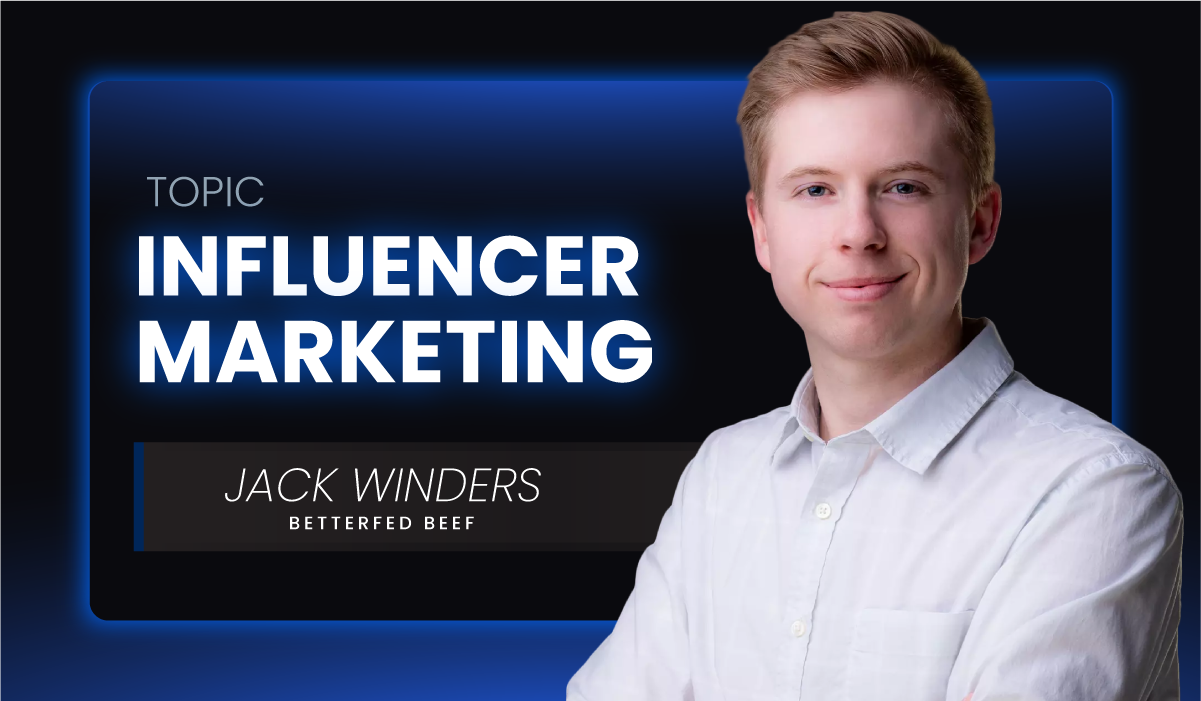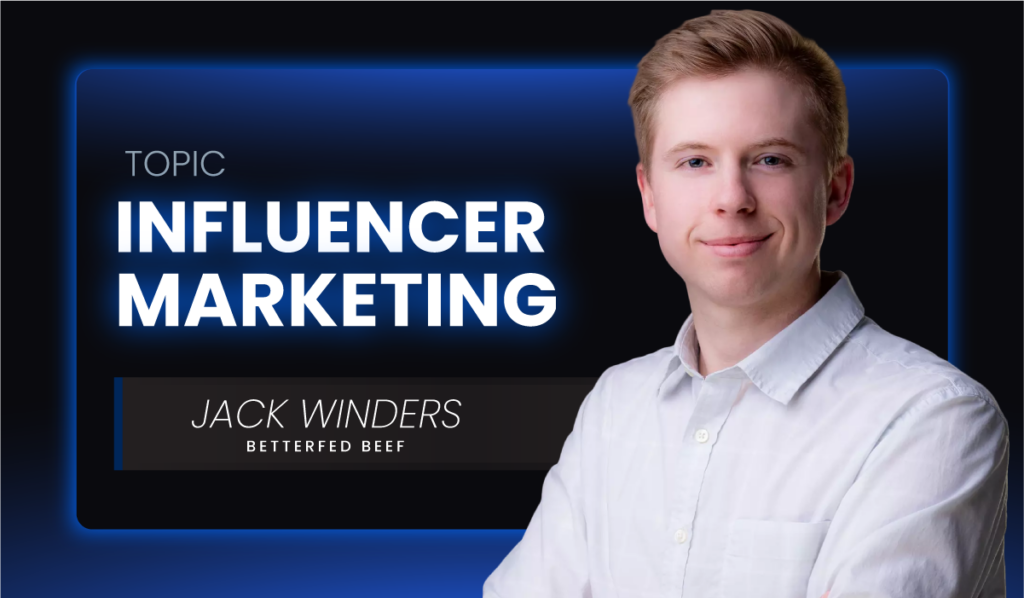 Focus: Influencer Marketing and Brand Partnerships
Jack is the Director of Marketing for BetterFed Beef, a DTC e-commerce beef brand based out of Central Minnesota. Jack comes from an agency background, spending 5 years at the design and brand agency, Abovo, prior to his work with BetterFed Beef. As part of his role with BetterFed Beef, he has been responsible for developing and managing the company's influencer marketing and brand partnership efforts.
How to Join us at re:Commerce
If you'd like to get a ticket to our event on January 26th, all you have to do is ask. Okay, to be honest: you don't even need to ask. You just need to head over to Eventbrite (link shared below):
If you do plan to attend, here are some key details for you to note:
Zoom Room will open at 10:45 am CT, and the event will begin at 11 am
After each speaker, we will have a 10 minute Q&A section – feel free to leave your questions in the chat!
You will be off cam and off mic – don't worry, we're introvert-friendly
If you have any questions, feel free to contact jack@adsharkmarketing.com
We hope to converse with you on Thursday, January 26th! In the meantime, thanks for reading this blog and following AdShark.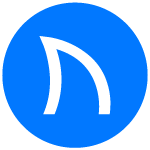 Ready to grow FASTER? Let's Talk!
Interested in having us help you grow?