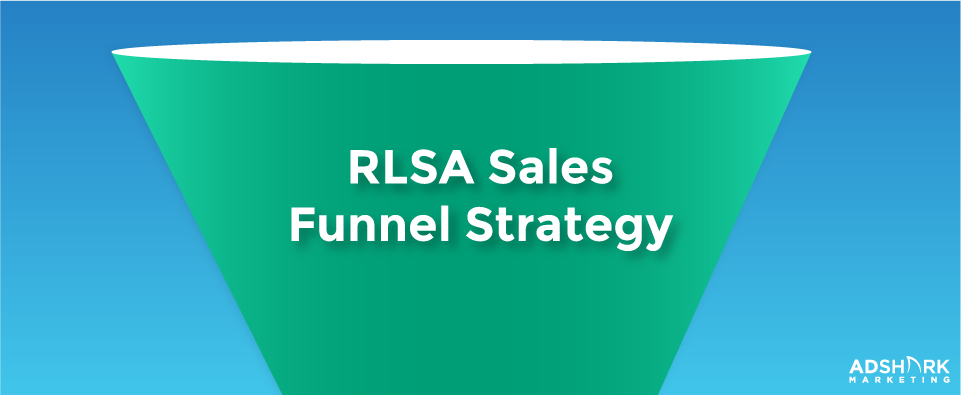 RLSA Sales Funnel Strategy
If you haven't realized it already, remarketing is a powerful approach to keep you at the top of mind with potential customers.  There are various ways to incorporate remarketing into your campaigns. Remarketing lists for search ads, otherwise known as RLSA, is one of the more underused Adwords strategies.
It's best used for national or e-commerce companies that get significant traffic to their website. If a company doesn't have a large amount of site traffic, there are many top-of-funnel strategies to bring in low-cost traffic.
What are RLSA ads?
RLSA ads allow advertisers to target people who visited their website and then later searched for products or services relevant to that business.
Because these users have already visited your website, are familiar with your brand, and are now searching for your products or services, they're going to convert at a higher percentage than those who are having their first interaction with your brand.
For a brand that has high website traffic, you can segment your remarketing list to specific pages and reflect that in your ad copy. Some brands use RLSA to serve promo codes or discounts to users who visited a specific product page but didn't convert on the first interaction.
What if you don't get enough traffic for RLSA?
I recommend a large remarketing list to make RLSA effective, the larger the better. If the audience size needs to grow quickly and efficiently, I like to utilize Google Display In-Market Audience or Custom Affinity Audiences.
These are effective ways to cheaply increase qualified traffic to your website. In-Market Audiences are defined by a user's browsing history. This gives you a way to send qualified traffic at scale to your website to grow your custom audience lists.
What does the sales funnel look like?
Something like that.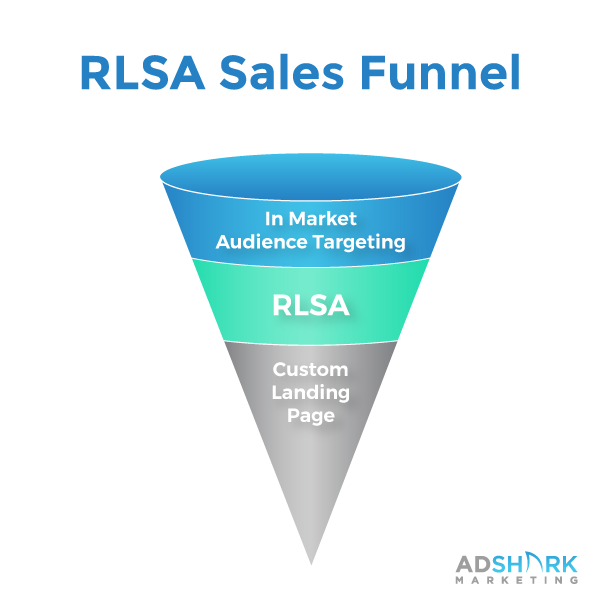 This is the general flow of users. Use an inexpensive but targeted Google Display Network campaign to drive traffic at scale. While some may convert on the first interaction, I'm guessing most won't.
This is where RLSA comes in. When the user searches for a product or service that you're targeting with specific keywords, you can bid aggressively. They're further down the funnel because they both recognize your brand and are now searching for your product or service.
The likelihood of conversion is significantly higher than on the first interaction. If they choose not to convert on the second interaction, you can always target them with a Google Display remarketing campaign to keep your product top of mind.
The difference between conversion path & sales funnel
A sales funnel is the general direction that the majority of users will go down to the final point of conversion.  A conversion path is an individual's route to the point of conversion. When filtering for conversion paths in Google Analytics, you'll notice that it's not always a clear path to conversion. On higher-priced items, this is especially true.
As an example, most popular conversion path for one of our e-commerce clients for the month of April is "organic search —> direct." This means someone found them through an organic search, left their site, and came back by directly typing their URL into the browser and converted.
The second most popular conversion path is "paid search —> paid search." This means someone found them from a paid search ad,  left the website, and came back from another paid search ad and bought.
Why a custom landing page?
Well, it doesn't have to be. I just say this because I feel like many landing pages are awful. If you have a well-designed product page that converts organic traffic at a solid rate (5% I consider to be good), then it's most likely fine. That doesn't mean you couldn't tweak your landing page to increase the conversion rate.
Checking your landing page's conversion rate on Google Analytics will give you an idea of how well the paid traffic will convert. If your conversion rate is 0.43%, then some work needs to be done before setting up a paid traffic strategy.
I see it all the time where a business owner wants to increase conversions but either the website doesn't convert or the owner has no attribution set up to measure conversions from online.
The foundation of a successful online marketing strategy is a website that converts visitors, whether that's email signups, sales, leads, or calls. Only when that piece of the puzzle is in place can you build an effective paid traffic strategy.
In conclusion
While this is only one strategy that you can implement to increase the size of your custom audiences and then retarget them with search ads, it's one of my favorites.
Before you begin, make sure that your landing page is converting organic traffic at a decent rate. All the traffic in the world won't save a landing page that doesn't convert.
In addition
If you're looking for improvements to your online advertising campaigns, contact us for a free customized consultation.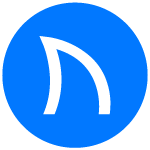 Ready to grow FASTER? Let's Talk!
Interested in having us help you grow?