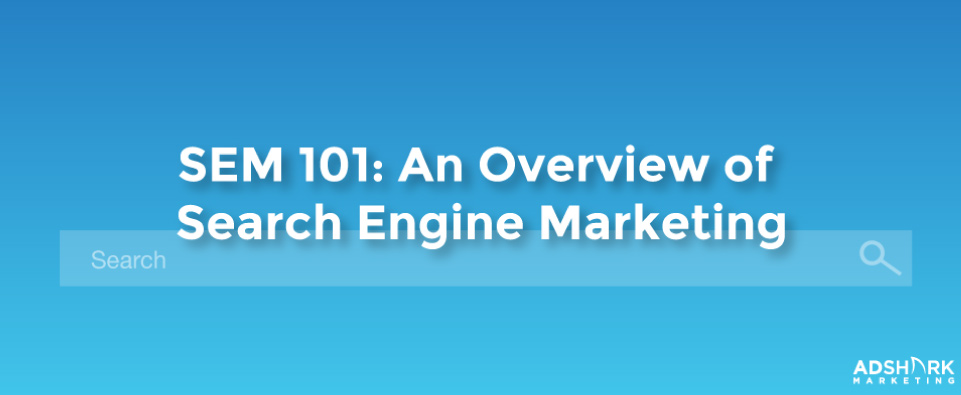 SEM 101: An Overview of Search Engine Marketing
Online advertising has seen some incredible growth over the last few years, and for good reason.
This marketing industry not only allows advertisers to target specific searches and interests but provides a great deal of data that can be used to calculate the ROI of campaigns!
Let's dive in and go over a few of the basics.
What is SEM?
Search Engine Marketing, or SEM, is the targeting of advertising to users on a search engine advertising network. Adwords is one example. The Google Adwords network can include not only searches on Google, but also the Google Display Network and partner websites.
About Google Adwords
Google Adwords is the most common platform for advertising on search engines, and is primarily where Google receives its revenue.
With search advertising, you will pay on a cost-per-click basis, bidding against others on the same keyword. Every time a query is made, a live digital auction is run. For keywords with enough search volume and advertisers, ads are triggered. You will only ever pay the equivalent bid of the person below you.
Take a look at this video on how Ad Rank and CPC's are calculated.
What is the Google Display Network?
The GDN is a variety of websites that partner to run ads for a percentage of advertising fees.
You can target text and image ads contextually or manually. For example, say you own an auto shop. You can target your display advertisements to local users viewing a partner website about auto-repair or other relevant topics.
Bids can be made on a CPC basis or by cost per thousand impressions (CPM).
SEM for Local Businesses
Google Adwords campaigns can be geo-targeted!
This means you can target people by regions, ZIP codes, or even custom neighborhoods.
You could even create campaigns to bid higher in different locations during certain times of the day.
SEO vs SEM
Search Engine Optimization (SEO) is different from SEM in that an effort is made to rank organically, in the "free" rankings.
Here's a quick run-down of the differences between paid search advertising and search optimization.
SEO
Pros
Free visibility, clicks and traffic
Top spots usually have higher click-through-rates than ads
A perception of being a quality website/business – being credible, reputable and an authority
Cons
Often a hard battle to rank and can take time
Resource-intense – content, links, etc.
Some competitive keywords or authority sites can be difficult or impossible to outrank
Some keywords require a lot more resources and effort
SEM
Pros
Can gain visibility and traffic quickly
Only pay for clicks you receive
Ad Extensions – ability to display phone numbers, address, prices, etc.
Ability to micro-target users
Cons
Continuous cost – Must keep paying to receive traffic
Some users completely skip ads
Campaign management
As you can see SEO, and SEM are quite different in terms of strategy, implementation and goals.
Incorporating both into your online strategy is a good idea, though, as both are effective to increase visibility, traffic, and an online presence.
Where should you allocate your budget, though? That can really depend on your niche, marketing strategy, and competition level. However, implementing a PPC campaign can result in quick additional traffic and sales, which can help propel your online marketing efforts.
Keep learning and go get your online advertising campaign started!
Check back for more advanced articles to help you get the most out of your marketing campaigns.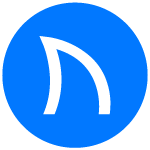 Ready to grow FASTER? Let's Talk!
Interested in having us help you grow?