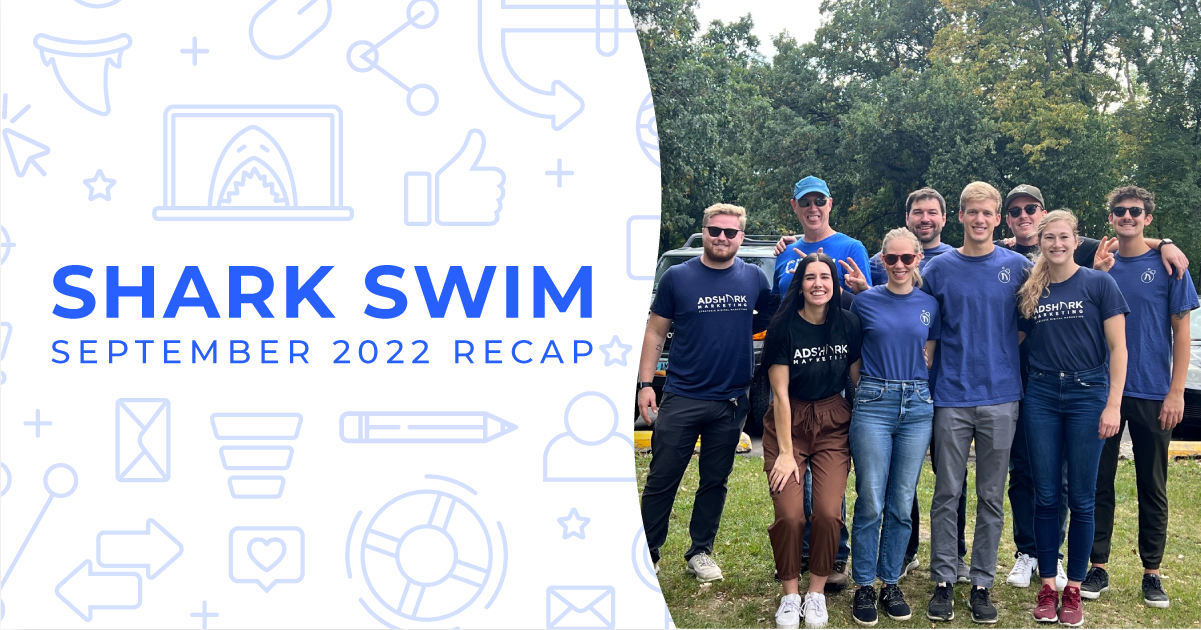 #SharkSwim: September 2022 Recap
Wake up! September ended! Welcome back to another #SharkSwim monthly recap, where we go over this past month's anniversaries, achievements, company events, and more.
Anniversaries!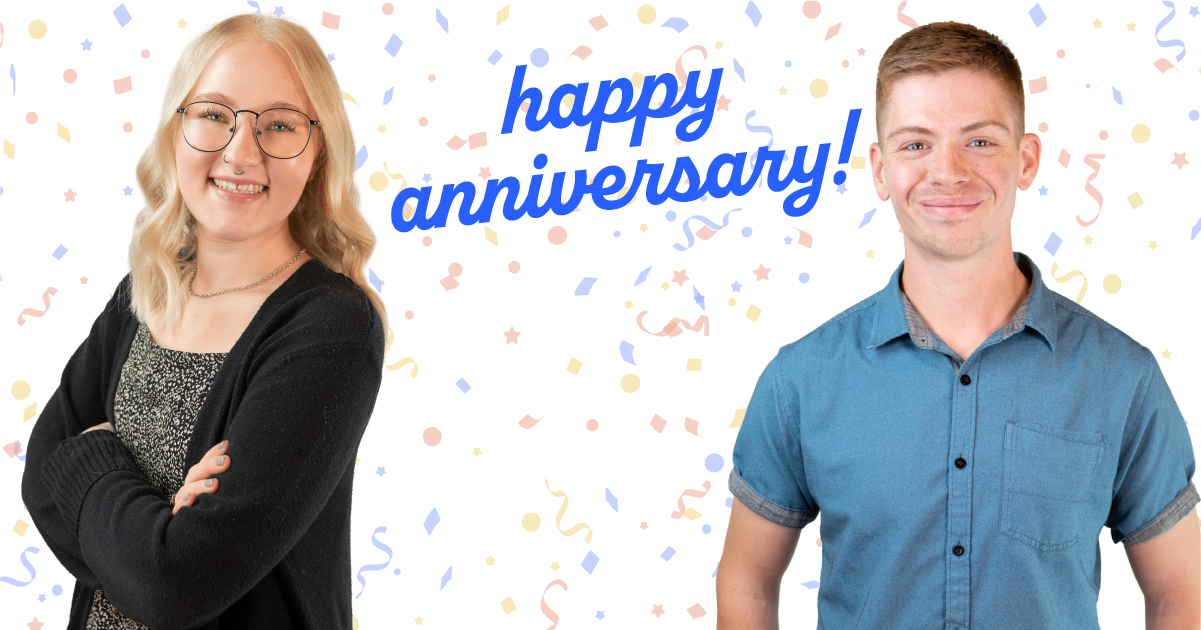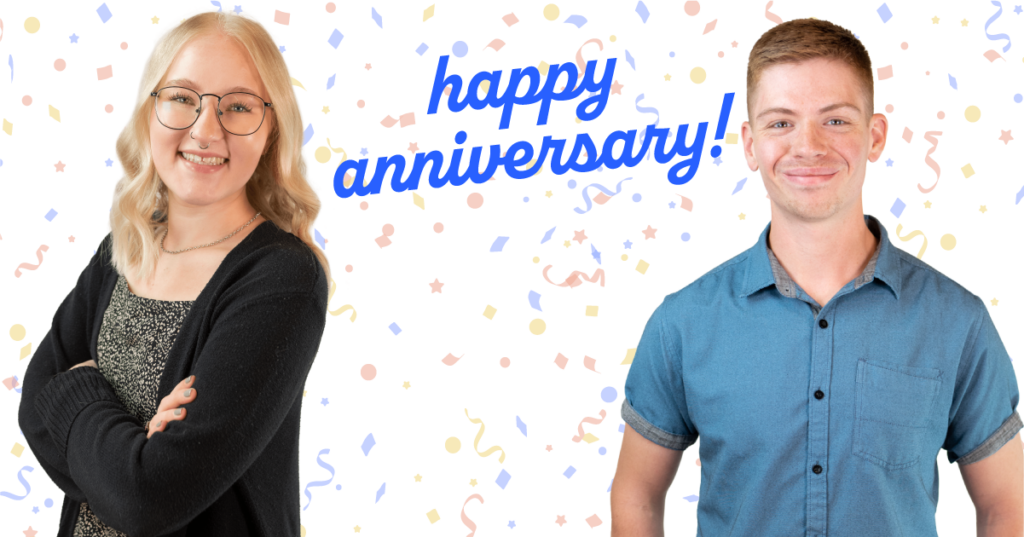 This month, we celebrated not one, but TWO work anniversaries on our creative team! First, we celebrated Digital Creative Designer Christina Knutson's third year as a shark. Since starting with us in 2019, Christina has made a huge impact by producing high-quality content for our social media, taking photos for both us and clients, and by bringing her unique design expertise to our creative team. Thank you for everything you do, Tina!
Just a few days later, we celebrated Creative Manager Nick Due's sixth anniversary as a shark! Nick started at AdShark all the way back in 2016 as an intern. Since then, Nick has been instrumental in Adshark's growth by leading a high-caliber team of creatives, raising the bar for creative standards, and by creating an envied company culture! Thank you for everything you do, Nick!
Annual AdShark Golf Scramble!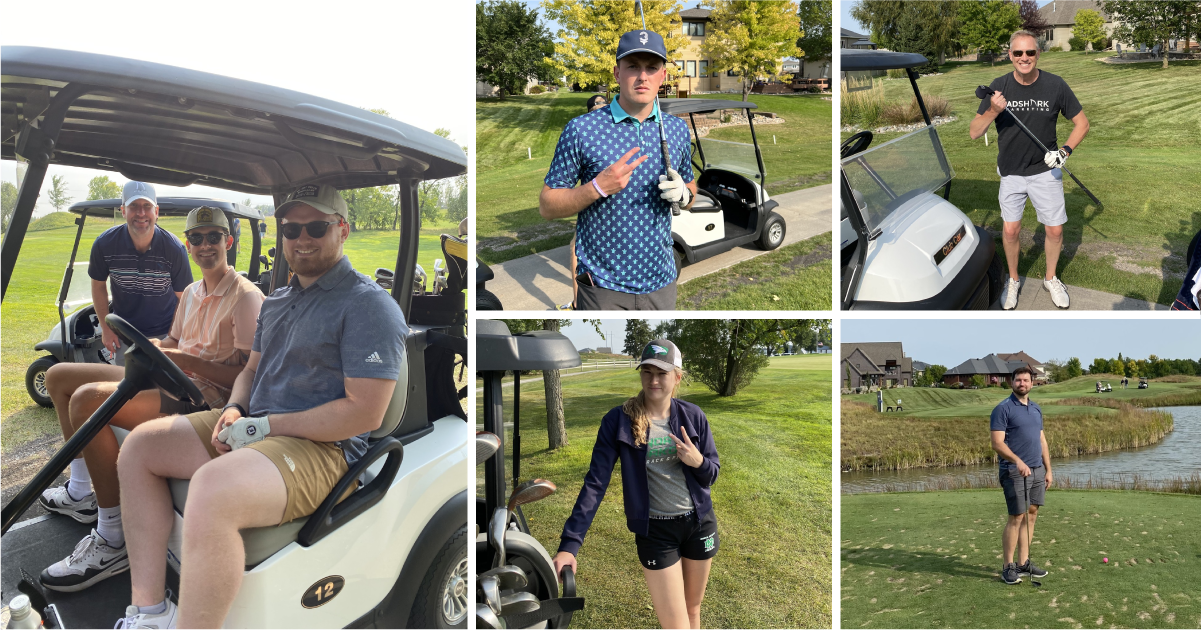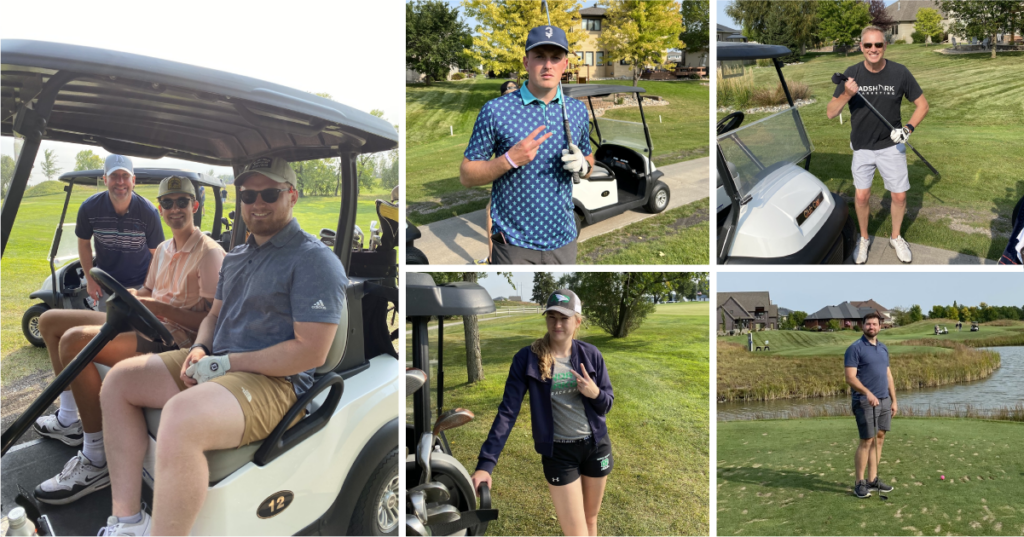 If you ever hear about AdShark doing subpar work, they're probably talking about our golf game! This September, we had our annual AdShark vs. AdShark golf scramble. As you may have guessed, AdShark won, but I won't tell you which team!
Cleaning Up The Park!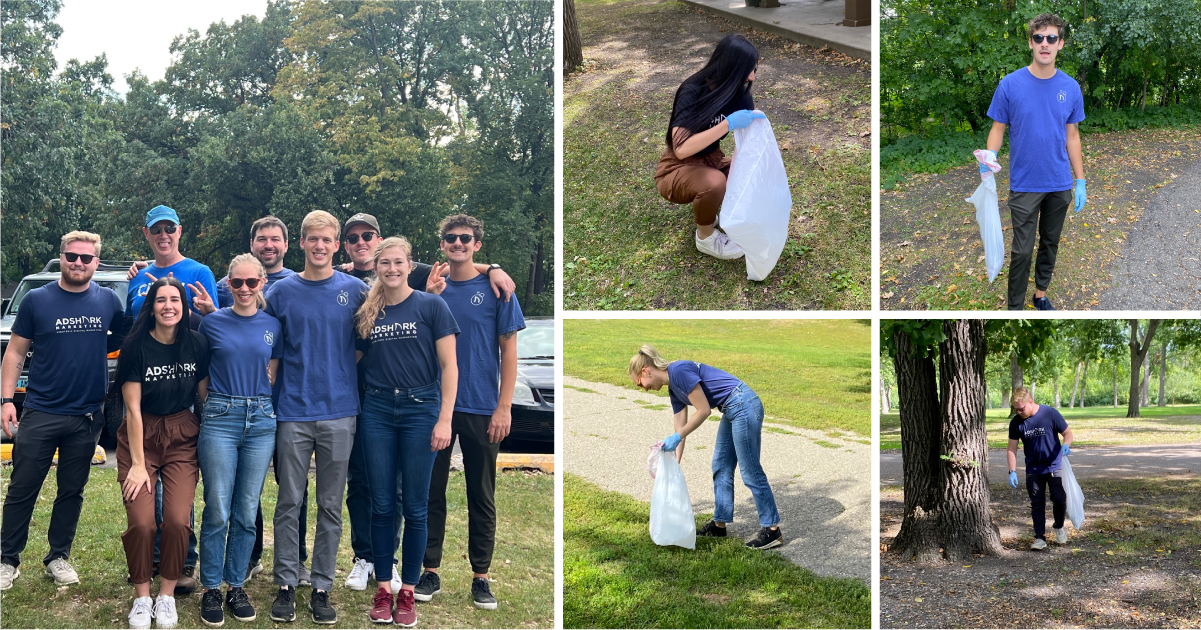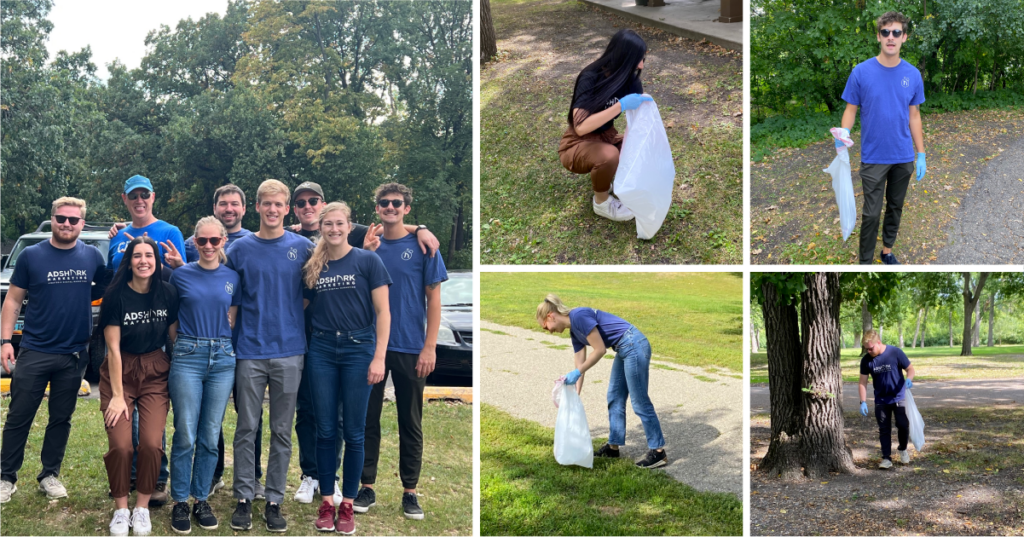 This past month, the AdShark team volunteered with the Fargo Parks Department by taking an afternoon outside to clean up. After just a couple of hours, we had the park around Oak Grove looking pretty spiffy! Big thank you to the Fargo Parks Department for helping coordinate this event. If you or your company would like to volunteer with them, please check out their website.
Team Challenge: Geoguessr!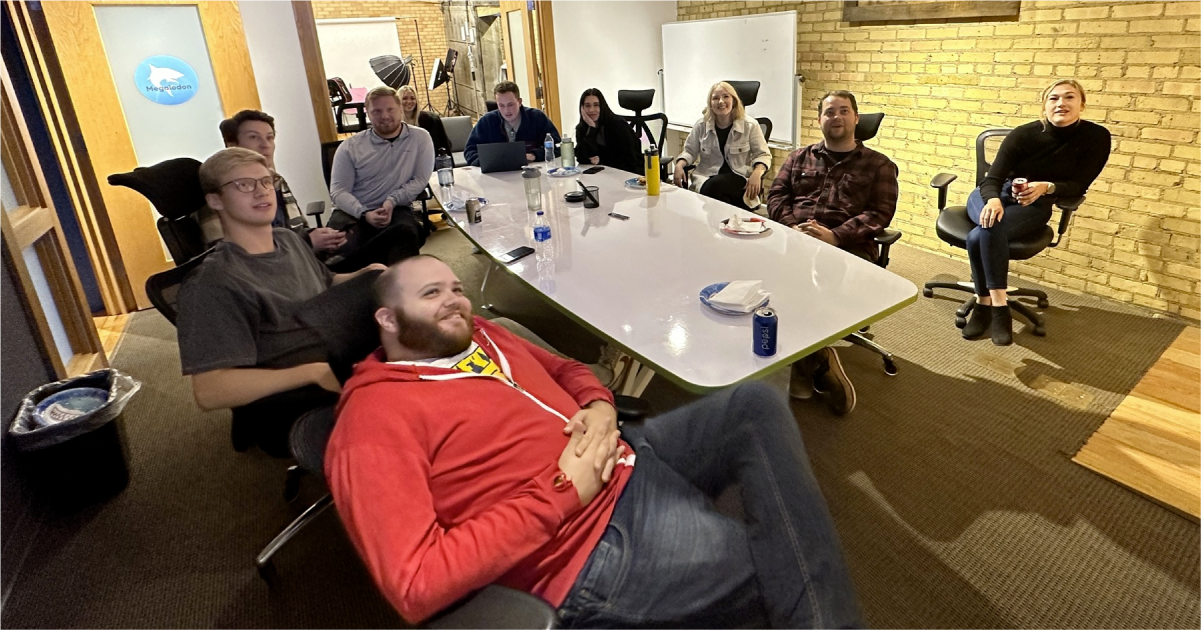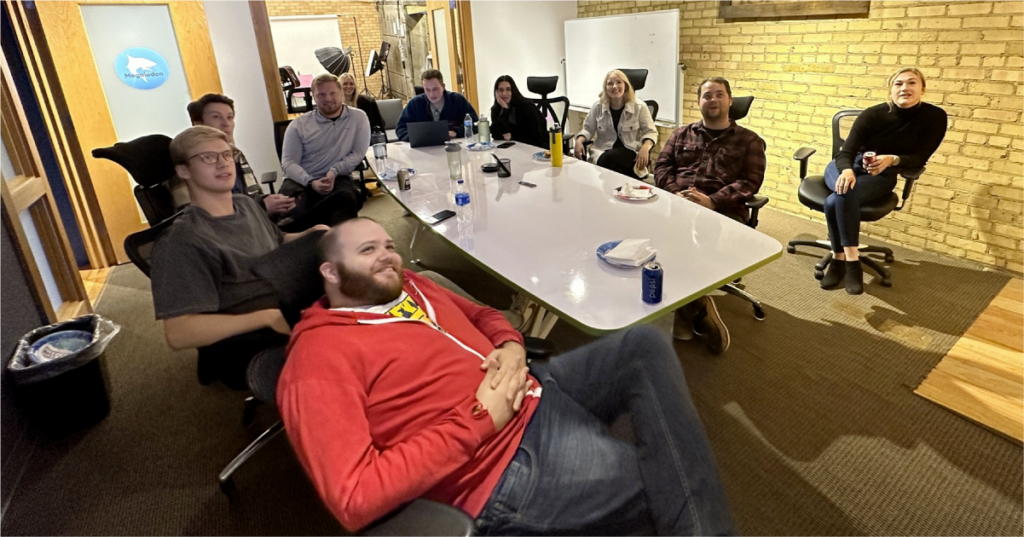 While others may play cornhole, golf, volleyball, or other team sports with their coworkers, we like a good old-fashioned game of GeoGuessr to cap off a long week. For those not familiar with GeoGuessr, you get placed in random spots on Google Earth, attempt to guess where you are by placing an icon on a map, and get points based on the proximity your guess was from the actual location.
Congrats to Tina and Sam for winning the office GeoGuessr tournament a few weeks ago!
Creative Feature: Stunt Puppy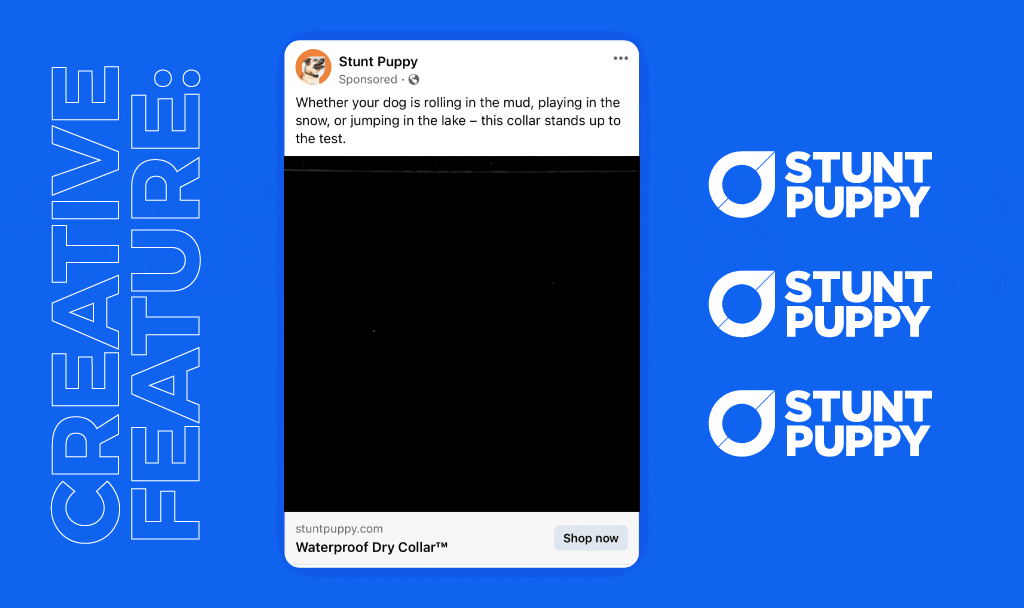 This month's creative feature is for Stunt Puppy, a Minnesota-based company that makes high-quality dog collars, leashes, harnesses, life jackets, and more! Check out this ad our creative team put together for them recently:
The creative feature for this month, hands-down, goes to our Digital Creative, Sam, and Video Content Creator, Robb, for knocking it out of the park with these Stunt Puppy Dry Collar ads. The execution of showing off the collar's nearly indestructible and completely waterproof nature was flawless.

Great work, Sam, Robb & Eric!!

Nick Due, Creative Manager
Thanks, Nick! If you want one of these awesome waterproof collars, check out Stunt Puppy's website.
The Shark Wave Channel for September 2022
While we usually have a fire playlist for you every month, the person that usually makes the playlist is gone getting married. Please enjoy this month's (blank) #SharkWave channel!
Thank you for reading this month's #SharkSwim recap! Remember to give us a follow on Instagram, Facebook, LinkedIn, and Twitter and come back next month for more celebrations, stories, company events, and more!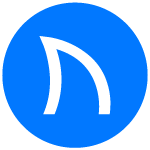 Ready to grow FASTER? Let's Talk!
Interested in having us help you grow?