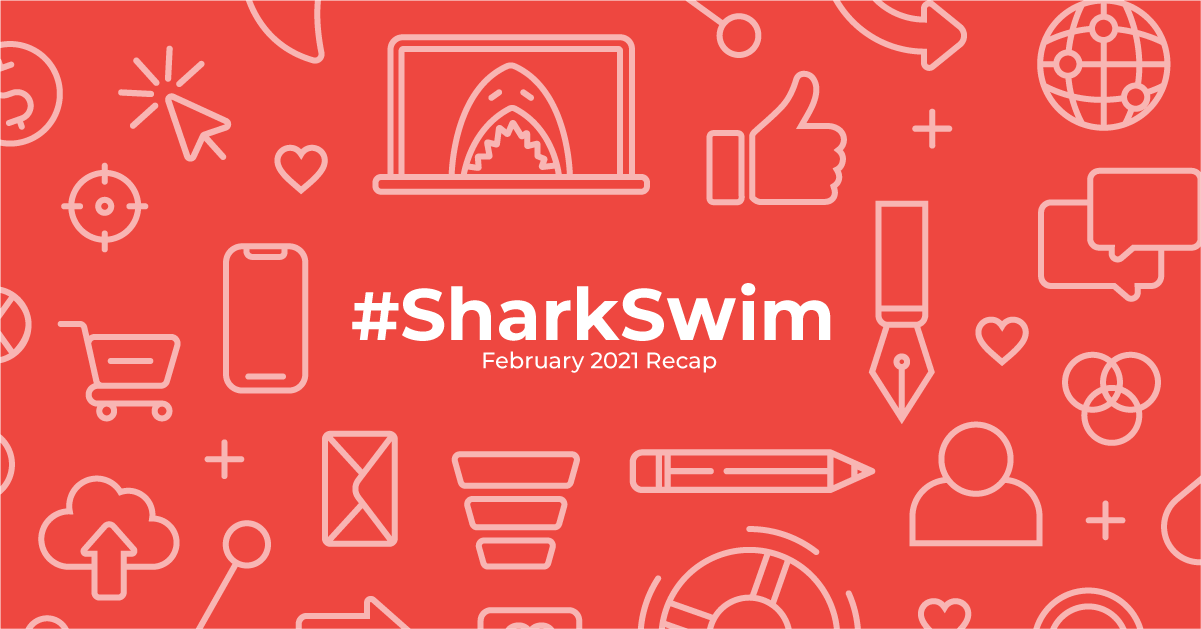 #SharkSwim: February 2021 Recap
To commemorate the month of love, I will be writing this blog in my most affectionate tone. February was awesome <3. We worked on the sweetest projects XOXO. Our team did some incredible work together, hehe. Okay, I'll calm it down.
On a serious note, it feels as though the month of February went by in the blink of an eye. With over half of our team being back in the office on a consistent basis, new clients being onboarded, and a multitude of other projects in the works it felt like a whirlwind for both our creative and marketing teams.
Fortunately, we're still standing (and still growing!) and are excited to give you all a glimpse into the past four weeks at AdShark. I see the river outside is beginning to unthaw and within the next ten days we're anticipating temperatures in the 50's! In my opinion, there's no better time to dive into another Shark Swim.
Two Anniversaries & A Birthday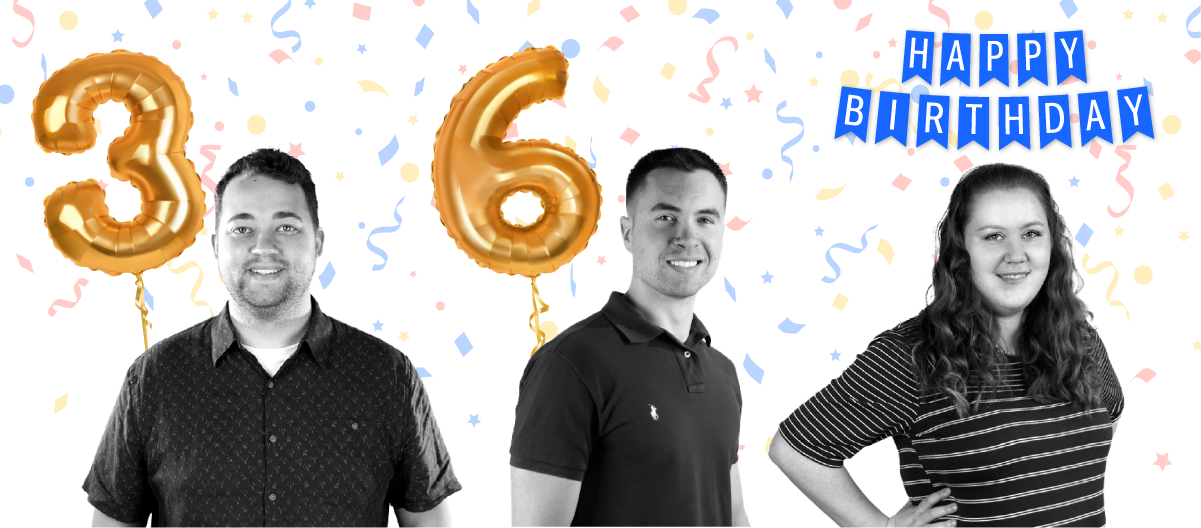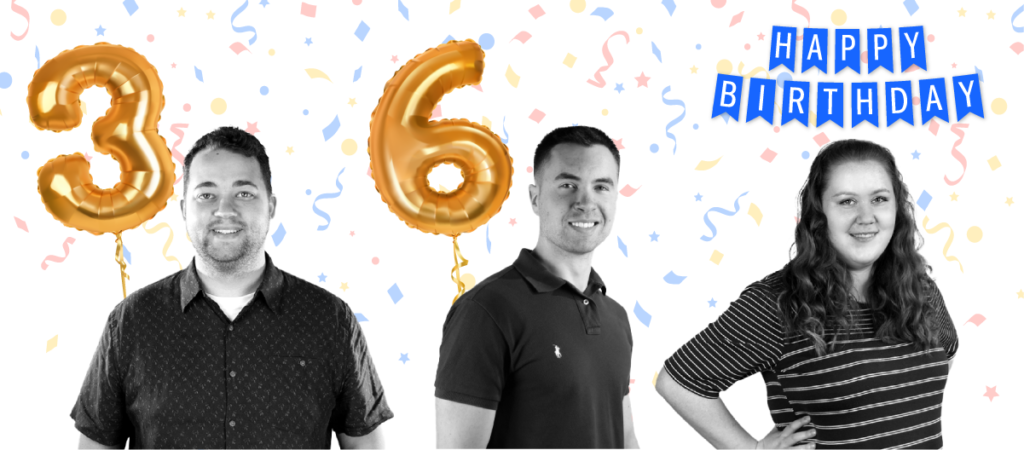 Last month was the first time I didn't have a birthday or anniversary to post about and it felt… odd. Luckily, the "Culture Calendar" had some important dates listed this month.
On February 1st, Eric Anderson (our Copywriter) celebrated his 3-year anniversary at AdShark. Eric began as an intern for our team but we quickly expanded his responsibilities when he graduated from school. He's known for being the 'funniest member of the AdShark team'; even fellow jokester Nick Due has granted him that title. We're lucky to have Eric on our shark squad!
Just this past week, on February 23rd, Tim Gullekson (Digital Marketing Strategist) had a big milestone to celebrate. Tim has officially been with AdShark for 6 years (and counting!). Aside from co-founders Rick and Sean, Tim has the longest tenure as a shark and we're extremely grateful for the clients he's helped along the way.
Finally, Kelsey Schmaltz (Designer) had a birthday on Thursday, February 25th. She's currently working from home, but we sent her an e-gift card to celebrate her special day. Kelsey also was recently recognized as the designer/animator of some award-winning work we created! More on that later in the blog.
AdShark Gives Back: YMCA Food Delivery


If you told me I would have signed us up to volunteer outside on the coldest day of the year I would have said, "yeah, that sounds about right." Luckily, shark blood is warm and our team was committed to giving back.
On February 8th, six members of our AdShark team signed up to volunteer their time to the YMCA Food Delivery program. This involved us picking up meals from YMCA, bringing them to the parking lot of various elementary schools around the F-M area, and helping families collect their free, to-go meals.
We're constantly looking for more opportunities to give back through volunteering, so if you know of a great cause that needs support: reach out to jack@adsharkmarketing.com. Thank you!
Speaking of Sharks Giving Back…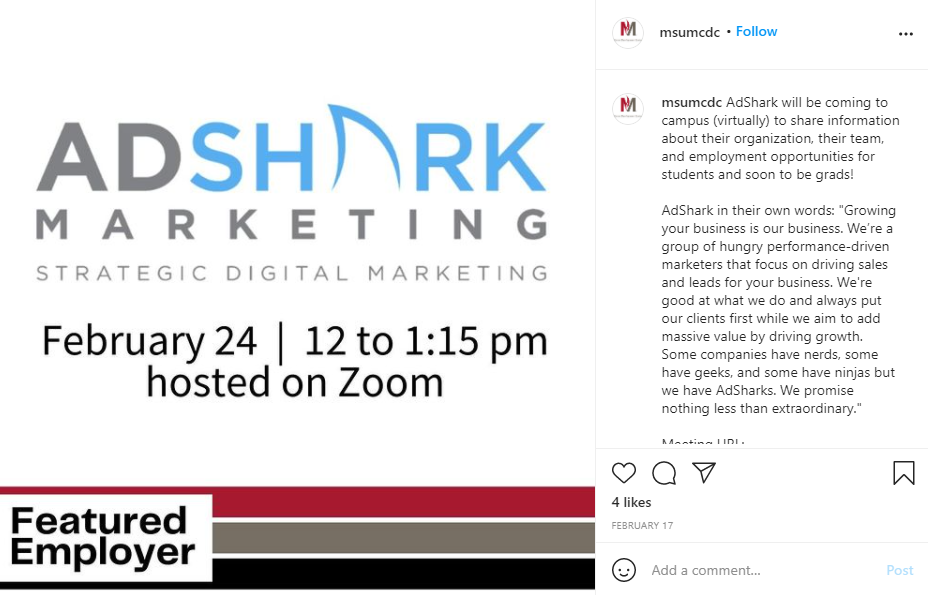 That header was supposed to be a speech pun, but my pun game's a little sharky. Oops, shaky. Moving on. Two of our managers, Nick Due (Creative Manager) and Whitney Jensen (Digital Marketing Manager) took some time out of their schedules to speak to MSUM students. The MSUM Career Development Center reached out to us to be a featured employer, where we would talk through our day-to-day jobs and what life at AdShark is like. Nick and Whitney both referenced what a great time they had speaking, and how impressed they were with the questions they fielded from students on Zoom! We're excited for our next speaking engagement, this March, with a digital marketing class at a local university.
AddyShark Takes Home a Gold!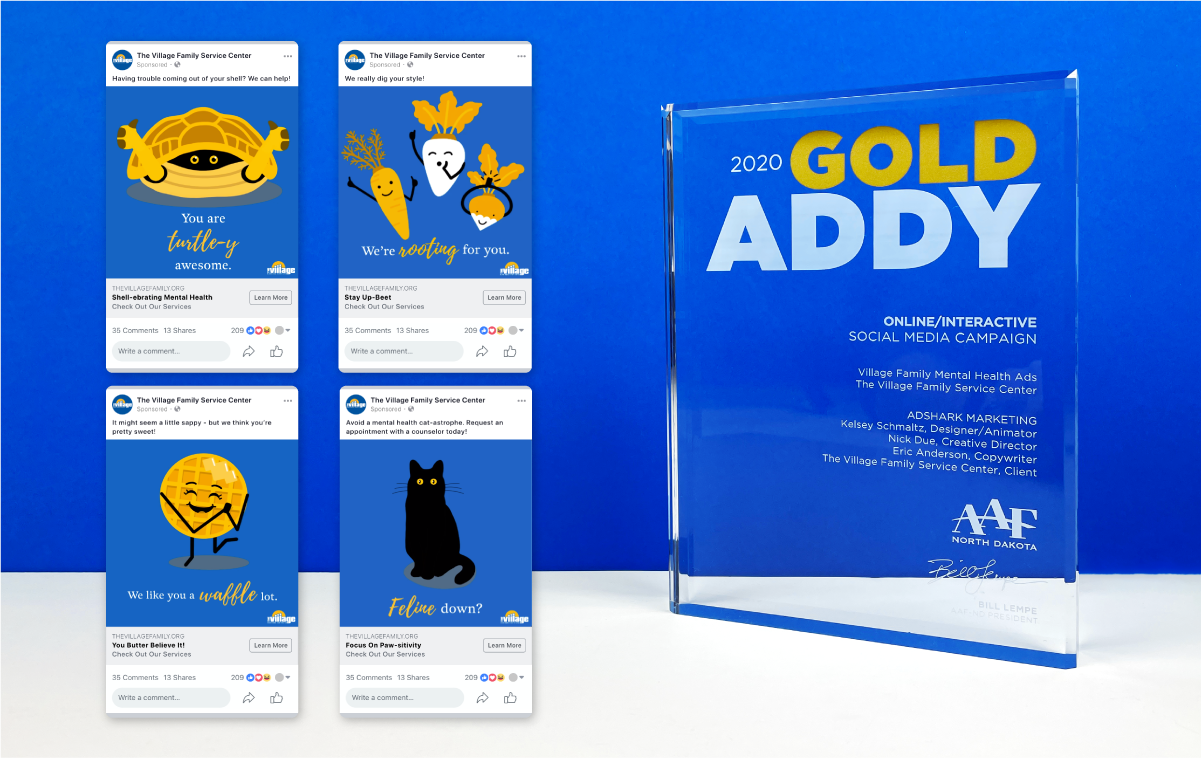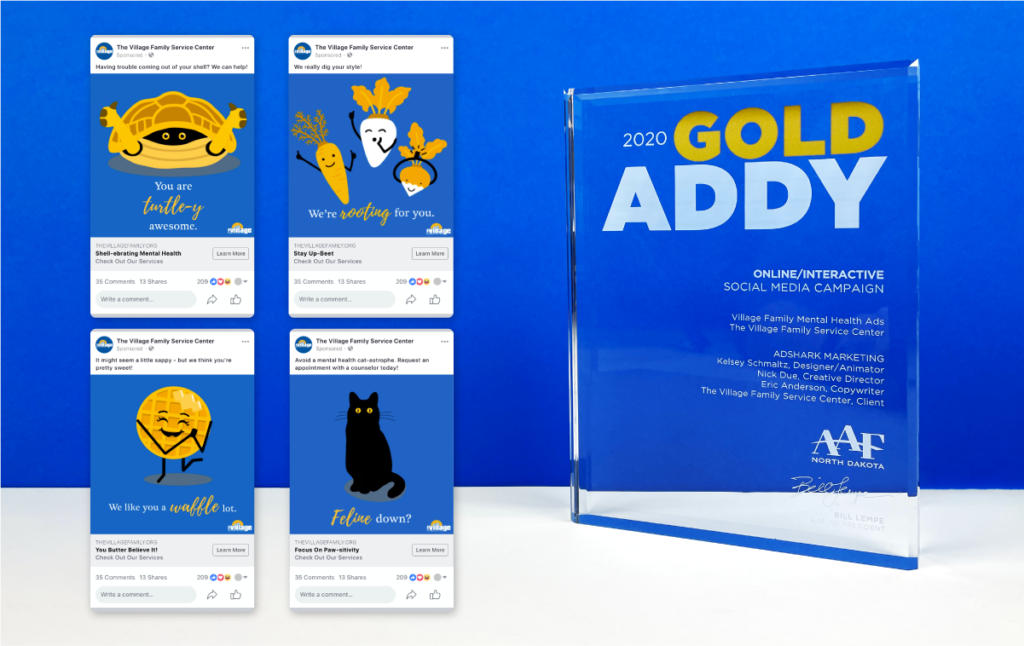 We don't do it for the awards, but it certainly doesn't hurt to get recognized. For the first time this year, AdShark entered the American Advertising Awards competition through AAF-ND. I'm pleased to announce that we ended up winning a GOLD Addy Award for our Village Family Mental Health Ads submission. This work was completed by Kelsey Schmaltz (Designer/Animator), Eric Anderson (Copywriter), Nick Due (Creative Director), and Chris Jensen (Project Manager), and was completed for The Village Family Service Center. The award is proudly displayed in our new creative room and we're excited and motivated to continue to make Addy-winning work in the years to come.
New Client Project: Reside Apartments for Enclave
We've had a blast getting to know the amazing team at Enclave Companies over the past several months. In February, we started our first digital campaign with them which involved Google Search and Display Ads for the Reside Apartments in Savage, Minnesota. This beautifully-designed living community has us all thinking of relocating to the suburbs of the Twin Cities. Christina, Sandie, Alex and the entire team at Enclave have been a treat to work with and we're excited to help drive interest for this newly-constructed complex. (Psst… if you or a friend is planning to relocate to the Twin Cities soon, Reside is offering free rent until April 1st).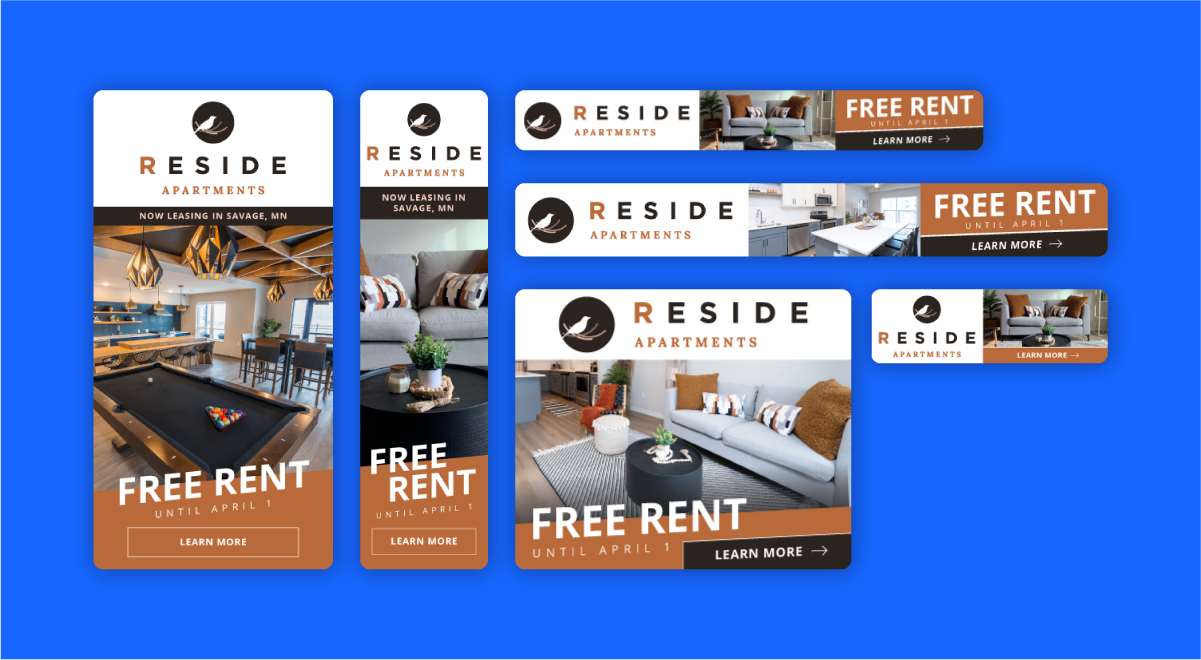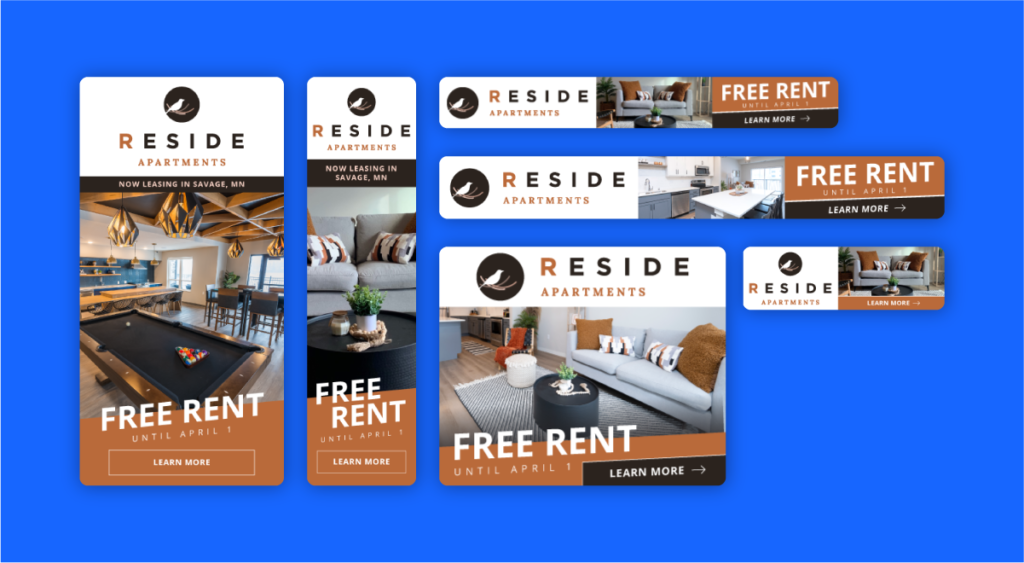 The 'Shark Wave' Channel for February 2021
February is a month dedicated to love and affection, and we think you'll swoon over our new 'Shark Wave' Spotify playlist. This playlist features a diverse collection of vibes from Led Zeppelin and The Doors to Brandi Carlisle and John Mayer. Jack also continues to try to throw more indie rap in the mix. We hope you enjoy listening to the same tunes we did over the past month! 
The shortest month of the year is officially out of the way, and so too are the two deepest months of winter. Here's to warmer weather, continued growth for our clients, and more fun times ahead in the coming weeks! Learn all about what we're up to in March by checking back to this blog a month from now and hearing about the fun. Thanks for reading!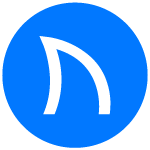 Ready to grow FASTER? Let's Talk!
Interested in having us help you grow?