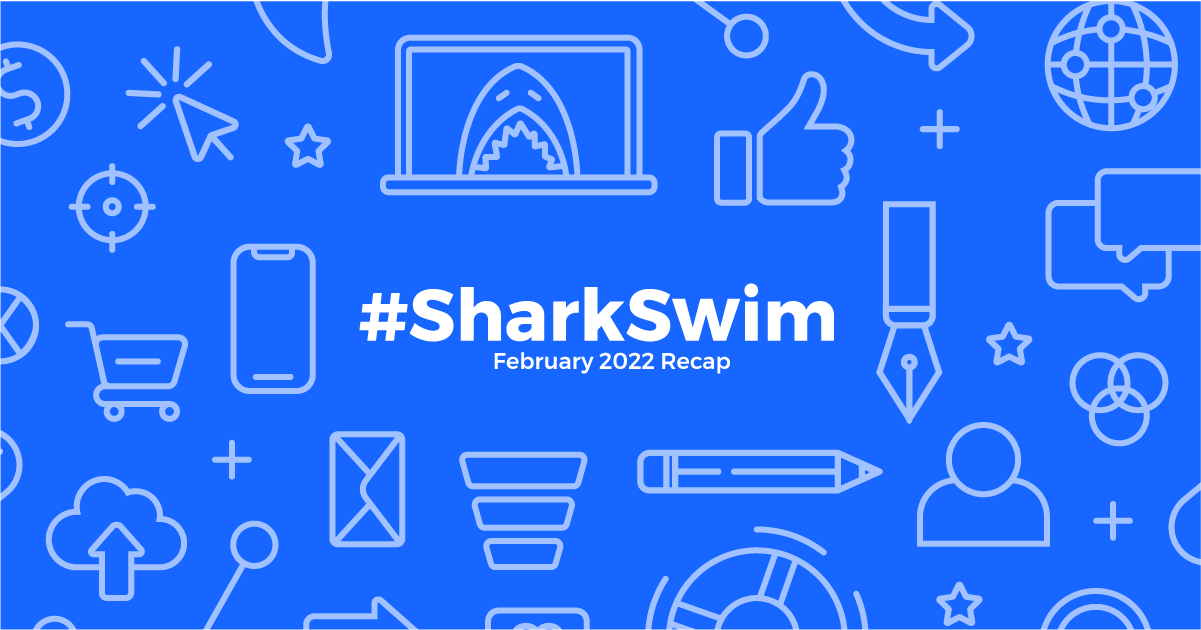 #SharkSwim: February 2022 Recap
With February over, it feels like Winter is FIN-ally coming to an end… hopefully…? Soon…?
Regardless of the weather, it's time to heat things up with another #SharkSwim recap coming in hot with more workiversaries, company events, and celebrations!
Workiversaries!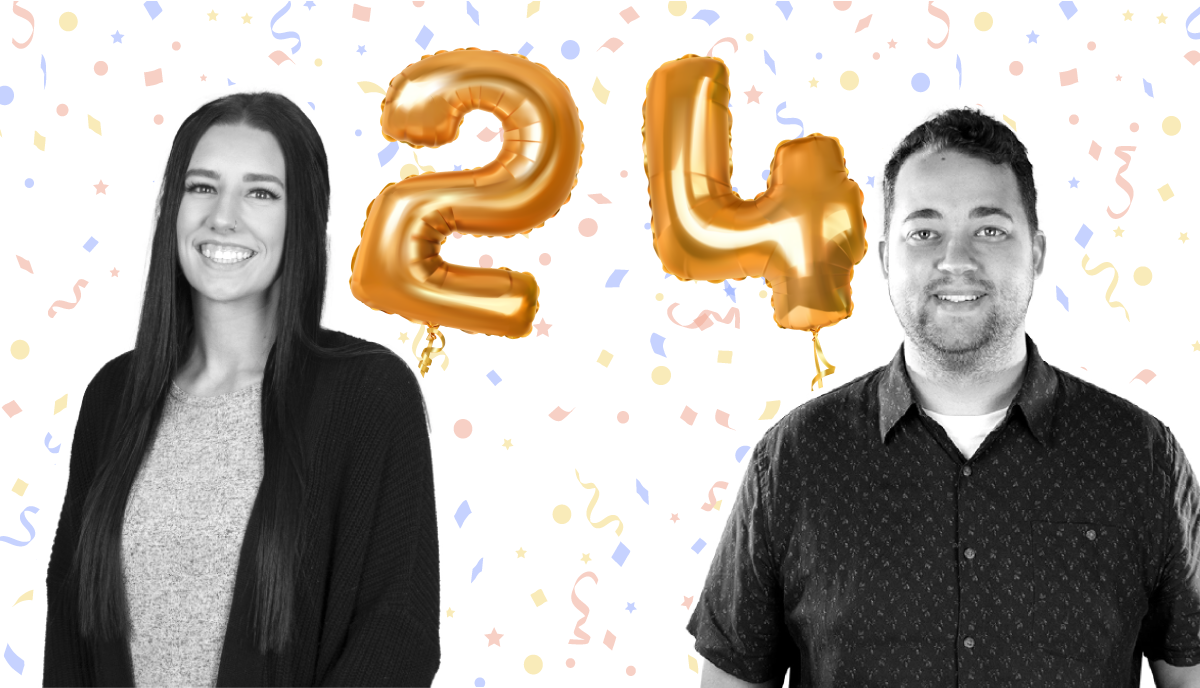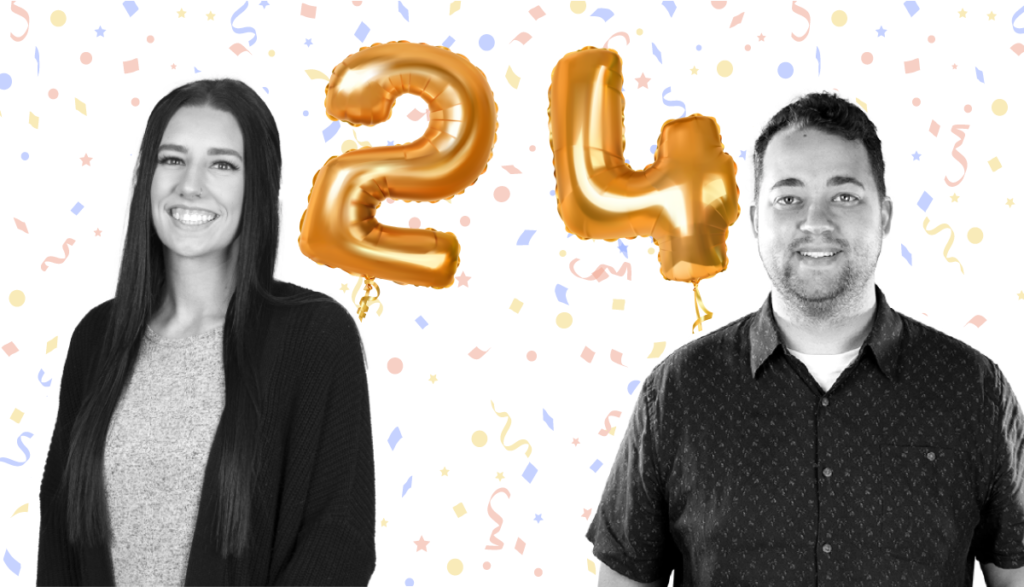 This past month, we celebrated 2 work-iversaries on our creative team. First, Copywriter Eric Anderson celebrated FOUR YEARS of working at AdShark. Here's what Eric's manager, Nick Due had to say about him: "Four years already? Time sure does fly by when you've got a great copywriter on your team!" Couldn't agree more, Nick!
We also celebrated Digital Creative Designer Sam Carver's 2nd work-iversary with AdShark. Since starting with AdShark two years ago, Sam has not only brought her incredible creative talent to our company, but she's also a connoisseur of pop culture, TikTok trends, and music/show recommendations. Thanks for everything you do, Sam!
Addy Awards!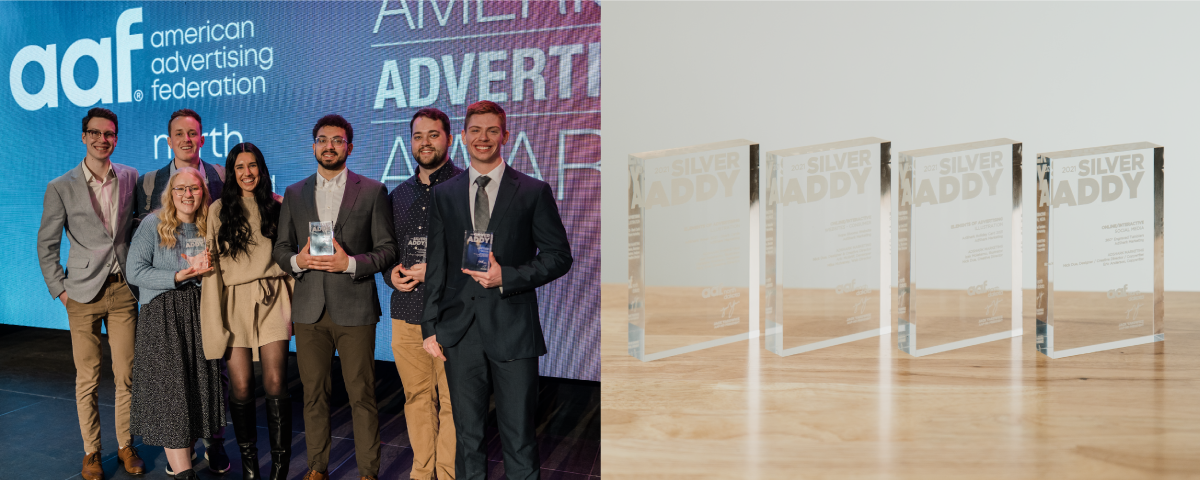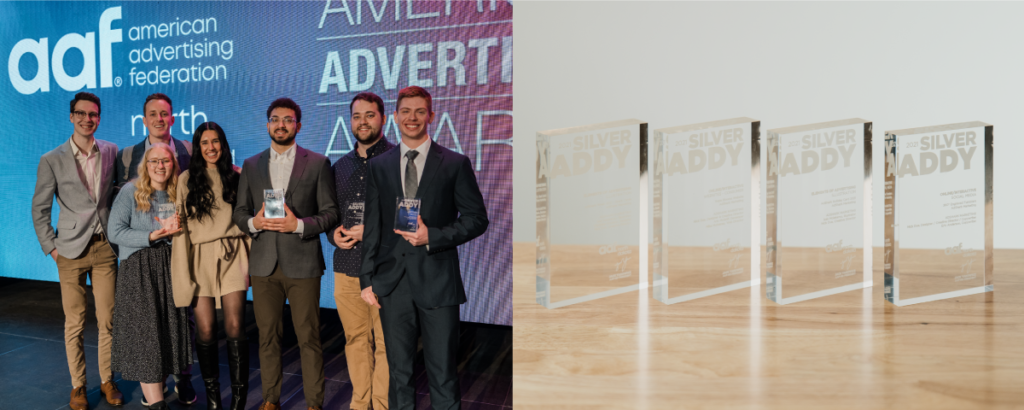 Why did the shark cross the reef? To get to the other tide!
Why did the AdShark team cross the stage at this year's Addy Awards? To collect all of our awards! At this year's Addy Awards, hosted by our very own Jack Yakowicz, the AdShark team took home not one, not two, but FOUR awards! Great work to our incredibly talented creative team for serving up some award-winning ads!
Google Premier Partners!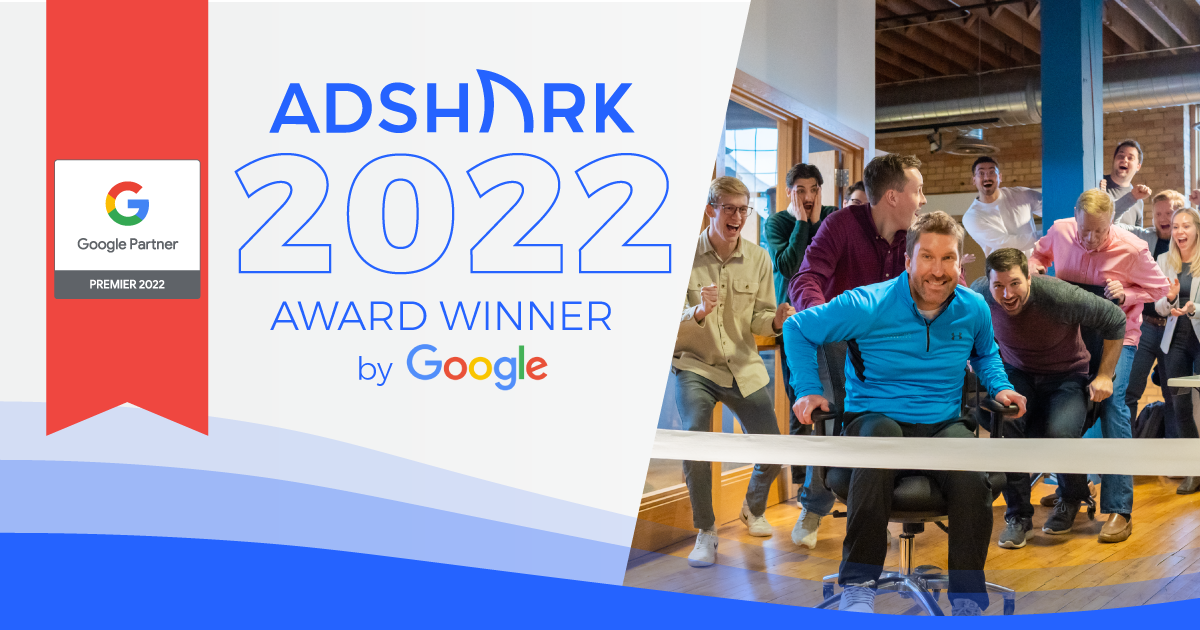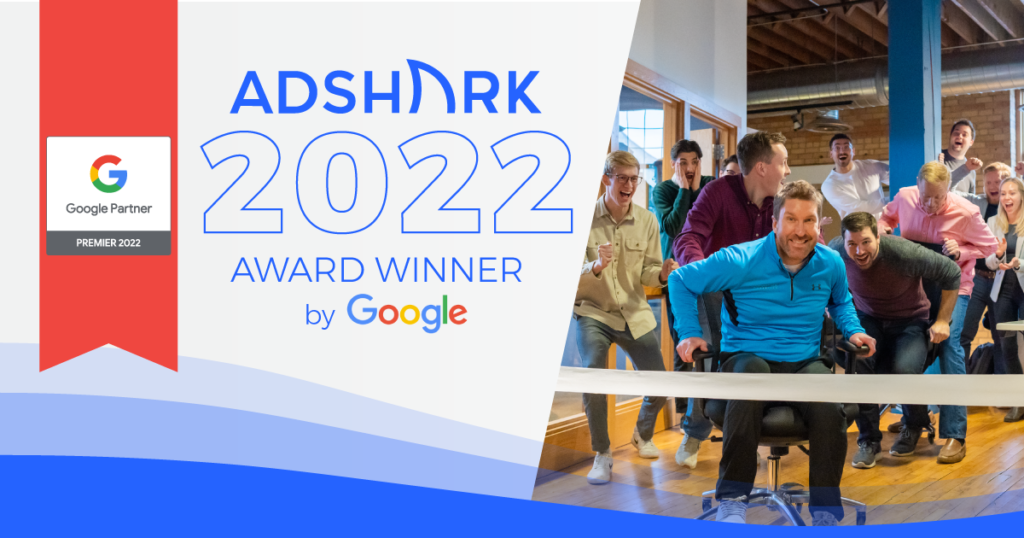 What do you call a dapper shark? So-Fish-Dicated!
The AdShark team has been feeling a bit so-fish-dicated after being named a Google Premier Partner this past month, as well! Premier Partner status is available to a select group of advertising agencies in the top 3% of all Google Partners that manage Google Ads accounts on behalf of other brands and businesses. To learn more be sure to check out our blog all about AdShark being named a Google Premier Partner.
Wine and Sharkcuterie Night!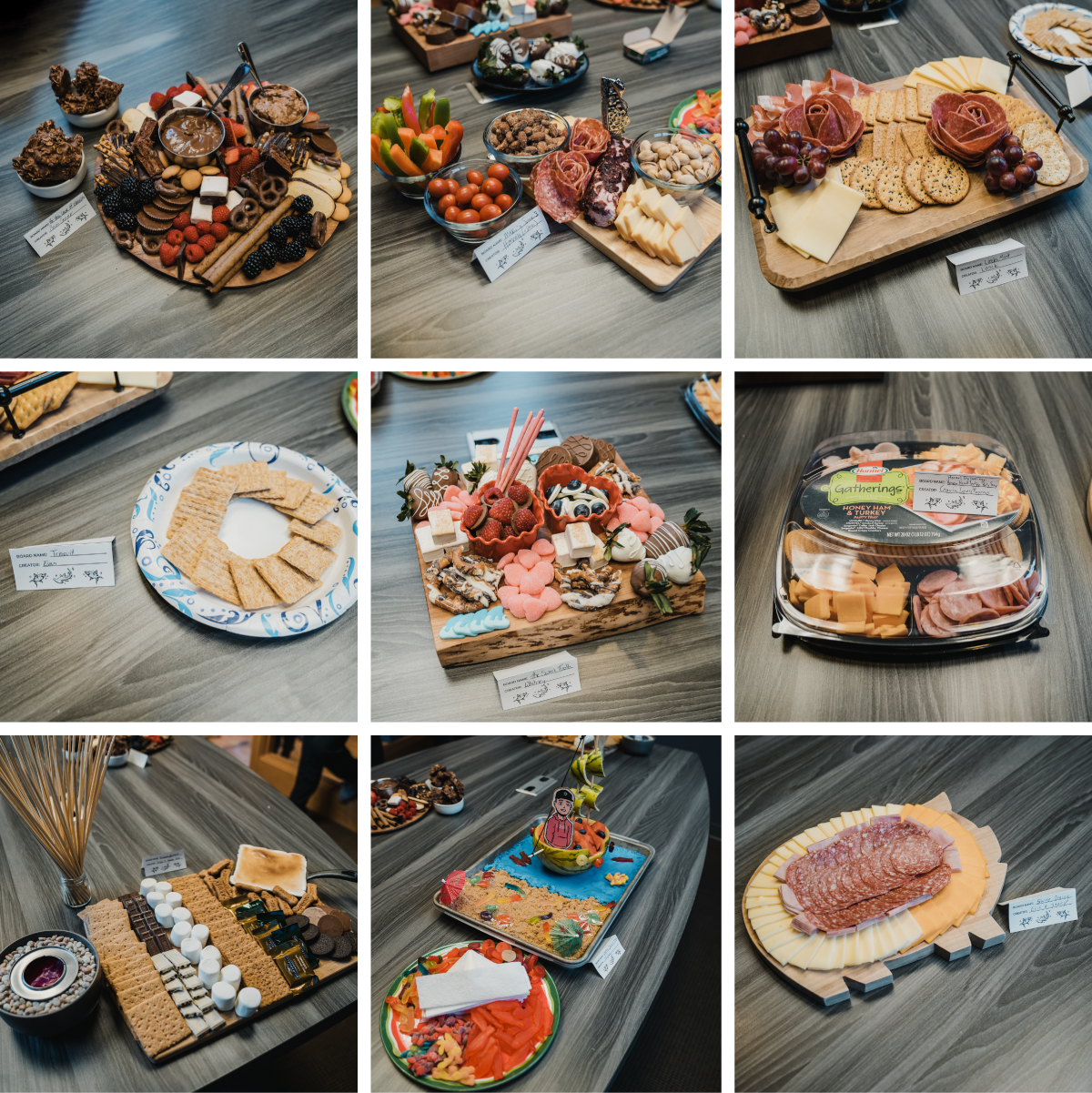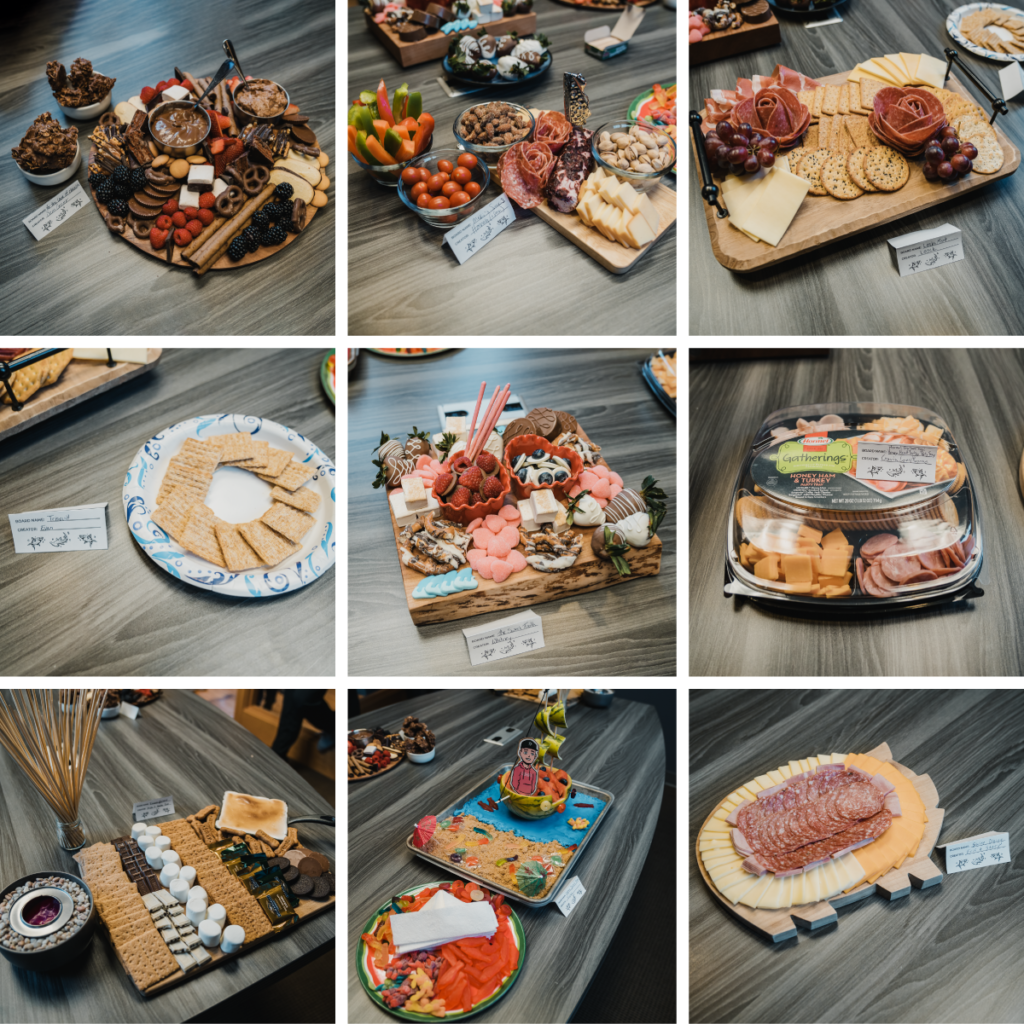 Speaking of feeling So-Fish-Dicated, the AdShark team also hosted a wine and Sharkcuturie night at the office this past month. While we didn't eat any actual sharks, we did have plenty of wine, meat, and cheese to go around!
Big congratulations to Rylee, Sam, Whitney, and Evan for taking home some pretty impressive awards for their charcuterie board presentations!
Creative Feature: Chandelier Parts!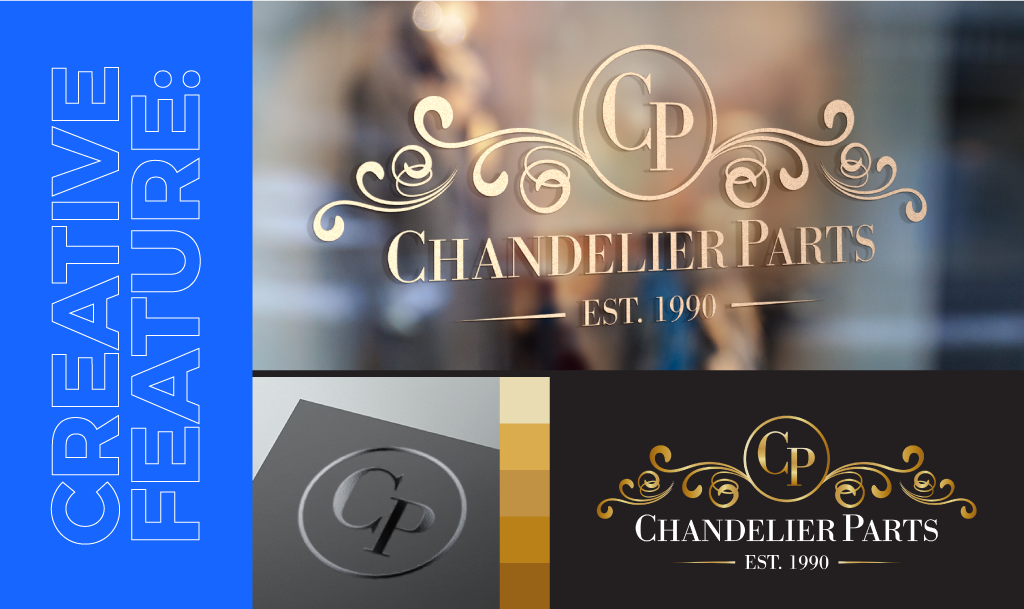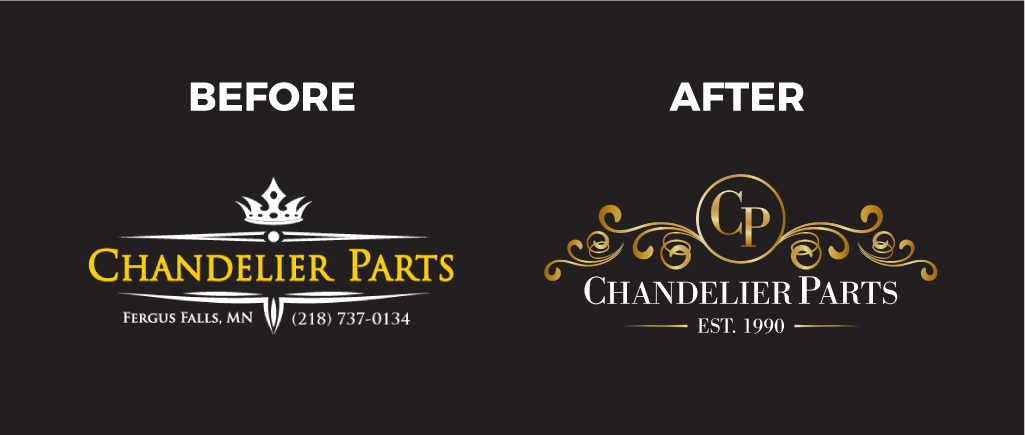 Our creative feature this month is for a recent logo redesign we did for Chandelier Parts. Chandelier Parts is a company based out of Fergus Falls, Minnesota that sells, you guessed it, parts for chandeliers! Chandelier Parts sells high-quality parts for chandeliers and needed a logo that conveyed the elegance of their industry. While I'd love to hammer on about this logo redesign, I know I better leave it to the creative folks, once again:
Digital creative, Sam Carver, took filigree to a NEW degree with a logo redesign for Chandelier Parts, a Fergus Falls-based distributor of replacement chandelier crystals and parts.

The client felt their previous logo did not capture the quality and expertise that they were providing to their customer and wanted something better suited to their caliber of services. Sam did a great job of creating a logo that feels both modern and timelessly elegant. Additionally, she was able to use filigree to mimic a chandelier's presence without blatantly slapping a chandelier silhouette into the logo. Nice work, Sam!"

Nick Due, Creative Manager
Thanks, Nick!
The Shark Wave Channel for Feb 2022
As the temperature starts to rise outside, so does the heat of our fire playlists. Tune in to this month's #SharkWave playlist for more hip, old, fun, calm, happy, angry music!
Thank you for reading this month's #SharkSwim recap! Remember to give us a follow on Instagram, Facebook, LinkedIn, and Twitter and come back next month for more celebrations, stories, company events, and more!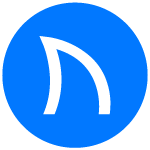 Ready to grow FASTER? Let's Talk!
Interested in having us help you grow?