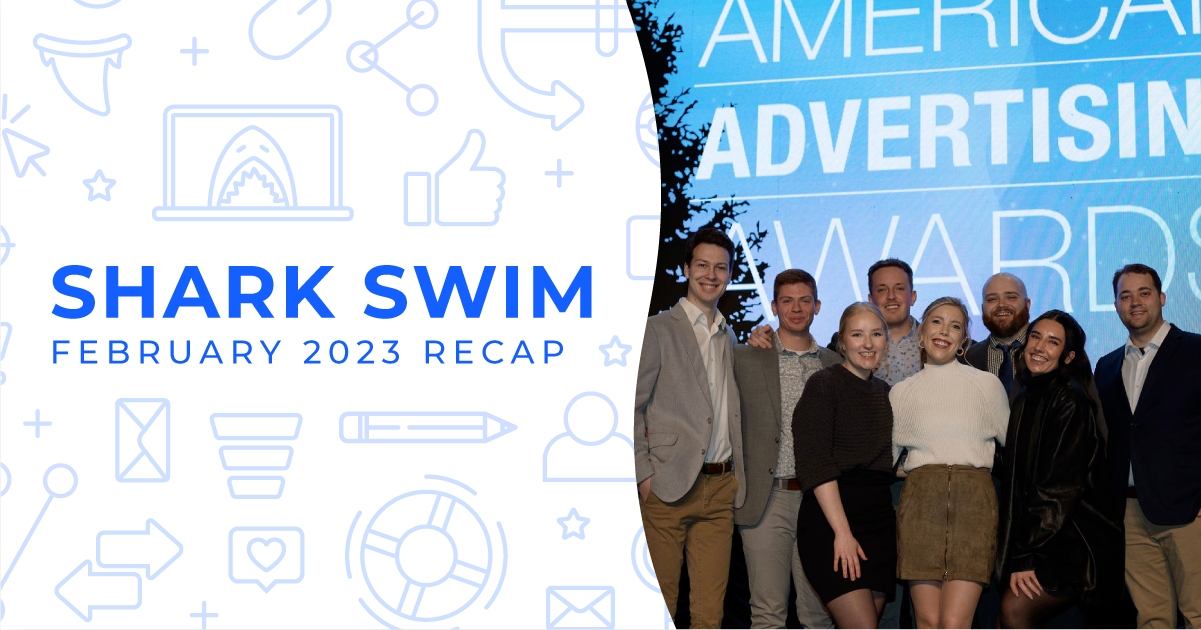 #SharkSwim: February 2023 Recap
Do you know a ghost's favorite month? Feb-BOO-ary! Well, February was also a pretty good month for the AdShark team, as well. From culture events to awards, we had quite a busy month and we're going to tell you all about it. Welcome back to another #SharkSwim monthly recap – let's talk about us!
Sharkiversaries!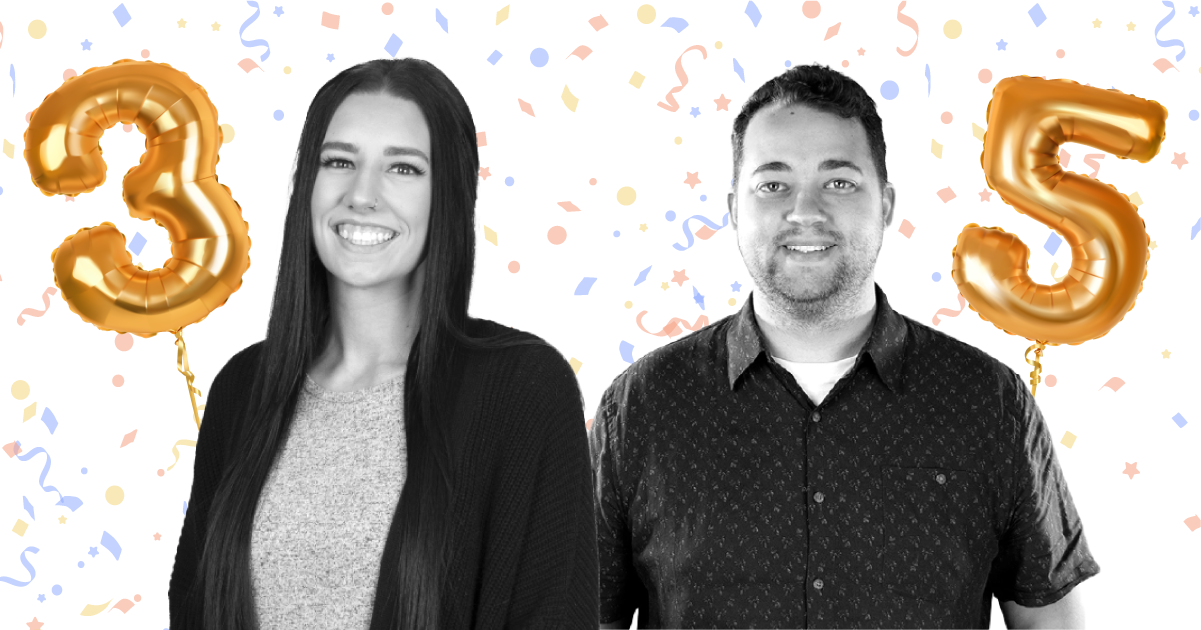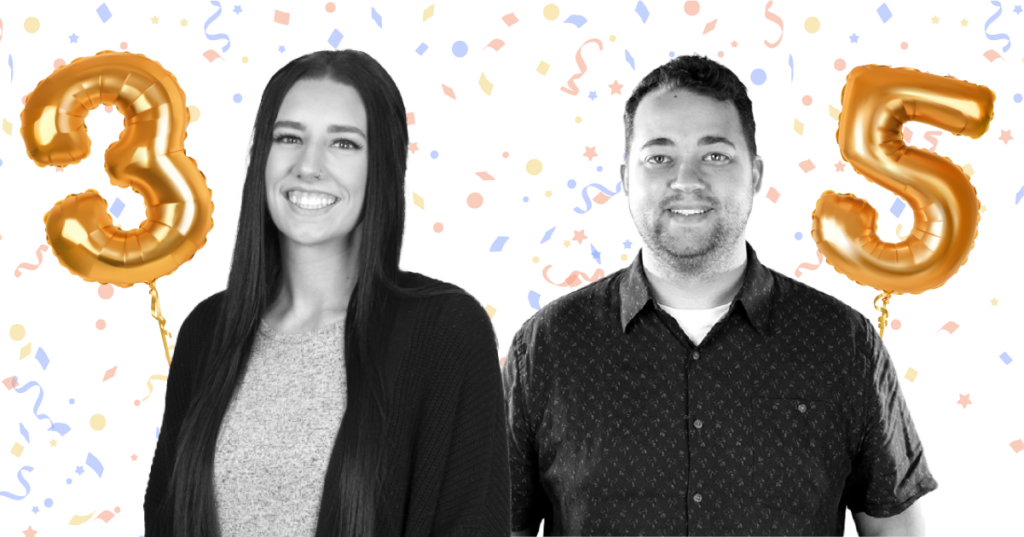 This month, we celebrated two Sharkiversaries on the AdShark team. To kick things off, we celebrated Copywriter Eric Anderson's 5th year as a Shark. Since Eric started with us, he's been a major asset to our team by writing ad and website copy for over 100+ clients and by bringing his hilarious sense of humor to work every day. Thank you for everything you do, Eric!
Later in the month, we celebrated Digital Creative Designer Sam Carver's 3rd year as a Shark. Aside from being a wicked awesome (and award-winning) graphic designer, she also makes AdShark the best place to work by managing our Culture Committee, where she plans tons of fun events for the AdShark team to attend! Thank you for being you, Sam!
Addy Awards!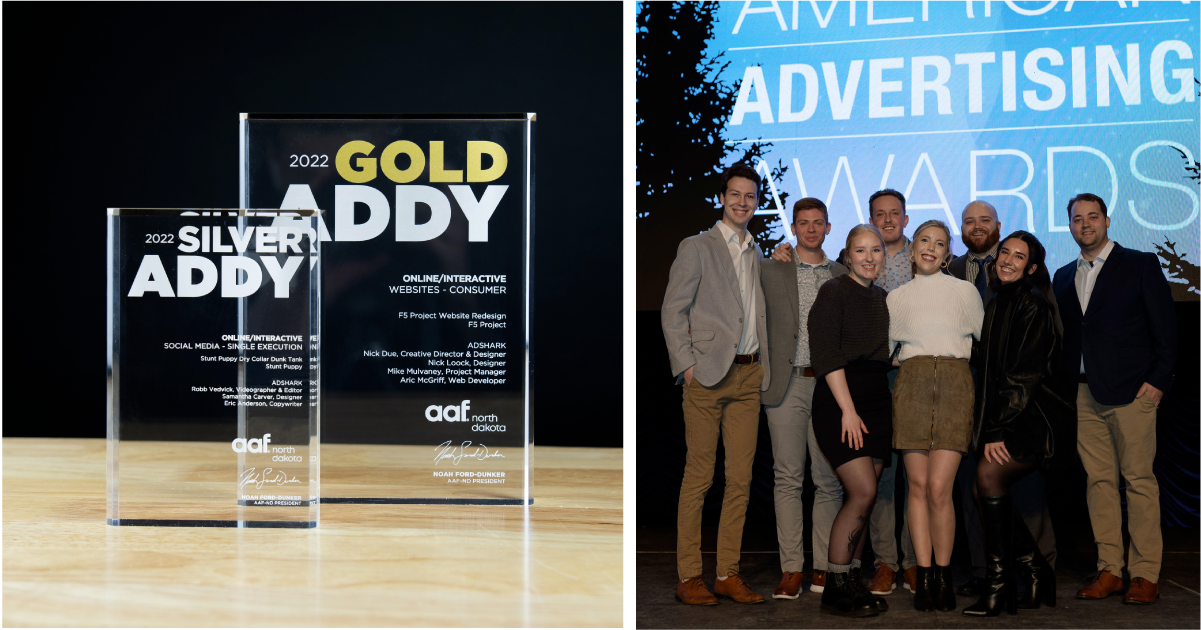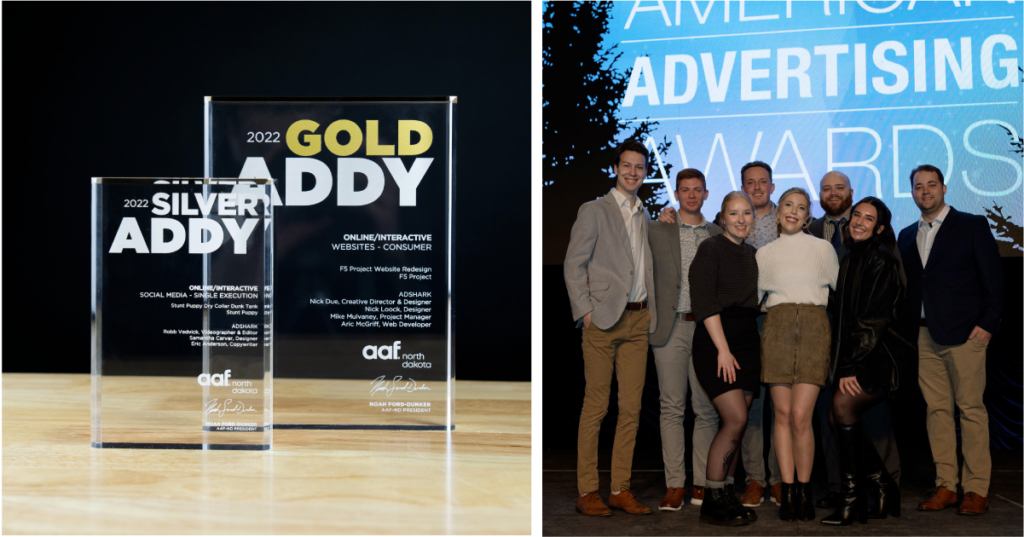 Why did the shark cross the reef? To get to the other tide!
Did you like that joke? Okay, here's another: Why did the AdShark team cross the stage? To pick up our Addy Awards! Well, the second one wasn't as funny, but it was true!
This past month, the AdShark team attended the annual American Advertising Awards put on by the American Advertising Federation of North Dakota and we took home not one, but TWO awards! First, we won a silver Addy for a social media ad we made for Stunt Puppy, a Minnesota-based dog accessory company that specializes in making premium outdoor gear for your furry friends. Special thanks to Ken Goldman, Founder and CEO of Stunt Puppy and the AdShark creative team for putting this awesome ad together!
We also took home a gold Addy for a recent website design we did for F5 Project, an organization dedicated to supporting individuals struggling with incarceration, mental health, and addiction. Special thanks to the crew at F5 Project and the AdShark creative team for all the work you put into this new site! Also, their new website is pretty snazzy – check it out here.
Fargo Force Game!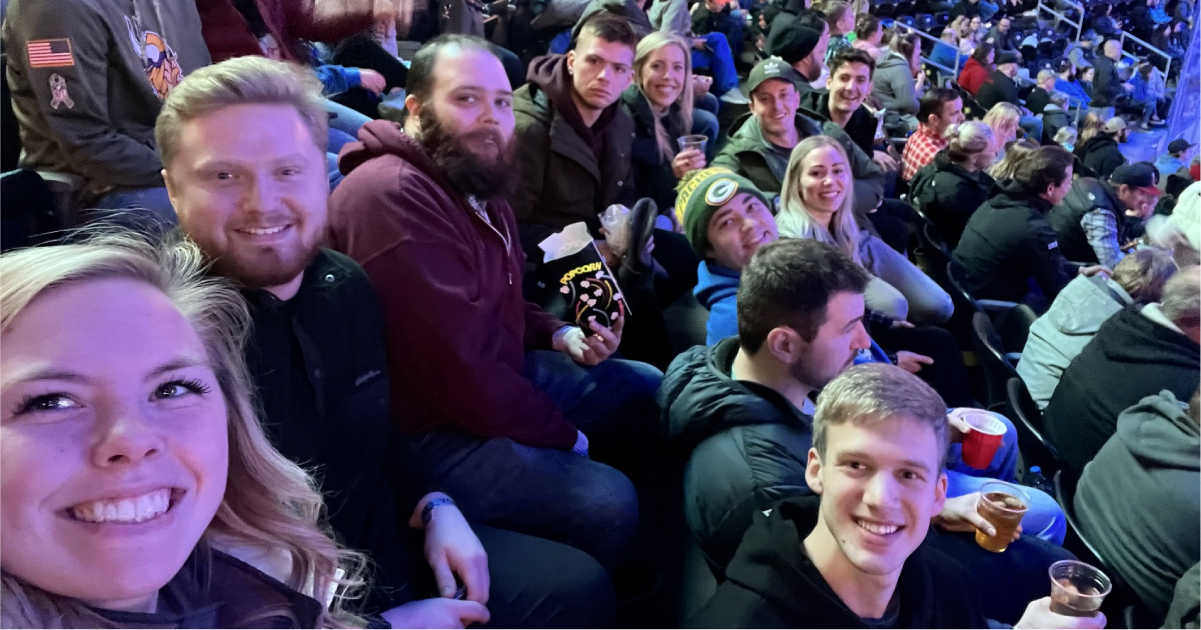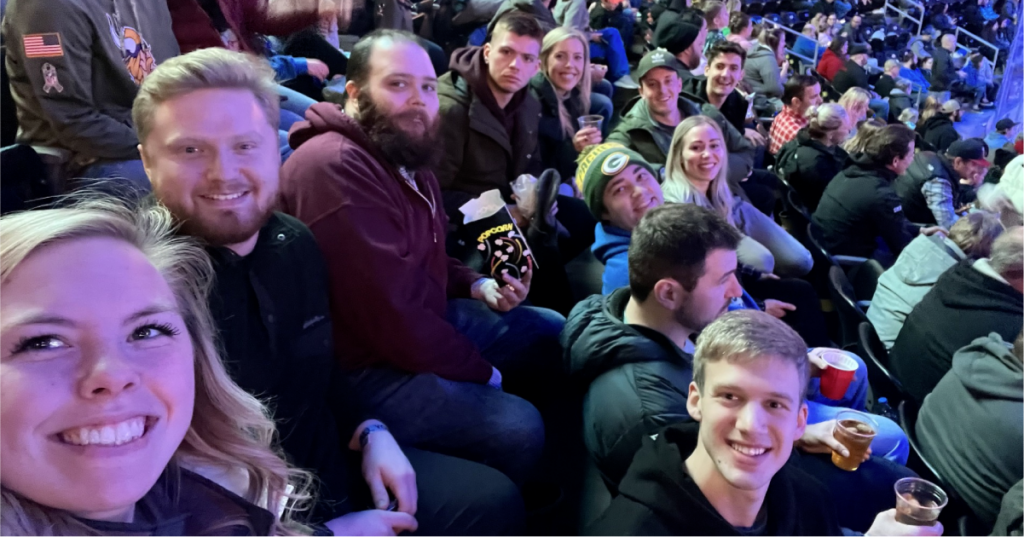 Did you know that sharks love hockey? It's true – Especially when the Fargo Force pull off a huge win! Here are some pictures from the AdShark team attending a Fargo Force game together this past February.
Monster Jam!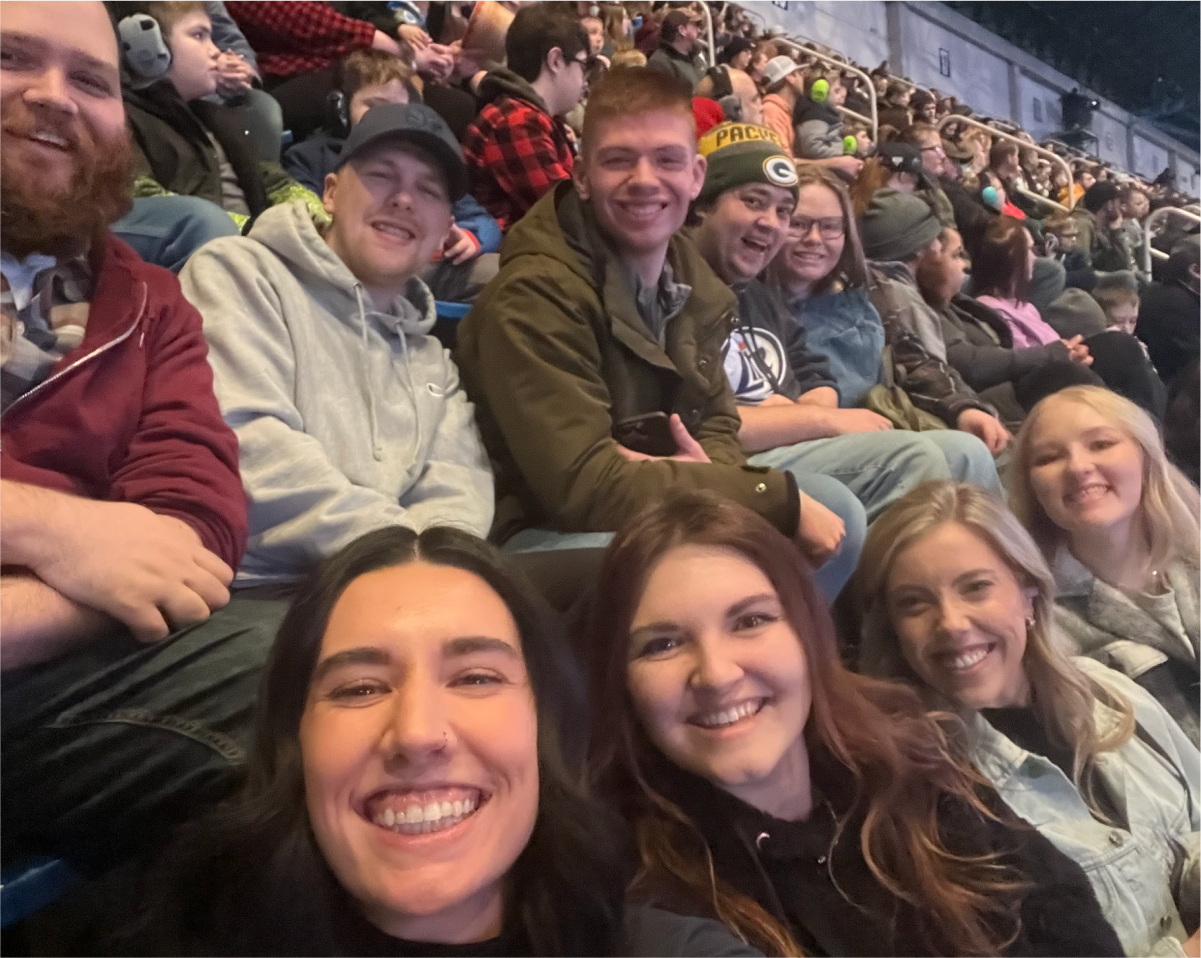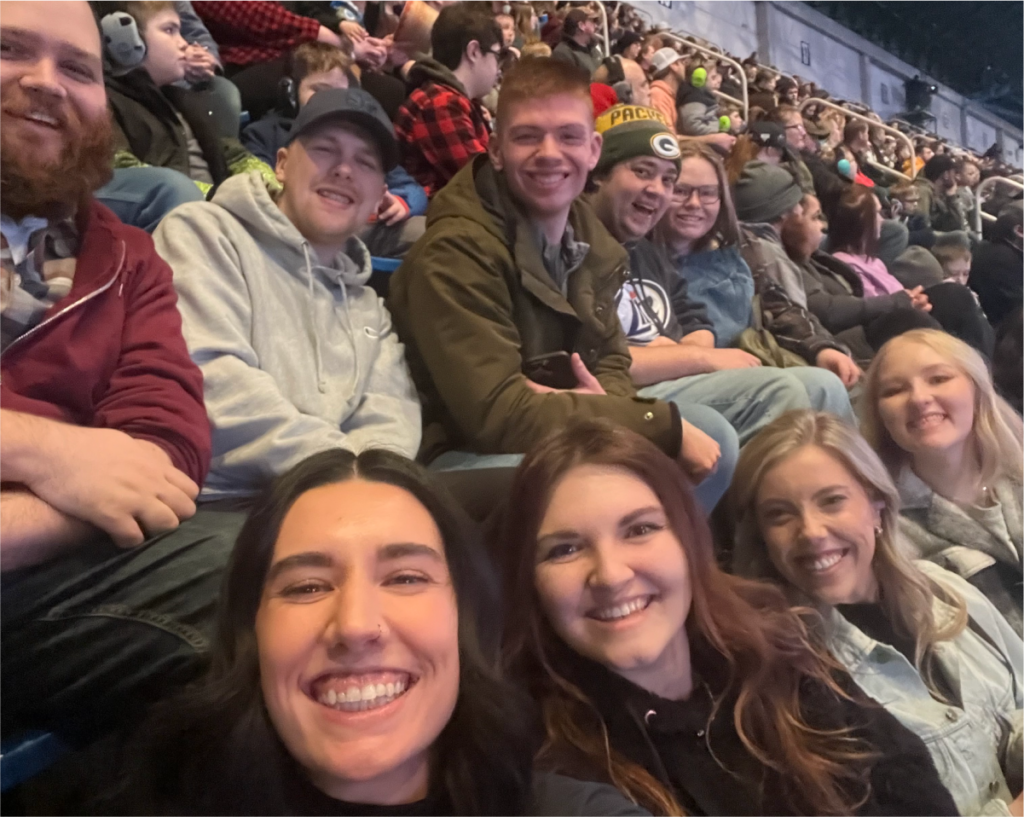 Since we had so much fun at the Fargo Force game, we decided to keep the fun going at Monster Jam! Enjoy some photos from us watching our favorite truck… GRAVE DIGGER!
Creative Feature: Giving Hearts Day!
This month's creative feature is a recent campaign we did for Hope Inc. on Giving Heart's Day. Take it away, Bri!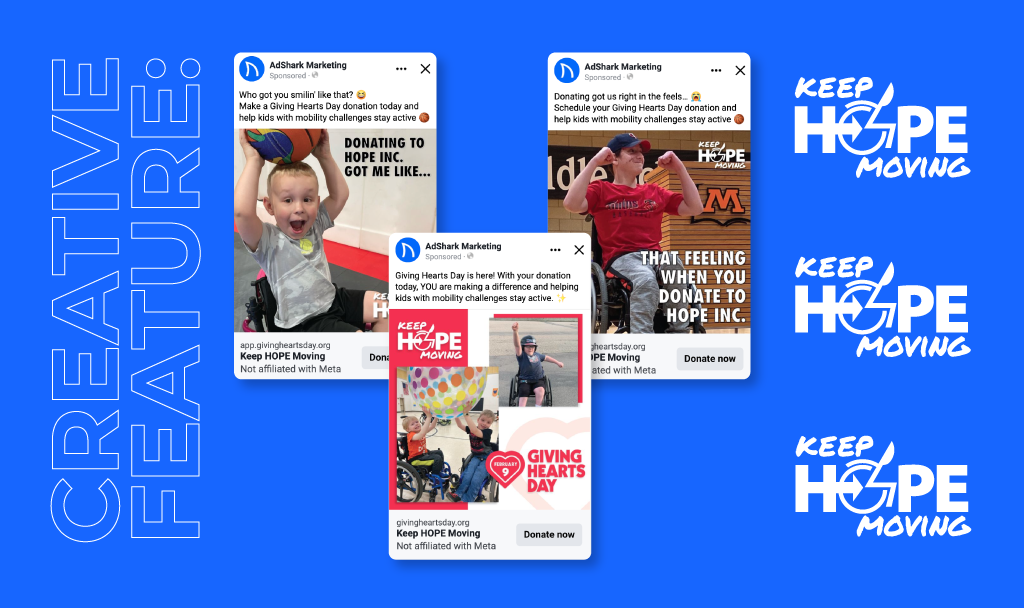 "We had the pleasure of working with Hope Inc. on their 2023 Giving Hearts Day campaign and really got to think outside the box creatively in how to best raise awareness for them and encourage donations.

Along with producing two videos, we developed a custom logo/ tag line – Keep Hope Moving. When it came to the primary ads for this campaign – we chose to create custom memes with the goal to showcase some of the kids involved with the organization and hopefully tug at the heart strings too. 🙂

Memes say a lot with just a picture and a few short words and are a fun, clever way to communicate to an audience. With an event like Giving Hearts Day, which is all about highlighting local businesses and encouraging people to donate, it was important for the Hope Inc ads to be playful, yet informative and I'm proud of our team for doing just that!"

Bri Lee, Senior Creative Designer
Thanks, Bri!
The Shark Wave Channel for February 2023
With blizzards and Winter weather here to kick off March, be sure to heat things up with a fire playlist! Here's the #SharkWave playlist for February 2023:
Thank you for reading this month's #SharkSwim recap! Remember to give us a follow on Instagram, Facebook, LinkedIn, and Twitter and come back next month for more celebrations, stories, company events, and more!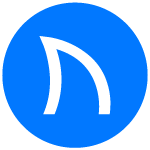 Ready to grow FASTER? Let's Talk!
Interested in having us help you grow?