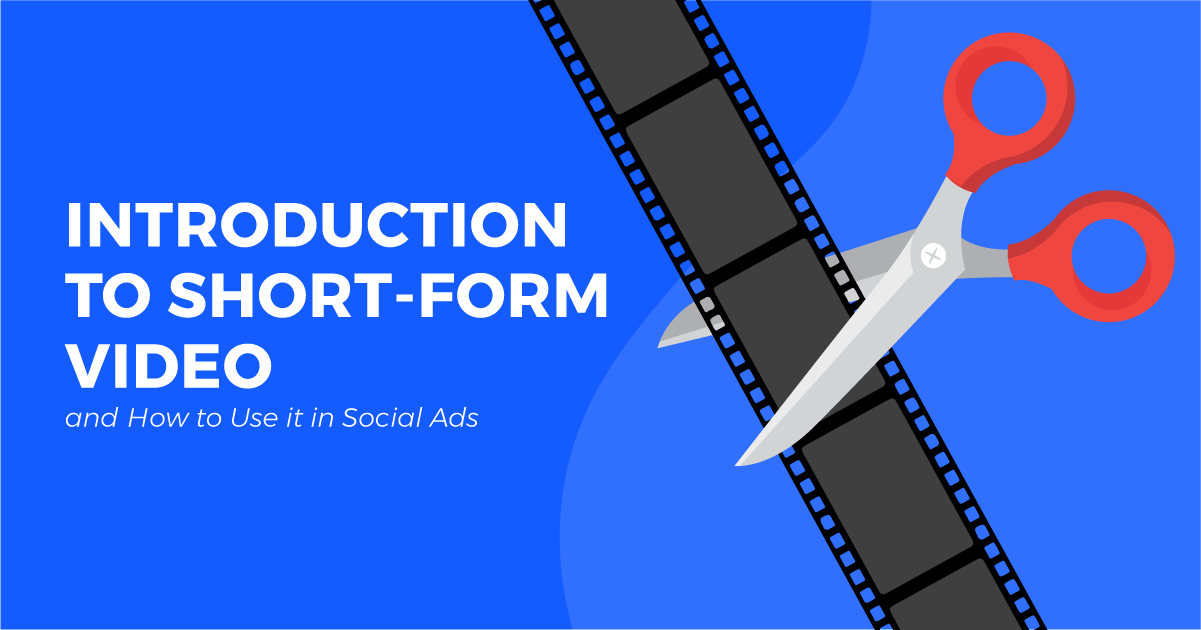 Introduction to Short-Form Video and How to Use it in Social Ads
2023: the year of short-form video. As the greater population of social media users continues to burn time on TikTok, Instagram Reels, and YouTube Shorts, savvy advertisers are adjusting their social strategy. Have you?
Here's what we know:
In 2022, the average time spent on TikTok was 45.8 minutes per day (source)
2.5 billion people will engage with Instagram Reels in 2023 (source)
1.5 billion monthly logged-in users accessed YouTube Shorts last year (source)
Short-form videos hold particular weight for commercial purposes because they feel more organic & authentic in nature. Whether this video style is used for product explainers, company endorsements, or client testimonials, they are continuing to lead to higher engagement rates for businesses.
So, how can you start using these videos in your advertising? We'll provide some guidance below, but first: let's break down what exactly a short-form video is.
What is Short-Form Video?
Truthfully, even internally at AdShark HQ we struggle with how to brand this style of video. Some in the office call it "TikTok-Style Video," some call it "Agile Video," and some say "Organic-Style Content." To summarize all of these, short-form video may be the easiest to use.
In short, short-form video refers to video content that is intended for platforms like TikTok, YouTube, Instagram, etc. and is 60 seconds or less. From an advertising standpoint, and for the purpose of this blog, we would redefine it to:
Video content that is styled to match organic trends on popular short-form platforms like TikTok, Instagram Reels, and YouTube Shorts.
This style of video content has certainly been on the rise over the past year or two. In fact, we've been a/b testing concepts on Meta and have continually found that engagement- and click-through-rates on short-form video ads outperform other ads. And we're not alone.
A Hubspot report identified that short-form ranks #1 for lead generation and engagement, and that marketers will have invested more in short-form video in 2022 than any other content format.
So, why should you jump aboard the short-form train? We'll address some of the advantages in the next section.
The Advantages of Short-Form Video on Advertising Platforms
Higher Engagement Rates – individuals are more likely to engage with videos that are short-form and appear organic in nature.
Storytelling Opportunity – no hiding behind high production value. In short-form video, the storytelling & scripting is of paramount importance.
Connecting with Creators – it can be a great way to establish brand partnerships with creators already making videos related to your industry, yearning to get your product in their hands.
Narrowing in on One Message – with longer-form content, you can more readily be inclined to dilute your ads with too many messages; short-form video encourages narrowing in on the single most important message.
Repurposing for Multiple Mediums – though this style is most attached to TikTok or Reels platforms, we've seen these ads do great on Facebook Feeds and several other mediums as well. Repurposing saves time and money.
Feels Authentic and Genuine – seeing real people engage with real products and stripping away the overproduced feel of traditional video helps your ad content feel more authentic and genuine.
Lower Cost & Easier to Iterate – no longer will you have to drop thousands of dollars on a video and hope it performs well. Rather, lean on videos that are easier to churn and come at a lower price point.
Examples of Short-Form Video Ad Content
Alright, we've been talking a lot about short-form video but still haven't shown you many examples. Let's change that.
Shown below are some recent examples of short-form video content that we've run as ads for our clients.
Best Practices for Using Short-Form Video in Your Ads
As you prepare to start producing short-form video to be used in your ads, we've compiled a few best practices below to assist.
Identify a Key Message for Your Ad:

Ensure your key message conveys a strong benefit
Ensure your key message highlights a problem and offers a solution
Ensure you only have one singular key message in your ad

You can test multiple messages by running multiple ads

Concept the Ad Before Filming:

Storyboard your ad, while keeping the key message at the forefront
Focus on the "why," not just the "what"
Test multiple concepts if time and resources are permitted
Consider whether you will use team members for the video, or if you should reach out to content creators to produce it

Develop Your Video Ad:

Focus on a strong hook (first 3 seconds)
Make the first 0.5 seconds eye-catching enough to 'stop the scroll'
Be clear with what you're selling
Show the product (or service) in action
Keep the video as short and to the point as possible
Consider switching shots frequently to retain engagement
Use text overlay to call out key points
Use captions (if applicable) for people watching without sound
Ensure the video looks native to the placement
Avoid overly salesy language

Prepare Your Ad to Run:

Choose a compelling thumbnail
Ensure your copy communicates the key message or complements the creative being used
Keep your ad copy short & sweet, and use active voice
Format video to fit best on its intended placement (i.e. vertical video for Story and Reels, square video for feed)
For easy editing, use a tool like CapCut which will help in editing it down in TikTok style

Monitor Results:

Monitor your engagement rates and make sure they're between 1 and 2%
Monitor your click-through rates and try to keep them above 1%
If results are not what you expected for, edit the ad or revise the concept entirely
If you follow these best practices in developing your short-form video, you'll be well on your way to making effective advertisements. These ads will perform strongly on several social media platforms including Facebook, Instagram, TikTok, and more.
---
If you're looking to grow your results and liven up your social media advertising in 2023, consider short-form video! This up-and-coming style is bound to engage your intended audience and help generate interest in your products and services. If you'd like to speak to our creative marketing team about how to best roll out a new digital ad strategy, contact us here. Otherwise, enjoy these tips and good luck as you get started! Thanks for reading.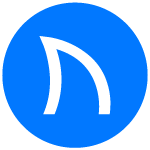 Ready to grow FASTER? Let's Talk!
Interested in having us help you grow?