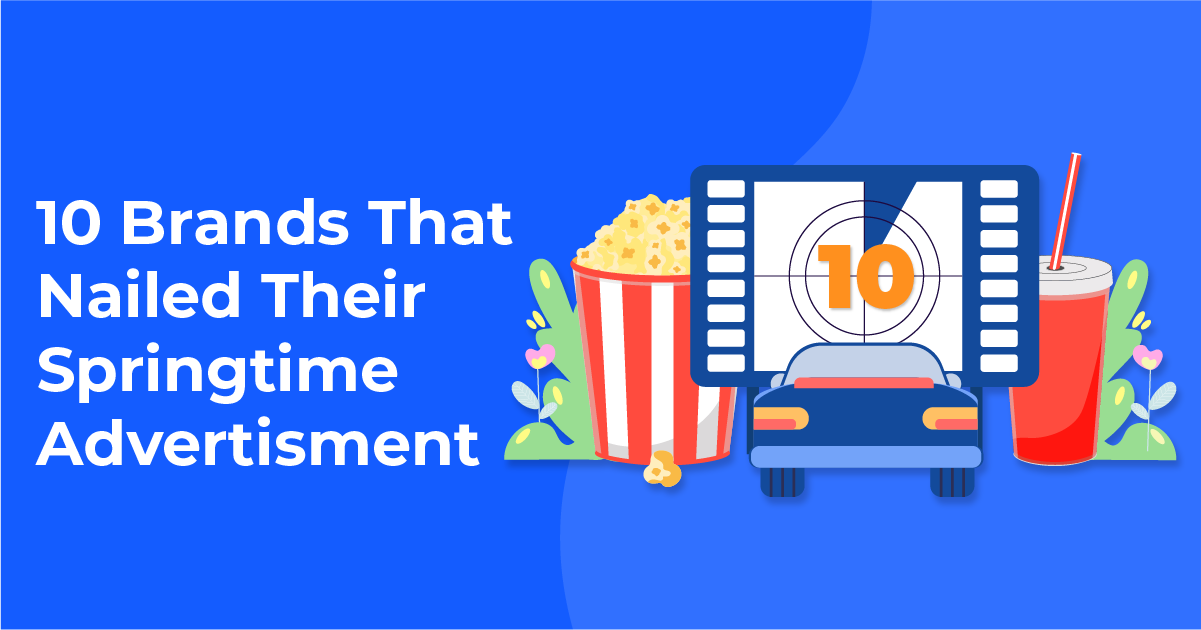 10 Brands That Nailed Their Springtime Advertising
Any year that involves a blizzard in April leaves us yearning for springtime weather. The spring is generally met with warmer weather, increased excitement, and increased consumer behavior. Savvy brands are ready to greet this season with new products, deals and discounts, and ads that capture our attention.
Whether you're looking for inspiration for your springtime promotion or if you'd simply like to warm your hearts with some colorful brand messages – we're glad you found this list.
Let's dive in and review 10 brands that totally nailed their springtime advertising!
#1: Rubicon Spring's "Fruity Fling" (2016)
Nothing screams SPRING like a bottle of spring water having an affair with some muscular fruits. Rubicon Spring is a flavored, sparkling spring water brand that packs a punch. We love how this ad infuses pops of color and humor, while also creating a desire to taste their refreshing beverage.
Most importantly: they deploy a storyline that is funny and catches your attention, but it doesn't distract you from understanding what their product is. Great work, Rubicon Spring team!
#2: Apple's "Quiet The Noise" (2023)
This new ad from Apple is used to highlight the 2x active noise-canceling power of the new AirPods Pro. What we love about this ad is that you're instantly brought into the sights, sounds, and hyperbolized chaos of a spring day in the city. Despite all of the happenings around our protagonist, they're able to swiftly jump back into their noise-canceled world.
Beyond the creative direction and storyline, which are always great with Apple, we also love the use of sound. Both the song choice, and the introduction to pops of sound throughout the city help bring a springtime feel to our hearts.
#3: Salem Cigarettes' "Springtime Puff" (1962)
You'd think Don Draper himself ideated this ad. I'll be honest, we included this ad simply for the nostalgic feel. Back in this era of advertising, it was all about simplicity. Minimal production, concise copywriting, and imagery intended to help you envision your place in the ad. And let me tell you, I need a cigarette.
Despite the black and white treatment on this ad, you can't help but be levitated into a springtime mood. From the playful animation of the text to the pops of blooming trees and music selection: spring of '62 is looking mighty fine.
#4: Reeses' "Spring is in the Air" (2018)
When I first saw this ad, I thought it could have been made in 1995 or 2023. When I dug a bit deeper, I realized this was a familiar trope that Reese's has been using since the early 2000's. Point proven. The Reese's Easter Bunny x Marvin Gaye collaboration is absolutely timeless.
Who needs heavy dialogue and a large payroll of actors? Reese's uses simple imagery, a clean single line of copy, and some good old chocolate & peanut butter lovemaking to make you crave this springtime treat.
#5: Old Navy's "Written by the Internet" (2022)
Perhaps it's simply a byproduct of growing up in the suburbs, but I can't help but think of Bermuda shorts and Old Navy when the springtime nears. Old Navy has always invested in springtime commercials, but for 2022's rendition: they crowdsourced ideas from the internet to include in their ad.
If I have any qualms with this ad, it's that I don't totally believe all of these ideas came from the internet. I wish they would have involved at least one really out there comment for me to believe it more. Still, it was a fun idea with good execution.
#6: H&M's "The Dance" (2018)
We love good choreography. In this 2018 ad, H&M hooks us with an abundance of movement and about midway through, I can't help but be watching for the outfits. Another subtle addition I love? The way that several dancers move in and out of the black boxes above and below the video.
It can be difficult to get new customers excited about a product line dropping. I think H&M made a great campaign that accomplishes just that – and even gives us a few celebrity appearances to look out for, as well.
#7: Coca-Cola's "Open Happiness" (2011)
The sights & sounds of spring are in full force in this 2011 ad from Coca-Cola. A colony of springtime critters come together to try to open a bottle of Coke they've stolen from an unsuspecting picnicer. I felt like I was watching a sequel to "A Bug's Life" that was all about drinking pop.
As the coke bottle finally opens and spills over the hillside, we're brought into the magic that is created when you do finally "open happiness." Awesome work, per usual, from the Coca-Cola creative team.
#8: Gucci's "Bloom" (2018)
You'd be hard-pressed to find a commercial that's more aesthetically-appealing than this one. In this spring advertisement, Gucci is looking to promote their "Bloom" fragrance, and does so through a series of garden and pond shots that promote the freshness and abundance of their new line.
It can be all too easy to fall into the cringe category when advertising perfumes or colognes. What we love about this is that it provides the colors, tones, and tunes to promote the blooming scent of their new fragrance without falling on old tropes.
#9: eBay's "Hello Spring Garden Party" (2016)
Springtime is synonymous with upgrades. Not only are we upgrading weather (and our corresponding mood), but many homeowners look for upgrades of patio furniture, home decor, and more.
eBay leverages that in this commercial by showing a spring garden party where the party host took advantage of 50% savings to upgrade their yard. It's simple but effective in communicating their message.
#10: MasterCard's "Priceless Baseball" (1997)
What's more wholesome than a father and son catching a baseball game? When I think back to some of my favorite ad campaigns from my childhood, the "there are some things money can't buy" ads from MasterCard. This springtime ad does a great job of setting the stage for some warm weather fun (and fond memories).
The storytelling and copywriting are top notch in this baseball ad. On a separate note: can you imagine getting two hot dogs, two popcorns, and two sodas for $18 at a ball game?
---
We hope these 10 springtime ads leave you feeling inspired and ready for warmer temps to arrive! As you prepare for your own company's spring & summer campaigns, feel free to reach out to our team. We'd be happy to chat through a recommended strategy for your brand, and discuss ways to grow your revenue and reach new customers. In the meantime, get outside and enjoy some sunny skies! Thank you for reading this blog.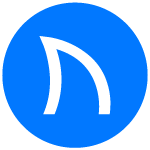 Ready to grow FASTER? Let's Talk!
Interested in having us help you grow?