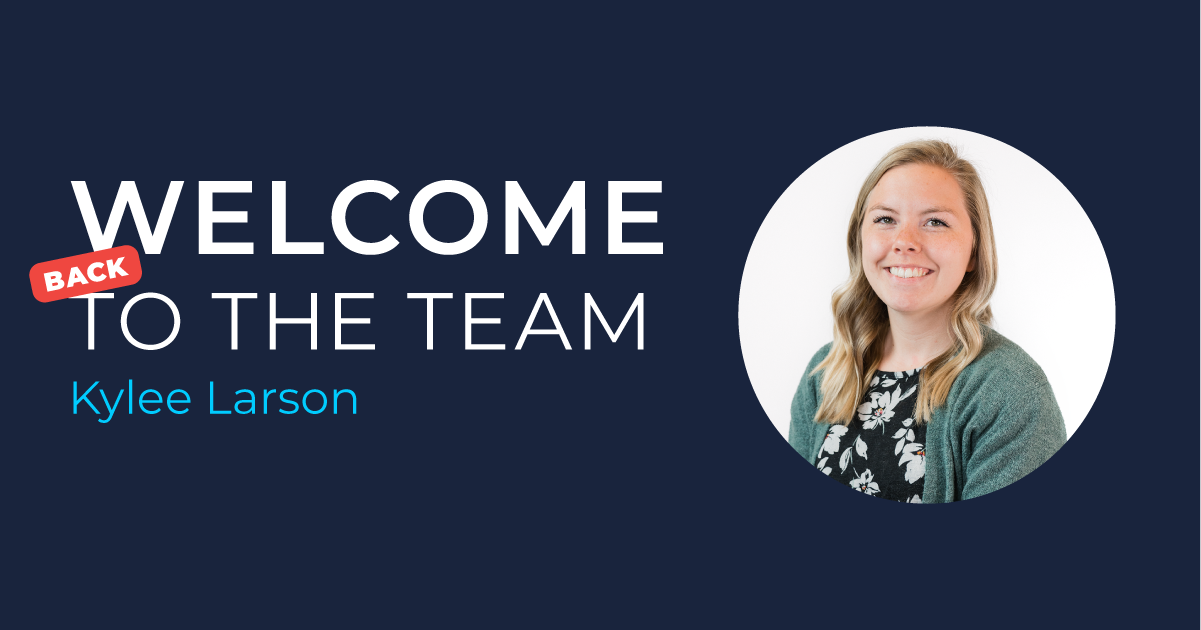 Welcome (Back), Kylee Larson!
If you've been following AdShark for the last few years, you may recognize this familiar face! Kylee Larson, former intern and future hall-of-famer, is back with the AdShark team. Kylee interned with us in the Summer of 2020, and has officially rejoined the team as a Digital Marketing Strategist.
We're beyond excited to have Kylee as a team member again, and sat down with her this week to ask some questions. To paraphrase Jay-Z, allow her to re-introduce herself…
---
Welcome back to the AdShark team! Catch us up on your life over the past two years since you were an AdShark intern.
Since being an intern at AdShark, I was a full time Digital Marketing Specialist at Red E.  On a personal side, I got engaged, my dog is healthier than ever (she lost over 20 pounds!), and I have traveled to Florida and Hawaii.
You have one sentence to describe yourself… GO!
 I am witty, I think I am yelling but just talking at normal volume (so I am told), and I tend to be more quiet until I get to know someone
Cool! Now let's see what you can tell us with a few more sentences. Tell us a little bit more about you.
 I grew up in Alexandria, MN and moved to Fargo in middle school. I enjoy eating cookies, I could eat a cookie at any time. I have 3 siblings, I am the youngest in my family. In my free time, I enjoy reading, jigsaw puzzles, and spending time with my family.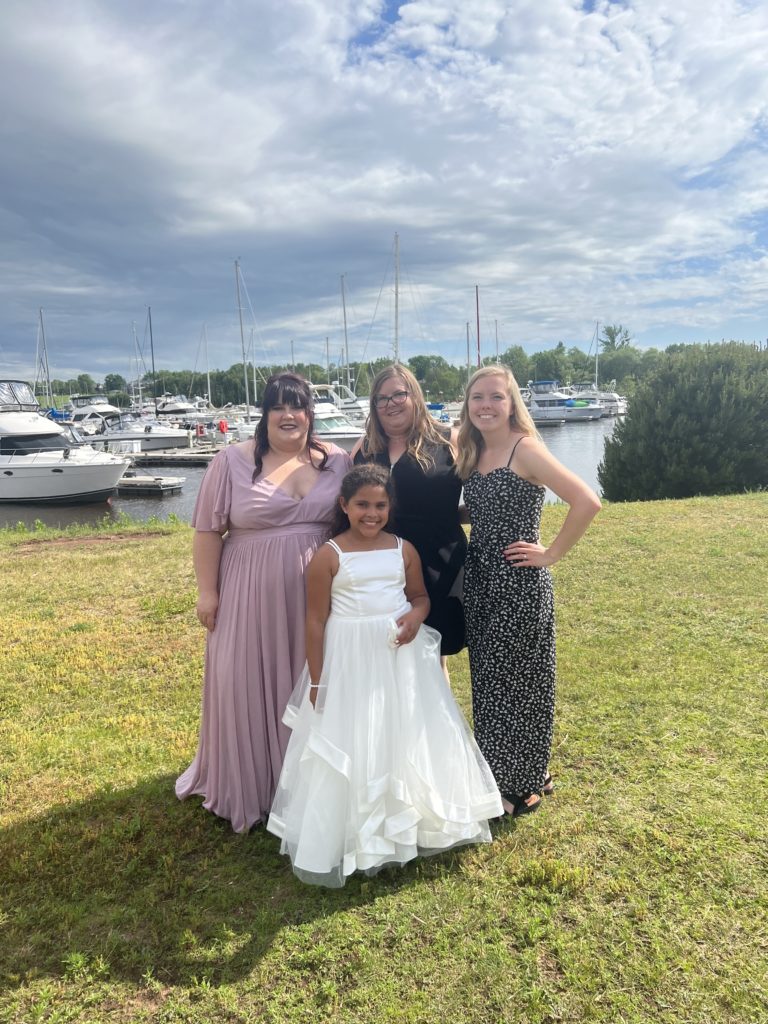 What drew you to coming back to AdShark? What are you most excited for?
AdShark is a solid company to work for. When I was an intern, I really enjoyed my time with AdShark. Considering I had a great experience as an intern, I wanted to be a part of the team again. I am most excited about improving my digital marketing skills and participating in various employee events.
What's your #1 goal for yourself in your first 90 days as a Digital Strategist?
A goal of mine is to apply my current digital marketing knowledge to client accounts and learn new digital marketing  strategies. The digital marketing world is ever changing and I am ready to be up to speed. (and hopefully in 90 days!)
Tell us about your time in college. Where did you go and what activities did you participate in?
I graduated from NDSU in December of 2020. I didn't participate in any activities while in college, just focused on working and graduating!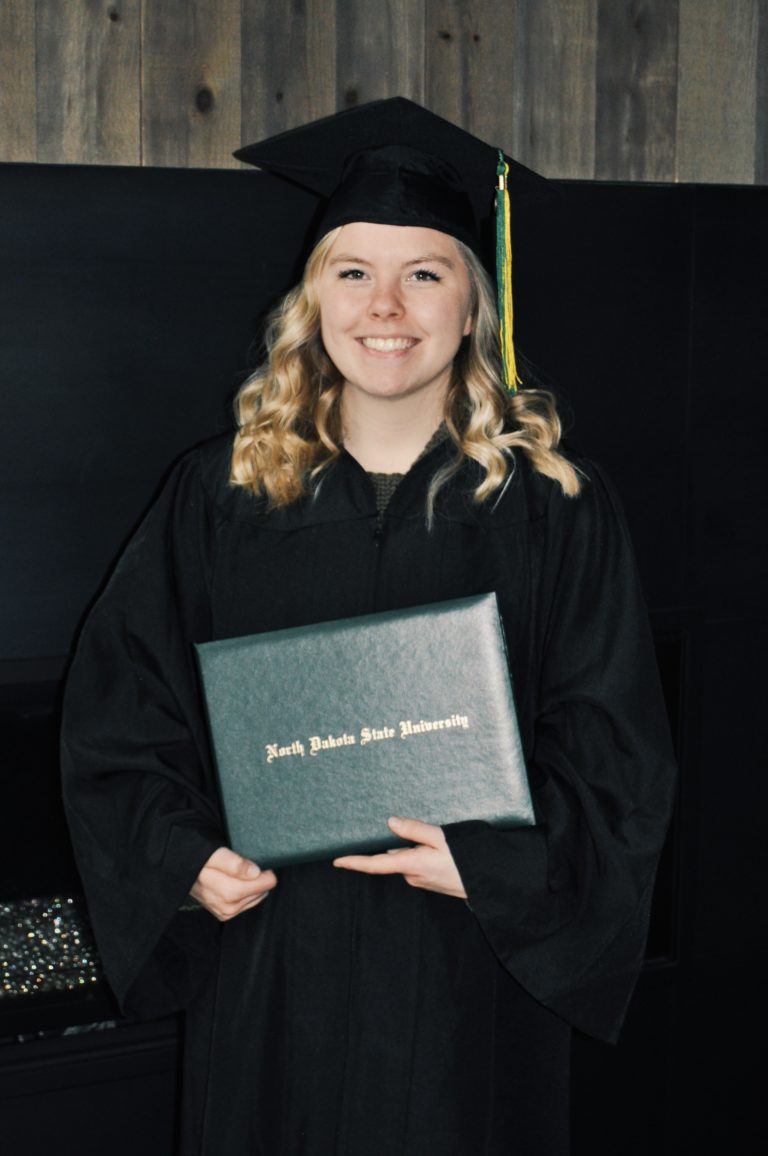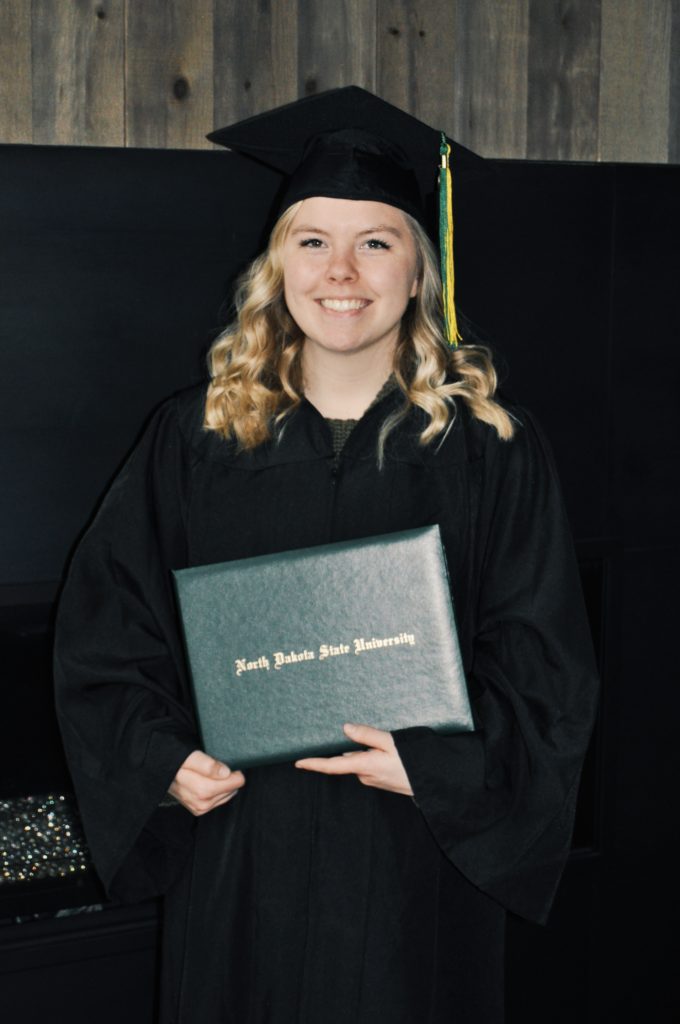 What category on Netflix are you most likely to scroll through to find a new show or movie?!
For a new show, I typically search through the trending or recently added, but I am guilty of finding a TV show I really like and just re-watching it multiple times… For movies, I am definitely a romantic comedy type of person.
Why did you decide to pursue a career in digital marketing?! What's the most exciting part of online advertising that nobody knows about until they do it?!
Being an intern at AdShark was the reason I wanted to pursue a career in digital marketing. The most exciting part about online advertising is implementing new ideas or changes to an account and it increases traffic at a lower cost, that is very rewarding! There are a lot of personal wins in my opinion.
What's your favorite summertime tradition?! Why?
My favorite summertime tradition is celebrating my birthday. Happens every July!
A genie shows up at your doorstep and grants you four wishes. You're all like 'hey man, aren't you only supposed to grant 3?' and he's like, 'do you want the wishes or not?' You nod your head. What four things do you tell the genie you wish for?
Make every vacation that I want to go on free
Have Fergie play at my wedding – just a few songs 🙂
A personal chef so I never have to cook again or think of what to make for dinner
A trillion dollars
Tell us your top 5 movies of all time, and why they're on the list.
Just Friends – it's a classic! I enjoy the story line and it never gets old.
13 Going on 30 – well, a – Bruce Banner, b – it's a unique movie and the ending is so wholesome!
Cinderella – it's my childhood favorite movie and the best princess movie.
The Notebook – I love reading Nicholas Sparks books and the movies are almost as good! Again, I can't turn down a great story and a wholesome ending, even if it is incredibly sad.
About Time – it's about a man that goes into a closet and can time travel, so every time he makes a mistake, he goes to his closet to fix it. I don't want to give any spoilers, but I like it for how different it is!
And, of course, what's your favorite type of shark?!
Hammerheads
---
If you want to wish Kylee a warm welcome, send an email to kylee@adsharkmarketing.com! She'll be knee-deep in training sessions the next couple of weeks, but we're so excited to introduce her to our clients soon. Welcome back, Kylee!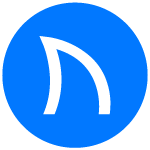 Ready to grow FASTER? Let's Talk!
Interested in having us help you grow?