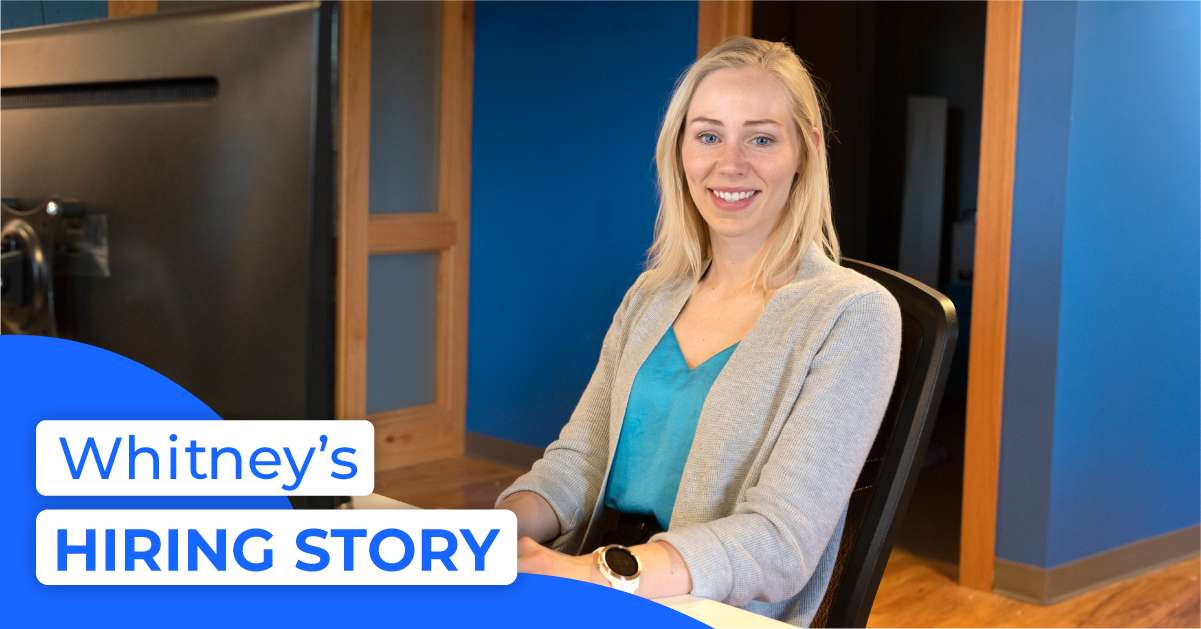 Shark Tales: Whitney Jensen's Hiring Story
Whitney is, in many ways, the lifeblood of the AdShark team. Her days are spent facilitating client meetings, developing digital marketing strategies, helping her team members work through situations that arise within their accounts, and (occasionally) bringing us baked goods and treats to boost morale. She's been with the AdShark team for about three years and has helped us grow into the company you know and love today. It's only right that we share her AdShark story in this week's version of Shark Tales.
Whitney grew up in Cleveland, ND where she alone made up over 1% of the city's population. The town may have had less than 100 people during Whitney's growing up, but she kept herself occupied between working at her mom's café and shenanigans with her sister. She graduated high school and moved up to the Fargo-Moorhead area to attend MSUM. There, she was involved in their collegiate DECA chapter and during her junior year she started interning with RealTruck, which was her first experience in the wonderful world of digital marketing.
For those that know Whitney, it may not be a surprise to learn that she climbed the ranks pretty quickly. She went from an intern to managing the digital marketing team within her ~4 years at the company. Fate eventually landed her at AdShark, a business that she wrote about in her executive mentorship program at MSUM (true story!). We're certainly lucky to have her cool, calm, and collected demeanor represented on the leadership team at AdShark. To continue telling her story, we thought you ought to hear directly from Whitney about her career experience.
---
Q: How did you first find out about AdShark and what was your initial impression?
I learned about AdShark from a coworker while working at RealTruck. He described AdShark as having a relaxed and fun culture, that was still focused on performance. He also noted he felt they were some of the best online marketers in the area. This was very intriguing to me. As a young professional trying to grow my career, how could I not be interested in working with the best?!?
Although AdShark sounded like a great company, I enjoyed my team at RealTruck and stayed for a few more years before deciding to apply at AdShark. When I finally decided to apply, I felt nervous because RealTruck was my first "real" job and the only experience I had with online marketing at the time. I felt a sense of loyalty because they had helped me tremendously in launching my career but I knew that I had to do what was best for me. It was hard to say goodbye but well worth the professional and personal growth I've experienced at AdShark.
Shout out to my friend Hanna for encouraging me to take the leap. Boy did it pay off!
Q: Describe what your experience was like getting hired at AdShark. What drew you to accept the offer?
After deciding I was ready for my new adventure, I dusted off my resume and sent it off to Rick and Sean. I put all my eggs in one basket and didn't apply anywhere else. I had heard so many positive things and wanted to see for myself what it was all about.
During my interview, it was clear Rick and Sean genuinely enjoyed online marketing and helping businesses grow. I felt right at home and left the interview feeling excited for what might come next.
Q: Since you've been hired, how have you grown professionally and personally?
AdShark was my first experience working at an agency. Being exposed to many different industries and advertising strategies has certainly accelerated my professional growth. I find myself learning faster because there are so many case studies to learn from! We are constantly testing new tactics and can gather insights across a wide variety of campaigns. Not only that, but I am surrounded by a group of individuals who are equally passionate about online marketing and get to learn from them too!
Q: Talk about your favorite memory from your time at AdShark. What made it so special?
It's really hard to pick just one (and no, I'm not just saying that). It seems like we are constantly doing fun team activities. I will say I do really enjoy our annual company meetings. There is something exciting about hearing Rick and Sean speak about the future of AdShark. It makes me think where AdShark is going to be in 10 years and how my role is going to fit into that. I'm excited for that growth and to help the members on my team grow with the company as well.
Q: What's the ONE piece of advice that you'd give somebody who is considering working for AdShark?
I'm going to cheat a tiny bit and give you 1.5 pieces of advice.
Don't worry about what your experience looks like on paper. Just apply! We have a great group of hardworking and fun individuals. Having the right degree and experience is only part of the equation at AdShark. Don't hold back just because you don't check all of the boxes. If you're passionate about helping businesses grow, you're going to fit right in!
Additionally, one of the great things about online marketing is that your length of time in an industry or prior education are NOT the biggest factors in how far you can go in your career. I find that the biggest contributor to someone's success is simply how much work they put into it. Digital marketing is always changing so everyone has to constantly learn new approaches and this helps to level the playing field for new employees. To be a successful Digital Marketing Strategist at AdShark, you don't need a special degree and you don't need to work here for 5+ years before you can grow. Focus on your own growth and try to learn everything you can as fast as you can (regardless of your education or background). That's the key!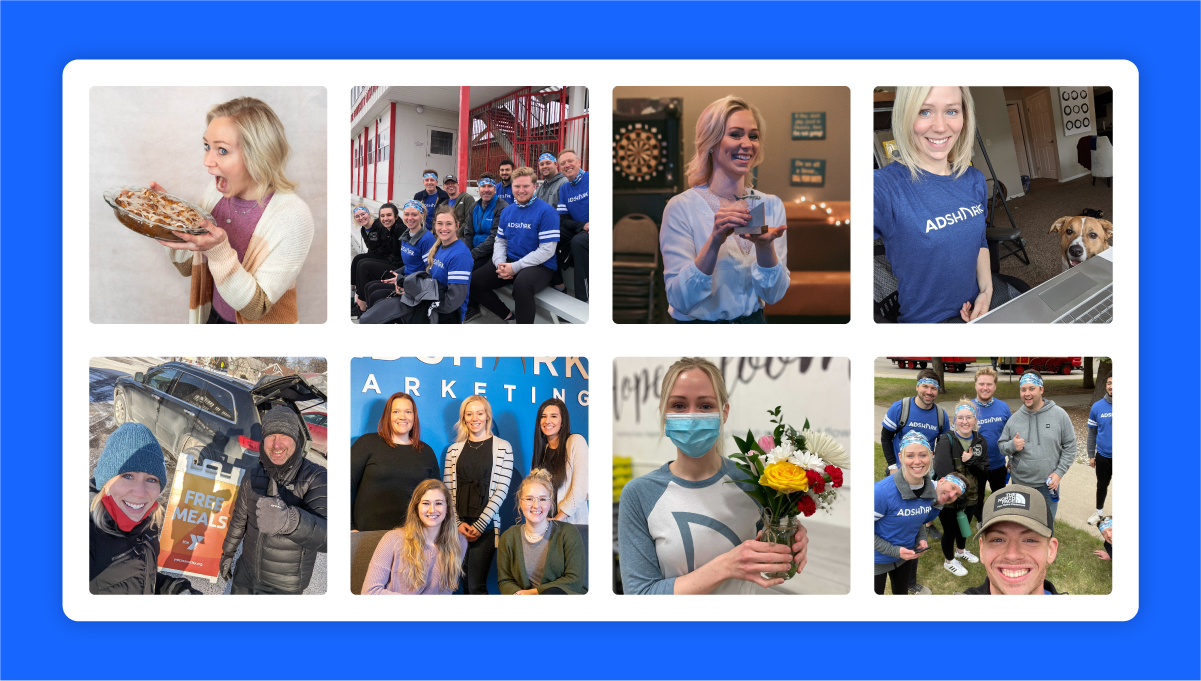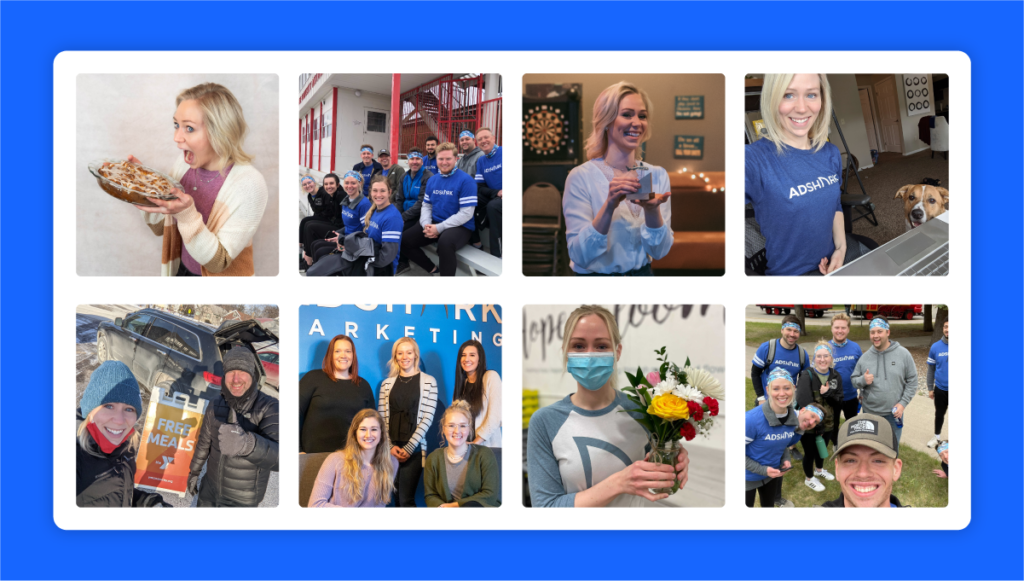 ---
Want to work with Whitney?
She's pretty awesome, so we'd understand why! Whitney is currently hiring to fill more spots on her team and would love to have you consider joining! Visit our Careers Page to check out current opportunities, or feel free to just submit a resume and we may be able to create a unique role just for you. We'd be excited to have you become a Shark!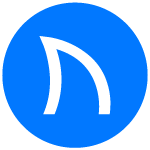 Ready to grow FASTER? Let's Talk!
Interested in having us help you grow?