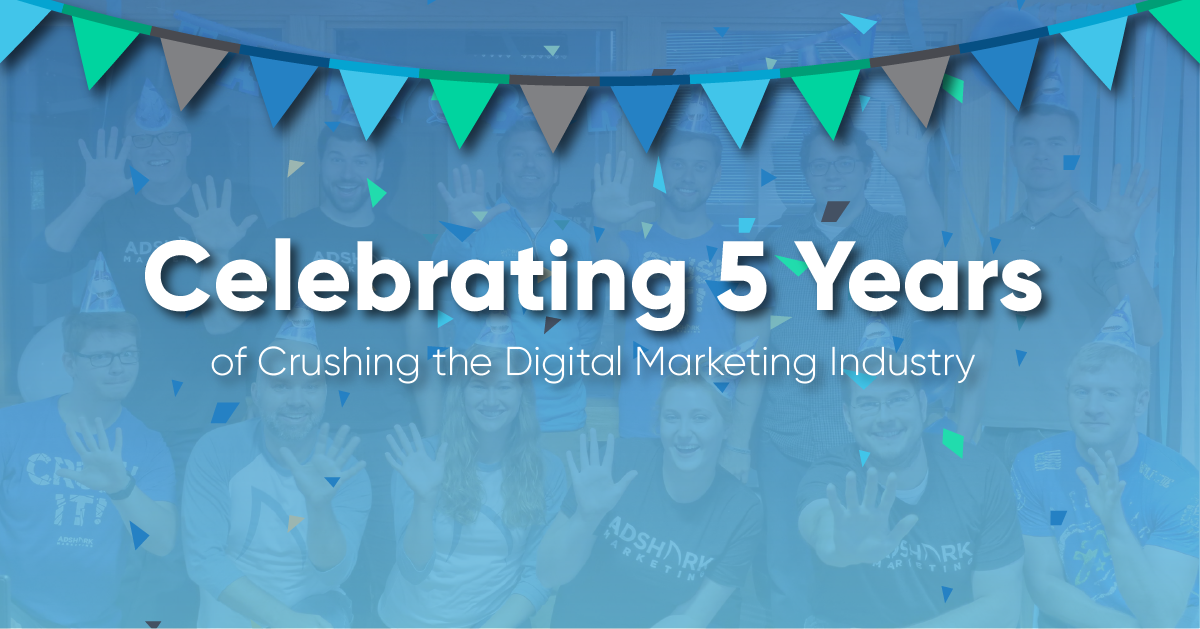 How We Got Here Today
AdShark is officially 5 years old! We're taking a look back at some of our company history and how AdShark got to where it is today.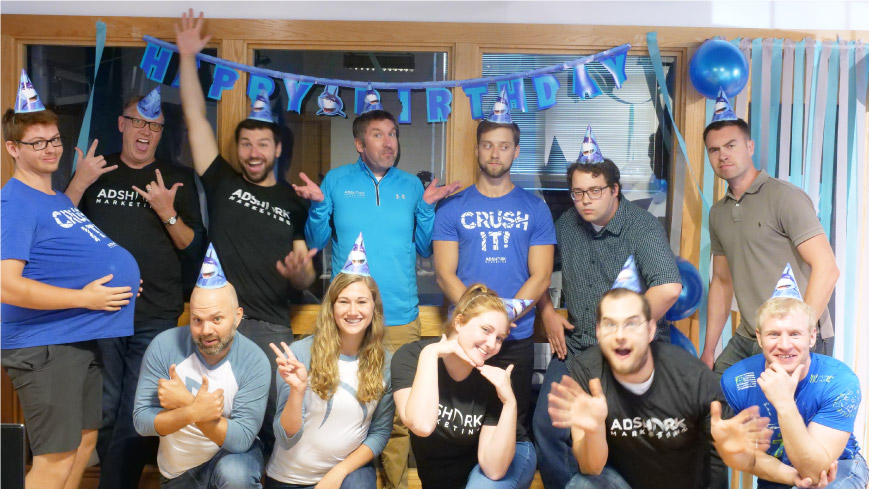 It all started with a simple Google search. Rick Berg, a young upstart entrepreneur with dreams of creating a business model focused entirely on client success and measurable ROI, was conducting a cursory Google search looking for local companies focusing on digital marketing. Sitting right on top of the Google Search page, was Sean Maki. A local college kid who at a young age started the company Fargo Web Strategy.
Rick was immediately impressed by the self-taught digital entrepreneur and instinctively reached out to see what the kid was all about. After several meetings, Rick and Sean realized two things:
They both shared the same dream of creating a company that delivers revenue based results.

If they combined their efforts, they would make one hell of an agency.
Three days later they merged their two businesses together and a new company was born. AdShark Marketing.
Within their first month, Rick and Sean found early success with their first client Heat Transfer Warehouse. Within the same month, AdShark became the first certified Google Partner in ND. Over the next couple of years, AdShark would add the additional services of conversion rate optimization, web design, web development, paid social, graphic design and copywriting.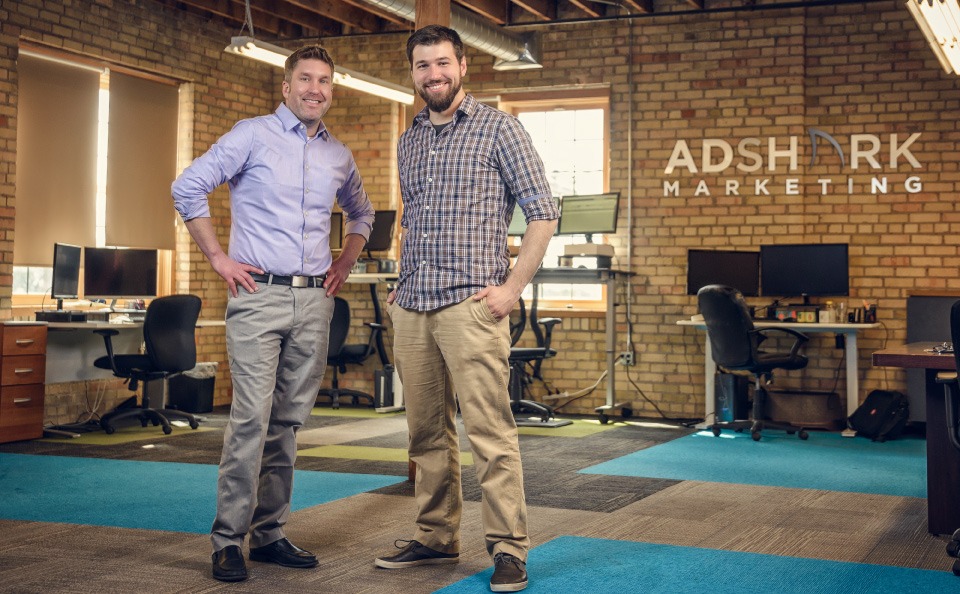 Keeping the Pedal to the Metal
Since merging in August of 2013; AdShark has grown to more than 60 clients, generated $39.2 million dollars of online sales, and generated over 30,000 leads for their clients. We've added four new team members in this year alone, bringing the total number of AdSharks to eleven full-time employees and two interns. We're always looking to add valuable team members to contribute to the future success of the company, and we're hoping to have a full team of 20 employees by the end of 2019.
Continuing Success In 2018
In June of 2018, Heat Transfer Warehouse was featured in the annual Google Economic Report for displaying "hyperbolic growth." As an added benefit of being featured in the Google Economic Report, each company had the opportunity to attend a conference at the Google Headquarters in Mountain View, California. Rick Berg was invited to this conference by his longtime friend Kirk Anton, the founder of Heat Transfer Warehouse.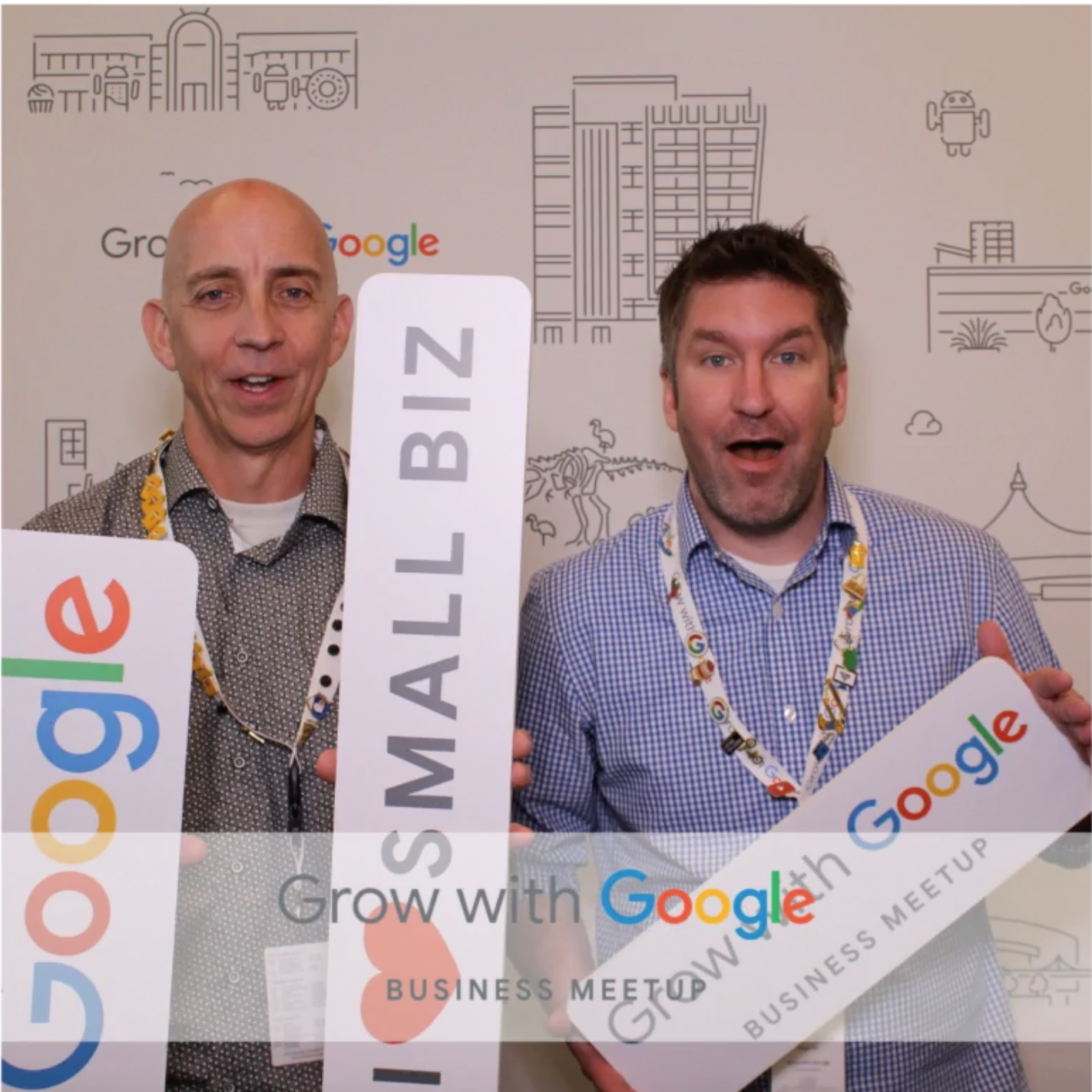 AdShark has come quite a long way in five short years. Our small company has transformed from a startup to a standout marketing agency in the F-M area. With so much success in our first five years, we're excited to see where AdShark will be in the next five, ten, or even fifty years.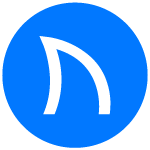 Ready to grow FASTER? Let's Talk!
Interested in having us help you grow?