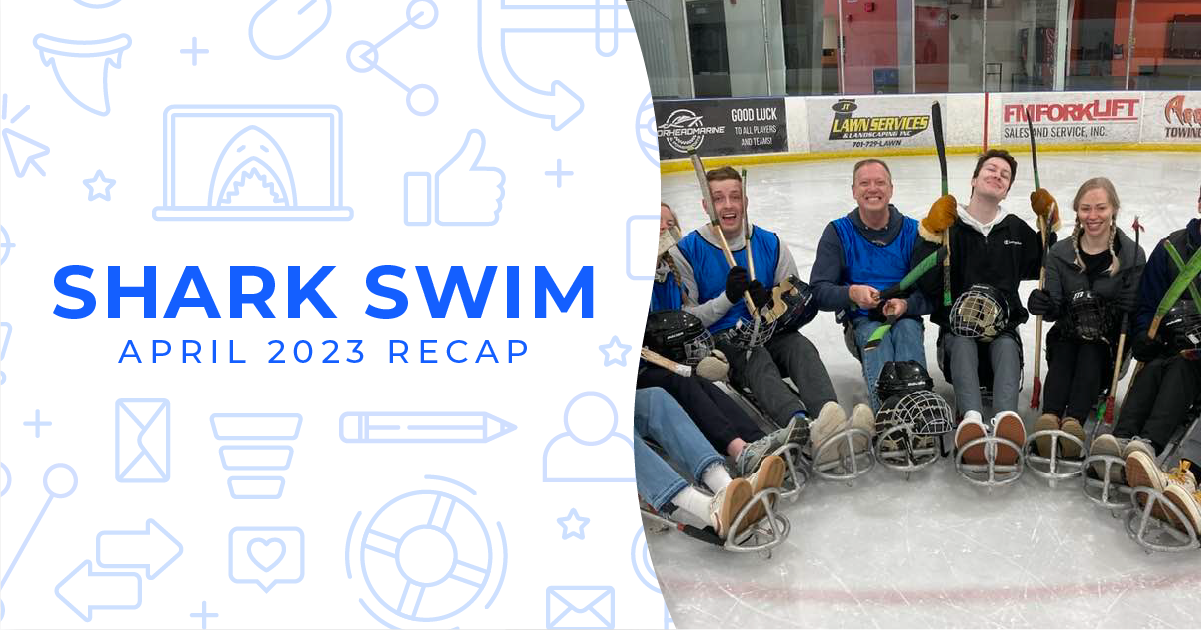 #SharkSwim: April 2023 Recap
Are you ready to sink your teeth into some more news about the AdShark team (and some classic shark puns)? Welcome back to another #SharkSwim monthly recap, where we look back at last month's celebrations, company events, and more!
Birthdays & Anniversaries!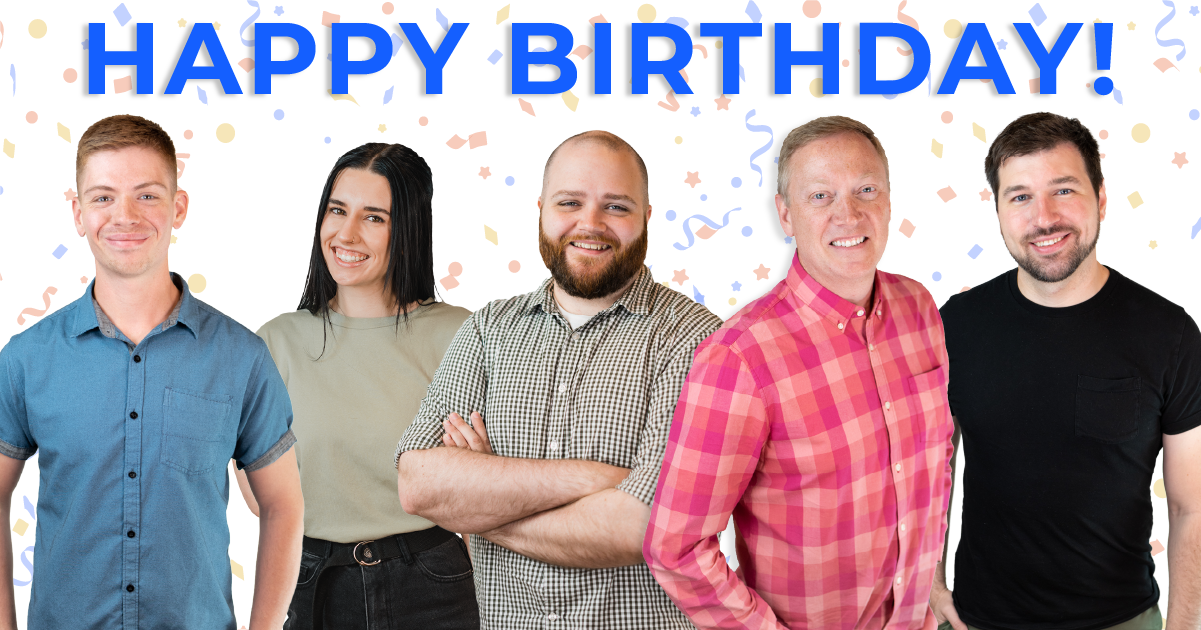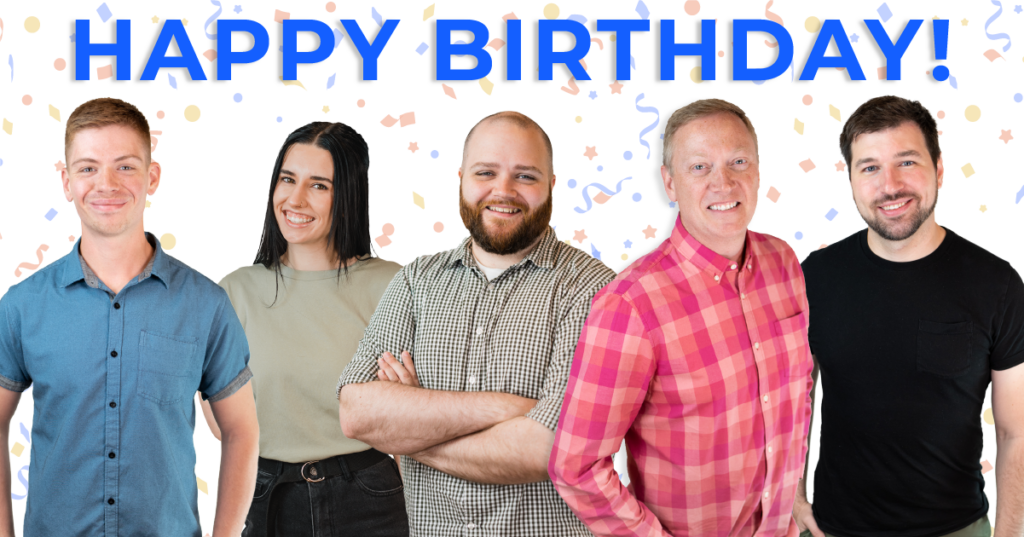 One thing is for sure, it was a great month if you're a balloon seller. The AdShark team celebrated not one, not two, but FIVE birthdays this April! Nick Due, Sam Carver, Robb Vedvick, Chris Jensen, and Sean Maki all turned another year older this year, giving us 5 separate occasions to sing the birthday song. Happy birthday to 29% of the team!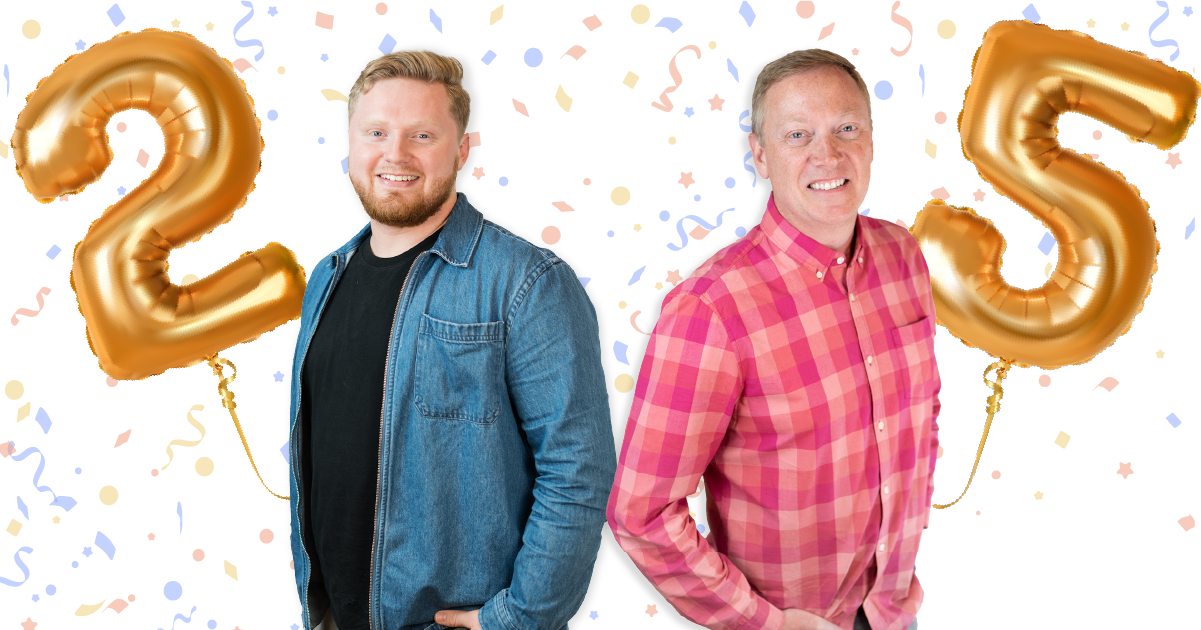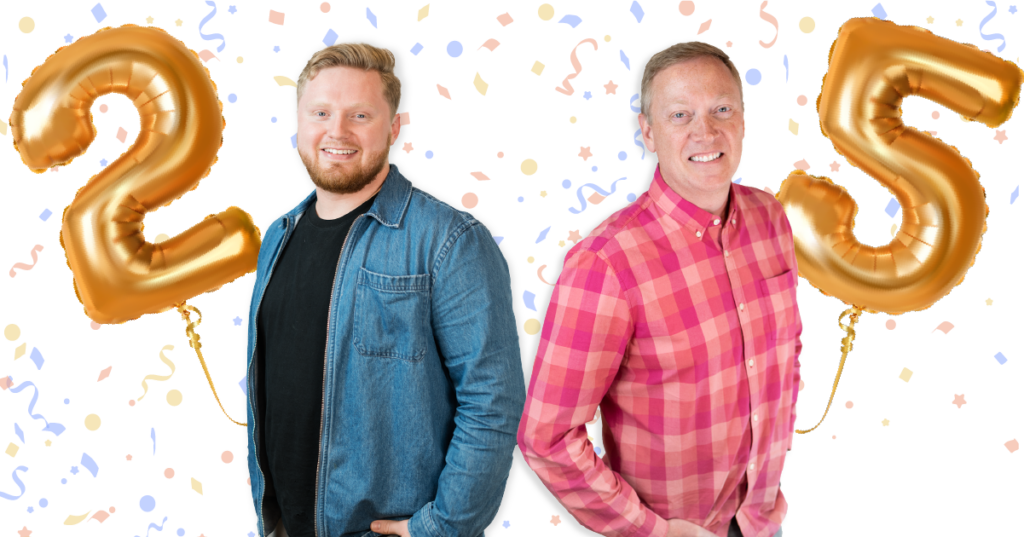 Also this month, we got to celebrate Chris Jensen's 5th Sharkiversary. Just in case you're wondering, yes, he got two balloons this month. We're lucky to have you, Chris! Just a few days later, we also celebrated the second Sharkiversary of yours truly, Justin Monroe! 
Sled Hockey Tournament!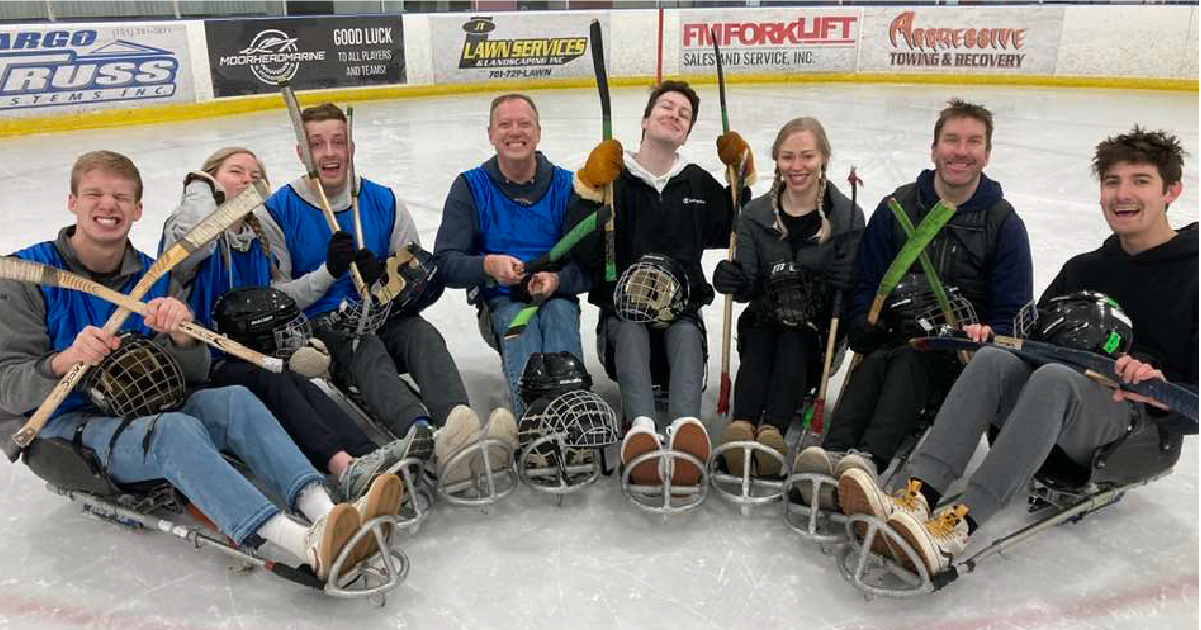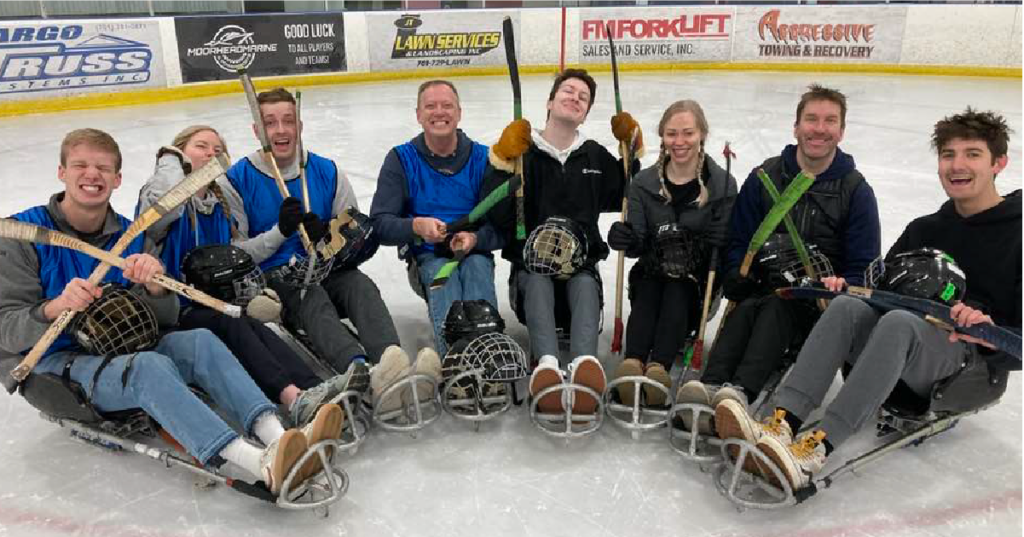 When it comes to sled hockey, the AdShark team sure knows how to play with fin-esse!
This April, we played in the Hope, Inc. Sled Hockey Tournament for the third year in a row! Even though we're never the best sled hockey team in the tournament, we had a wonderful time supporting this incredible organization. To learn more about Hope, Inc. or to get involved in their mission, visit their website.
Game Night!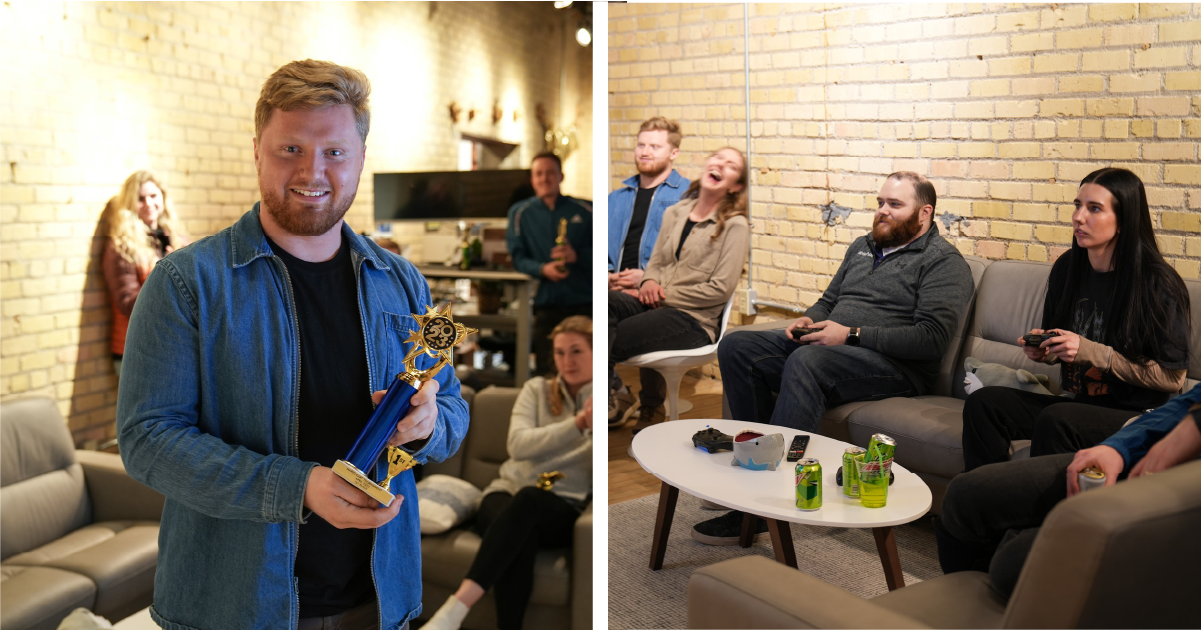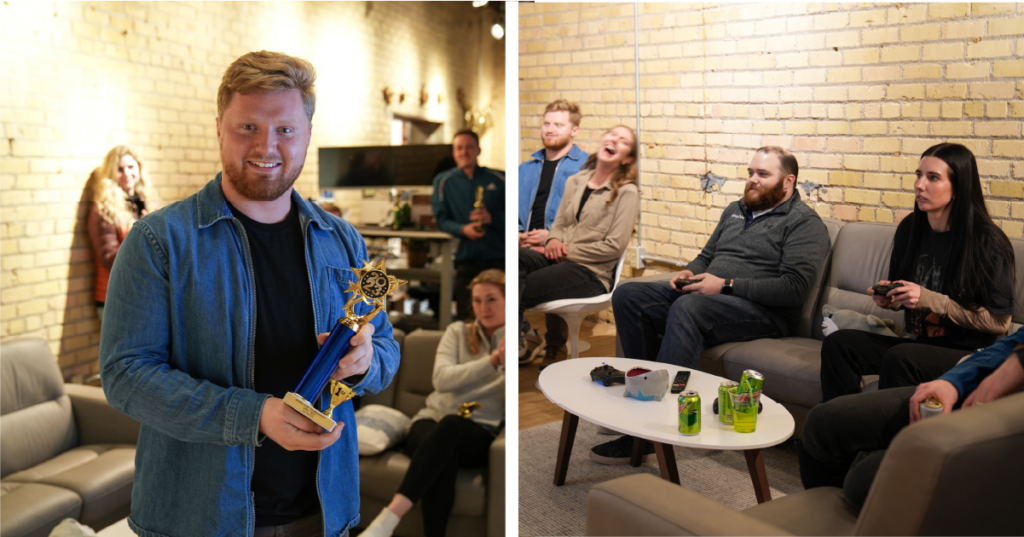 Some say that a shark gamer can smell a win from a mile away… well, maybe some can!
In our second annual video game tournament, many tried, but only a few prevailed as champions. In the Rocket League tournament, Gavin & Jack emerged victorious. As for the Mario Kart bracket, I took home the gold once again! If anyone thinks they can take us on, please attend next year's event!
Staff Retreat!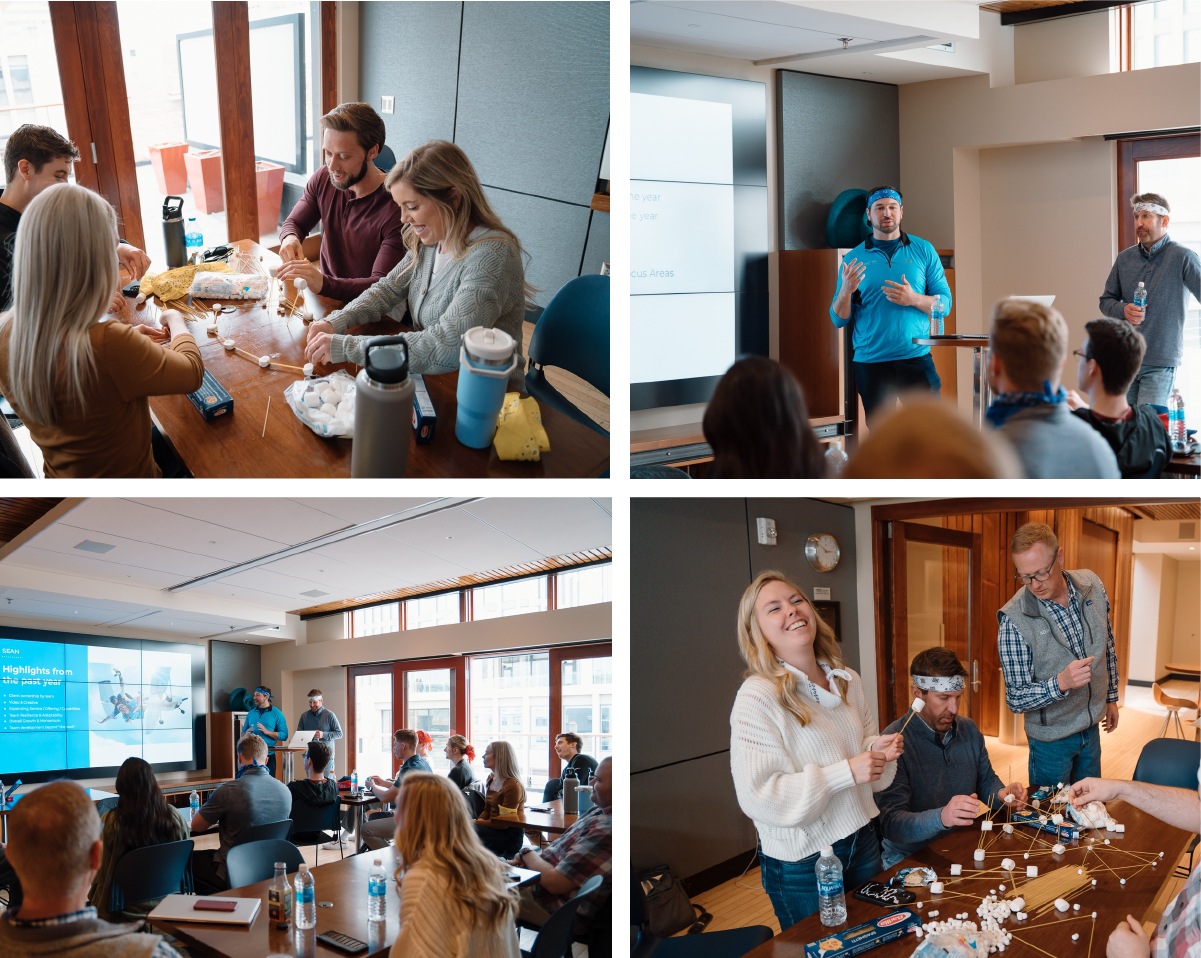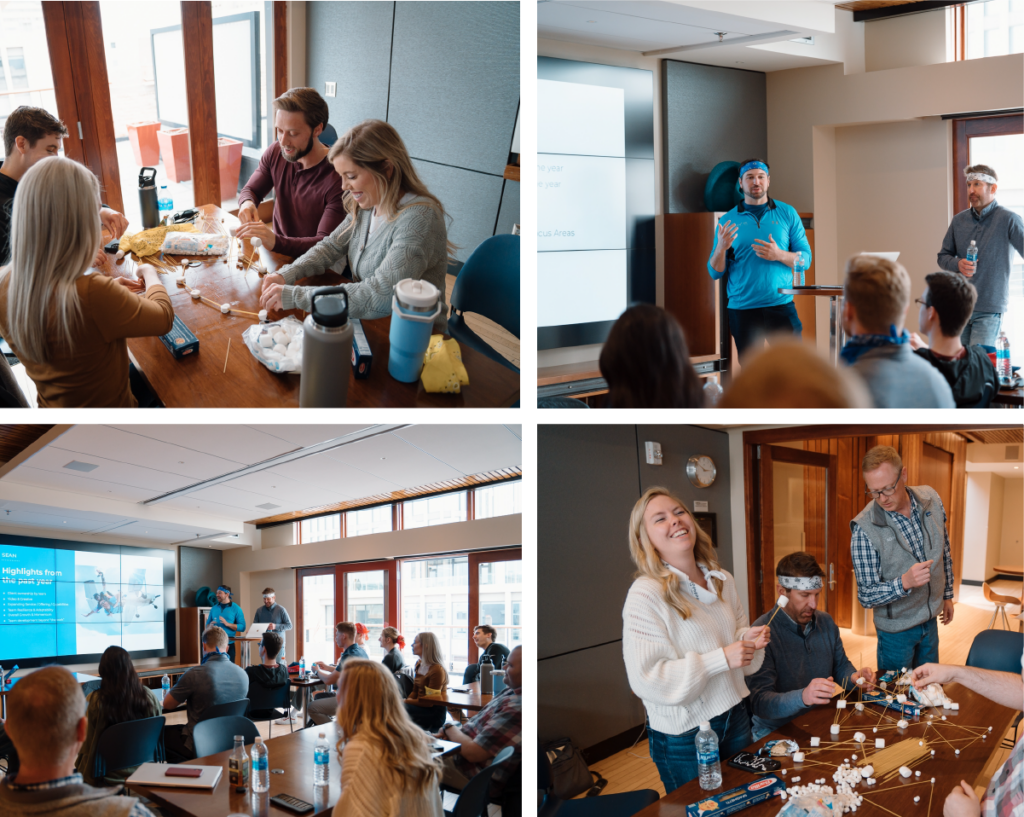 Capping off April, the AdShark team shut down the office for the afternoon take take part in an all-staff retreat. The day was filled with company updates, goal setting, planning, spaghetti tower building, and TikTok filming – all of which are equally important elements for building a successful company! Special thanks to the Kilbourne Group for welcoming us to your Elevate space!
Creative Feature: Visit Minot
This month's creative feature is for a recent campaign the AdShark team made for Visit Minot. Take it away, Bri!
Advertising is one of the most important factors which help the tourism industry generate tourists – locally, nationally, and internationally. When tasked with creating ads for Visit Minot, something we had to take into account is that tourism is not a product. It's intangible, so instead of a physical object or singular experience, we are promoting the destination as a whole and all it has to offer. 

With this in mind, it was really important that we highlighted aspects of Minot that people who have and haven't visited would be able to see, get excited about, and ultimately add it to their list of places to visit (or re-visit). This included using strong images and animated gifs of the city, culture, heritage, activities, arts, dining, and more.  They each provide a snapshot of what Minot has to do and I love how simple, yet effective these ads are in communicating that to the viewer.

Bri Lee, Senior Creative Designer
Thanks, Bri!
The Shark Wave Channel for April 2023
Thank you for reading this month's #SharkSwim recap! Remember to give us a follow on Instagram, Facebook, LinkedIn, and Twitter and come back next month for more celebrations, stories, company events, and more!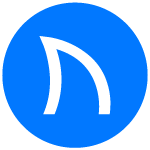 Ready to grow FASTER? Let's Talk!
Interested in having us help you grow?