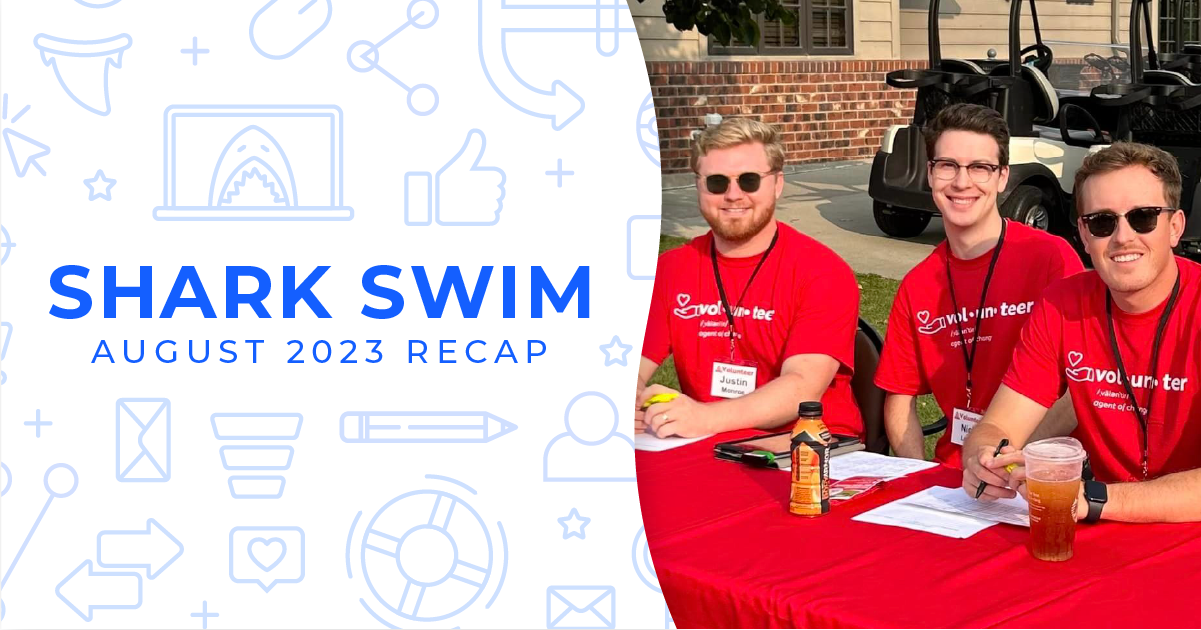 #SharkSwim: August 2023 Recap
Summer may be coming to a screeching halt, but the fun keeps going here at AdShark. We had a big month of anniversaries, company events, volunteering, celebrations, and so much more! Let's dive in!
Anniversaries!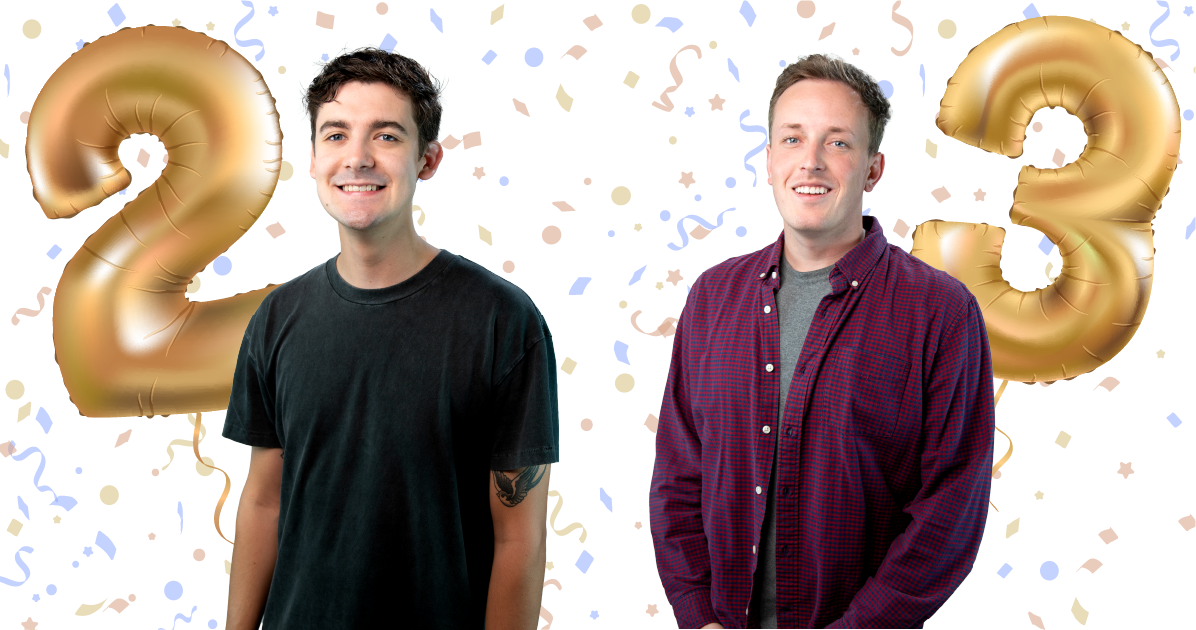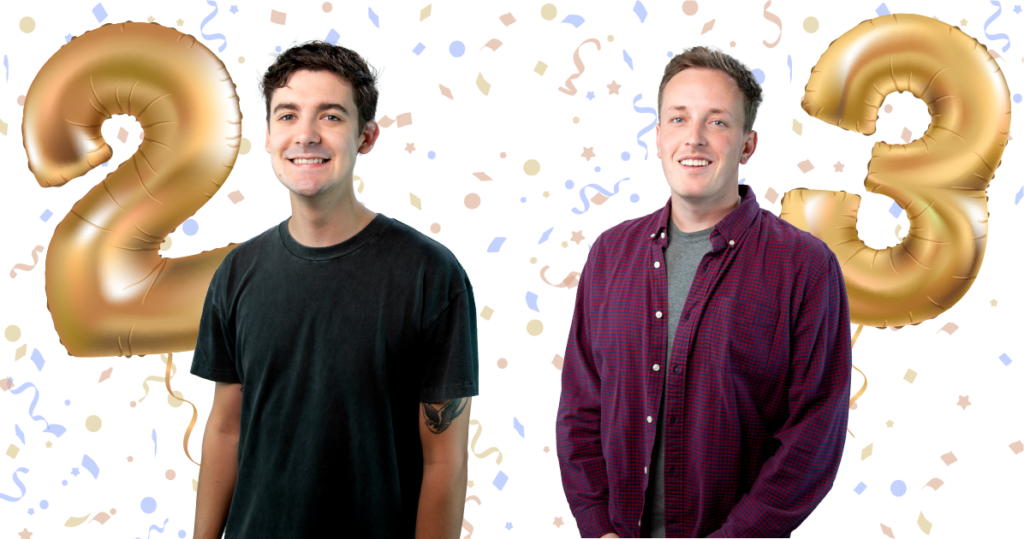 This month, we celebrated TWO anniversaries on the AdShark team. First, we celebrated Digital Marketing Strategist II Gavin Longthorne's second anniversary on the team. Since Gavin started in August of 2021, he's made a massive impact on our team by driving creative strategy, achieving huge results for his clients, and by making our office a fun, collaborative space. Thank you for all you do, Gavin!
Later on in the month, we also got to celebrate Director of Operations Jack Yakowicz's third anniversary on the team. To be honest, I had to look up what his actual job title was because Jack does so many things for our company. From business development, team training, and operations to his efforts to make AdShark the best place to work for young professionals, Jack is a one-of-a-kind guy. Thank you for being you, Jack!
10 Years of AdShark!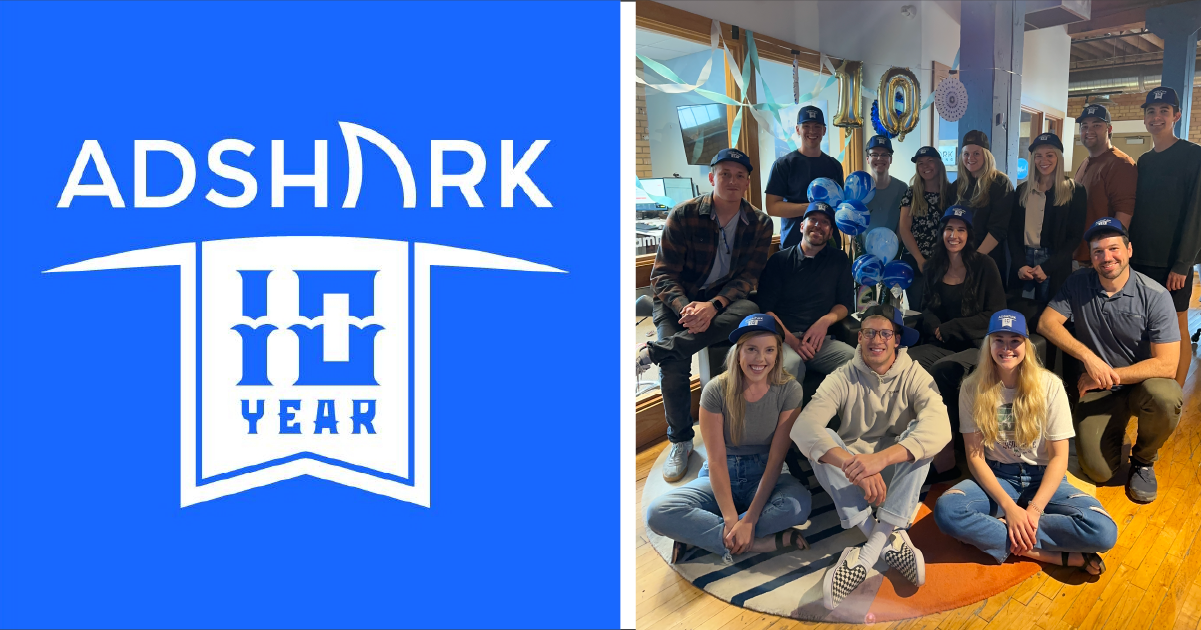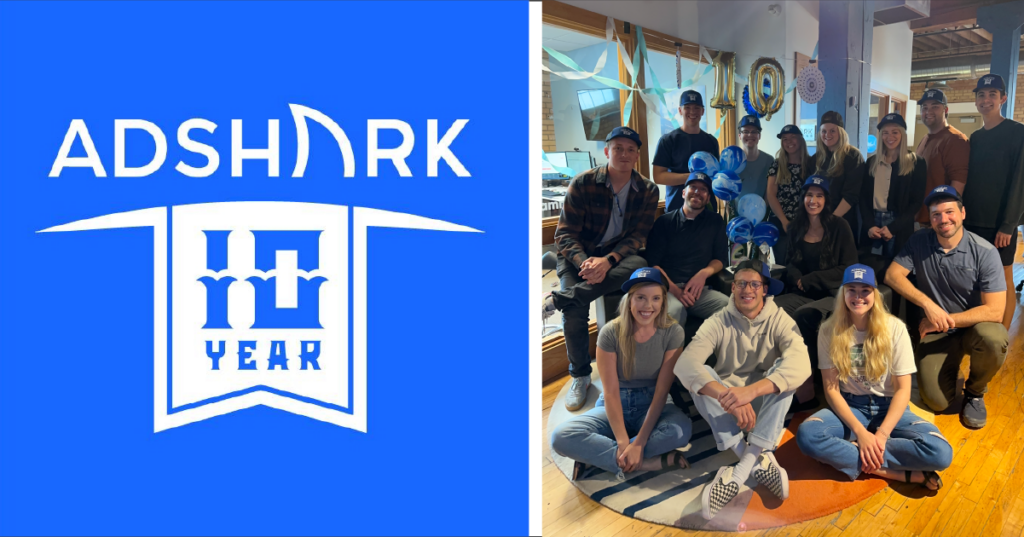 Jack and Gavin weren't the only ones celebrating their anniversaries of working at AdShark… Co-founders Rick Berg and Sean Maki also celebrated their 10th year at AdShark, which means AdShark celebrated its 10th year as a company! Since Rick and Sean started AdShark in August of 2013, they built a company that has helped over 290+ clients, launched over 115 websites, generated $327 million in online sales, drove 363,417 leads, became the first (and only) Google Premier Partner in North Dakota, and most importantly, won the FMWF Chamber of Commerce's Young Professionals Best Place to Work award. Thank you for everything you've done for us, Rick and Sean… and happy birthday to AdShark!
Grill Out + Chill Out!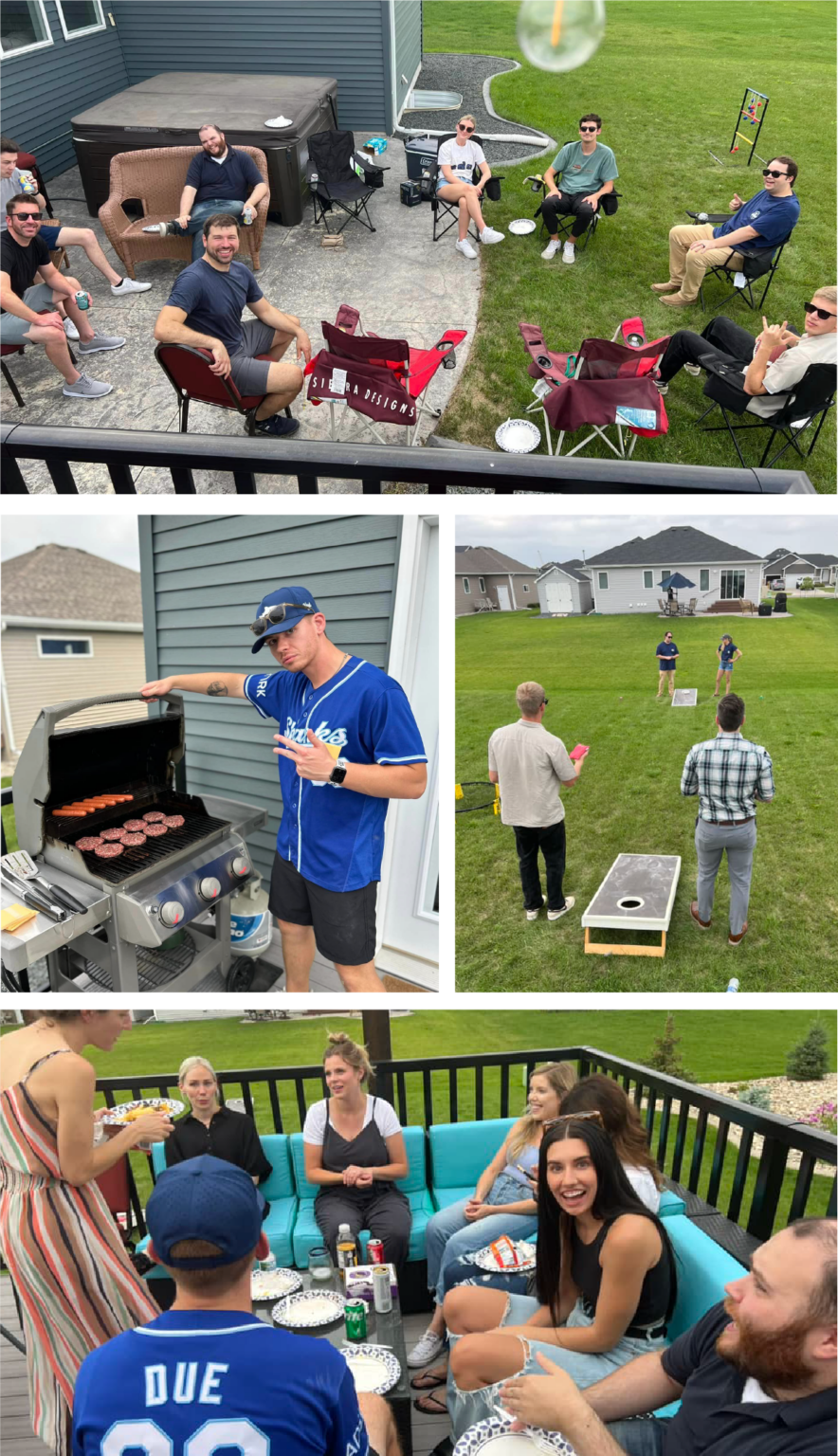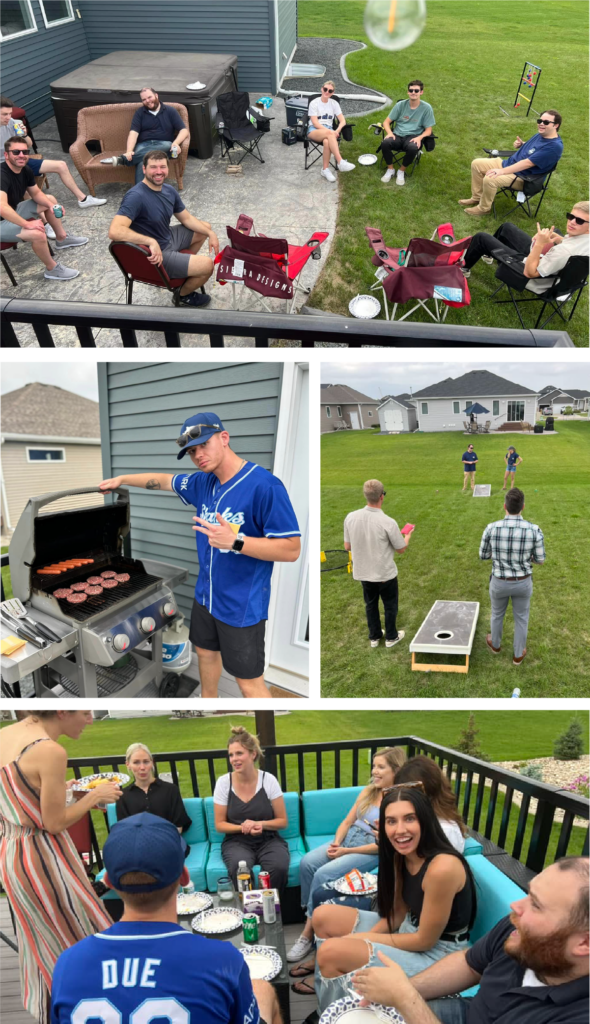 Why was the shark's BBQ so popular? Because his grilling was jaw-some!
Thankfully, Creative Manager Nick Due's grilling was also "jaw-some" at this year's company Grill Out and Chill Out. Special thanks to President Sean Maki and his fiencée Hannah for hosting the company party!
Re:Commerce!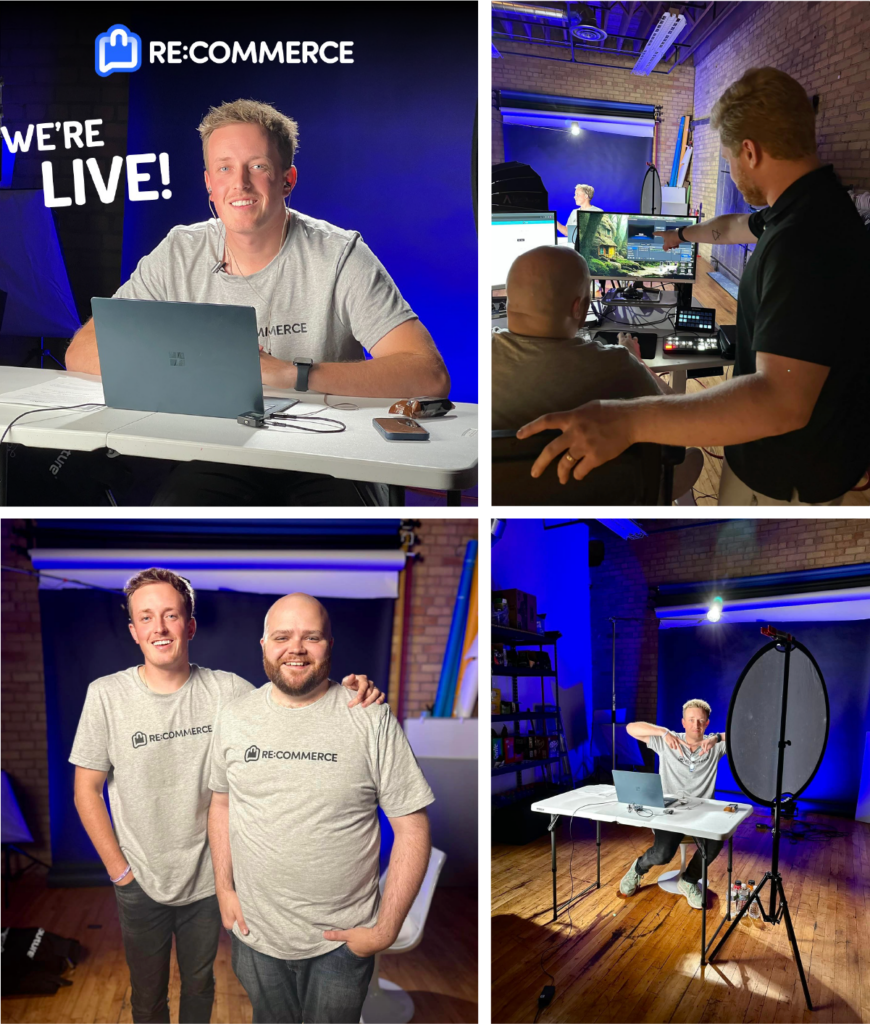 Thanks to everyone who attended our second Re:Commerce virtual event! This time around, we had speakers from Smile.io, Saral, and GaggleAMP talk about "building brand advocates." Special thanks to Jonathan Roque, Yash Chavan, and Glenn Gaudet for joining us and sharing their expertise! Be sure to join us at the next Re:Commerce event… maybe in-person next time?
ALS Association Volunteering!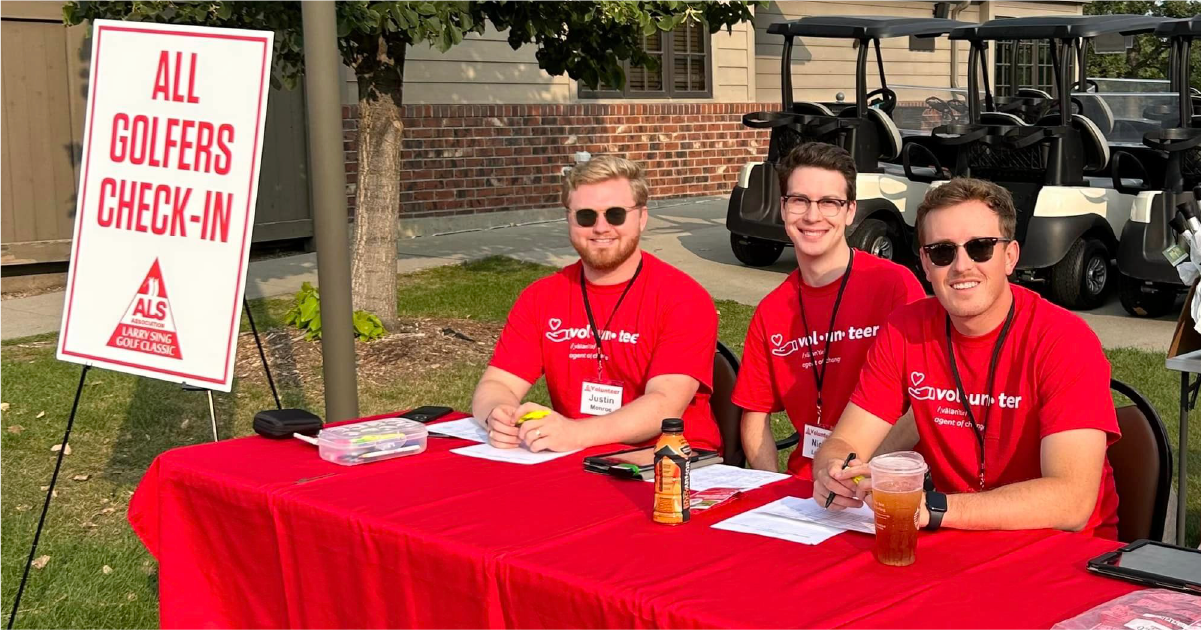 This past month, the AdShark team also volunteered at the Larry Sing Golf Classic hosted by the ALS Association! ALS affects an average of 5,000 new patients every year and currently does not have a cure, but the ALS Association is on a mission to end that. By hosting fundraising events like these, the ALS Association raises money to find a cure, support affected families, and create a supportive community for all those affected by ALS. To learn more about the ALS Association or to volunteer, please visit their website.
Eventide University Speaking!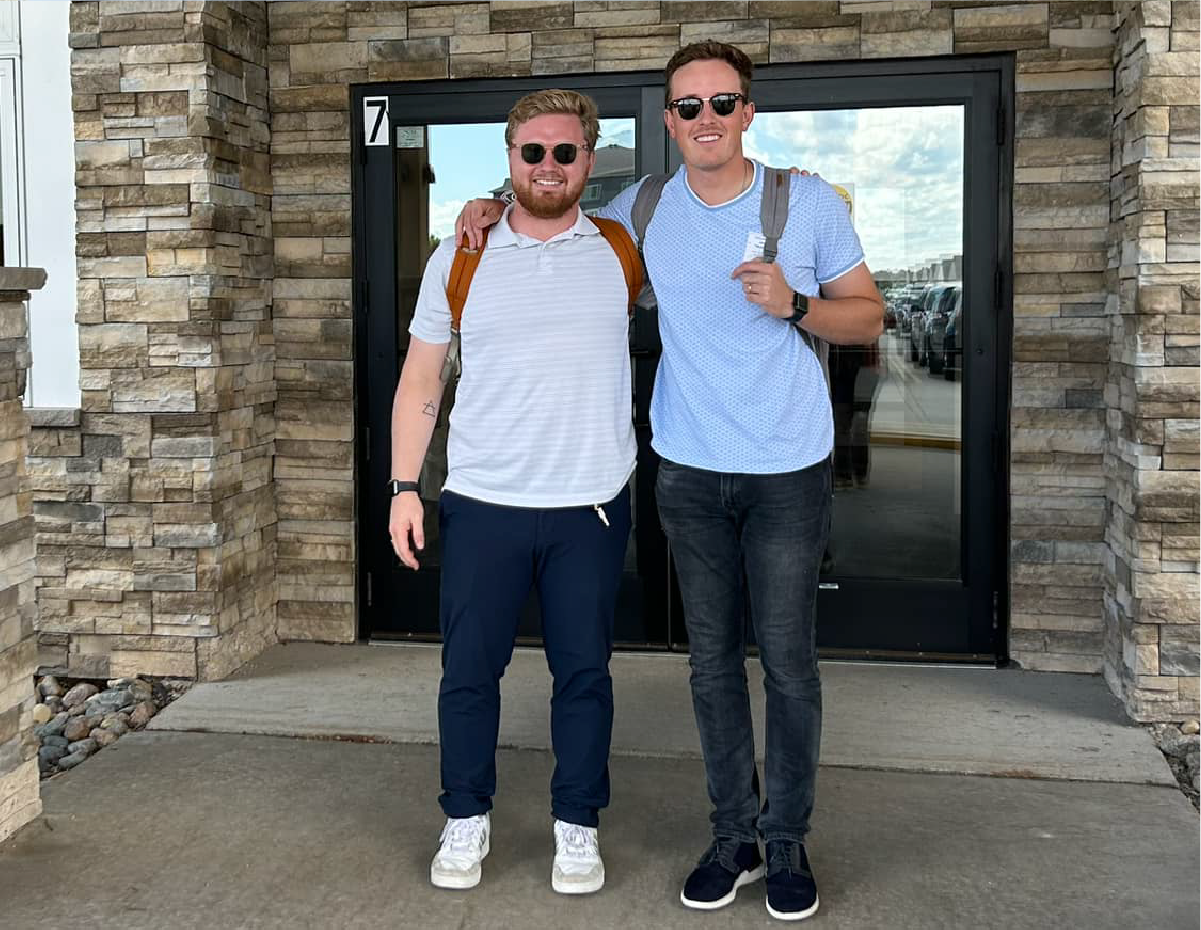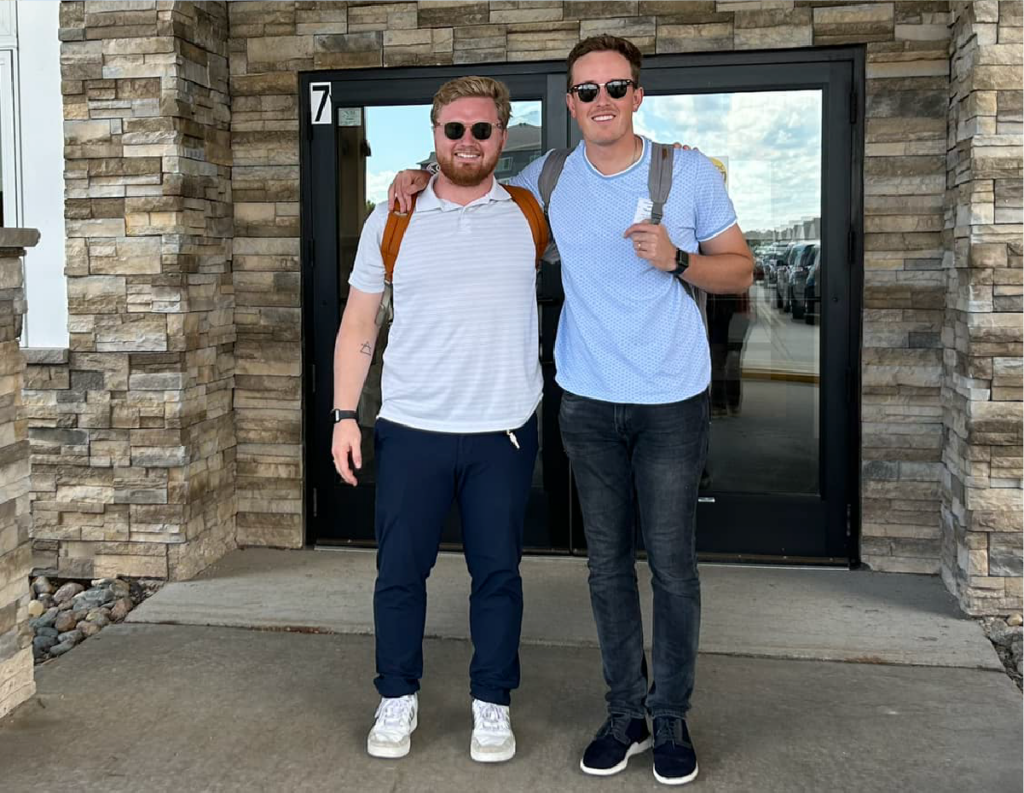 Also this past August, Digital Marketing Strategist II Justin Monroe and Director of Operations Jack Yakowicz visited Eventide Senior Living in Fargo, ND to speak about digital marketing and social media. Special thanks to the team at Eventide for hosting us and many others from the community to connect with your residents!
Creative Feature: Epic Homes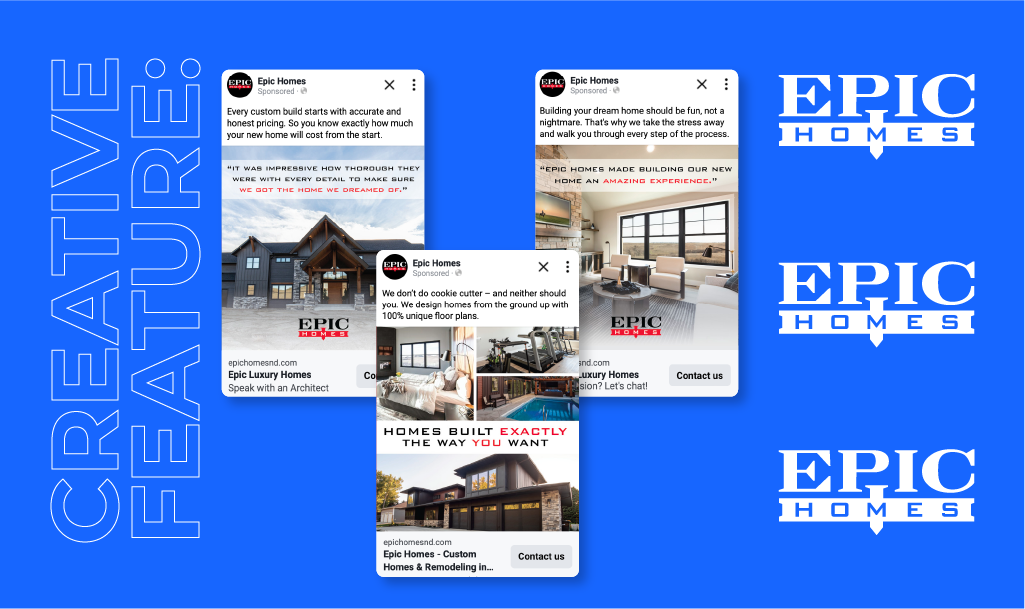 This month's creative feature comes to us from Epic Homes, a custom home builder and remodeler located in North Dakota. I'll leave it to Senior Creative Designer Bri Lee to talk about these epic ads:
For this month's creative feature, I wanted to highlight a campaign our newest Digital Creative, Vanessa, worked on. The purpose of the campaign as a whole was to highlight how Epic Homes is different from other builders in the business.  They take great pride in being completely custom – never building a cookie-cutter home, but taking ideas from their clients and turning them into dream homes. Vanessa did a great job at reflecting just that with her use of photos to show examples of homes they've worked on and copy that hits on the pain points of building and how Epic is the best option to go with. Great work, Vanessa!

Bri Lee, Senior Creative Designer
Thanks, Bri!
The Shark Wave Channel for August 2023
Whether you're living in denial about Summer being over or frolicking about in the fallen leaves, you deserve a good playlist for the occasion. Tune in to this month's #SharkWave playlist:
Thank you for reading this month's #SharkSwim recap! Remember to give us a follow on Instagram, Facebook, LinkedIn, and Twitter and come back next month for more celebrations, stories, company events, and more!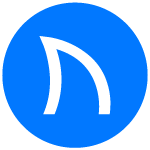 Ready to grow FASTER? Let's Talk!
Interested in having us help you grow?