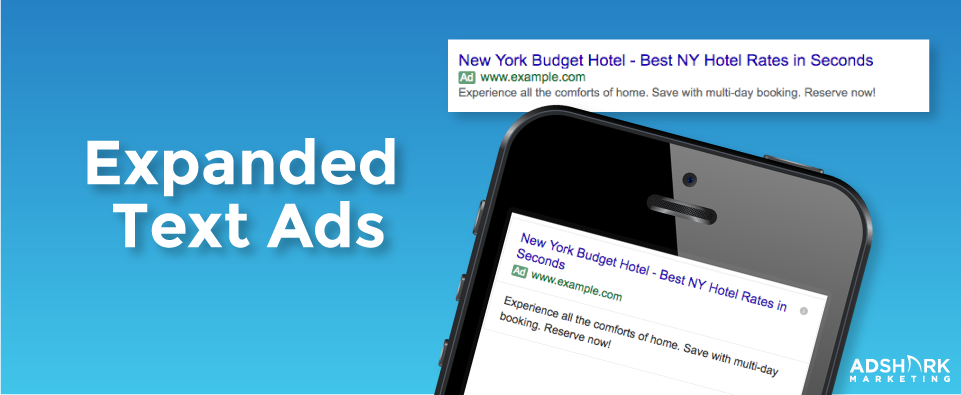 Google AdWords Expanded Text Ads Are Now Live
After their first announcement from the Google Performance Summit earlier this year, Google has officially launched their expanded text ad format which will start being displayed tomorrow, Tuesday, July 27th.  Here is the announcement posted today.
What are Expanded Text Ads?
The new expanded text ad format allows for two 30 character headlines and one description line of up to 80 characters, instead of the standard text ad format which allows for only one headline of up to 25 characters and two description lines of up to 35 characters.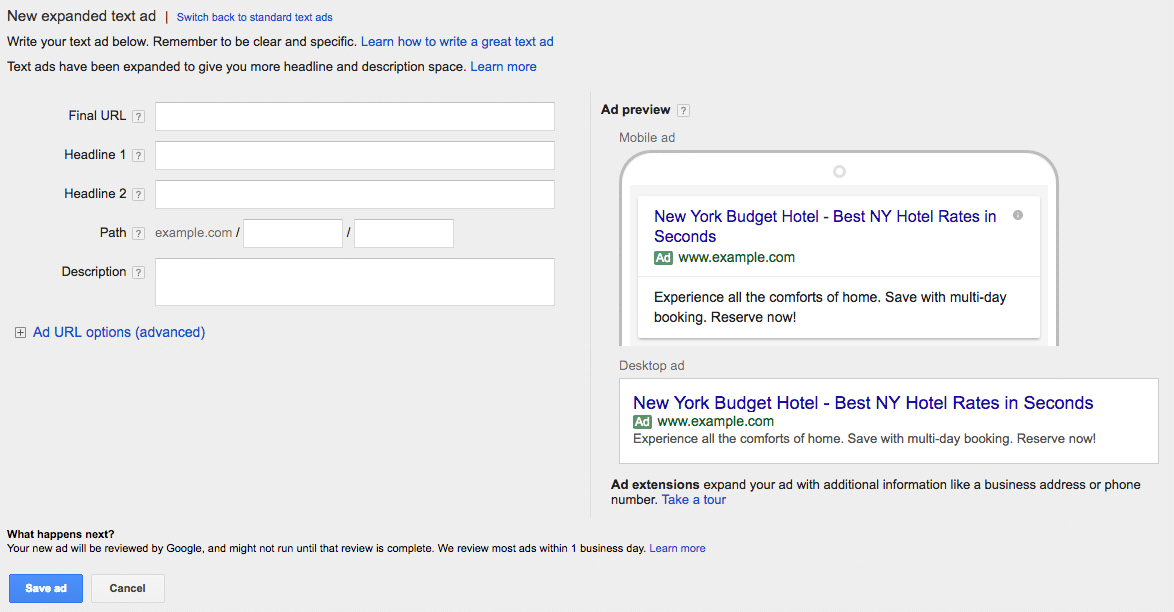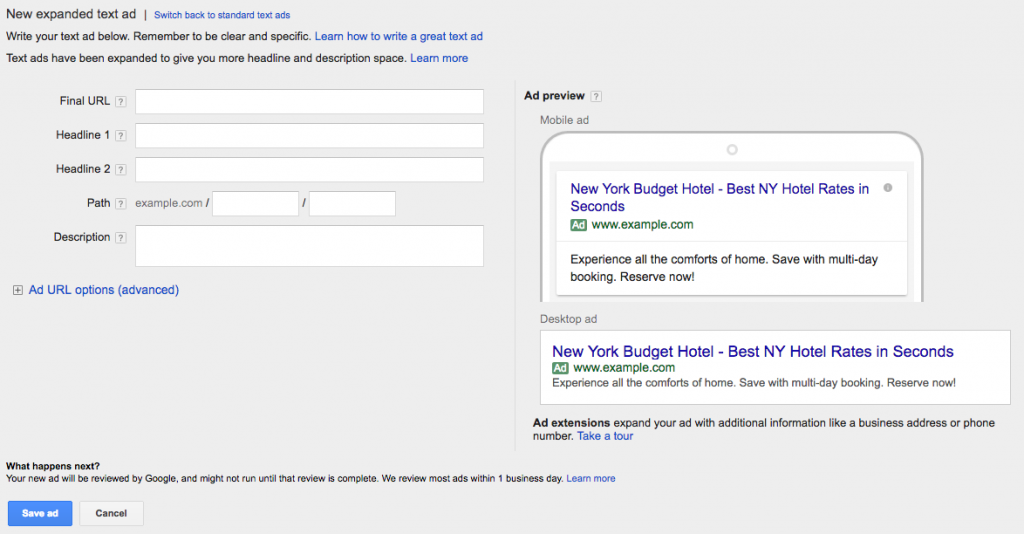 This allows advertisers to utilize more copy in their text, and likely increase CTR, resulting in more traffic for advertisers and an increase in revenue for Google.
It's not a surprise that Google wants to give top-of-page advertisers more real estate within their ads after their decision to remove right hand side ads entirely from their search results earlier this year.
While the ad format will likely result in higher CTR's, it might be a good idea to still split test ad formats. Google will be moving away from the standard text ad format however. Advertisers will not be able to create new standard text ads as of October 26th, 2016.
In addition to their announcement today, Google has also published this guide for creating effective text ads with the new format.
Beware: Desktop Truncation
A word of warning, occasionally Google can truncate the second headline on desktop if the headline text is not wrapped.
To be safe, be sure to use the ad preview tool and pay attention to the SERP format. If you notice this happening, you could segment desktop ad formats and create a different variation, although this isn't ideal. An alternative mentioned in a tweet from Google stated a work around to limit your headline 1 and 2 characters to 33 on desktop.
Separate Tablet Bidding
Google is also rolling out separate bid adjustments for Tablets so we can now control bid modifiers across all 3 device categories. The ability to modify tablet bids was lost when Google launched Enhanced Campaigns, making advertisers target both desktop and tablet traffic without the ability to segment.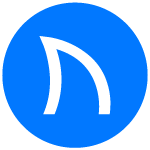 Ready to grow FASTER? Let's Talk!
Interested in having us help you grow?