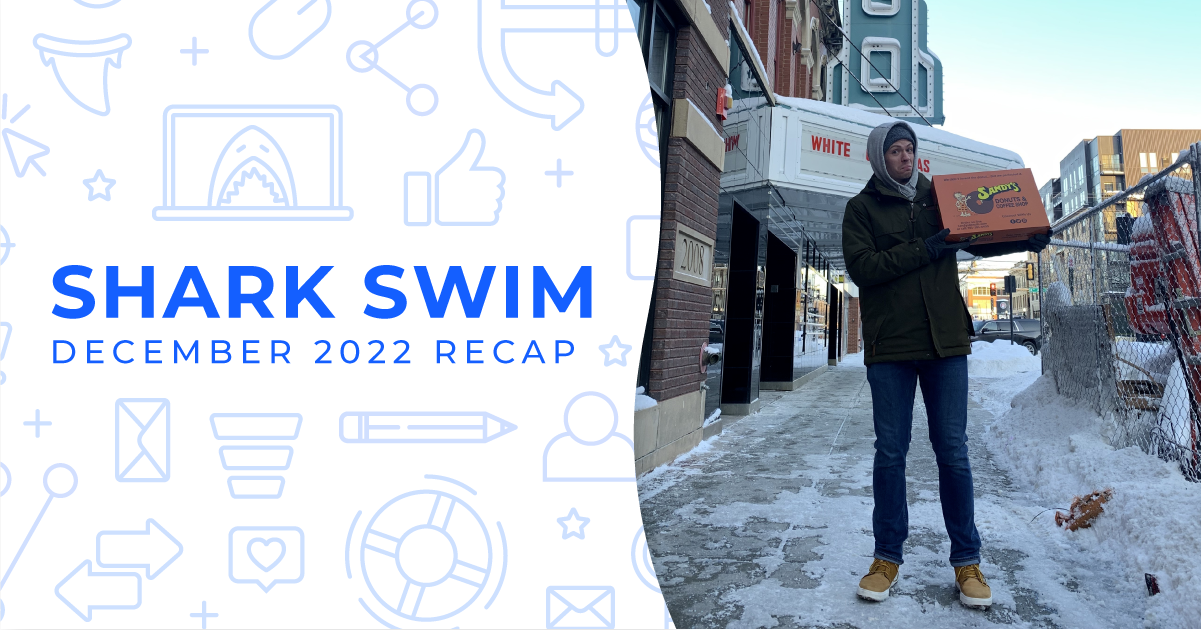 #SharkSwim: December 2022 Recap
Were you hoping for some more shark puns? That's so last year! That's right – my use of shark puns in blogs is DONE… duuuun-un… duuuuun-un… duuuuun-un…. Okay, I can't help myself, the shark puns are here to stay!
Welcome back to another #SharkSwim monthly recap, where we go over last month's birthdays, achievements, company events, and so much more! 
Birthdays!
We only had one birthday to celebrate this month, so we made it a big one! We celebrated Digital Marketing Manager Whitney Jensen's birthday! Whitney's been on the AdShark team for over four years and she's had a HUGE impact on the company from raising the standard of service we provide clients, to ideating advanced marketing strategies, to bringing good vibes to the office every day! Happy Birthday, Whitney! Thanks for everything you do!
Happy Jaw-Lidays!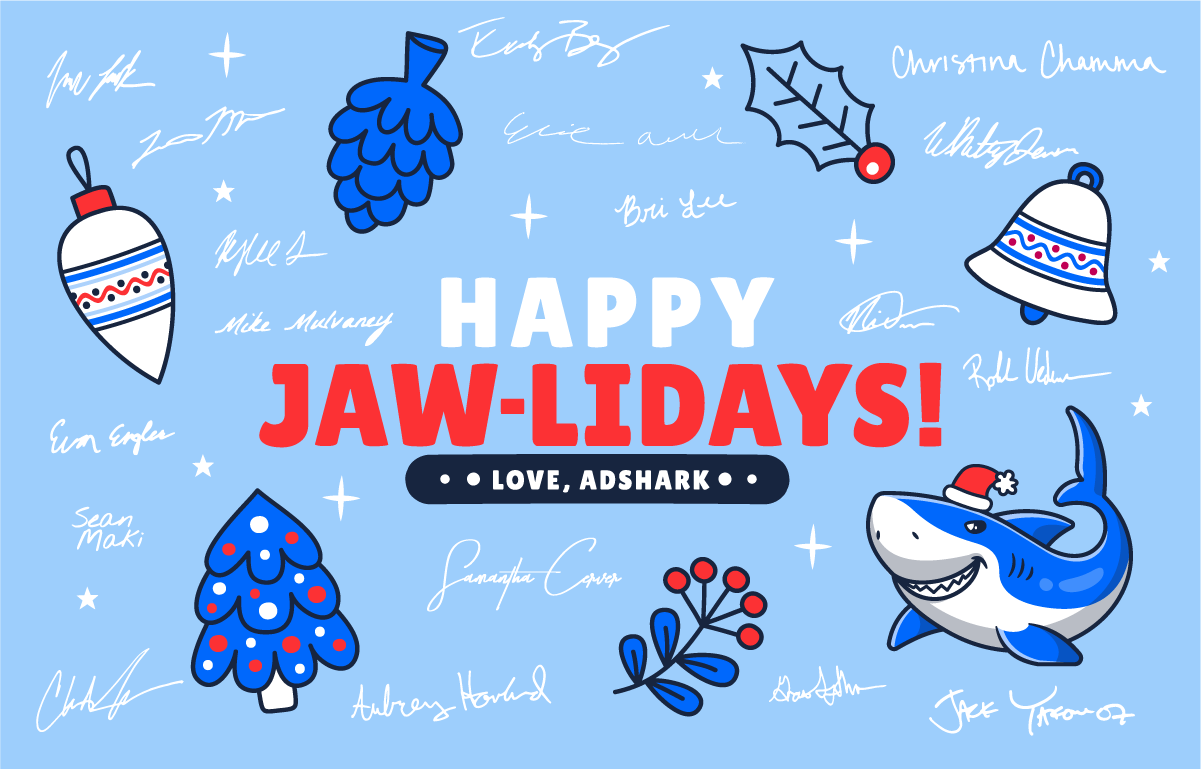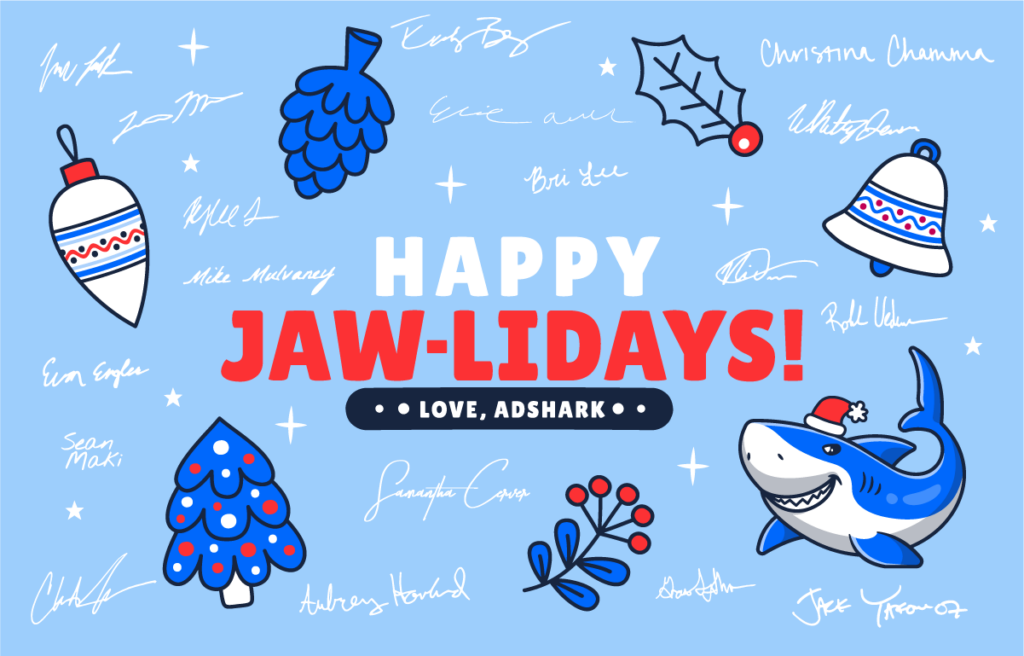 The AdShark team would like to wish you a (belated) happy holiday season! In case we missed you, feel free to print out the above holiday card – we even signed it just for you!
As a special gift, we even put together a list of our favorite holiday ads! Check it out here.
Donut Day!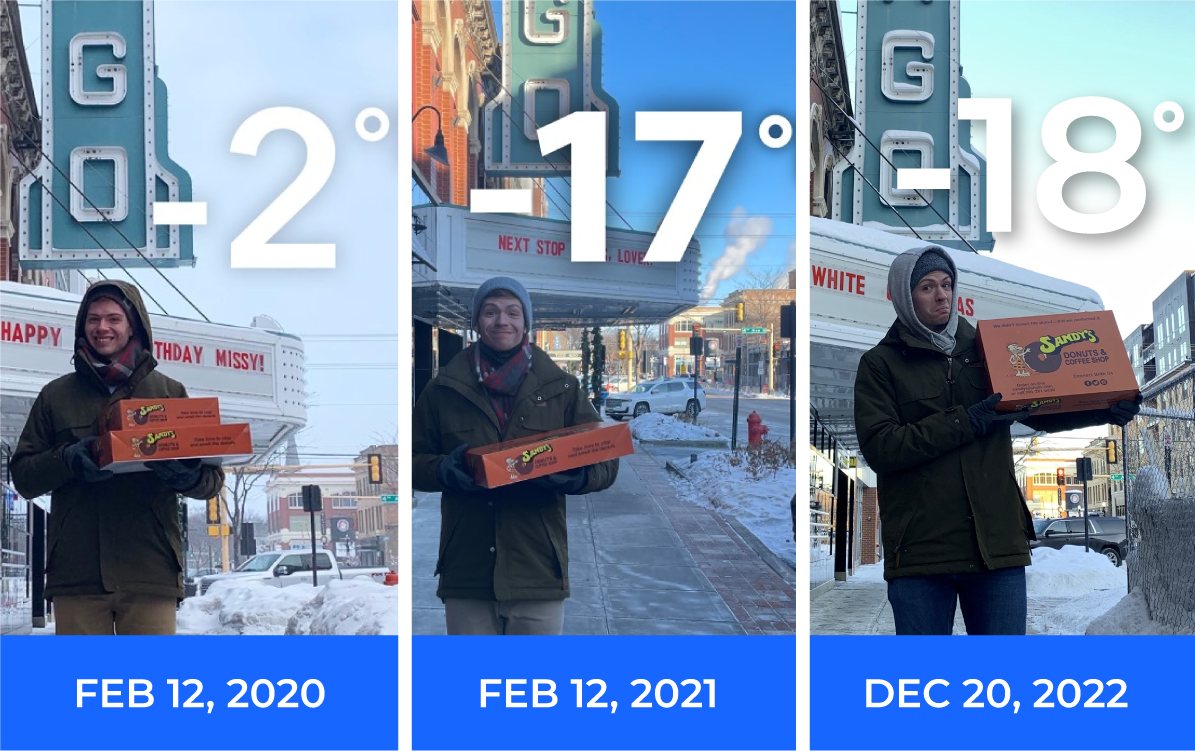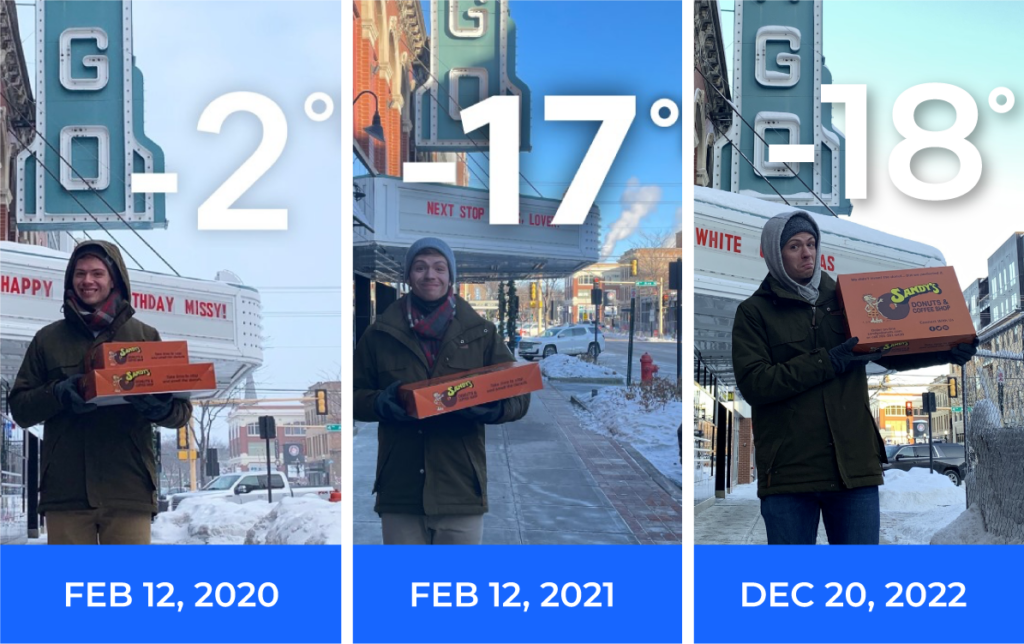 What's a shark's favorite breakfast food? A jellyfish-filled donut!
Well, ours is just donuts in general. Thankfully, Creative Manager Nick Due has made it a tradition to buy donuts for the office every year on the coldest day of the year! 
Prepare for 2023!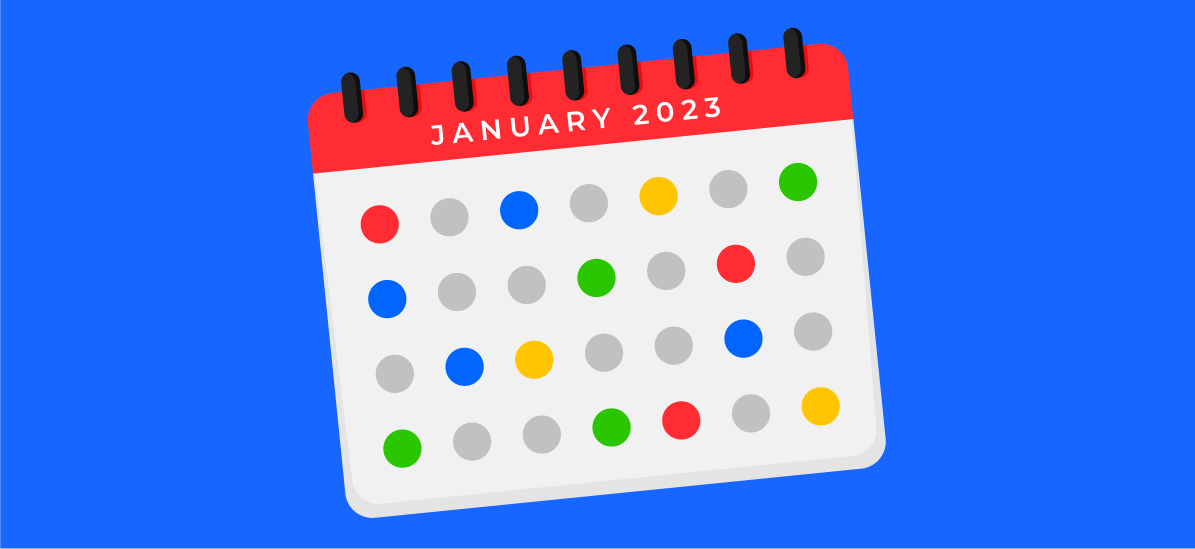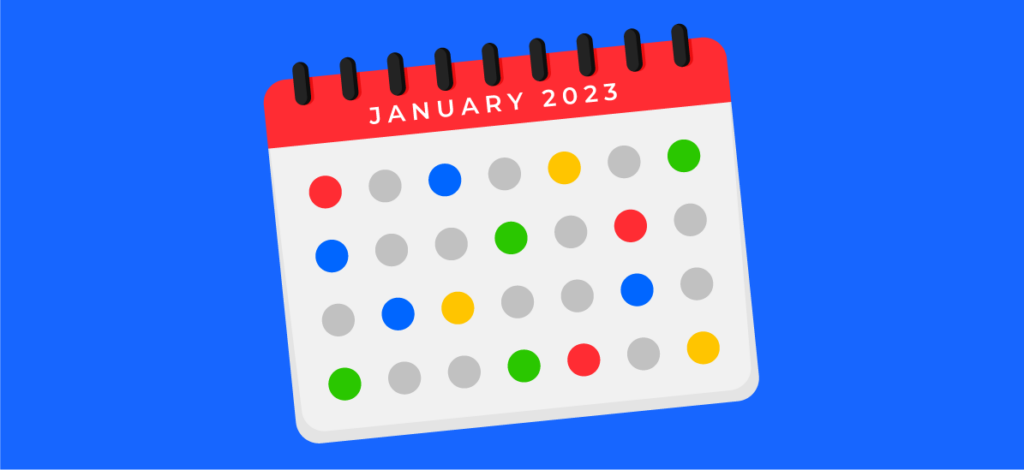 Have you noticed it's already 2023?! Thankfully, we put together some resources to help you prepare your digital ads strategy for the new year.
Here is a blog to help you prepare your 2023 marketing plan.
If you're feeling really adventurous, check out our "bold" predictions for digital advertising in 2023.
Creative Feature: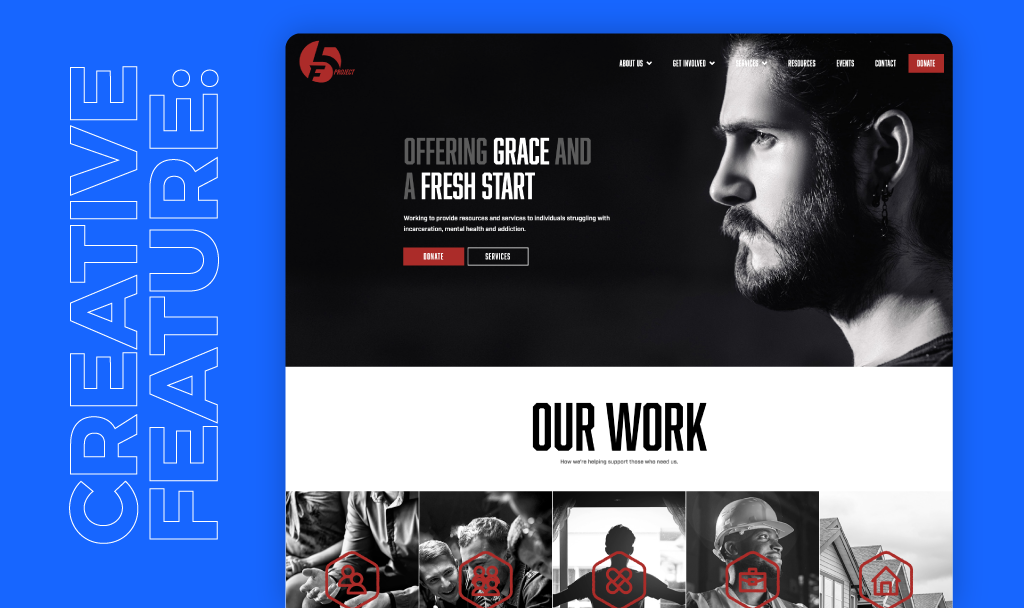 This month's creative feature is a website we recently made for F5 Project, a local nonprofit dedicated to serving individuals facing incarceration, mental health struggles, and addiction. To learn more about the wonderful work F5 Project does, check out their website here. To learn more about the shnazzy new website we made for them, check out what Creative Manager Nick Due has to say about them here:
Fargo-Moorhead has no shortage of incredible non-profits, but F5 Project definitely shines as one of the most impactful in the area. However, their website didn't do a great job of communicating that impact. We were incredibly honored to get the chance to work with their team on their new website and give them a digital home that not only communicates their commitment to our community, but accurately represents their brand. Our web designer, Nick Loock, did a great job of fusing "edgy" and "aggressive" with "inviting" and "impactful". That's no easy feat, but he pulled it off flawlessly!

Great work, Loock! You've outdone yourself!

Nick Due, Creative Manager
Thanks, Nick!
The Shark Wave Channel for December 2022
Ring in the new year with some hot new jams with the last #SharkWave playlist of 2022!
Thank you for reading this month's #SharkSwim recap! Remember to give us a follow on Instagram, Facebook, LinkedIn, and Twitter and come back next month for more celebrations, stories, company events, and more!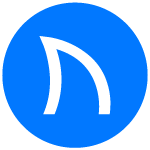 Ready to grow FASTER? Let's Talk!
Interested in having us help you grow?