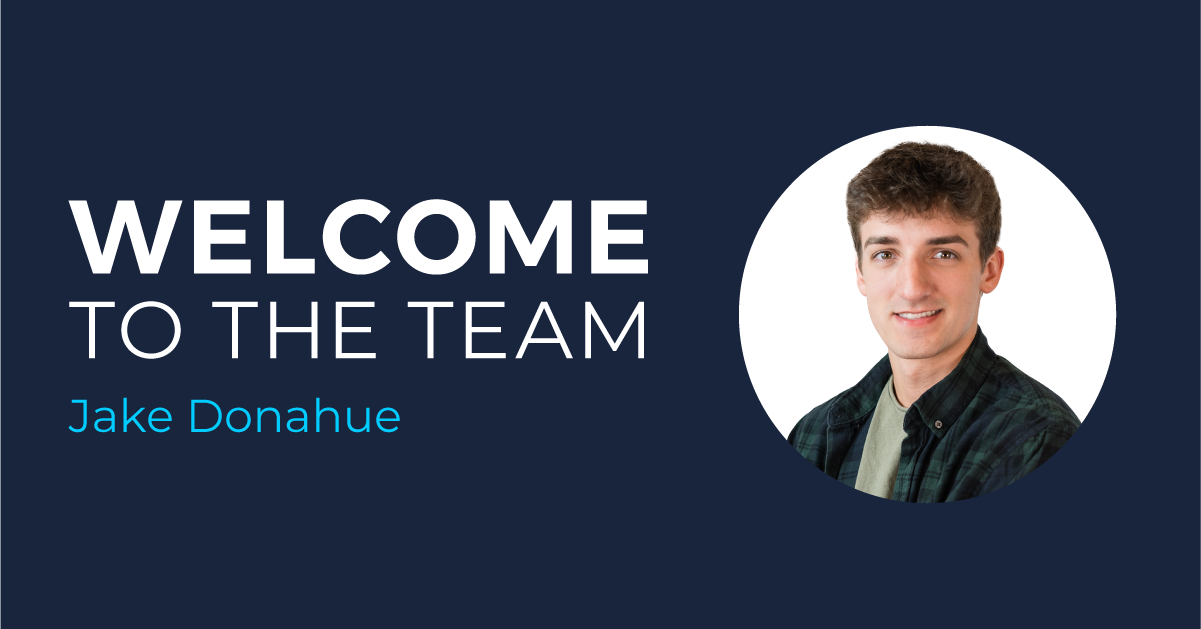 Welcome Jake Donahue – AdShark's Newest Employee!
It's been almost 8 months since onboarding our last Shark, so we're extra excited to introduce you to our new intern! Jacob Donahue is originally from St. Francis, Minnesota and will be graduating from Minnesota State University Moorhead in May.
Jake will be helping our PPC team (and clients) by optimizing digital campaigns, improving ad performance, developing reports, and more! He's only two days into what we hope will be a long career as a Shark, but he's already made *waves* in our office with his curiosity and great personality!
We could brag even more about how excited we are to have Jake joining the AdShark team, but we'd rather let you hear from him directly. Take a look at his answers to our hard-hitting questions:
---
Welcome to the AdShark team! We're so excited to have you joining us as an intern. Let's start off with a tricky one… Jake or Jacob?!
You can call me either! But if you have a hard time picking, most people call me Jake.
You have one sentence to describe yourself… GO!
I love watching and playing sports, as well as being active outdoors!
Cool! Now let's see what you can tell us with a few more sentences. Tell us a little bit more about you.
I am graduating from MSUM this May. I can barely wait until then! My major is Business Administrator, and I've started doing freelance social media management over the last few months with one of my high school best friends. This is what started my interest in the digital marketing space.
I used to play basketball and baseball back in the day and still enjoy playing a pickup game every now and then. I used to be a math tutor and used to deliver bouncy houses, so I have a wide variety of talents to bring to the team. Also, I know how to get Oreo flavors before they are released 😉
What drew you to accepting a position at AdShark?
I found AdShark's Instagram and noticed the culture here and wanted to be a part of it instantly. And digital marketing has become something that I can see myself doing for a career; AdShark gave me the opportunity to learn and grow professionally and personally.
What's your #1 goal for yourself during your internship?
To learn as much as I can and be a valuable part of the team!
---
You once noted that if you started a podcast, you'd like it to be a conversational one with your friends. What are the first three topics that you would converse with your friends about on said podcast?!
Day-to-day things. I love finding interesting things within a normal day! Sports, for sure. I could ramble on and on about the Vikings. And I think I would take up too much time complaining about the Vikings to have enough time for a third topic.
What's your favorite sport to watch?! How about your favorite sport to play?! Why?
Football for watching and basketball for playing. Football is just so exciting to watch, for both offense and defense. But, basketball is so easy to get a few friends together to play a pickup game.
Are you a morning person or night person?
Definitely a night person. I like starting the day taking my time to get ready and not rushing. To end my night, I like watching TV, like The Office or Brooklyn Nine-Nine.
If you could get rid of having to do any household chore ever again, which would you choose to get rid of?
The dishes, 100%.
It's a date night and you're cooking. What's your go-to dinner to make?
Chicken Stir Fry. I make a mean stir fry.
We know that you're originally from the Twin Cities area. What brought you up to Fargo, and what's been your favorite thing to do in the Fargo-Moorhead area?
School brought me up here! I am not even close to good at golfing but since it's warming up again, I am looking forward to golfing this summer.
And, of course, what's your favorite type of shark?
I have to go with hammerhead sharks.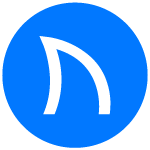 Ready to grow FASTER? Let's Talk!
Interested in having us help you grow?